Z Family is a group which was very fast on answering my questions. They´re from France and plays hard music in the vein of RATM, Korn etc etc. This interview was taking place in September 2017.
Please tell me a little bit history of the group?
-We are Z family, born in 2016, from Marseille France, We are all childhood friends, 3 members of group was a part of Caedes, our first group.
Please tell me a little about every member in the group right now, age, family, work, interests and something bad about everyone? Earlier bands? Other bands on the side?
-"Loic" bass 30 (ex where eagles dare) Aeronautics industry , "Benjamin" drum 36 (ex caedes, the coyotes dessert) event manager, "Matt+" guitar 37 ( ex caedes ) textile industries, "Pedro Killmister" singer 38 ( ex smoke deluxe) singer, "Z"guitar 37 (ex dagoba, caedes, he coyotes dessert) textile industries/ No other band on the side.
I can hear much different influences but harder music as Rage Against the machine but also Pearl Jam etc? Favorites from the past?
-You're right. Rage against the machine, Alice in chains, Guns n' roses, Korn, Tool, Pantera, Soundgarden, System of a down…
Z family are you satisfied with the name? How did it came up? Why did you change name from Dagoba? You weren't afraid that some other band would be named like this?, Which is the best bandname you know?
-Yes we are satisfied by the name and not afraid cause we are the first, I chose this name because at the beginning of the project, it should be my solo album. You are wrong, I left the group Dagoba which it was still existing. Best band name : No use for a Name
What´s the best thing with playing live?
-Being close to the public and the new meetings
And where is best to play? And the worst place?
-The best is Hellfest, the worst is the south of France, because there are more fans for hiphop or electro music than metal
How is to play this sort of music in France right now? Which types of bands do you have concerts together with?
-Very well in the north but difficulties in the South, we have a pleasure time with a great group of the name of "Bukowski"
How would you describe your music in three words?
-Passion, vital need, escape
What does punk mean to you, is it only a word or is it a lifestyle? I know you´re not a punkband but what are your thought about punk?
-For me the punk it is "Sex Pistols" it has to be a lifestyle for those who claims to be, I have none problems with that and I have friends who are punks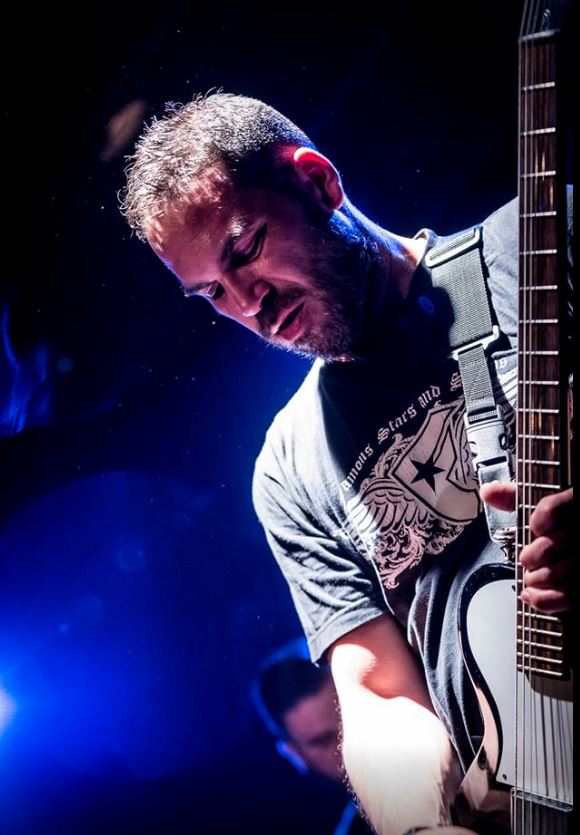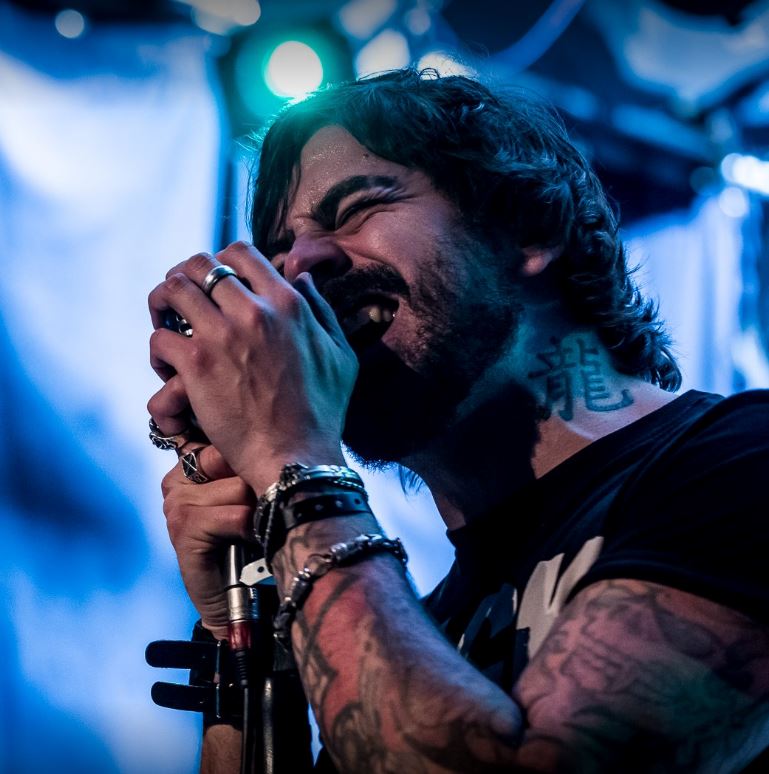 How do you see on downloading, mp3 and that stuff?
-It is now an important part of the music, we have to live with and adapt ourselves to it, the producer and ther fans.
How is it to live in France right now? Politically? Fascists?
-The life is good in France, we have nothing to complain about but unfortunately there is some fascists, as in all countries I think. Government changes, but for me it is always the same thing, then I am not interested in politics.
Is there any good bands from France now? Is the punkscene/hardcorescene /metalscene big? How is it in your hometown?
-In France my favorites are, Gojira, Dagoba, Rise of the north star. Hardcore and metalscene are big, lot of bands, too much I think. But not too much punk. In my town the best band is Dagoba and Eths
What do you know about Sweden?
-I have played there twice with Dagoba, it's an important country for the metal and the music in general.
Have you heard any good bands from Sweden?
-I know that Gothenburg is really good for metal, with band like In Flames, Avatar and many more…. I love these two bands.
Your lyrics, who does them and what influences you? Is it easier to do lyrics now or was it easier to do it when you was younger? Never in French?
-It's the singer « Pedro » who writes the lyrics, Our words speak about our lives, from the birth to our days. I think it's easier now for him, he has more stories to tell.
Is there any subject that you never will write anything about?
-For the next album, I want to speak about the childhood.
Politic and music, does it goes hand in hand? Which is your most political song?
-Why not, but right now we have no song which speaks about politics.
Best political band/artist?
-Rage against the machine
Do you think that music(lyrics and so on) can change anyones life, I mean people who listens to music?
-Yes for sure, Everybody can find themselves in a song, and use it to motivate; I do. I use "This is now" from Hatebreed
Your cover on your CD looks really nice, is it important to have a record cover which shows people which type of music you play? Your favorite recordcover? Who does your covers? And do you have any good recordstores in your hometown?
-Yes it´s really important, for music and image to work hand in hand. My favorite : all from : Blue Oyster Cult ! Take a look. And our designer : Julien Delaye. "Striker" is the best shop.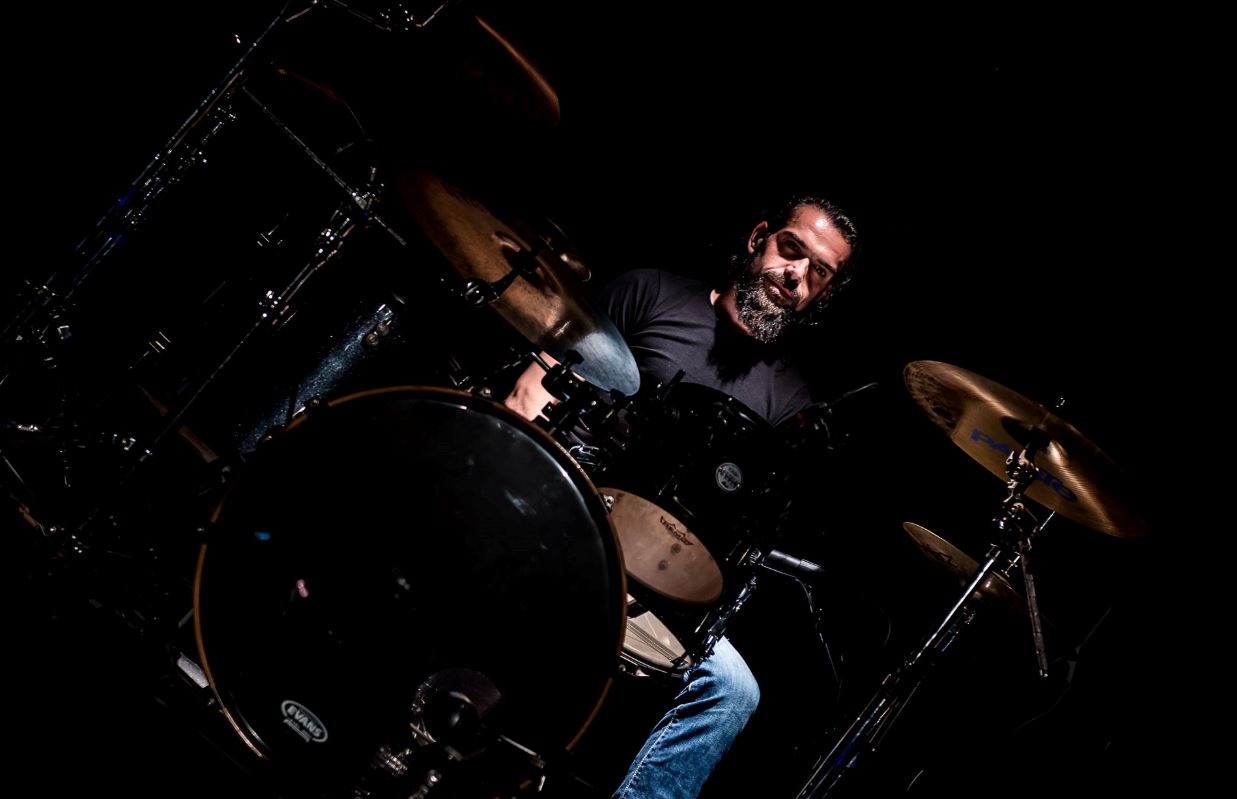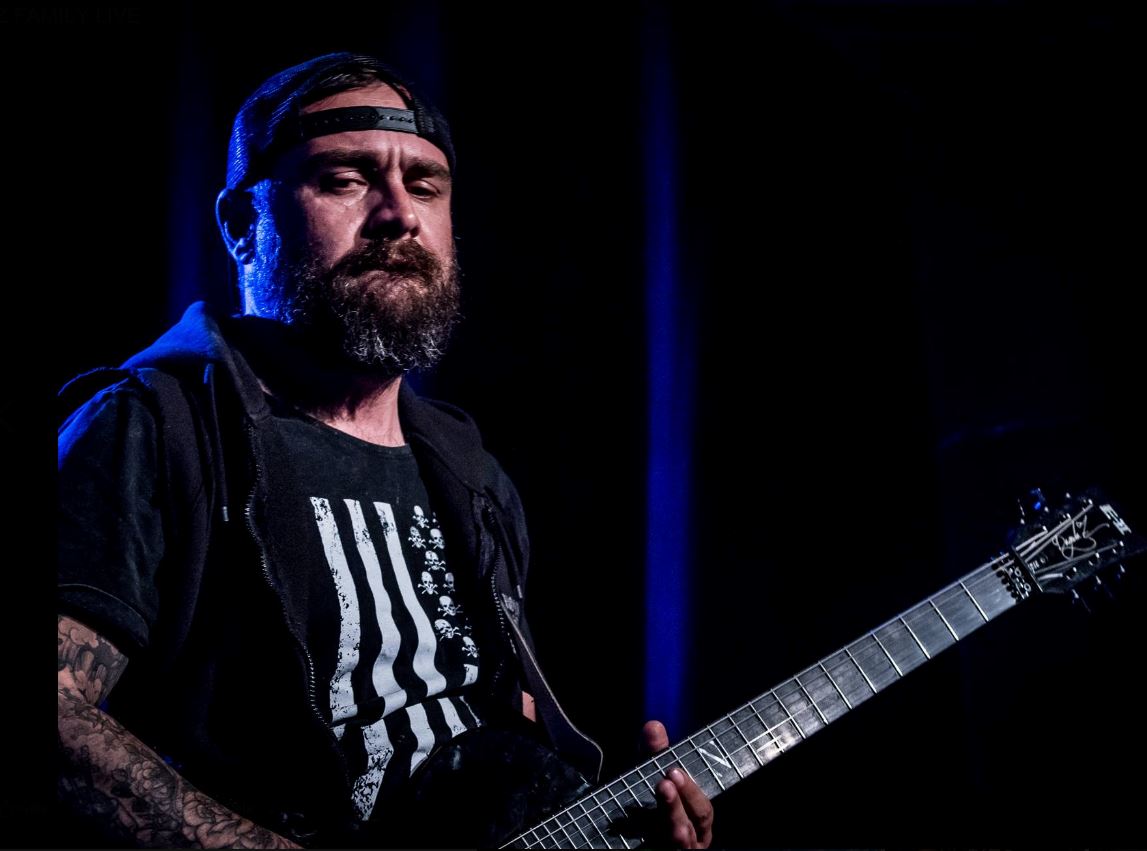 Is it important to get out physical records of your stuff? Why or why not? Vinyl, CD, cassette, what do you prefer if you could choose whatever?
-Yes because for me the music and the image are very important. And I want to passing my physical music to my children.
Please tell me a funny thing which have happened during your career and under some gig?
-We flooded a hotel after a gig !!
How does your audience look like? Which people do you miss on your concerts? Which is the biggest band you ever have played together with?
-Metalheads, we miss maybe some funny people, we haven´t played with a big band, we are young.
Please rank your five favoriterecords, five favoriteconcerts and five most important things in life?
Records :
1 Rage against the machine First,
2 Alice in chains Unplugged
3 Guns n roses Use you illusion I
4 Guns n roses Use you illusion II
5 Korn first
Concerts :
1 Metallica, Marseille
2 Machine Head, Marseille
3 Deftones, Marseille
4 Infectious grooves, Marseille
5 Faith no more, Hellfest.
Life :
1 family,
2 music,
3 health
4 Fun
5 Freedom
First, last and most expensive record ever bought?
-First : Guns n' roses, Last : Stuck mojo, Expensive : The green edition vinyl from Ride the lightning with Metallica
Is it boring with interviews? Is it much interviews??
-It's important, and I respect all people who are interested in our music.
If you could choose five bands from the past and the history and nowadays and both dead and living bands to have a concert together with your band. Which five have you been chosen?
-Metallica, Guns n roses, System of a down, Korn, Jimi Hendrix
Is music a good way to get out frustration and become a nicer person outside the music??
-For me yes. If you are boring and you´re wasting your life listen and read the lyrics from "This is now" from Hatebreed
Which is the most odd question you ever have got in an interview?
-Why did you leave Dagoba ?
Which is the question you want to have but you never get. Please ask it and answer it?
-Perfect band : Guitars : Dimebag Darrell and Zakk wylde. Bass : Robert Trujillo. Singer : Myles Kenned. Drums : Brooks Wackerman
Futureplans for the band?
-Lot of concerts and festivals
For yourself?
-Upgrade Z Family
Wisdomword?
-Peace ?
Something to add?
-Thank you for all this good questions.