Zero Zero is a Swedish punk group that is new and has released theirdebut CD quite a while ago. Glad I think when the new bands releasing the real CD, and here is a brief interview with the group and it was made in December 2014
History about the group?
-We started playing together in 2012 after Kalle and Pontus old band died. Donald asked Felix if they would play some real punk in the style of bands like the Ramones and the Dead Boys. Since then we hit!
Tell us a little about each team member, age, family, work, interests and something bad about every one?
-Felix Who plays bass is a kid at 24 Earth spins, lives in Stockholm and works as an office rat. He likes to play rock and is a bit weak for all animals that are considered foul by others. He's pretty horrible in general.
Donald sings and plays guitar. He is 24 years old and likes to cook and go for cozy evening walks in the autumn darkness. Equality is something he holds dear and he is not afraid, neither do the dishes or wash. Donald is now looking for a woman between 20 and 35 who are urbane and want to share their misfortunes with him.
Pontus plays the drums. He is a hip hop / punk / emo-guy of 28 years giddy. He comes from a mixed background of abuse and everything boring it brings him. Although he emerged from it, he is not a bit happier without bitterness almost all the time. Now working as a janitor but're not completely satisfied with it. He likes politics and is now constantly pissed off at SD and their racist views that they have success with.
I know there are more bands called Zero Zero have you heard anything about this?
-Yes, sue us. We gigs however likey with children's music group. They seem harsh!
Best band name you've ever heard?
-Not Zero Zero anyway. The toughest is clearly Vietcong Pornsürfers!
Is it important to have a good name or should the music speak?
-The music is the most important. The band name should be tough, but it's not so important.
Working Class Zero, an orgy of "old-fashioned" punk rock. really good, became the disc as you had imagined?
-Thanks! It was better than we had originally thought. Listen and judge for yourselves!
So you made a real CD too (lovely, I think), how did this come about?
-Vinyl was too expensive and there was never an option to not give out the disc physically!
Is it important to get your record out on physical media?
-Yes!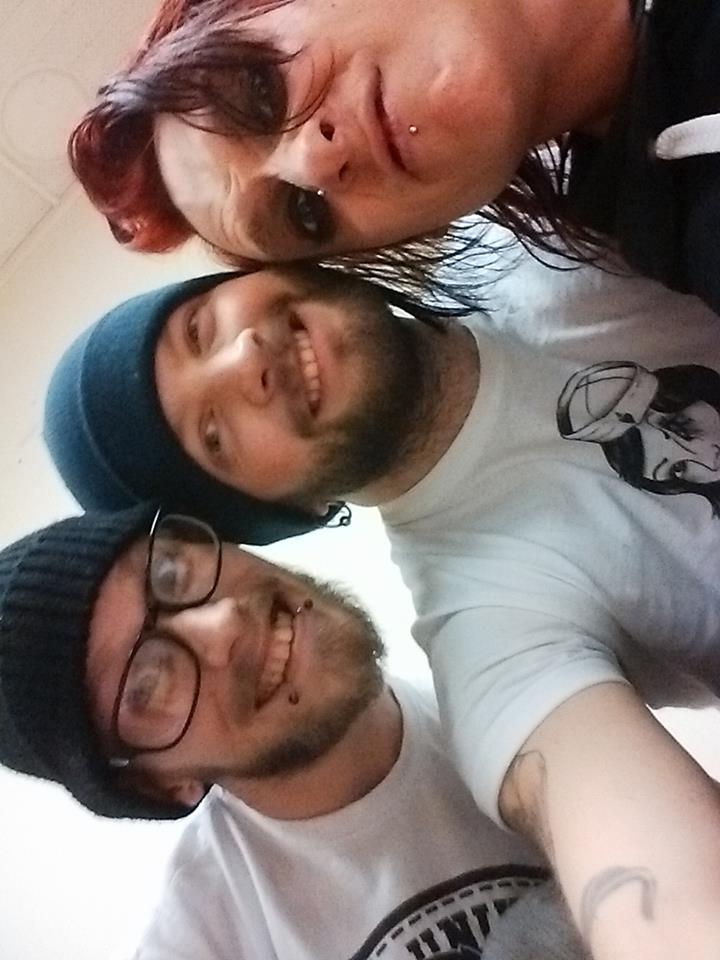 Have you received good reviews?
-Yes, it may be so far to say!
What are you compared to?
-The most fun we've been told is well Ramones, Motorhead and Johnny Thunders.
Do you understand that reviewers compare bands with other bands when reviewing?
-Yes, it falls well naturally!
You sing in English too, never any thoughts in Swedish?
-We Do not speak swedsh. No, no immediate plans are, but it's not completely closed.
Good bands in Sweden right now?
-VCPS, Heavy Tiger and Assblaster. Otherwise, it's nice that Backyard Babies is back! Donald also believe that Hellacopters and Broder Daniel should reunite!
How do you think otherwise, it is to live in Sweden today?
-To Hell. There will not be hardly better every day either.
Have you been abroad and played, or how is it? Where?
-We have played in Gothenburg and in Germany. It was great fun both.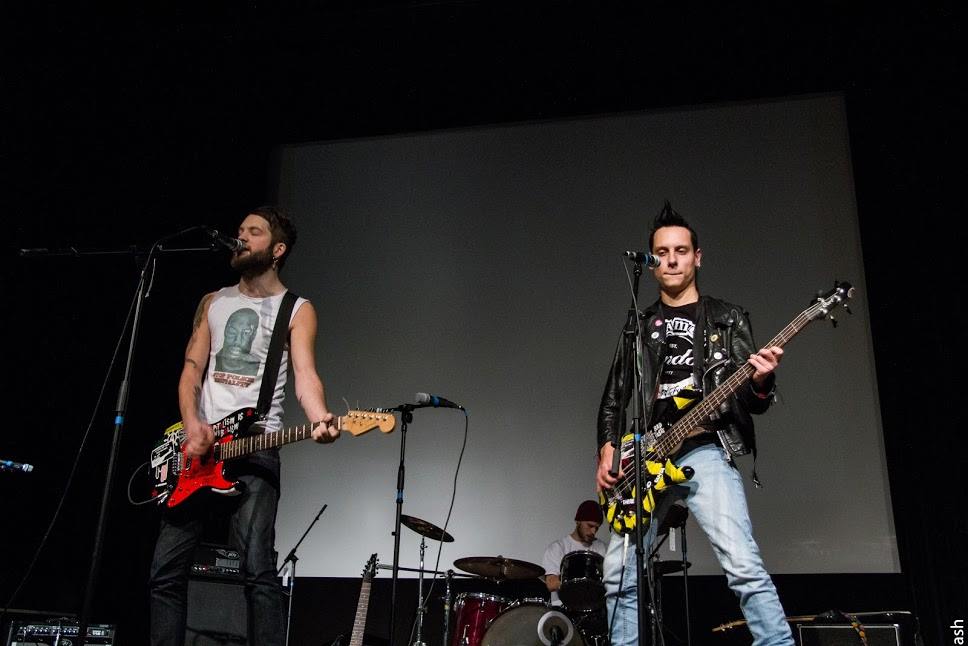 How would you describe your own music in three words?
-Overoverfat, simple, good.
Who makes the lyrics, what inspires you?
-All and everyone on both issues.
Could you write about anything?
-Almost. Cannot think about something that would be wrong to write about right now.
Politics and music does that work?
-It depends on how it is written. Joe Hill did it well!
Best political artist?
-Pontus Says: Public Enemy Felix says: Sham 69 Donald says: Neil Young
What does punk mean to you, is it only a word or is it a lifestyle?
-We see it as a setting that is about alienation, questioning and good rock n 'roll.
How has it shaped you?
-Difficult question. Certainly in many ways. It had probably not been the man is if you had not had the punk.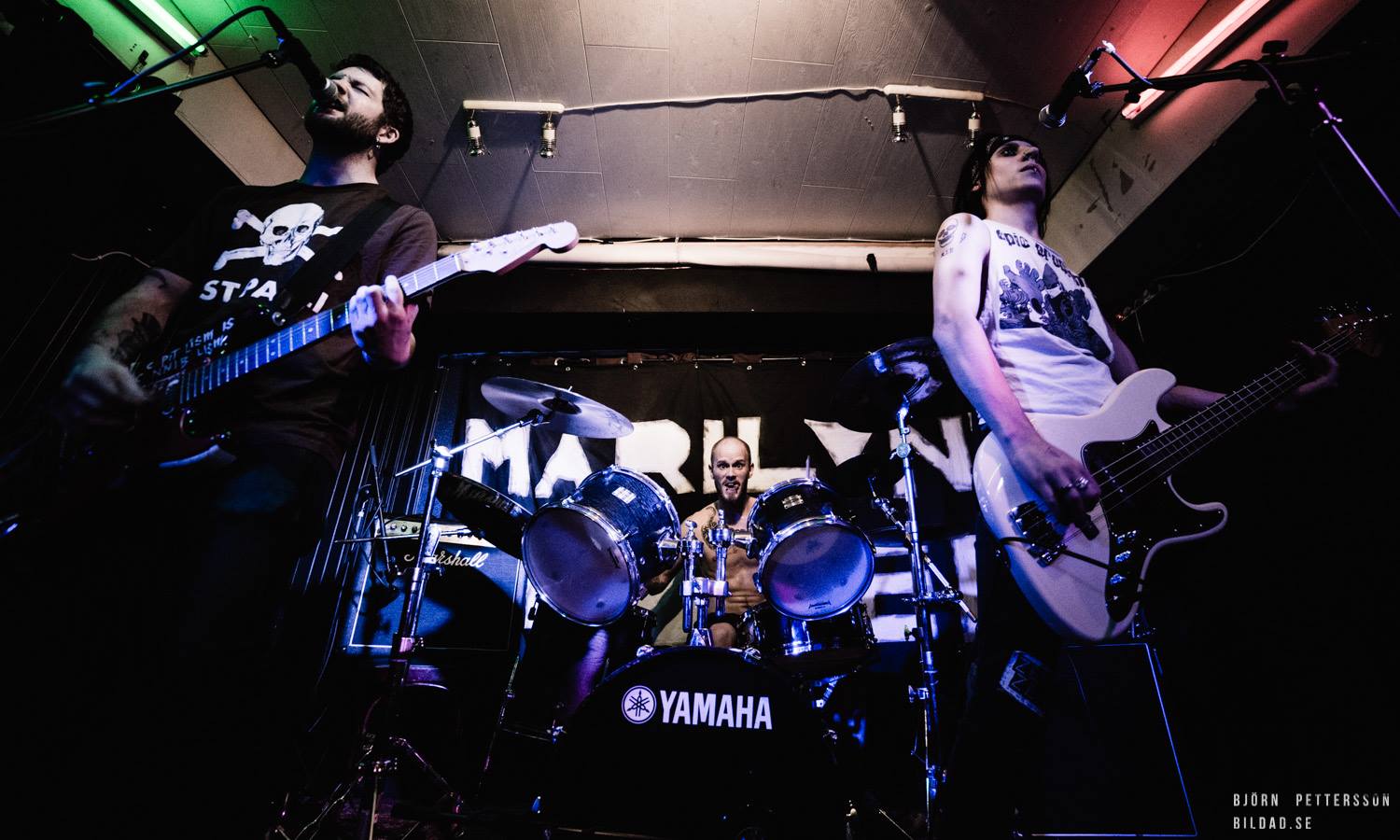 Please rank your five favoriterecords, five favoriteconcerts and five most important things in life?
-We agree that this is impossible and will result in the band's RUINATION if we try
First, last and most expensive record you bought?-Pontus: AC/DC - Blow Up your Video, AC/DC - Rock Or Bust.
Kalle: Kiss - Rock N' Roll Over, Broder Daniel - Cruel Town.
Felix: Backstreet Boys - Millenium, Hip Priests - Black Denim Blitz.
The most expensive of all is the Zero Zero - Working Class Zero. Several thousand we had to give for it!
New record on it´s way ? New songs?
-Yes, we have some plans for next year. So stay tuned!
Why was there only ten songs on the album?
-We emphasized the bad and kept the good.
Future plans with the band?
-Today your love, tomorrow the world!
For yourself?
-We all want to work as little as possible. It seems nice.
Words of wisdom?
-Oh, It'll work out.
Something to add?
-Buy our record so we get rid of the bank loan! Come and see us live!