Young Mountain is a really good and young emo band (or whatever you want to call it from Gothenburg. Really interesting and does not sound like everyone else ... so check it out. May 2021
Please tell, whats the story of the group?
-The story of the band is quite simple. We thought many of the bands that played hard music were boring and kept to trends. That's why we started the band, to do something new!
Tell us a little about each member, age, job, family and something terrible that no one knows about each member?
-Secret;)
Band before or band next to Young Mountain?
-Before we started YM, Joakim and Kami played together in slightly different bands. Hannes started in the punk band Olles fightclub and then together with Jakob played in the band Varggrav.
How did your thoughts go when you got your band name?
-We all liked the album of This will destroy you with the same name, much more than that it probably was not!
As I understand it, you have played live abroad a little , tell me?
-Yes we have toured around Europe several times, including Spain, Italy, France, Poland. Most of we have played in Germany!
Are there more people who understand your music abroad than in Sweden?
-Would not say that more people "understand" the music, but more people come to the gigs. Swedes are unfortunately a bit boring when it comes to going to gigs.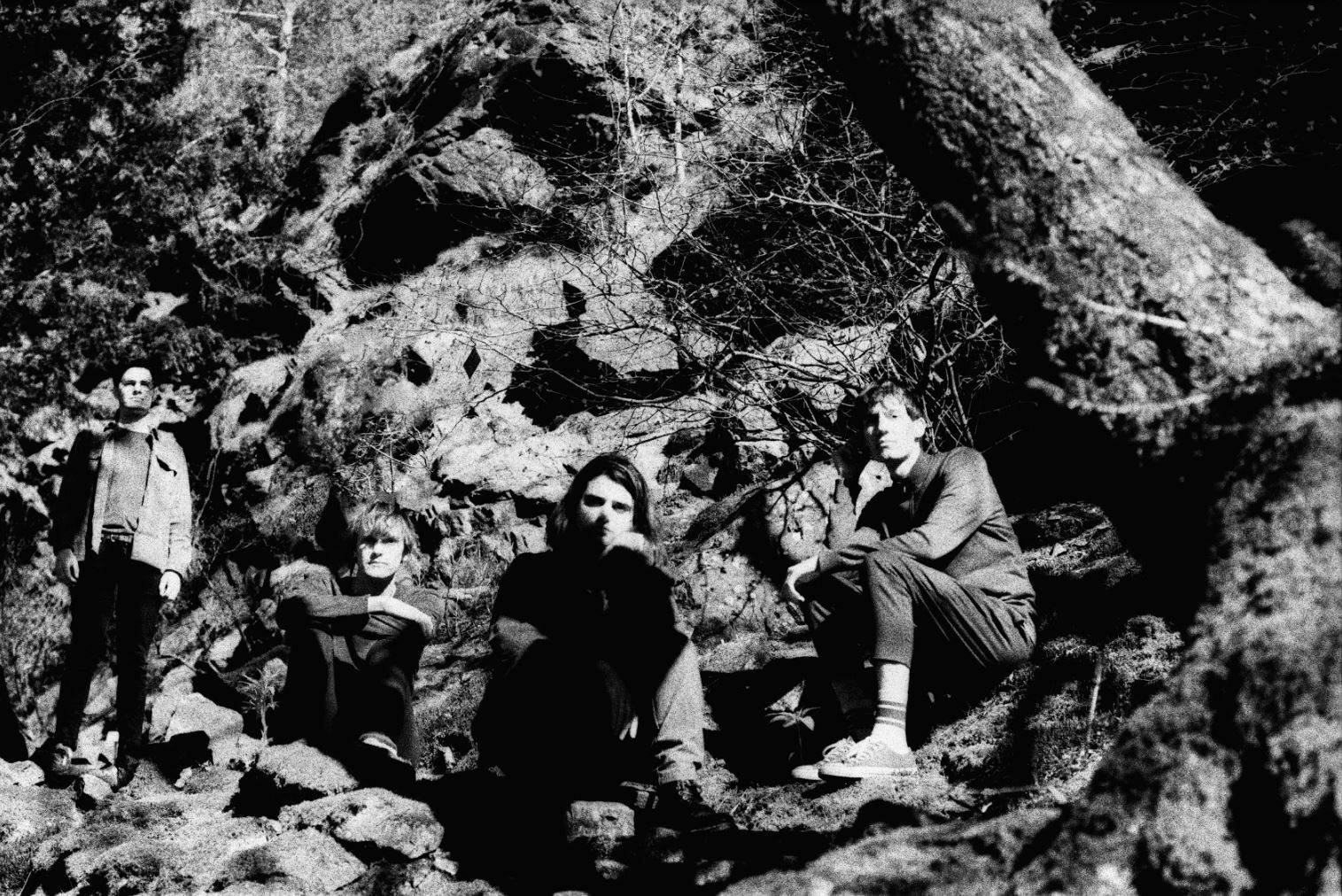 Do you miss playing live now during covid times? No livestreams?
-Extremely much!
We played at a livestream festival in May 2020, and have some plans to do something similar!
What kind of people come to your concerts? Are there any that you are missing?
-It is quite mixed and quite well distributed between the sexes, but still mostly guys who play in the bands unfortunately. But it feels like more girls and non-binaries are starting to come, which is fun!
At Discogs you are described as a band that plays emo, post-hardcore, shoegaze, I think that is a pretty good description… what do you think of it?
-Yes that description agrees quite well with what we listen to anyway, always difficult to define ourselves.
Has anyone been disappointed with you when they are not allowed to hear fast hardcore without this type of calmer hardcore-like music?
-Sure it is, but no one has dared to say anything.
When you play live, what kind of band do you play with then?
-Very mixed depending on organizer and location. We played in Odrizia with a roc band of dads who jammed for two hours, but often it is bands we like and that fit together at the same gig.
Now you are releasing a new record Infraröd, what are you most happy with on it? Could you have done something better, if so what?
-We are very satisfied, there are things you can tinker with forever, but we are very satisfied with the sound that Per (Welfare studios) made.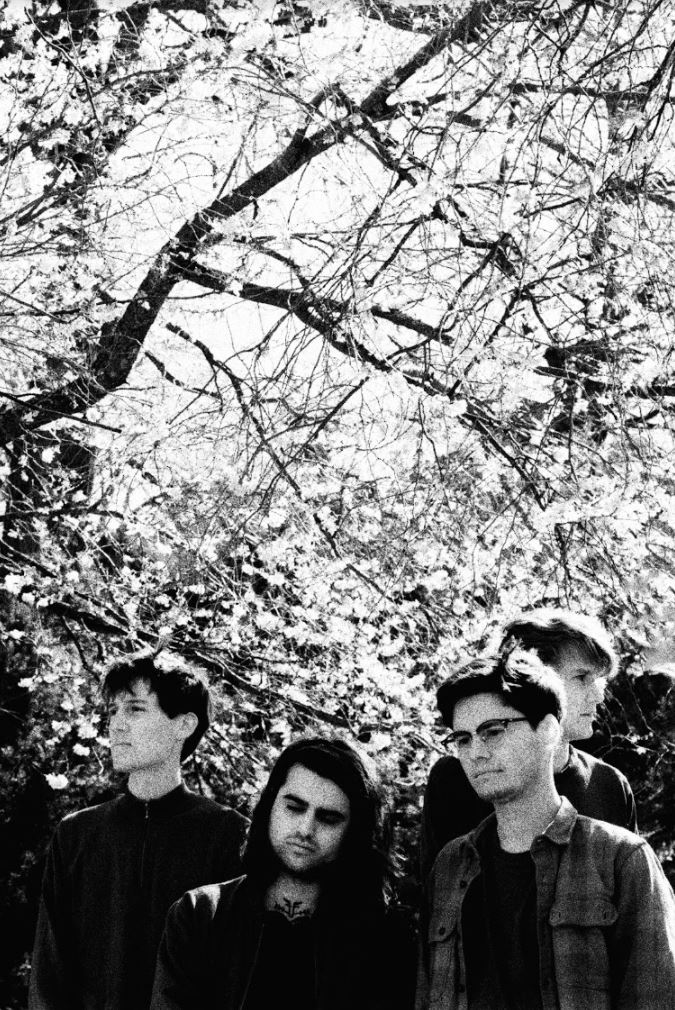 Are lyrics something which is important to you? What about? No text sheet in the disc?
-We had no text sheets, to save money. All lyrics are available at our bandcamp
It is mixed everything from political texts on current societal issues and personal lives!
Punk seems to be a part of your music, what does punk mean to you, music, lifestyle or all together?
-To go against the flow and do whatever you want as long as it feels good. Kick up, never down!
There are not as many bands that sound like you do in Sweden… ..are there any good bands in Sweden today? Old Swedish favorite bands?
-There are many good Swedish bands in all genres, hence our mix of influences. Favorites right now are Terra, Beverly Kills and Bob Hund
If you could choose five bands to play at a small mini-festival with you, any band(dead and alive) which five bands had participated in that festival with you?
-Kami:
Nirvana
Katthem
Daniel Johnston 3 times
If someone were to pay for a four-song cover album, what covers can you imagine having on that album?
-We've played some covers at a few gigs, and the ones we know best are probably Song 2 - Blur and I'll be gone - Brother Daniel
Is it important to get out physical records? Does it feel more real than just releasing it digitally?
-Yes it is very fun with physical releases, it can make it feel a little more real.
You had put a photo in the record… tell me are there different cards in different records or what is it about?
-It is a coincidence which picture you get. The pictures are of things we think are simply nice.
I think I hear many influences and it is both Cure Joy Division, My Bloody Valentine etc… other bands you are compared to?
-It's a good combo of bands that we listened to a lot!
What else do you think about living in Sweden today? Musically, politically, at all?
-The world is crap but we feel lucky to live in the country further up in the pile of crap.
If you go on tour and can only bring five records in the tour bus, which five records do you bring?
-Kami: Massive attacks whole discography
Hannes: Bob hund's records between 93-01
Joakim: One record is enough for me, the Franska Trion-Rim och ramsor
Jakob: Silence.
Is there a lot of interviews, is it boring?
-There will be some interviews, especially when we release something new! But it's always fun.
Strangest question you got in an interview (besides this one then)?
-There are no bad questions, only bad answers - Hannes Nelander Teacher student
The question you miss and want?
-Do you salt your pasta water?
Answer: Yes, properly with salt in the water. There can not be too much salt in the water as the pasta still only absorbs a certain amount.
Also save the pasta water and mix in your sauce.
Otherwise we are happy with the questions!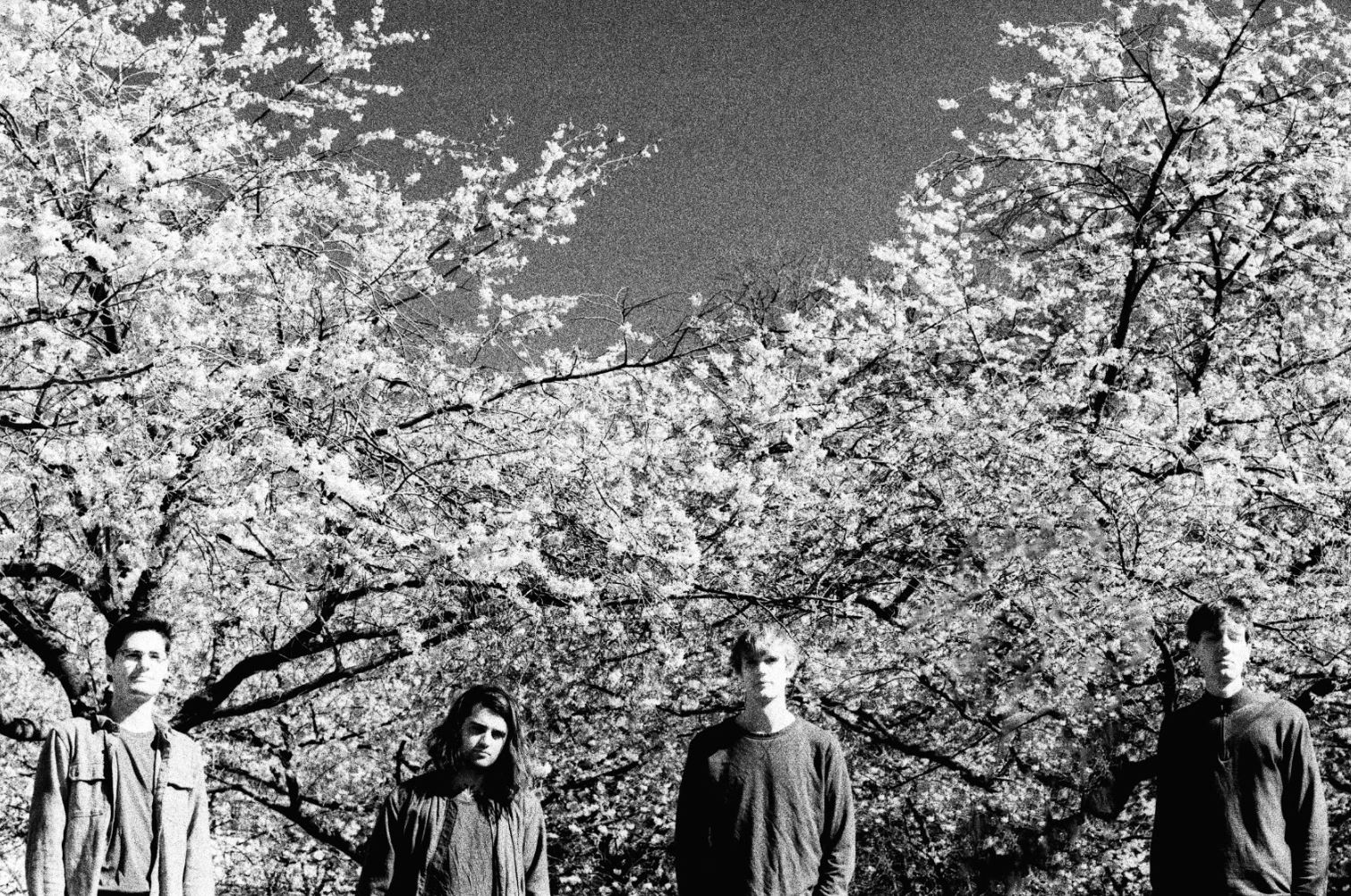 The future plans for the band?
-Headline Wembley while Jimmie Åkesson is shot out of a cannon into space to never come back. We are working on the logistics right now.
Words of wisdom?
-As Joe Hill is believed to have said before the bullets pierced him, "Do not grieve, organize."
Anything to add?
-Do not shop from Amazon.
Listen to our new album on Bandcamp, Spotify or something else, which is not Amazon.
Thanks for a fun interview! :)