Mark Moots from Weight of the tide was so nice and took some time to answer a lot of questions from me. It was done in September 2017 and I hope you enjoy it as much as I enjoyed their album.
Please tell me a little bit history of the group?
-The band was formed at the end of the line for The Swamp Donkey. Jason and I had played together in December and he joined The Donkey as we prepared to record the follow up to The Trouble With Crusades. First on bass, then on drums. We added Marcus and Jes to the lineup and decided it was time to rebrand the group as its own entity. The direction and style had changed and is continuing to evolve. So, it seemed like it was the right thing to do.

Please tell me a little about every member in the group right now, age, family, work, interests and something bad about everyone? Earlier bands? Other bands on the side?
-We're all older dudes I suppose. Three of us have children. I'm a tattoo artist. The other guys all work regular type jobs.

I can hear much different influences but I think I can hear both Killing Joke in the same time as Soundgarden etc? Favorites from the past?
-I'd say there's a wide range of influences for sure. I'm a big fan of Killing Joke and Soundgarden actually. We all listen to different types of music and bands form all genres. Everything comes together when we get in the jam room.

Weight of the tide are you satisfied with the name? How did it came up? You weren't afraid that some other band would be named like this?, Which is the best bandname you know?
-I'm satisfied with the name for sure. It just came to me one day and kinda stuck. I did do research online to see if there were other bands with that name and none came up, so we took it. Best band names I know? There are so many. The Ocean, Soundgarden, Converge...just off the top of my head.

What´s the best thing with playing live?
-The volume and the energy of the crowd and the exchange of that back and forth I'd say. It's really an old cliche isn't it? It's true tho. That's the best feeling ever.

And where is best to play? And the worst place?
-The best place I've ever played would be the U.K. December toured there back in the day and I loved it. Worst place? We've definitely played in some less than adequate rooms over the years. But we love playing so it's worth it.

How is to play this sort of music in your homecountry now right now? Which types of bands do you have concerts together with?
-Metal is definitely underground right now and that's ok. There will always be a segment of the population that wants to hear and see heavy bands that aren't on the radio. We usually play with stoner/doom bands. We've also played with hardcore/metalcore, death metal and what ever other sub-genre you can think of.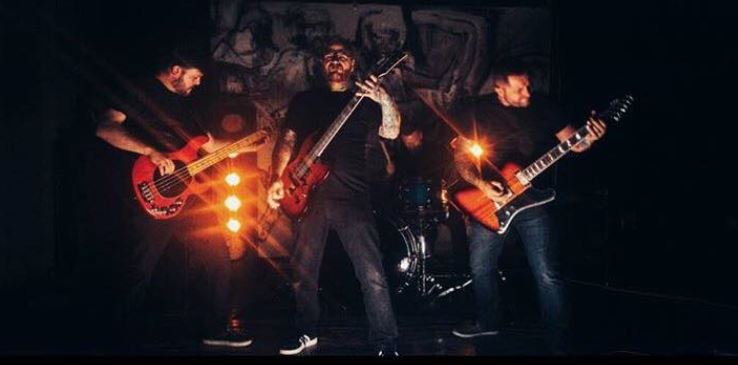 How would you describe your music in three words?
-Heavy, melodic, heavy

What does punk mean to you, is it only a word or is it a lifestyle? I know that you don´t play punk in any way but I´m much into punk and I am always wondering what other people think about it?
-Well, as you said, were certainly not a punk band. Having said that I think punk is a bit of a lifestyle depending on the punk. I grew up listening to Dead Kennedys and Fear then transitioned into hardcore. I say if it makes you happy, listen to it and be about it.

How do you see on downloading, mp3 and that stuff?
-It's just the way of the world now. I'm guilty of downloading myself. I do support bands directly as much as possible by purchasing merch and going to gigs as much as I can. <![if !supportLineBreakNewLine]>
<![endif]>
How is it to live in your homecountry right now? Politically? Fascists?
-I'm not a terribly political guy. However, It's no secret that things are pretty fucking nuts here at present. A lot of ugliness and division. Politically it's the worst I've ever seen it. And the rise of Neo-nazi/nationalist/alt-right is disgusting. I'm not sure how it can get worse, but how low things can sink continues to surprise me.

Is there any good bands from your homecountrynow? Is the punkscene/hardcorescene big? How is the metalscene?How is it in your hometown?
-I think there are tons of good American bands from all over in all genres. It seems like the punk scene is always consistent and hardcore has been big in our area for years. The local scene is doing ok. Good bands but a lack of venues and show attendance. Not sure why Likely just a dry spell. <![if !supportLineBreakNewLine]>
<![endif]>
What do you know about Sweden?
-Not a lot, sadly I've never been to Sweden. I would love to visit some day. <![if !supportLineBreakNewLine]>
<![endif]>
Have you heard any good bands from Sweden?
-Of course! December toured with The Haunted and Corporation 187 years back. Obviously In Flames and At the Gates are legendary. It's seems to me that Sweden has a wealth of talented musicians and bands.

Your lyrics, who does them and what influences you? Is it easier to do lyrics now or was its easier to do it when you was younger? You have very long songs, is it difficult to end them or is it so that you decide before you do a song that it "must" be long?
-Jes and I both write the lyrics for our songs. We work independently on our individual parts and then collaborate at the end to make sure they're cohesive. I can't speak for Jes but I get most of my inspiration from the song. How it sounds, the melody and what mood it creates for me shapes the final words. I don't think it's any different now than from when I was younger honestly. I just try to do my best to convey a feeling that matches the music.
We do tend to write long songs haha. I can't say it intentional. We just let the songs tell us where to go and when they're done. I don't see any reason to feel like one has to write 3-4 minute songs. There aren't any rules here. We just want the songs to be the best they can no matter how long they need to be.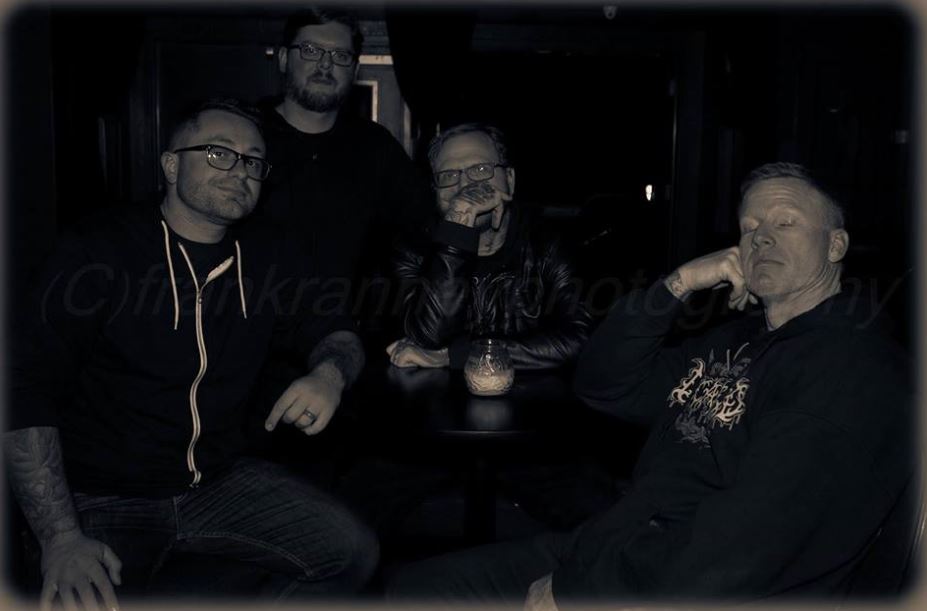 Is there any subject that you never will write anything about??
-I don't write political songs. Can't say I never would I suppose. It just doesn't feel right to me. I tend to write about things more ambiguously. I'm not a guy with a message. <![if !supportLineBreakNewLine]>
<![endif]>
Politic and music, does it goes hand in hand? Which is your most political song?
-I think that music and politics have a long history together. Protest songs have been around for ages. I've never wanted to tread in those waters personally. But I respect bands that feel so strongly about things that they use that platform to convey they're position.

Best political band/artist?
-That's a tough one. Public Enemy would probably be my favorite. Chuck D spoke with such intelligence and authority, still does. And the issues he touched upon were foreign to me. I feel like I learned a lot from those albums.

Do you think that music(lyrics and so on) can change anyones life, I mean people who listens to music?
-Absolutely. There are songs and albums I look back on as life defining moments and the soundtrack to my life.

Your cover on your CD looks really nice, is it important to have a record cover which shows people which type of music you play? Your favorite recordcover? Who does your covers? And do you have any good recordstores in your hometown?
-Thank you! Our good friend Jay Bailey did all the art for us. I think album art should give you an idea of what the album is going to sound. Looking back at all the albums I bought, solely based on artwork, I discovered so many incredible, influential bands. Iron Maiden, Anthrax, Celtic Frost, the list goes on and on.
We have one record store here in Reno. Recycled Records has been in business for about 30 years I think? It's a used record shop and it's awesome.

Is it important to get out physical records of your stuff? Why or why not? Vinyl, CD, cassette, what do you prefer if you could choose whatever ?
-I suppose it's become less important over the years to a lot of people. I think the resurgence of vinyl is a fantastic thing. I missed the days of holding a record sleeve in my hands and reading the liner notes while the record spun on the turntable. Very happy to see that medium return and have people embrace it.

Please tell me a funny thing which have happened during your career and under some gig?
-Well, years ago when December and Cephailc Carnage were on tour opening for Destruction and Kreator the we and the Cephalic guys all dressed up in monster masks and drunkenly rushed the stage during Bestial Invasion.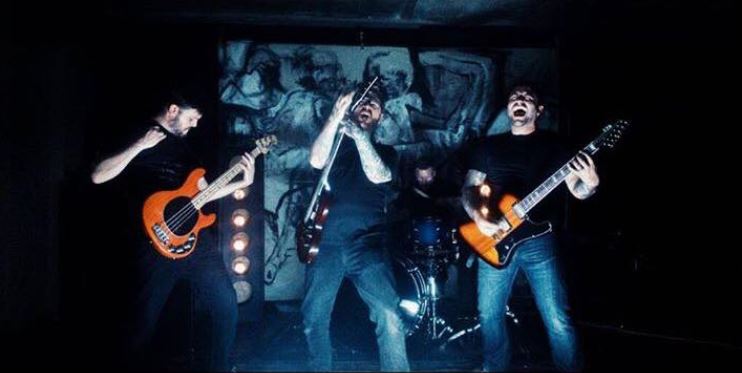 How does your audience look like? Which people do you miss on your concerts? Which is the biggest band you ever have played together with?
-It's mostly guys at our shows. Which is fine. We're just happy that people come out and see the show.
We've played with a number of bands. Diamond Head, Raven, a pale Horse named death, eyehategod, north, Crowbar, 36 crazyfists and more I can't can't recall at the moment.

Please rank your five favoriterecords, five favoriteconcerts and five most important things in life?
-Records - Rush/Moving pictures, Kiss/Dressed to kill, Anthrax/Among the living, crowbar/Odd fellows rest, Marillion/Misplaced childhood.
Concerts - Rush, Fleetwood Mac, Pantera, King Diamond, Buddy Guy
Life - family, music, food, happiness, friends

First, last and most expensive record ever bought?
-My first record was Kiss Alive 2. Most recent record was the new Afghan Whigs. Most expensive was a used copy of Kiss The Originals. <![if !supportLineBreakNewLine]>
<![endif]>
Is it boring with interviews? Is it much interviews?
-I don't think it's boring at all. I'm happy to chat about our music and spread the word to as many people as possible.

If you could choose five bands from the past and the history and nowadays and both dead and living bands to have a concert together with your band. Which five have you been chosen?
-Tough one.

Is music a good way to get out frustration and become a nicer person outside the music??
-I think that music is a fantastic release. Heavy music feels very cathartic to play for me, personally. I can get all my shit out of my system and stay the mellow, calm, easy going guy I naturally am. Haha

Which is the most odd question you ever have got in an interview?
-I honestly can't think of anything off hand. I view interviews as more conversations. They can go all kinds of directions. That keeps it interesting. <![if !supportLineBreakNewLine]>
<![endif]>
Futureplans for the band?
-We're very excited to release All Told into the world and see how it does. We've begun writing new songs for whatever the next release may be. We'll continue to play shows and spread our sounds out as far as we can.

For yourself?
-For me? I'll just keep living my life as best I can. Keep tattooing, enjoy my awesome home life, family and friends. <![if !supportLineBreakNewLine]>
<![endif]>
Wisdomword?
-Be excellent to each other.

Something to add?
-Thank you for taking the time to talk about Weight of the Tide. I hope you enjoy the album.