Weekend Cigraettes knocked me out and that especially with their latest CD The Chosen one….good poppy punk ready for the big venues. Francesco Santo is the one who speaks for the group and do that in march 2023.
Please tell me a little history of the group, members and what you do when you don´t play music, what do you work and which ages are you in?
-Weekend Cigarettes are a punk rock band from Italy, we are located in the north west close to Genoa and Turin, in the middle! We have been playing punk rock music since 2016. We made one EP called EUREKA two LP called HOW DO YOU FEEL and THE CHOSEN ONE release this month.
Members of the band are:
Francesco Santo - Singer and Bass player age 35 years old - Teacher Maths and Technology
Alessandro Suffia - Drummer and backing vocals - age 38 years old - Lawyer
Daniele Noto - guitar and backing vocals - age 38 years old - Quality Manager
Giacomo Dito - guitar solo - 24 years old - Student
Have it been the same members all the time, or have it been many lineup changes?
-We had another guitar solo who left due to the job. His name's Matteo Zecchin. He did the LP called HOW DO YOU FEEL with us
Weekend Cigarettes is the name, where did it came from and you wasn´t afraid that some other group would be named so? What do you mean with that name? Are you the people who smokes at weekends when it´s party?
-Weekend Cigarettes does not mean to smoke during parties or smoke in the weekend. The name is an idioma form to explain the anxiety. We just imagine sunday evening, sitting in the sofa and smoke cigarettes thinking about monday and thinking about all the stress we are going to receive. So we smoke for that.
You sent me two records How do you feel and The chosen one? Have you done anything more?
-We did an EP called EUREKA! you can find it on spotify. Five songs, 15 minutes of pure punk rock!
Is it important to give out the record as physical releases do you think? Would it feel like you have released a record if you only release it digital?
-It's important for all the people who take care of music. And for all the people who wants to take the rock music abroad. I agree digital releases because we need to focus of the modern age. But I can confirm it is always a pleasure to have a vinyl or a release at home in your room.
Do you play any covers when you play live? If you do, which then?
-Two kinds of cover: if we play with the entire band we usually to punk rock cover such as NOFX, MILLENCOLIN, NO USE FOR A NAME and RANCID when I play alone in acoustic I usually do FOO FIGHTERS cover, NIRVANA and LINKIN PARK cover.
Please tell me a little about following songs:
a) Goodbye Boobies: Speaks about a relationship went bad with a male and female
b) Replace: Speaks about to give up the people and start to thinking yourself
c) Letter to a giant: speaks about your dreams
Is it important to get out your opinions in your music, and is it a good way to get out frustration too? Politics? Which is your most political song or shouldn´t you put politics into music?
-We should put politics in our songs because punk rock speaks about society and we have to be rebel. I suggest the italian song coming from MINISTRI - TEMPI BUI or NOFX The Decline.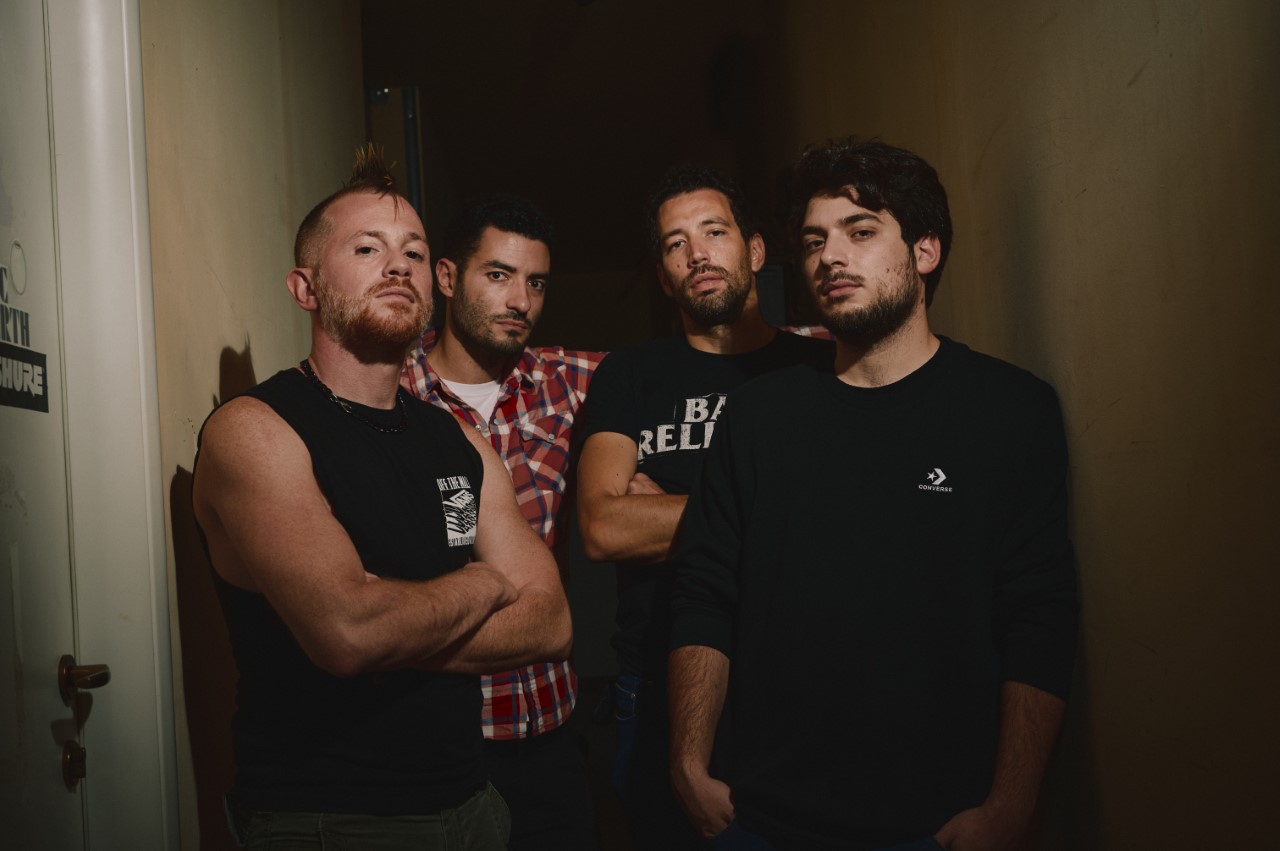 Do you think that your lyrics can have effect on other people who listens to them…any example on it? Have you changed anyones mind?
-I would like! I can say is one of the best dream imaging people got effects on my songs. But at the moment I don´t change any minds.
How is it to play this sort of music in Italy and which type of bands are you having concerts with? Which is the most peculiar band you have been playing together with?
-Basically punk rock bands especially The Crooks, The Rubber Room, Coconut Planters and Quarantena.
Do you have any footballteam that you support?
-Of Course! Juventus Football Team!
How would you describe your music in three words for people that haven´t heard you? Do you call it punk or hardcore or only punkrock?
-Our music is: Adrenaline, Energy and Freedom. I call it Punk Rock.
I like beer and also make beer.. If Weekend Cigarettes would do a beer , what would it be named and which sort of beer would it be? Or maybe you´re straightedge?
-If Weekend Cigarettes were a beer would be named LA CHOUFFE!
And how is it to live in Italy now? Racists, covid, the cost of living, and what about people's reaction to the Ukraine-war?
-Now in Italy it is really hard, every year taxes are increasing and the cost of living is really high. Believing in happiness is becoming really expensive. We don't defeat racist at the moment but we don't approve of the war in Ukraine. We believe in Freedom and we hope Ukraine find happiness and freedom with the best support like we did during the second world war.
Which is your own favorite song among your own songs? And which song is the people's choice?
-My favorite song is See The Sundown. I like this phrase: "Please go back, bring my hand and play until the sun goes down" People love so much the song TIME.
What´s the biggest difference when you plays live nowadays if you compare when you first started to play in a band?
-There is a big difference. Twenty years ago I played to appear such as a rebel guy. After twenty years I discovered music is a tool to defeat the world from the darkness
You do your song in english, never in italian?
-We are planning to do an entire LP in Italian in the next years, that's the news!
Rocketman Records release the newest CD, is it your own or is it any other bands on it?
-Too many bands on RocketMan Records. Actually I cannot remember but I would like to thank you the Manager Ettore Gilardoni who believe constantly in us!
What do you know about Sweden? What is typical Swedish? And what is typical italian?
-I would like to see in Sweden the sundown at midnight! Of course the most typical stuff in Italy is Food!!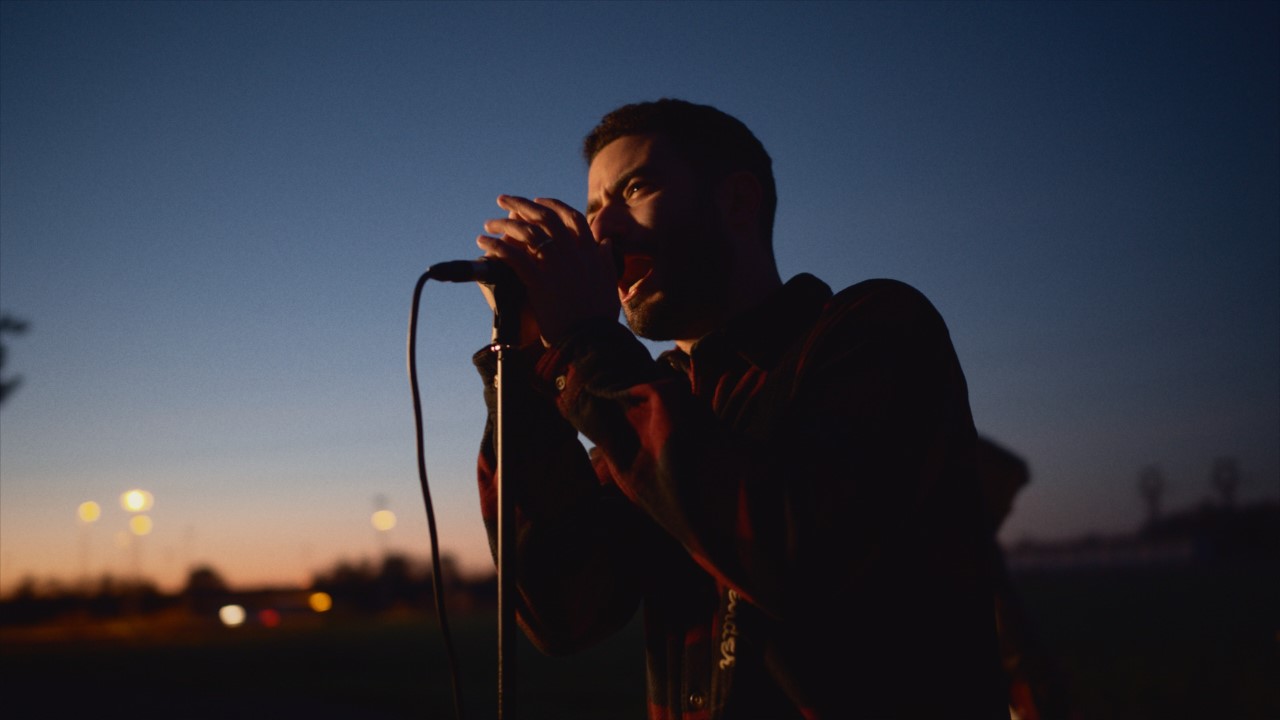 Have you ever been here? Any good bands from Sweden that you like?
-We would like to come to Sweden for play our music, would be a dream! Good Bands in Sweden? MILLENCOLIN!!!
Your audience when you play live, which type of people comes, age?
-Mostly from 30 to 40 years
What´s the best of playing live?
-The best thing is seing a lot of people in front of you who appreciate what you are doing!
Is there any good bands in Italy today? New bands which is good? Old bands which is still good? And old favorites? Have you listen to old Italian HC-bands anything?
-I believe Italian band are doing a great job. Too many wonderful bands are coming up such as Coconut Planters, Tht, The Rubber Room, Alibi, Quarantena, Millennial Daze and Still no one.
Which is the record that you always must have in the tourbus?
-Hard to think. I have a lot of records on my car and would be hard to bring in the tourbus. But I can take with me everywhere the band MILLENCOLIN album Pennybridge Pioneers
Do you buy much records, or is it only Spotify and those type of things to listen to music? Is there any good record shop in your hometown?
-I buy a lot of records, I have at least 500 records at home! Yes, in my hometown I suggest Coconut Planters!
Do you care about reviews? Which is the most peculiar you ever had, with this band or any other band you have been to?
-I take care of the reviews because we can grow up! the most spectacular came from the page Dying Scene
Anything more to add to the interview?
-We hope to show our music in Sweden because you are a great country!