Alvin Gibbs from UK Subs was so kind to answer a lot of questions from me in the end of january-2021. This interview I have been longing for many years and finally it´s done
Please tell me a little about the person Alvin Gibbs? Family, age , interests etc?
-I was born in Croydon, England in the late 1950s. I was originally passionate about football and wanted to be a professional player but after seeing T. Rex performing on TV in 1972 I decided I'd like to be a rock musician.
Which groups have you been into except UK Subs? Any other right now?
-My first punk band was The Users, I then played with ex-Damned guitarist Brian James in his group The Brains. Later on I was the bassist in the Iggy Pop Band 1988/1989. As well as the Subs I presently play with my solo band Alvin Gibbs and the Disobedient Servants.
You have been into UK Subs since 2003 this time but many other years too, 1980 were your first year, how did you came into the group from the beginning? And why did you stop playing with them then?
-I auditioned for the Subs in 1980 and got the job. I left the band along with Nicky Garratt and drummer Kim Wylie in 1983 after a tour of Poland and when it became obvious that Charlie Harper wanted to do something different musically and business-wise from the rest of us.
Were you a fan to the group before you started to play in the group? I have been along all the way since your first record was released and you have always been one of my dream interview…
-No, I wasn't a fan at all. I'd seen the Subs only once in concert before I joined.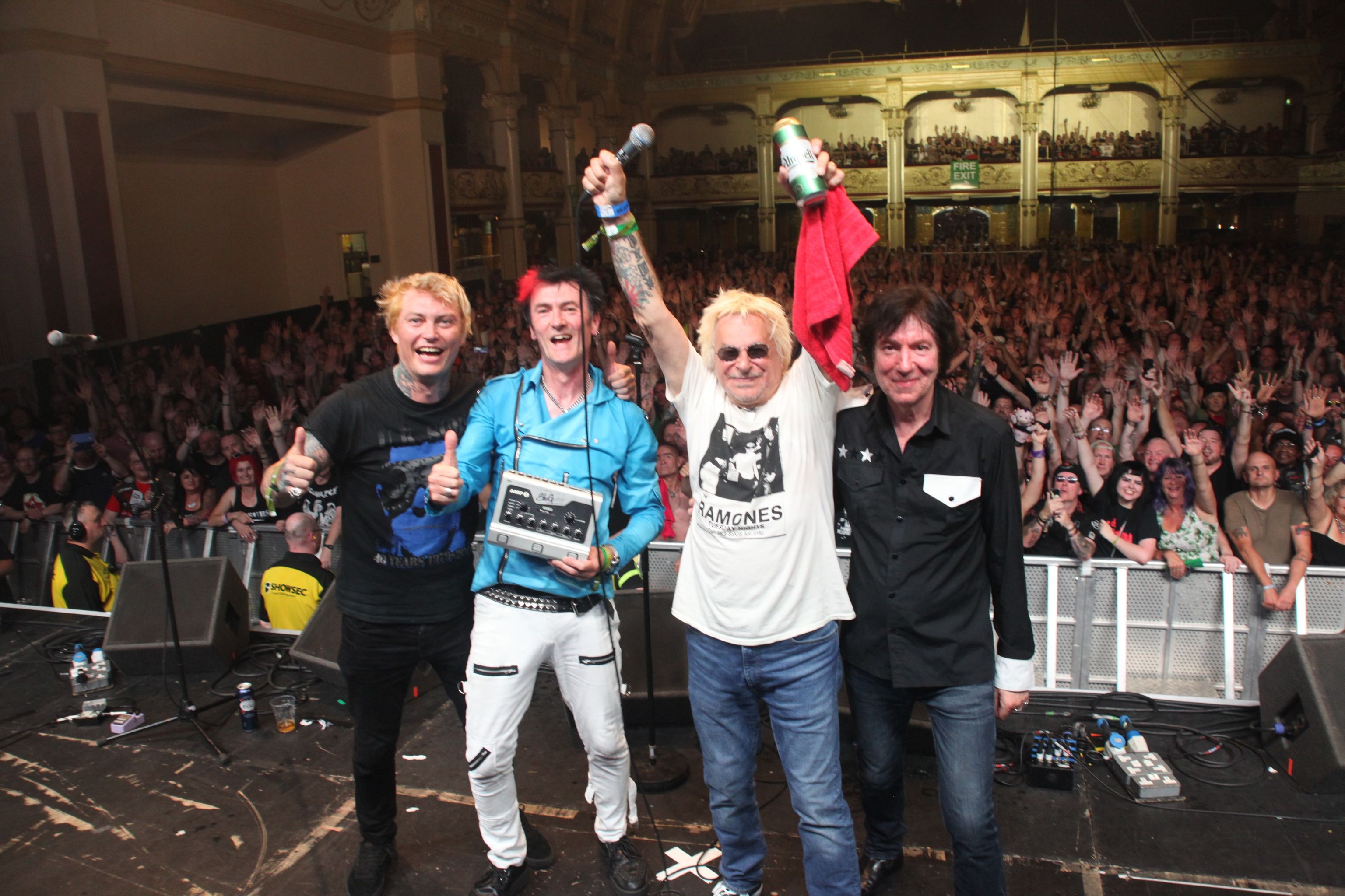 Please tell me a little about every member in the group today? Are they having any other groups
-Jamie Oliver plays the drums and has a sideline band called Dead Idol; Steve Straughn is the guitarist and he sometimes plays with The Hi-Fi Spitfires; Charlie Harper, the band's singer for over 40 years, does some solo gigs playing an acoustic guitar and singing his favourite songs.
You have done albums from a-z? But in Swedish there is å, ä and ö too so you can´t quit for a long time yet? But it´s anyway coming a new album ….tell us about it?
-Yes, we have a new album in process called Reverse Engineering. We had a lot of songs that we'd not yet recorded and felt they should be released in some form. Cleopatra Records in LA offered us an album deal so we went with that.
Charlie become 76 last year and now he´s going to be the magic number 77….how is it with him nowadays? What makes him going on for all the time?
-He is still in good form, singing, dancing and enjoying himself on stage. I guess he has continued to do it because he loves it, and out of necessity – what else could Charlie do at his age?
What´s the difference of playing in the group nowadays if you compare with 35-40 years back? To play punkrock now contra then?
-It's much better now than then, more organised, no more trouble at gigs, better fun.
What is punkrock mean to you, is it only a word or is it a lifestyle?
-It's a way of thinking that's not mainstream, that has you seeing the world in a different way from the majority and living your life accordingly. Are you call yourself a punk? Oh yes. Born a rocker die a rocker!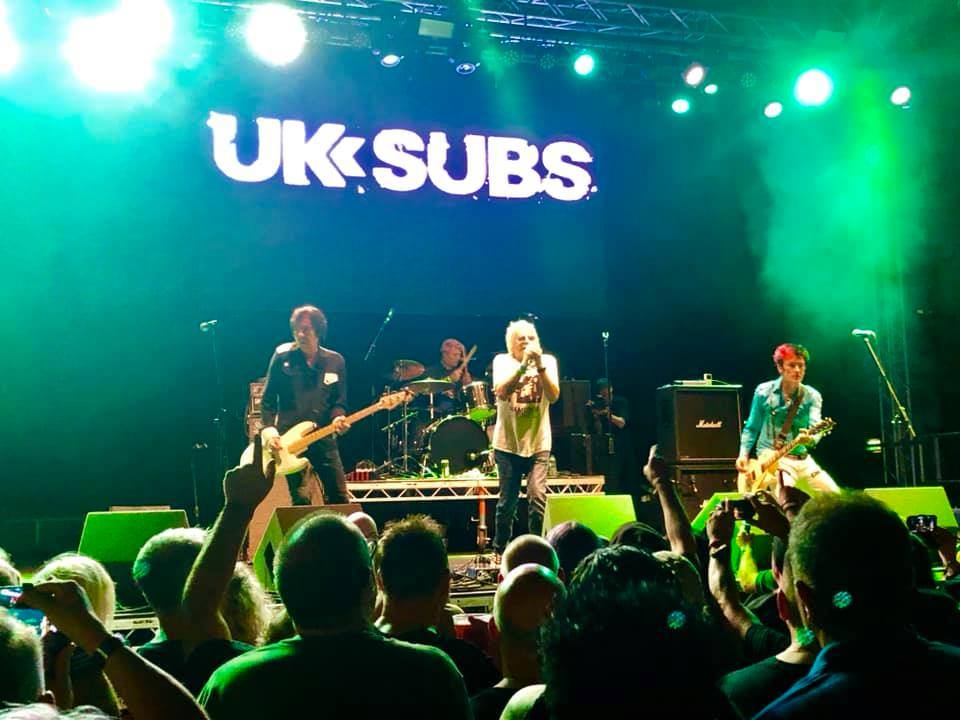 Do you think it have come any new good punk bands lately?
-A few: Criminal Mind are a very fine band from Bristol in the UK, The Blue Carpet Band is also a good outfit.
Do you think that people can change after hearing music and lyrics they like?
-It can certainly get them thinking differently, and that's the first step to change.
Which is your own UK Subs favourite?
-That's a difficult question because there's a lot of good ones to choose from. I guess the one I enjoy playing the most is Down on the Farm, which of course Guns 'N Roses recorded for an album in 1993.
Which is the most funny song to play? And the most boring one( a song that people want to hear but you´re tired on)?
-There isn't any funny or boring song that the UK Subs play that I can think of!
You sing on some songs, is it your thing or is it better to be in the background playing the bass?
-I'm happy doing both. Actually, I'm the lead vocalist for my solo band The Disobedient Servants, but it's difficult to sing with the Subs because there would be nothing for Charlie to do whilst I was singing.
Do you miss to play live concerts now in covidtimes, have you been doing any stremed concerts or something like that?
-Yes, I miss playing live very much: and no, we've not streamed any concerts since the pandemic.
It have been a lot of people in the group UK Subs, how come that it have been so many members through the years..but the lineup now have been for ten years or haven´t it?
-Well, there has been a lot of different members over the years, but that was because Charlie wanted it to be that way for a long time. Now though, and for more than ten years, it has been a stable membership and that has been a very good thing for the band.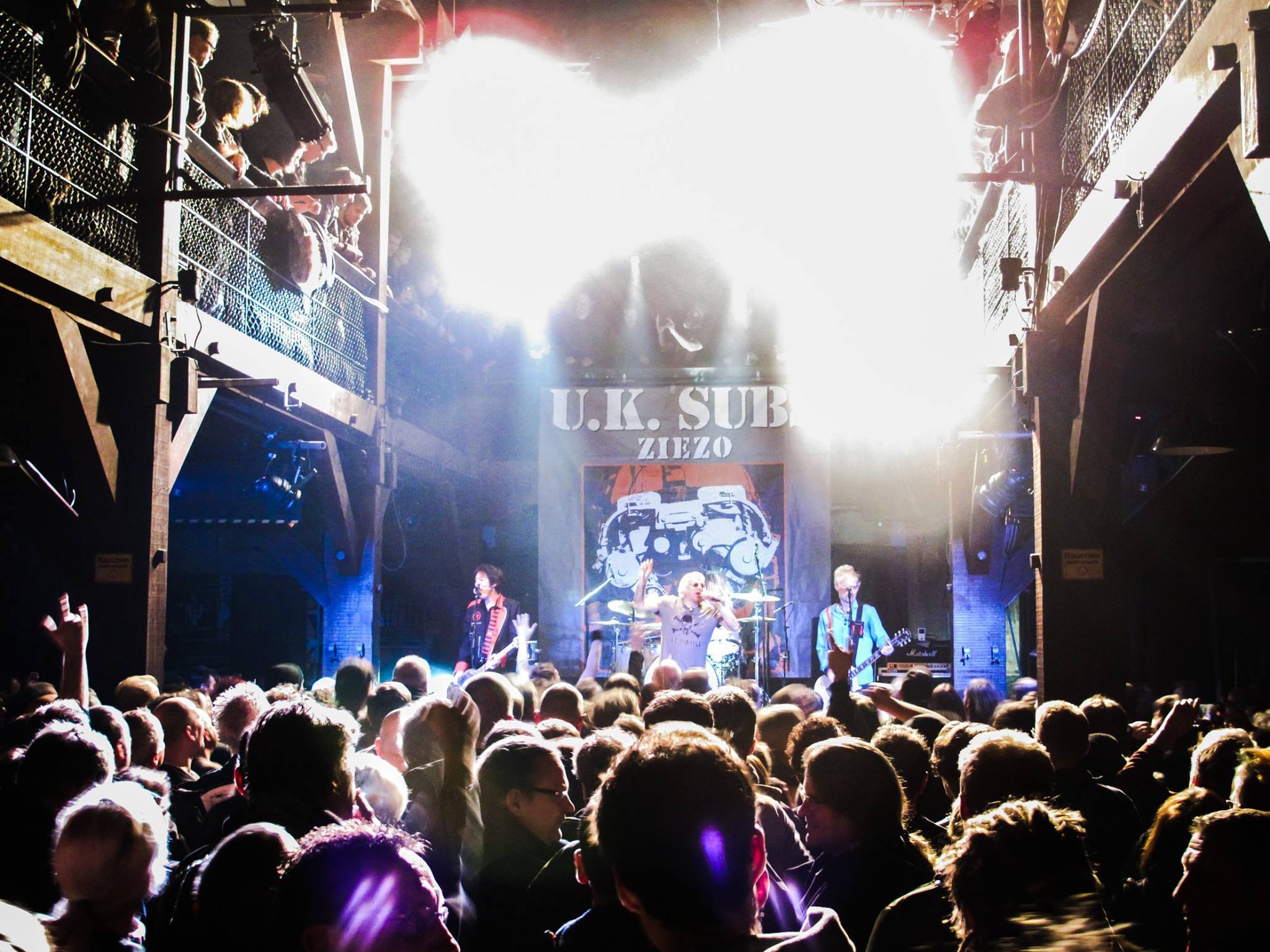 Have you released something which have been really expensive on ebay and similar sites?
-No, never have.
What do you think about downloading and mp3 and that stuff? Do you think a band have released a record even if it´s only digital?
-Those technologies have their place but I still like the old-school vinyl and CD releases, no doubt because of my age.
Which is the first record ever bought and the latest and the most expensive record ever bought?
-First – Get It On, T. Rex 45 single. Latest – The Hellacopters' vinyl album Payin' The Dues . I don't buy expensive records.
Five favourite records right now?
-That Hellacopters album for sure, but I play a lot of different types of music, not just punk rock, so it's too difficult to figure out 4 more favourites when I have so many.
What do you know about Sweden? Have you been here many times?
-Yes, I've certainly been to Sweden many times, with both the Subs and Iggy Pop over some 4 decades of touring. I like it enormously and look forward to playing there again once the pandemic is over.
Any good swedish bands you like?
-The Hellacopters of course, and the Backyard Babies are a great band too.
Is there any live gigs on its way in the pipe for UK Subs or will you not play live anymore?
-We are still booked for the Rebellion Festival this August and have a full tour planned for the UK in November/December.
Is there any country which have become a really favourite country to play in?
-Not really, we do have very big following in Germany so shows there are always packed and good fun. We enjoy playing wherever, it's what we do.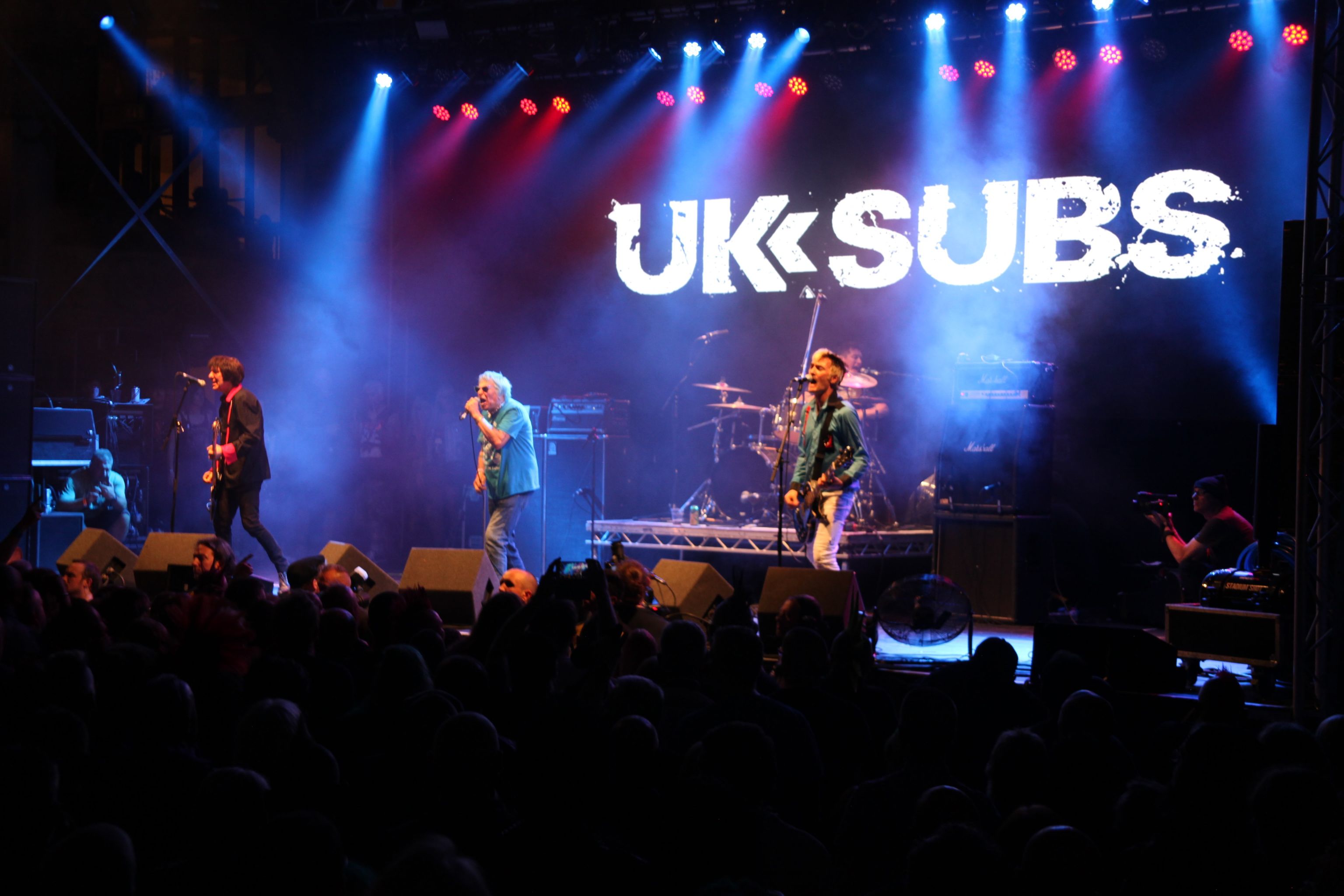 And is there any country you haven´t been and played in that you really want to go to?
-Cuba, mainly because I love good cigars!
Boris Johnson, what do you say about that man, Brexit?
-My dislike for Boris Johnson is profound as is my hatred of the Brexit madness that's unfolding in the UK.
Futureplans for the band?
-A new album is being presently recorded and we're looking forward to getting back on the road again to play some live shows.
For yourself?
-I've just made a Disobedient Servants single which will be released in March, with an album to follow later this year. Also working on volume 2 of my book trilogy Diminished Responsibility: My Life as a UK Subs and Other Strange Stories. Volume 1 was published last year and has been a great critical and commercial success.
Wisdomword?
-If you think you're too old to play punk rock, you are.
Something more you want to add?
-The pandemic won't last for ever and the Subs and I are ready and willing to get back out into the wider world to entertain you when that day comes.