Tell us a little about yourself, have you been playing music all your life or, age, family, interests etc? Band before?
-Yeah you, what is there to tell, really?
Raised in the small Lerum with mom, dad, older brother and younger sister.
I started playing music when I was 17-18 years, borrowed my brother's guitar, which I later bought out for 200 kronor. Started writing some songs for it was fun creation. I few years later would release a record was not on the map. But I've done that now and my brother's guitar, I have left and it's still using it I write my music.
I understand that you are compared bit by Håkan ... .How do you see it yourself, tiring, compliment and you understand that?
-Yes it has been so. A little tiring, as I have many other influences, but of course it is flattering. Will definitely not complaining, when Håkan is the best we have provided me. But when people say I try to copy Håkan outright, then I can get tired. It is far from the truth.
I really believe that if one sings and writes in Swedish, playing pop and is from Gothenburg, so it's very easy to get a Håkan stamp.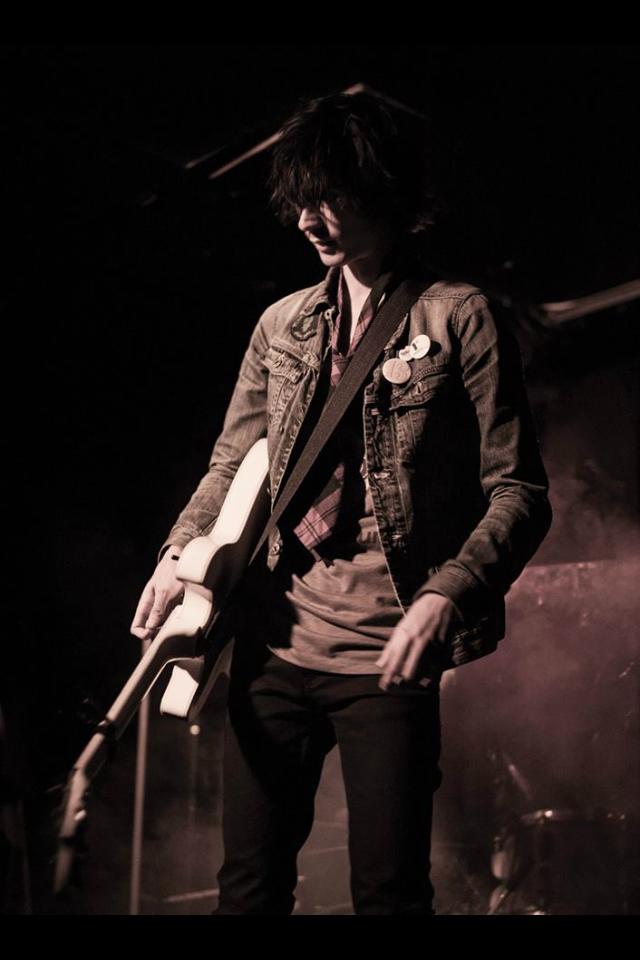 What have people compared you to?
-That is for the listener to decide and hopefully you can understand that I try to do my own thing. It is not unique, far from it, but I try not to create a new genre, but indie and pop is what I want to get involved with right now.
In contrast influenced me of what I listen to. For a while it was very Bob Marley, then there was Bob Dylan, but right now it's very new. I like Joel Almes new album and also Love Antell.

It's quite naked to make lyrics in Swedish, do you think it is difficult to make lyrics. What do you do first the music or the lyrics?
-For me, it becomes more personal and more honest in Swedish, which I like. Then I have a terribly bad pronunciation when it comes to English, so it might not have worked anyway haha.
It is a bit mixed it there. I usually write down some lines of text on your phone and then popping them sometimes when I sit with the guitar. I probably need a melody first, to familiarize myself with what the song could be about.

What inspires you when you make your texts? Political lyrics is something for you?
-It can be anything from a book I read to my own life.
I wish now that I could write a little more political texts, as I mentioned before so I listen to a lot of Love Antell and it's a great role model in many ways for me. Ran at him a few times, most recently when he was in town for the gig at Pustervik, and then he told me that he had listened to my record. Great! He is also the owner of a Lilla London Brinner record. How cool is that ?!
But no, no political songs for me yet. Who knows the future?
I think it's fantastic when you do not come from the Idol road without going up in this way. Idol has never been a dream for you (I hope)?
-Haha No no, I do not think my voice would have fit in there either. Then to compete in music, I think this is strange.
You've released a proper album, it was important to get it physically? Have you released it yourself?
-Yeah right. For me it was important, perhaps more than for those who listen when everything is online. But there is something special about having music in the form of a physical object.
Yes they turned out so, that I had to let go of the self. Since I am not someone have never played in any other bands or done anything at all in musikway it felt pretty obvious to release it himself. Now I introduced myself.
The selling a lot from what I understand, how many items were made?
-There is two different records. First, the disc itself and one Lilla London Brinner Little London is burning and a cover of Kristian Anttila Hisingen-Manhattan.
So it is up altogether 400 discs. And there are not many left, which is fun of course!
If you want you can trudge off to Bengans on Stigbergstorget and buy it.
You are played much on the radio, etc?
-Smaller Channels play songs I know and last winter was me and the band with the P4. But beyond that I do not know, it might not be the kind of music played on the radio nowadays.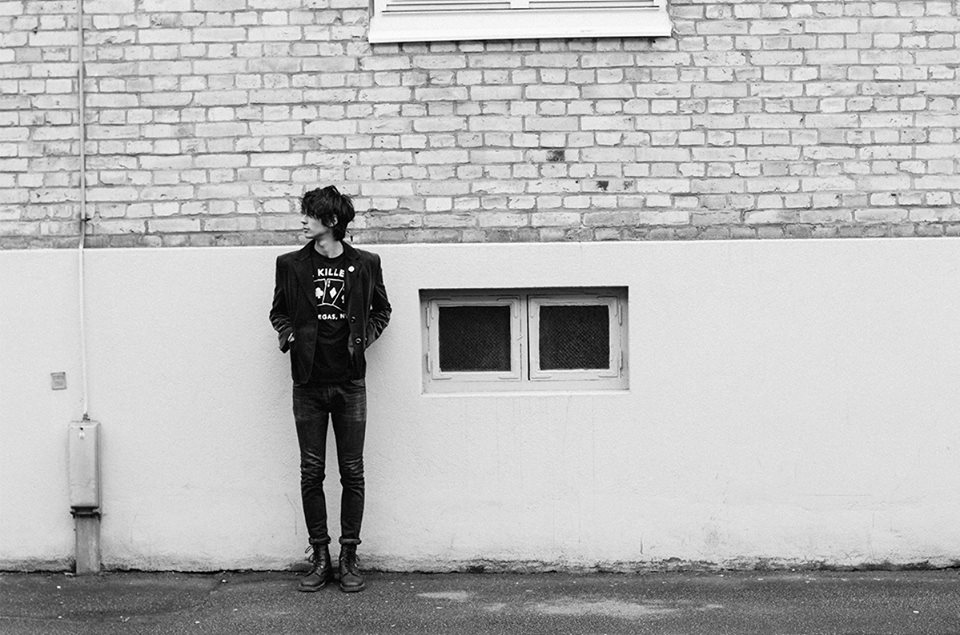 You told us that there has been much to make it last, what has it been then?
-I sat in a meeting with Tom, who produced the disc, about the future and what I have for thoughts and visions. There are many people who change producer after it has had a partnership, but we sat and talked and it feels like we have the same thoughts and ideas for the next album. That's right! There will be an album!
Then I play solo on 27/3 at Bengans, the radio 88 same day and on Wednesday I am going the clothing sponsor. While I agree that the arrange together some new with the band. So it is every bit things to get together in the same time as I work during the day.

What do you do when you're not playing music, do you or will you try to live on your music?
-Yeah I work like I said, right now at a school where I have been since August. But I always sprinkle worked to get it together. Of course, the dream is to live on what they like to do. But I know how hard it is, so I have no aspirations to succeed. As long as I get to play live, people listen to music and likes it so I'm satisfied.

I think you have a little punky style even though you do not play punk, what does punk mean to you, it is just a word or a lifestyle?
-Haha Thank you! Myself claim that I'm very rocking, but my style might actually be more nerdpop if I'll be honest.
Punk's a lifestyle, but I can not say that I particularly punk. Then well the real punks throwing dung at me!
Other great bands / artists in Gothenburg, Sweden right now?
-Oh, Many! But I would like to tell about John Weber, Weaver as he calls himself, his music is amazing.

Please rank your five favorite records, five favorite concerts and five most important things in life?
-It varies so great that, but roughly, and right now:
Discs:
1. The Times They Are A-Changin' - Bob Dylan
2. Our Ill Wills - Shout out Louds
3. Spring Ricco - Florence Valentin
4. Hunger Hotell - Eldkvarn
5. Ett Kolikbarns Bekännelser - Håkan Hellström

Concerts:
1. Shout Out Louds - Putte i parken
2. Florence Valentin - Trädgårn, förband till Lars Winnerbäck
3. Nationalteatern - Putte i parken
4. Love Antell - Solo på Jazzhuset
5. Kristian Anttila - Sticky Fingers

Five things were even more difficult. I do not know? Train, bus and tram then I do not have a driver's license.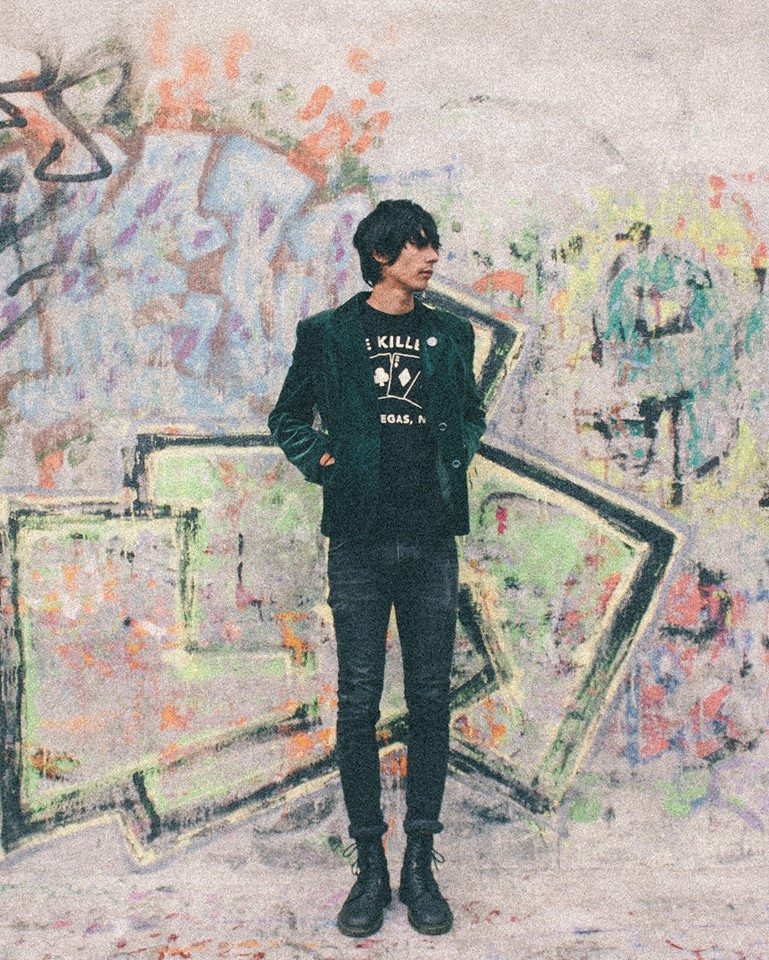 First, last and most expensive record you bought?
-First I do not remember, but I remember that I got a copied and burned- Känn ingen sorg för mig Göteborg record of my cousin when it was released.
The latest record was an LP and it was Love Antell Barn av Amerika.
Most Expensive must be someone LP, would not tend to buy brand new discs, but sometimes you can not keep.

If you buy the discs themselves or is it just Spotify etc that is the thing?
-I gladly buy records if I can afford it.

Lilla London Brinner come on vinyl too?
-I've been thinking about that stuff, it would surely be nicel! We'll see if there is interest.

Where does the name of the disc? Appropriate now with deathsshootings and much other shit going on in Gothenburg?
-Yeah, fuck. I have not even thought of that title can be interpreted that way. But yes, it appeared one evening on the way home from town. It's also a song title on the disc.
When playing gigs, what is the type of people who comes? Is there any type of people that you miss?
-It Is quite mixed, but because it is club gigs for the most part it is people over 18 and under 40.
I have received emails and aspirations of playing in other cities and even to those who are under 18 years, which is great of course. I want nothing more than to play outside of town.
But it is unfortunately not up to me, but the organizers of your city where you live.
What is the best thing about playing live?
-Frisky unit-Happiness-the nervousness that is during the day and hour before going on! Then to play for people in general are incredibly fun!
Can the people of your texts already and sing with?
-It is mixed, but it usually sung with at gigs. It's very nice and cool.
How do you think it is to live in Sweden ... politically, etc.?
-I like living in Sweden and if you compare with other countries, we have it pretty good.
But it's nowhere near as good as it should and could be.
Welfare and integration policies are two important and current topics according to me, and where there is a lot to improve.
I hope you like Håkan like GAIS or maybe you do not care about football?
-Haha unfortunately not, I'm an blue and white since childhood. Arre you called Glenn, then it has not much to choose from? My father often took me to the IFK Göteborgs matches at old Gamla Ullevi. Nowadays I do not follow Allsvenskan as slavishly as when I was younger. But yes, I check still some matches.
I played football until I turned 22, then music took over. But the dream was always to become a professional soccer player. A dream that I can still feel bad that I did not reach.
Would you be willing to do a tribute to something you believe in, a football team, any political etc or do you not put you in something special compartment?
-Yeah, I'd probably be able to imagine, but there is nothing I might see myself doing yet. Right now it becomes small tributes to people who touched me in some way, even if it does not appear in the texts whom the song is addressed.
What is the best and the worst written about your record so far?
-The best is when people listened to the record get in touch and tell us how much they like the disc. Being called for Gothenburg's new pophope and indie prince is also great of course.
Worst is less hilarious messages and the constant nagging about Håkan duplications. Read that someone thought I was a joke somewhere also.

Tell us a little about the band you're playing with. Who are they, they call themselves something that band or how is it? What bands have played in before?
-Yes they are at least as much Glenn Udéhn as I am.
I've Anton Engström on bass, Simon Engström on keyboards, Erik Engström on guitar and John Albertson on drums.
As you might imagine this is Anton, Simon and Eric brothers, which is a bit of fun. John and Simon, I know since long before this carousel started, but then I needed after all a bassist and a guitarist to play live and to be able to record. And I knew that Simon brothers were musical, so I asked him to ask if they would consider to be with, and they wanted fortunately!
So far called them nothing yet. But those files on it.
Anton and Eric know I've played in other bands, but I have no further track of band names unfortunately. I'll check with them so I know until next time!
Futureplans with the music?
-Leave the Gothenburg scene and play in other cities and clubs. Then as I mentioned before I write again and plan on releasing one song this year and hopefully a full length album in 2016. So Lilla London Brinner get played for a while.

For yourself?
-I do not know. Ought to study or jump on the treadmill for real. But I live so happy here as long as it keeps.
Though to be honest as I ponder much on what I should do with my life. It is located and gnaw all the time.

Words of wisdom?
-No I live by, unfortunately. It may come with time.

Something to add?
-No, No more than thank you to everyone who listens to the record. It can not be said too many times, thank you thank you thank you!

Do you have any greeting to my floorbandy buddies Lasse, Ola, Jorgen at Musikservice?
-Haha Yes! Can not you call me if needed people this summer?