John Strömshed plays in Tunga Moln which is a really nice group from northern Sweden. They do not play punk, but they make me think of old Swedish progg and 70s hard rock and that makes me happy. John answered the questions in July-2017
A little story about the group?
-Tunga Moln started as a duo (John and Fedja) in Luleå in the winter of 2010. From the beginning we played instrumental stoner rock, but went pretty fast to songs that involved the progg and blues rock. After testing some different bassists, we decided to record a demo with John on both bass and guitar. Demon in turn eventually developed into an entire album, and Rasmus Bogegård and Edvin Holm joined with the guitar and bass. Shortly thereafter we were signed off by the newly launched HeviSike Records, who released our last two records. Today the band is spread out in Luleå, Stockholm and Visby.
Tell us a little about each member, age, job, family, band before and band on the side?
-John Strömsheds: song and guitar. 33 years. Disccollector who work for everyday life at the Swedish Radio in Luleå. Do most of the band's songs. Also plays in the one-man band Lightsabres. Will not listen to the same song for more than 25 seconds.
Fedja Budimir: drums. 32 years. Angry tattoo artist with own studio, Ruin Tattoo, in Visby. Plays death as soon as he can.
Rasmus Bogegård: guitar and song. 32 years. Stockholm-based healthcare provider with a great deal of preference for whiskey. Also playing in the countryduo Sons Of Bourbon and earlier in the Visby band Stereo Generator. Make a magic solo version of Conway Twittys "I'd Just Like To Lay You Down" if you pray kindly.
Edvin Holm: bass. 32-year-old advertiser and beer enthusiast from Visby. Playing blues in Ida Andersson Band, formerly in Stereo Generator. Spends most of his spare time thinking of Bajen(Hammarby IF).
<![if !supportLineBreakNewLine]>
<![endif]>
I can hear a lot of old hard rock and some Swedish progg, am I right? Was it better then
It was good before but not better! Above all, 70s rock is the genre that we all share in the band in common, and it does not matter how it sounds, even if we definitely do not go in to somehow make retro.
Tunga Moln(Heavy Clouds), are you satisfied with the name? ! If the best band name had not been taken, if you had chosen name, which would you have chosen? I mean which is the best band name?
- Very satisfied, it suits how we sound. Had it not been busy we could have thought of the name Led Zeppelin.
What's the best thing about playing live?
-The answers from the audience, you can not get it in any other way.
Where is the best to play, where is the worst?
-Is there any bad place to play? It would be an empty room in that case.

<![if !supportLineBreakNewLine]>
<![endif]>
How is it to play this kind of music in Sweden today ??
-Overly funny. Even though there is nothing that is noticed in radio or TV (yet!), It really feels like something is going on in the Swedish underground rockscene today, new good bands are showing up all the time.
How would you describe your music in three words ??
-Friendly, dark, good ..?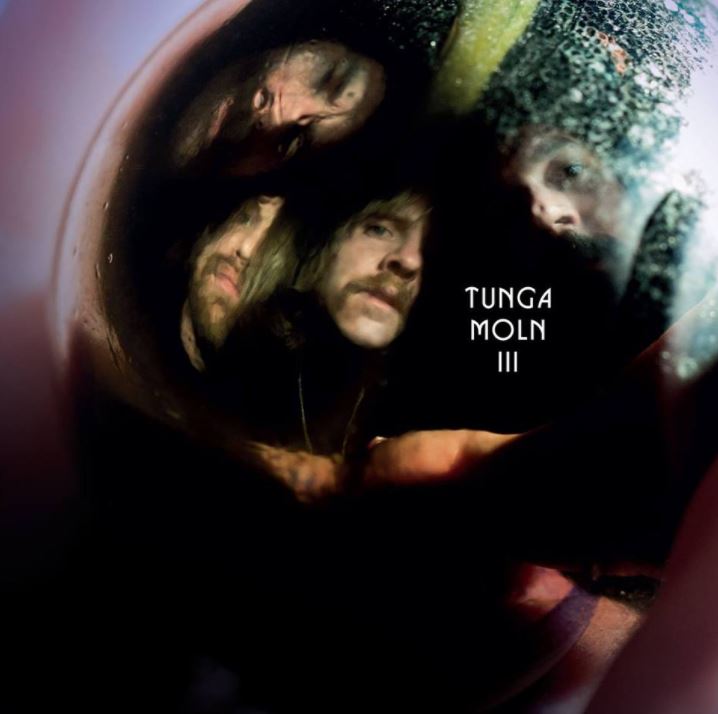 What does punk mean to you, is it just a word or is it a lifestyle? I know you're not playing punk (but I'm grewed up with 70s hard rock and then punk)
-If you think of punk like any music style, it's definitely a way of life. You must have it inside you otherwise it will be just a pancake. None of us would directly classify us as just punkers should be added.
How do you look at downloading, mp3 and the like?
-A fast way to spread and get music. As long as you think of supporting the band, buy a record or t-shirt or whatever, if you think something is good.
Are there any good bands in Sweden today? In your home town?
-For Luleå, it's pretty thin, at least when it comes to guitar-based music. There is a band called Painted Sky which is really good, but we're definitely alone in our genre
Have you played something outside Sweden?
-No not so far.
Other good bands from abroad?
-This list can get so badly long so I think it will be easiest for everyone to just ignore it. But the one who says that no good music is released today has not listened properly.
Your lyricss, what are you influenced of? Never in any other language other than Swedish? You have some odd song titles?
-Live, death, love, poetry. One and the same song rarely deals with one thing, there is no timeline, but rather it becomes a kind of dream sequence.
With Tunga Moln we have chosen to only sing in Swedish. Because why not? There is something completely different to writing in your native language, you can not hide behind a lot of clichees. As far as the song titles are concerned, we just try to figure out what sounds nice and cluttered with the text, we never thought they would be odd.

Is there anything you will never write about?
-You should say never, but lonely nonsense texts are we trying to avoid actively.
Politics and music, does it always belong? Which is the most political song if you have any?
-Njae. In most cases, music and politics work best separately. But who knows, whatever we are, we get something for us and become super political so we will not say too much. But so far there is a glimpse between the political songs.
Best political band / artist?
-Rage Against The Machine. There is no band which combined politics with the almost impossible combination rap / metal like RATM.
Do you think music can change someone's life, then I mean lyrics etc?
-You know, music can make the whole difference. There are few things that are as good for the soul as well as just the right text line at just the right moment. The power of music is great.
Your cover is really nice on your CD, who has done it. Is it important to have a cover that people can understand what kind of music you play? Which is your favorite cover all the time? ...
-It's Olivia Munck, Fedja's girlfriend, which have photographed. The cover has been a hot discussion earlier, but this time we agreed quite directly.
Nirvanas In Utero, much of what Keef Marcus designed for, among others, Vertigo in the early 70's (Sabbath, Zior, Affinity, Indian Summer, etc.). Certainly any Hawkwind record too. It is impossible to choose.
Is it important to get out physical discs? Vinyl or CD or both and? Is there any good recordstores in your vicinity?
-It is very important, it's extremely big difference to listen to a digital or vinyl record. It may be snobbery but it does not feel like it's "really" if you do not release the disc in any physical format. However, CD is hardly profitable to release now.
Please tell me something really fun that happened during your career on stage or behind stage etc?
-Not superfun but a little unexpected. One evening when we recorded Tunga moln II, we happened to end up on an Uzbek birthday party at Slite hostel, with accompanying cake, booze, "Macarena" on stereo and so on. The next day it was badly close that we did not go to the booked and prepaid studio. Occasionally, it was not very fun at all.

How does your audience looking like? ? Do you miss any kind of people?
-Great mixed, ranging from kids to real old foxes. More girls had not hurt!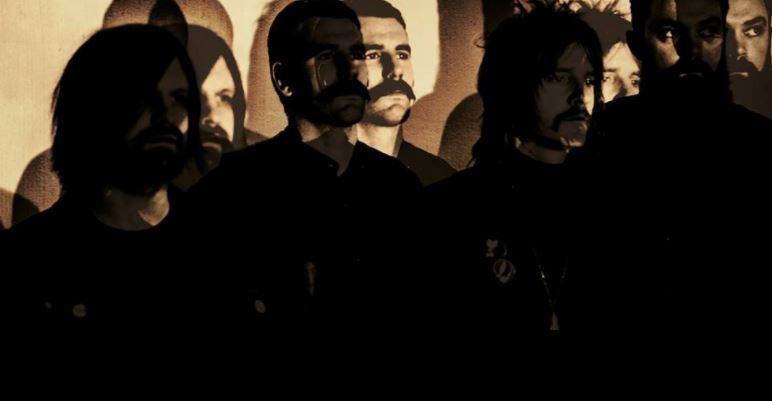 Please rank five favorite discs?
-Johns top 5:
1 Smashing Pumpkins - Mellon Collie and the Infinite Sadness. The best record ever released, it's just that. A 28-track double-stack that has just everything.
2 Manic Street Preachers - The Holy Bible. An uncomfortable, dirty and broken album both in terms of texts and music.
3 Blind Melon - Soup. A record I accidentally bought sometime around 1996, a friend tricked me that it sounded like "a crossing of Soundgarden and Metallica". When kazoon in "Skinned" started, I could say that I had become groundbreaked. However, it would prove to be a lifelong love, Soup is a record that became very important in my continued musical explorations.
4 Thin Lizzy - Thunder & Lightning. I love Thin Lizzy. LOVE. Do we talk best record it is between this and Renegade, but Thunder & Lightning wins thanks to "Heart Attack", Lizzy's best song.
5 Marilyn Manson - Mechanical Animals. Today, it's almost a bit embarrassing to say that you like Marilyn Manson, but this is one of the best records of the 90's, I thought that was 1998, and I think so.
Is it boring with interviews ??
-Now, we've done so many interviews so we have not been tired.

If you could choose five bands from history, dead and alive to have a concert with your band, what are the dreambands then?
-You almost have to choose the deadl. Then there will be Nirvana, Thin Lizzy, Blind Melon, Grateful Dead and Elliott Smith. Unclear what order we would play in ..
Is music a great way to get frustration and become a better person? Are you angrier today than you were when you were young?
- Certainly, few things are as therapeutic as pulling just the right song at just the right time, whether it's The Great Southern Trendkill or Total Eclipse Of The Heart.
What is the strangest question you received in an interview?
-Can not actually can come up with anyone, bring it on!

<![if !supportLineBreakNewLine]>
<![endif]>
Which is the question you never get, ask it and answer it?
-Oh .. see answer above!
Future plans for the band?
-Release the record and out and playa. And then on to the next one.
For yourself?
-My future plans are basically trying to be as happy as possible."
Words of wisdom?
-...Nah sorry. I'm not so wise yet.
Something to add?
-No really not, thank you for the interview!

<![if !supportLineBreakNewLine]>
<![endif]>