Dee Dee is doing the vocals and guitar in Topnovil and thatīs a really good band from Autsralia which I really like a lot. I hope everyone take the chance to listen to them. This interview took its place in November 2014.
Please tell me a little bit history about the group?
-Topnovil started back in 1997 when we were in high school. There has been several line up changes since then and we have released 5x EPís, 1x 7Inch record and 2x Full length albums. Weíve been lucky enough to tour with some of our favourite bands as well as discover some great new music.
Please tell me a little about every member in the group right now, age, family, -work, interests and something bad about everyone?
We are just 4 average Aussie blokes aged between 25 and 35. We all have normal day jobs (Hospital, cinema, steel works, callcenter) and love to play punk rock shows. Were all friends and our familes often get together with friends for BBQís. Lucko and I both have 2 kids each. We spend a lot of time on the road together so we have discovered all the irritating things about each other- no need to go into that though!
Topnovil, itīs an odd name, who came up with that, and are you satisfied with it??
-We wanted something that was a bit odd and something that had not been used before, itís just a word we made up when we were in high school and weíve stuck with it. The best thing about a made up word is that no other band has it which makes it easy for people to find us online.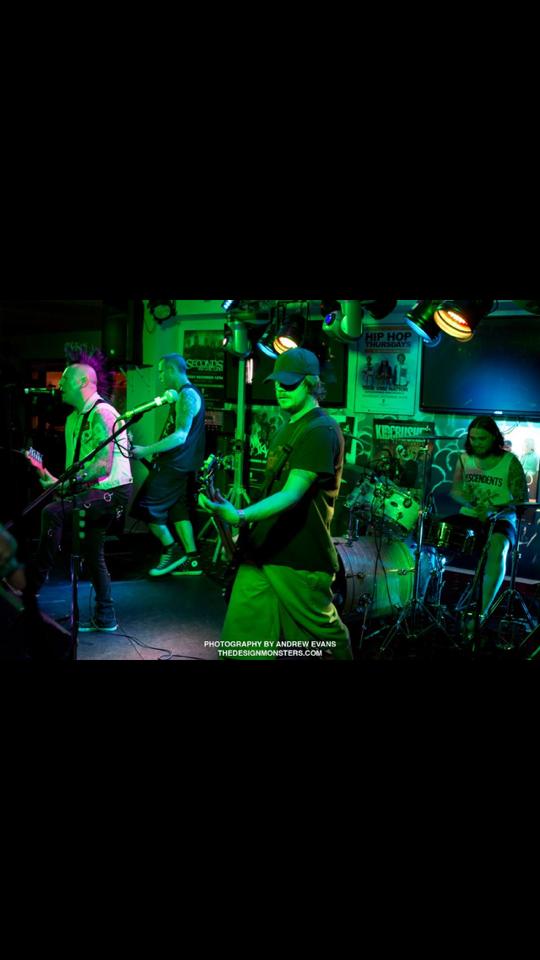 I think you sound like a mix of Rancid and UK SUBS, how about that???
-Thatís a huge compliment, they are 2 awesome bands! Itís always interesting to see what different bands we get compared to as we have a broad range of influences. Rancid is one that seems to pop up a bit.
Whatīs the best thing with playing live?
-Its always great to take your songs out on the road, there is nothing like hearing a crowd sing your songs back to you as you play. We always put 100% into a show, its the best part about playing in a band and is always fun.
And where is best to play?
-In Australia we find pubs to be the best places to play, the pub scene here is supportive and is what live music is all about in Australia. Backyard parties are always a blast to play too. Weíre really looking forward to playing in Europe though Ė thereís some great shows lined up and were excited to play to a new crowd.
How is it to play this sort of music in Australia? Is the scene big?
-The punk scene in Australia is really strong and even though it is spread out over quite a big distance everyone is really close, its like an extended family. We always have a mates couch to sleep on when weíre on the road and our houses are always open to touring bands Ė its just the way the scene is over here.
How would you describe your music in three words?
-Energetic punk rock
What does punk mean to you, is it only a word or is it a lifestyle?
-Iíve been in and around the punk scene since I was a kid so it has been a big part of my life and shaped who I am. For me its about just being yourself and standing up for what you believe. It is a lifestyle Ė itís family, its loyalty, its music, its having your mates backs and knowing theyíve got yours.
How do you see on downloading, mp3 and that stuff?
-Thatís a tough one. I think its great for finding new bands and getting your music out there to more people and to connect with people that otherwise wouldnít have heard it but it shouldnít take away from live shows. Live music needs to be supported and needs to continue to be a part of every music scene. A lot of bands run at a loss financially so I always try to support bands by going to shows and buying their merch.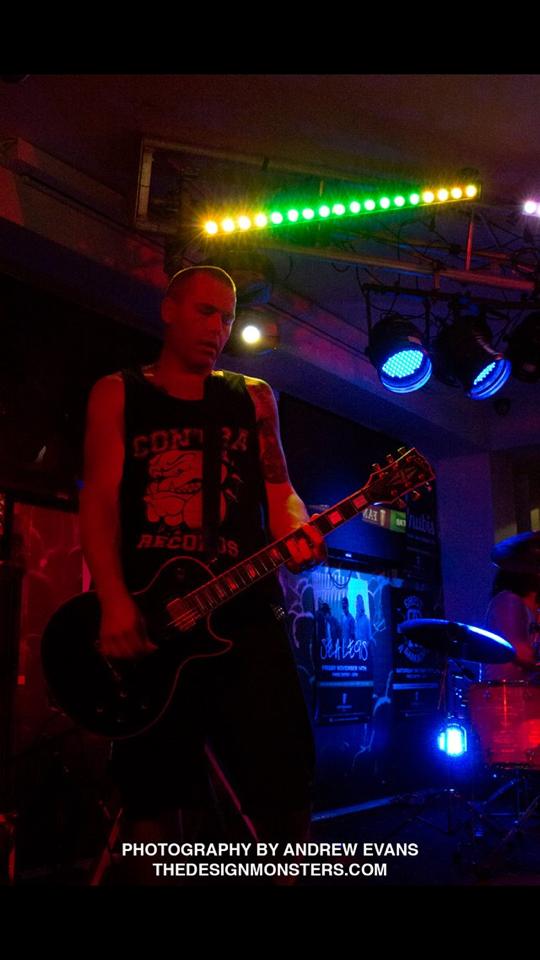 How is it to live in Australia now? Politically?
-Australia is generally a pretty laid back country and it is a great place to live. The government that is in now isnít well liked and thereís a lot going on politically that Iím not proud of. The government in power are getting the rich richer and theyíre cutting funds to education, health and welfare to do it. Thereís a strong stirring in the people and thereís been a lot of protests and fighting back thatís been building which is good to see.
Is there any good bands from Australia now? How is it in your hometown? What about the old band Vicious Circle?
-There are some really good bands around in each state of Australia. In our home town of Wollongong we have a great punk scene some of the bands are Rukus, Rude Rahlis, Under The Influence, Cult Killers, Dead Rats. Vicious Circle are still going strong we have played a few shows with them over the years, they played a bike and tattoo show in my home town last week.
What do you know about Sweden?
-Not a lot really Ė its famous for Vikings, ABBA, massages and smoking hot women.
Have you heard any good bands from Sweden?
-I donít really know a lot of bands from Sweden. Ones that have toured here that Iíve seen and liked are 59 Times the Pain and No Fun at All
Your lyrics, who does them and what influences you?
-All of our Lyrics are written by me. I am influenced by a lot of different things Ėmy own life, people I know, things I see on the news or read in the paper. Most of our songs are either a social commentary or based on a true story.
Is there any subject that you never will write anything about?
-I donít think there is any subject that I wouldnít write about. I would never write anything that didnít reflect my own views but no subjects are off limits.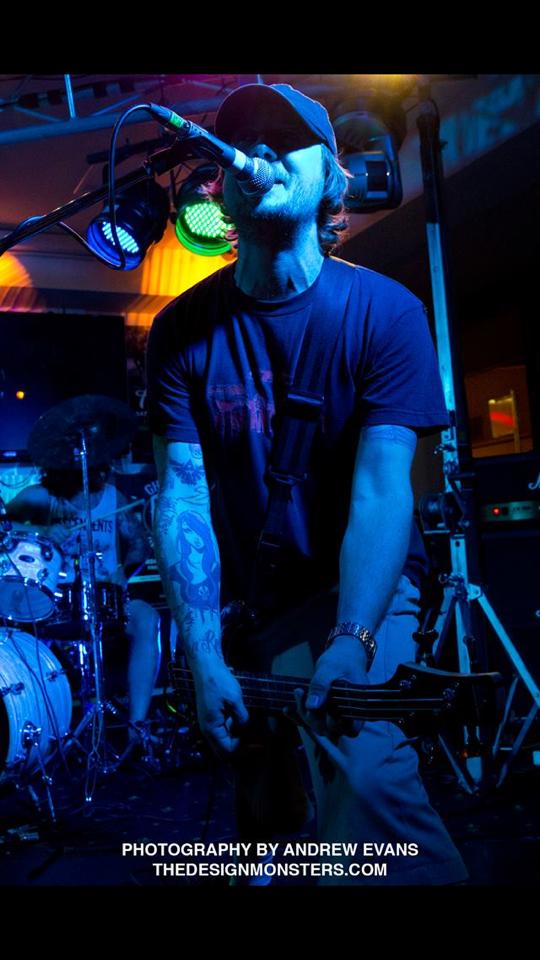 Politic and music, does it goes hand in hand?
-Not necessarily hand in hand but it definitely has its place. Music is a great way to voice your opinion and for people to have their say. Itís a tool to reach out to people and if thatís used to get a political message across or raise awareness thatís a good thing.
Best political band/artist?
-Thatís a hard one. Thereís some political songs that even though the band might be from another country the theme is universal and people all over the world can relate but thereís some that are issues specific to a certain place. Dead Kennedys are great but my favourite political band would have to be H block 101, from Australia.
Do you think that music(lyrics and so on) can change anyones life, I mean people who listens to music?
-Absolutely, weíve even got a song about it (Stereo)! Iíve had people tell me that music has saved their lives at a time when suicide seemed like an option and I myself turn to music when times are rough. Everyone has songs they can relate to and having that connection can really make a difference for people.
If I look at the picture on Same old story it looks you have four different styles in clothing style, punk, skinhead, hc-guy and and a popguy? Is thatīs why you sound like you do?
-Two of the boys in that picture are no longer in the band but yes, I think our sound comes from our different musical influences. We have a broad range of bands we each listen to from old school punk, ska, skater punk, rock n roll, hardcore, metal etc and I think this shows in our song writing. I guess probably in turn it probably comes across in the way we dress.
No record label? Is it better to give out the records yourself? Is it important to release them as a physical CD/LP?
-We have always been a DIY band and put out our own records and sold them at shows and through record stores. Having Contra Records back our new album has been great for us and has got our music to places we would not of reached before. I think there is nothing better than getting a physical CD/LP with pictures, lyrics etc of a band you like but at the end of the day itís the music that is important so I can see how downloads are a good way to get your music out. I think itís important to have a physical CD/LP too for people that want it.
Please tell me a funny thing which have happened during your career and under some gig?
-We have 18 years of touring under our belt so thereís a lot stories to tell! Weíve been chased out of hotels, had the riot squad turn up after a show, Iíve busted my nose open with my own guitar on stage, weíve had people from the crowd get on stage nude and broken bones in the pit. Whenever were on tour were always laughing and having a good time.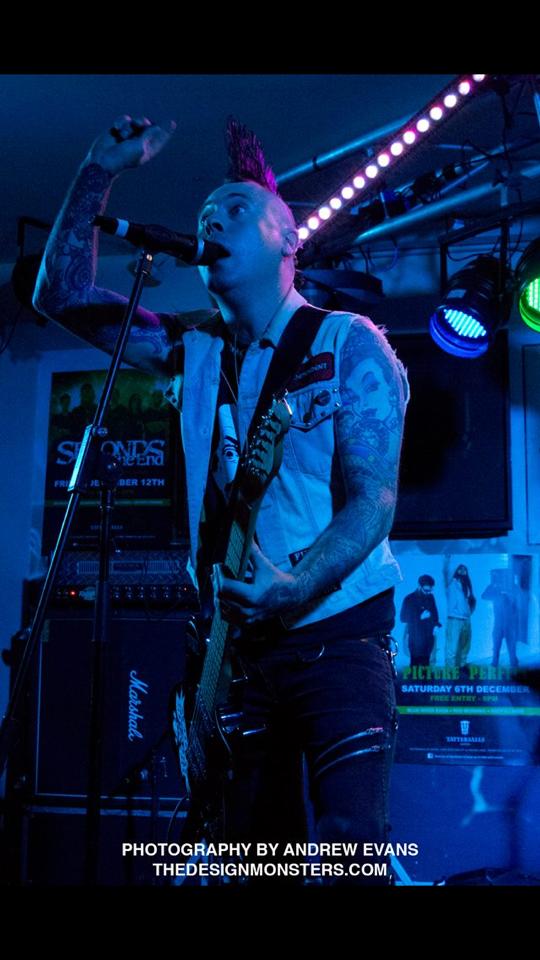 How does your audience look like? Which people do you miss on your concerts?
-Our audience is pretty diverse. Weíve been around for awhile so thereís a lot of older punks that have stuck around as well as the new fans weíve picked up along the way. In Australia thereís not a lot of all ages venues around anymore so the audience we miss is probably the younger kids.
Please rank your five favourite records, five favourite concerts and five most important things in life?
-Records -
Bouncing Souls- How i spent my summer vacation
Rancid- And out come the wolves
Social Distortion Ė Social Distortion
Rose Tattoo- Nice boys donít play rock n roll
AC/DC- Highway to hell
Concerts -
Rancid/ H Block 101
Dropkick Murphys/ Rose Tattoo
Bouncing Souls/ Frenzal Rhomb
The Business/ Rust
The Casualties
Important things in life
Family, friends and music. As long as I have these three things Iím happy.
Is it boring with interviews? Which is the most stupid question you ever have got??
-I cant really think of anything stupid Iíve been asked. This has been one of the best and in depth lot of questions Iíve had to answer. Thanks for keeping it interesting!
First last and most expensive record bought?
-First - AC/DC- Highway to hell
Last - Rancid- Honour is all we know.
Most Expensive Ė I have no idea, i donít have any crazy expensive limited edition stuff.
Futureplans for the band?
-We are in the process of booking a tour through Europe in March 2015. We are heading back to the recording studio in November to record our next 7Ē. And just keep playing shows and writing new music.
For yourself?
-Keep playing music, spending time with my kids and family.
Wisdom word?
-Roll with the punches, never give up.