Rick Titrö and the Kärleskminsiteriet(Ministry of Love) are a group I've only heard on Ursäkta röran. Now Rick has sent his new album and it's a record filled with long lyrics, great lyrics, little stories and it's a type of singer/songwriter that a lot of people should check out. Here's a candid and long interview with Rick. September 2021
Tell me a little bit about yourself? Age, family, band before?
-All rock stars die at the age of 27, so instead of turning 28, I resurrected. Like the absolute cream of all rock stars: Jesus, Paul McCartney and me. So in this other life, I've reached four and a half. Or if you don't believe in that kind of reincarnation, you can also see it as me have an even birthday as you can six months ago. Two raised by five. And by June, I'll have spun as many laps around the Sun as an LP does per minute. I grew up in a family with four children but nowadays I live alone in a small one-family home in Malmö. It's probably impossible as a solo Kärleksministeriet doesn't really exist either, but arises every time I play as a solo artist together with different musicians. The first time it was put together was sometime in high school when the whole school played melody festival. Before that, however, I had been in a few different bands such as the animal rights band Tjangalla Bangalla in middle school and the punk band Förortsbarn (which is sung on the new album) in high school. Afterwards, I have probably mostly participated in more project-like constellations such as the Kal P Dal cover band Slashasarna, the rockers Lantisarna and Spruckna Toner and Gökboet that I travelled country and kingdom with as part of the education at Visskolan in Västervik at Gamleby Folkhögskola. One project I am involved in at the moment is the musician collective Kalaskapellet which does not exist, never existed and never will exist either but cannot help but appear at regular intervals in different forms. With completely different repertoire for each time. For example, we have made pure tribute concerts to Johan Johansson, Eggstone, Kim Larsen and Swedish punk, among others, but also played the original songs of the various members from other projects. To top it all off, we've even played as a hornorchestra. We are currently putting together a large medley of Malmö songs.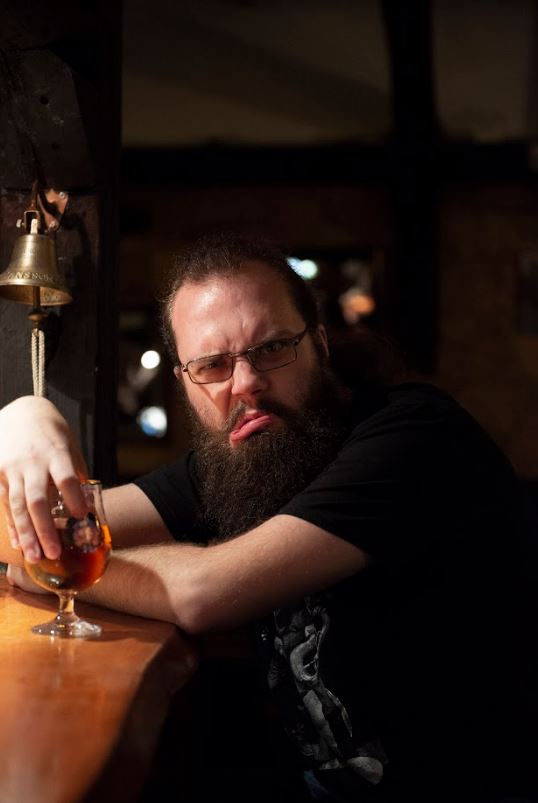 Tell me a little about every member, age, job, family, band before and band on the side?
-Most of the time I play alone, sometimes acoustically, sometimes electrically. On previous recordings, I played most of the instruments myself. But "Laglös" which is released in October was recorded with so many other musicians that it was obvious that it would be published in their name as well. Since Kärleksministeriet is a very loosely cconstellation, you never know who is part of the band, it usually differs from time to time. On the album, Rick Titrö och Kärleksministeriet consist of: *Rick Titrö: vocals, acoustic guitar, harmonica, banjo and percussion (for previous projects, see above) *Mats Bengtsson: piano, electric organ and accordion (Wilmer X, Jakob Hellman, Magnus Johansson, Llongo, Dr Yogami, Amazonas, EMI studio mafia, etc.) *Bernhard Steiner: violin (Under Tiden, Kalaskapellet, etc.) *Niklas Almqvist: mandolin, banjo and Irish bouzouki (solo artist, The Outriders, mm) *Anders Dahlheim: double bass (Under Tiden, Kalaskapellet, etc.) *Joakim Strandberg Nilsson: drums (Faithful Darkness, In Mourning, mm) *Anette Rosengren: choir (Skav, Snubblar In, Kalaskapellet, etc.) *Emma Silfver: choir (Under Tiden, Grown Up Stories, Kalaskapellet, etc.) *Anna-Mia Barwe: duet song on "Hollywood" (solo artist, Jazz po Skånska, Gyssla, etc.) *Ludvig Samuelsson: clarinet on "Jag tror jag vilar mig i soffan ett slag" (Ludvig Samuelsson Trio, Hanutten, Karlssons Kluster, Lasse Mørck Quartet, mm) *Jimmy Bussenius: trampoline on " Eufaniens hymn och nationalsång" (Skurklandet, Kall Brand, Eldorado, mm) Already for the release party on Thursday 14 October at Medley in Malmö, Kärleksministeriet will have had time to make a number of member changes and some that have been added are: *Johannes Antreski: piano, electric organ and accordion (solo artist, Månskenskvartetten, Sex Drugs &Visor, Kalaskapellet, etc.) *Johan Fumo Hallberg: piano, electric organ and accordion (Malmö Kulturskola, etc.) *Peter Mattsson: mandolin, banjo and bouzouki (Apa State Mental, Long Chaneys, Broster Brös, Kalaskapellet, etc.)
I can hear a lot of singer/songwriter music? Even older singer/songwriter.... Was it better before?
-It wasn't better before, but it's going to get better in the future. As after the Spanish flu, I believe that the happy twenties are waiting on the other side of the pandemic. Last time it consisted of social reform, democratisation and jazz. It started with women's suffrage and ended in a bloody military massacre that led to the Social Democrats starting to completely disappoint the labour movement, but that was also what led Sweden to stop being a military dictatorship. I wonder what's going on this time. Jazz, I don't think, will come back, but at least what jazz filled for function last time. Go dancing. To look people in the eye again. Rock'n'roll simply!
Rick Titrö och Kärleksministeriet, are you happy with the name? Favorite band name otherwise?
-Well, the stage name Rick Titrö is a bad pun that I made up at some point in high school when I was young and phrase radical. Actually, my name is something else, but it's nice not to be as easy to catch when I'm teasing Nazis. But it's a bit like most things you've done when you were 15, not something you can fully stand for today but an important part of the one you've evolved into. However, I feel like the name lives its own little life and I'm almost proud when people pronounce it in different ways than I do. However, I think the name of the band's name, Kärleksministeriet(The Ministry of Love) is a little better. However, I called the very first edition Rick Titrö & Dom Andra, but after I found out about the existence of the Klippan pop band Johnny & Dom Andra, I felt compelled to come up with something new. In that vein, I had just read "1984" by George Orwell, where the Ministry of Love is one of the most unpleasant decision-making bodies working under the motto "War is peace." However, when it was time to release the first single for the album, I found out that there was another band that also called itself Kärleksministeriet. I may have been way ahead of them, but they have been more active. Good shit is too and I didn't want to force them to call themselves Tjärleksministeriet (compare it to the name dispute between Perstorps-Noise and Gustavsbergs-Noice). Of all the band names I've ever heard, Instrumentalsjukhuset is probably the very best. A pun that is not only plump but both sad and socially commentary at the same time. There were some high school friends who called themselves that during a single gig in the auditorium when they performed an instrumental bob hund song. Talk about wasting good band names. It's just like a youth buddy who has the best drummer name in the world Dragan Vuckovic and then he´s the fucking guitarist. It almost feels like a mockery of Werner Modiggård who had to make up Raga de Gosh of himself.
What's the best thing about playing live? Have you started playing live after COVID yet?
-To come out and communicate with people who listen to what you have to say, and at best even like it. And I need to go on tour at regular intervals to work as a human being, to get perspective on things and exhale. Well, I've had a lot of gigs during the pandemic. Although I have had to postpone my album release until now when things are starting to settle down, with gigs it has been going for periods although it has not come up nearly as much as it can in other years. The first pandemic months March-July 2020, everything I had planned was cancelled but then it got started again until the restrictions hardened properly in mid-October 2020 but since they eased in June it has become reasonably tight again. At times there's been one gig a week. Plus, I usually hang out on the open stage at Mässingshornet in Malmö.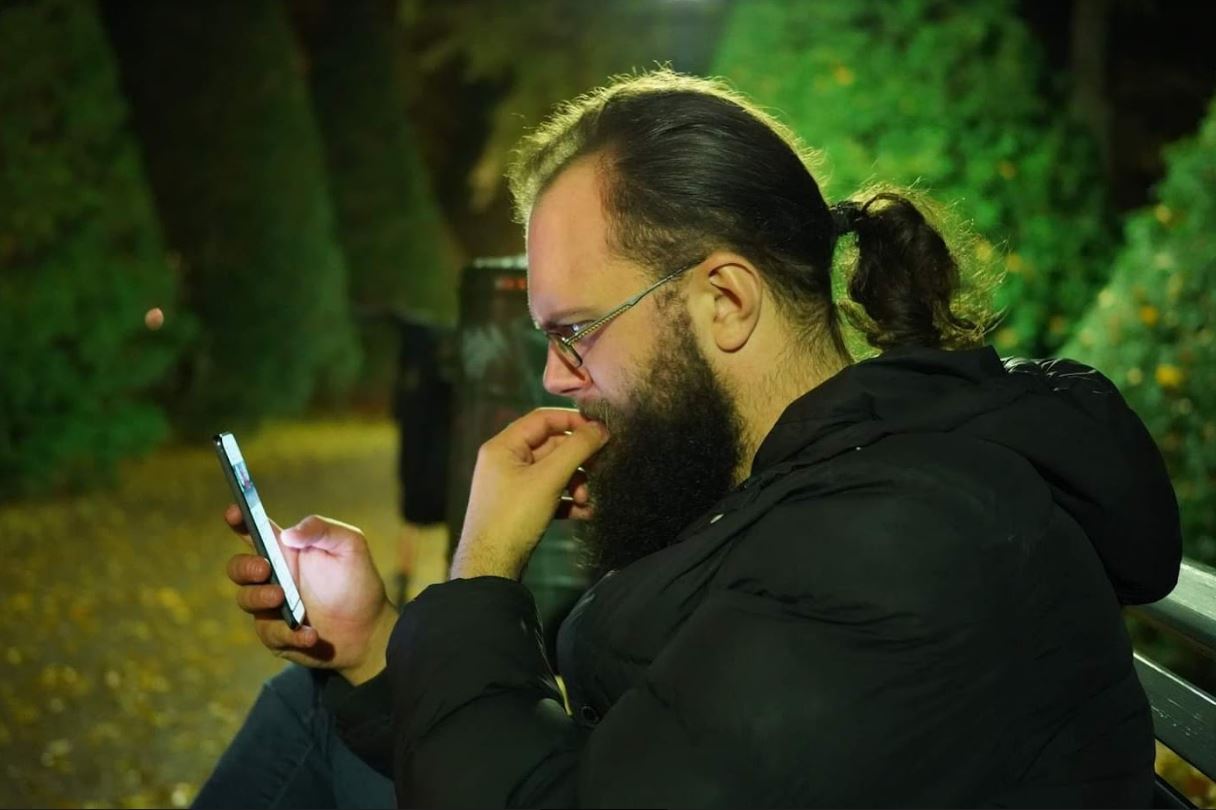 Where's the best to play, where's the worst?
-Regular restaurant gigs can be pretty difficult. Where you mostly become a background pain to the drunkenness and where people expect you to only play songs that they can too much. At the same time, it is those gigs that usually finance the fun parts of the tours. The most fun I think are probably small festivals where you will have time to get acquainted with every visitor before the festival is over and at the same time experience a whole bunch of other artists and bands. Such as Kortedala Visfestival, Skåpet bjuder upp till dans, Hugo Fjäderben, Fröidhafestivalen, Säljerydfestivalen, etc. But there are so many other places that are driven more by vision, ideals and heart than by economic viability, they are always the best!
What is it like to play this kind of music in Sweden today?
-Both singer/songwriter and punk kind of fly under the radar in the public consciousness, but it's usually easy to get gigs for me anyway, it doesn't take a lot of equipment when you're playing alone, and it doesn't take a special budget when there aren't that many salaries to cover. In addition, I feel that both the sing-and-punk scene has very flat structures there if not all so at least half know everyone, in a completely different way than other scenes. I think the singer/songwriter scene has a lot to thank the schools (at the Nordic FolkHögskolan in Kungälv and the now sleepy Visskolan in Västervik at Gamleby Folkhögskola) for, an excellent way to connect with people is to live with them. But I also believe that the more you go around alone, the more you want to get to know the other artists, organizers and the audience. And punk has always aimed to flatten structures, to be a middle finger to the establishment and to welcome those who have never been able to fit anywhere else.
How would you describe your music in three words?
-Vispunk in Skånedialect
I understand you're from punk. What does punk mean to you, is it just a word or is it a lifestyle?
-I think I'd like to define punk as an attitude and an attitude. DIY and the shit-in-the-establishment-for-establishment-have-always-shit-in-us. I get a little annoyed when people think punk is an audio image, a music genre. Of course it's easy to be inspired by your friends, but that's not where it is. What is it that connects, for example, Tuk Tuk Rally, Patti Smith, Torsson, Dia Psalma and Skitslickers? At least it's neither the musical nor the literary expression, but what you want with it all. Punk as a concept was well created as a continuation of the prog when it was instead taken over by the politruks who thought that social realism was bourgeois, that if you did not quote Lenin or Marx in every song, you were counter-revolutionary and that you absolutely were not allowed to dress these lyrics in rockclothes because that the rock have it´s roots in USA and therefor was enemies music. But as e phenomenon, it's so much older than that. Even Lasse Lucidor and Carl-Michael Bellman (in addition to the pure commissioning works he got from the job) were punk. I'm punk too, but I've never been a punk.
How do you see on download, mp3, Spotify and the like? Does it benefit smaller bands? -Personally, I'm so bad at listening digitally. At home, I listen to vinyl, in town I listen to CDs. But I am. Every day I work as a substitute teacher at school and I can clearly see that today's youth have so much greater and broader cultural capital than my generation had that basically just had an eye on what happened to be played on the radio at the moment. What bothers me about such things is that Daniel Ek and the others at the top of Spotify are all in the top five of the international income top, while they only hand out two öre per listen to share for the creators of the music. Then I would rather support the artists and the local record stores in buying records for a few thousand krona a month than paying under a hundred krona to expand Daniel Ek's billions.
How do you think it's like to live in Sweden today, politically?
-Visionless, you could say if you want to make it easy for yourself. Since the Saltsjöbad Agreement of 1938, the Social Democrats have been promoting themselves further and further away from the labour movement and stopped taking their own policies, in recent years they have mostly pursued the policy of the Stureplan Centre. I had hoped that the Center Party would have been forced back into social liberalism when they formed a government with S and MP, but it was too optimistic, instead they have managed to introduce more neoliberalism than the Alliance ever got through. In the name of keeping fascism away, when in fact I believe that this is precisely what creates a breeding ground for it. That and the tendency for people to care more about vocabulary than they want to be told. Some people call it PK, I'd rather call it clickbait mentality. To read the headlines but not the articles. Since JÖKen was demolished last summer, however, it feels like people have started talking ideology again. And, as usual, there is hope for young people who are generally aware of racism and the gender power system and who have even been on a school strike a great deal for the environment. I simply put my hopes in the happy twenties. Just like after the Spanish flu. Social reform, democratisation and jazz!
Are there any good bands in Sweden today? In your hometown?
- Oh, any number. Both bands and solo artists. And if I had allowed myself, I could have done it all day, but you have other issues as well so I try to limit it a little bit. Some favorites from my hometown Malmö are Skav, Babian, Hanutten, Apolonia, Under Tiden, Parker Lewis, Snubblar In, Jakob Sundberg, Johannes Antreski, Sista Bossen, Nova Blast, Local Loco & the Idiots (just quit), Dalaplan, Dödskällan, Vet Hut, Vånna Inget, Ida S Vollmer & Svarta Fåret, Palle Bull & Förlorarna, Caballo Con Leche, Slöa Knivar, Knægt, Svart Städhjälp, Skenet Bedrar, Åsa Bällsten, Björns Vänner, etc., etc. Some favorites around the country are är Loke Nyberg, Lastkaj 14, Elona Planman, Det Är Kärlek, Euskefeurat, Ronny Eriksson, Lilla Krogen Band, Roger Karlsson, Simon Swahnström, Odengatan 1B, Johan Airijoki, Matilda Magnusson, Torbjörnius Arro Förberger, Tigerbukten, Mohlavyr, Planet Trash, Ossler, David Ritschard (and Spinning Jennies), Lillebror (just quit), Björnarna, Hyrda Knektar, Mange Hellberg, Katten Skogmans Orkester, Nippe Svensk, Philip Fritz, Mika Olavi and another whole bunch.
Do you play anything outside Sweden?
-I really just want to play for people who understand my lyrics. But I just count Scandinavian as one language, a little different dialects. So little on and off I have also played in Denmark, Norway, Åland and Finland.
Other good bands from abroad?
-Magtens Korridorer, Anti-Lam Front, Mordhundarna, Bob Malmström, Oslo Ess, Laarhöne, Astmatisk Gapskratt, Gasolin', Elvis Costello, Billy Bragg, Kinks, Drive-By Truckers, Bad Religion, Little Steven, Stiff Little Fingers, David Rovics, Anne Feeney, Savage Rose, Cim Dahlle, Jam, Southside Johnny, etc.
Your yrics, what are you influenced by? Not very political?
-I think they can be. If not all of them, at least a significant proportion. However, I do not like placard texts, they get so flat. And it's easy to just preach to the already saved. I clearly prefer reasoning to slogans. On the new album "Laglös" I sing about toxic masculinity, Malmö's working history, work criticism, exclusion and about killing the line of work. But also pure upbringing stories, songs about mental illness and even a scientific lyric. The record I'm writing at the moment is going to be some kind of musical, or theme album or whatever you're going to call it. About growing up, with all that it entails. Pure upbringing, but also about the dangers of adulthood, such as forgetting your dreams, alienation, burnout and dedicating your life to earning added value for directors.
Is there anything you'll never write about? Or is there nothing sacred?
- Things I find uninteresting. And texts that run counter to my own values, except in ironic texts where that is precisely the point.
Politics and music, is it always connected? Or shouldn't you mix these?
-I think if people listen to you for once, it's good if you have something to say. Which substances really matter less, but without substance, I think it is mostly a waste of attention.
Do you think music can change someone's life, I mean lyrics etc? Do you have an example of that?
-Of course I do. There are so many examples of how lyrics have given new perspectives on things and taken people out of their depressions. How they've made people dare to follow their dreams. I can also say, for my part, that it was the Nationalteatern (and the production of "Hair" with Teatern.nu) that made me socially aware and politically interested once. I just think it works like any other conversation. You listen, you take in, and one way or another you develop as a human being. Which, in turn, can also change the whole of society. Ordinary butterfly effect. Or dialectics. Or history materialism. Or whatever you want to call it.
Your cover is really cool on your LP/CD, who did it. Is it important to have a cover that you understand what kind of music you are playing? What's your favorite cover all the time?
-I'm so grateful. I went down to Gdansk in Poland a while ago to visit my friend Johan Lindén who lived there at the time to study to be a doctor. I got to know him when I went to Visskolan in Västervik and he studied photography, both at Gamleby Folkhögskola. He had also taken most of the pictures for my previous album " Serenader längs Ensamhetens Boulevard " and while I was in Gdansk I was eager to take a few more pictures. Even then, I knew that the record would be called "Laglös", which made me associate with homelessness, alienation and a romance about not being really part of society and its norms in one way or another. I walked the streets of Gdansk all the way around, playing nomadic and rootless street musician. I've never really understood genre divisions so I don't think it's very important that it appears on the cover what kind of sound image it is. On the other hand, you can see what you want to say with it all. That even the visual alludes to the title or lyrics or something else thematic. That it becomes a whole. One album cover I really think succeeds in that is "Heller fargerik enn kald" that Lene Aas made for the Norwegian punk band Asthmatik Gapskratt. There's so much symbolism on that cover, right down to the level of detail. In the background, a gray crowd that all go in the same direction and in the foreground a little girl in pink clothes walking in the opposite direction kicking at a globe. A lot is open to interpretation, but at least I interpret it as her kicking the globe symbolizing that she is moving the world forward, she who still has visions and dreams and curiosity and has not had time to be destroyed and alienated by the adult world with her wage slavery and her skill complex and uniformity. They could have made it easy by turning the grey crowd into costume squeaks but it adds another aspect that it's just ordinary adults. A very good cover simply. And I've even used it for educational purposes.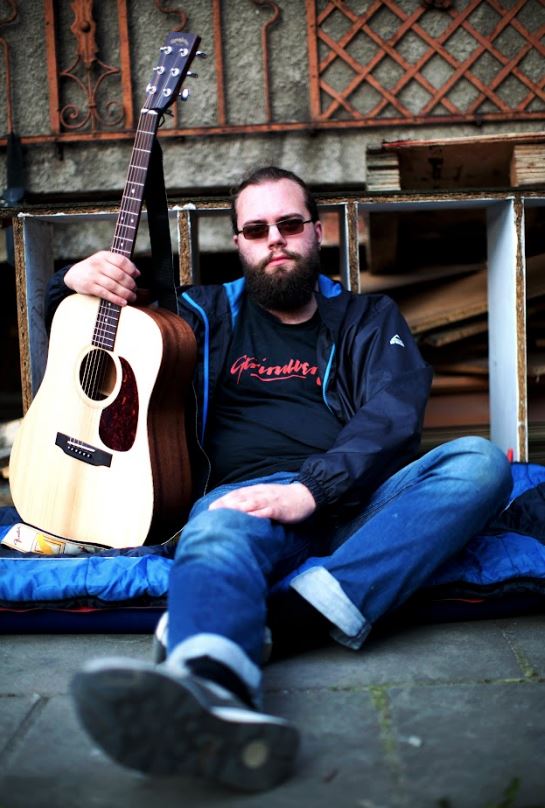 Is it important to get out physical records? You release both on vinyl and CD, why? Is there a good record store around you left?
-I'm so bad at listening digitally. If I don't have that in my record collection, I'm almost going to pass it by. But I am and I am aware that the large majority of people do not work that way. But there is an intrinsic value in physical editions that is completely lost in the digital libraries. Just one of those things like the way they look now, there's so little information that's listed. Nothing about who's playing which instrument on which song. Nothing about which technician recorded, who mixed or who mastered. Very rarely can you follow the lyrics and sometimes there may even be the wrong release year. And the cover itself consists only of a front-page image that is usually very small. There is simply so much of the experience that is lost. I have even gone so far as to fill the cover with both foreword/programme statement and song commentary. Initially, I was supposed to just publish it on vinyl (and digitally). And if not everyone had thought exactly like me that they wanted to release now in the final stages of the pandemic, the printers would not have had as long queue time as they have now. The release party was already booked and I felt I couldn't push the release forward yet again. At first I had intended to print a cassette edition that would be ready until the release, but since the printers had received such a long vinyl queue, they had paused their cassette production. Instead, it became a CD edition. The singles before ("Krogvisa för vit kränkt man", "Hollywood" and "Du behöver nån som värmer dig inatt")) were actually meant to be released only digitally but as the discofile I am, I couldn't help but print 25 hand-numbered exes on CD-R. The proceeds from their sale then went straight to the homeless newspaper Faktum. Malmö is a real record store paradise. There are so many record stores that I haven't even been inside them all. And then I'm still one of the city's most frenetic record collectors. One of my favorites is Rundgång at Möllan, which specializes in alternative genres such as punk, synth, goth, indie and very local acts, they even release records themselves. Another favorite is Skivesset at Nobeltorget, which is the city's largest record store filled with both newly released and used discs. One of the cosiest was the small Seriemagasinet at Lilla Torg which unfortunately just closed down. But a block away is Folk å Rock which is one of the oldest in town and it was really thought that I would have a release party for "Laglös" there when it was supposed to be released in May 2020 but when Urban and Johan who worked there would previously start their own placeMedley (together with Roger and Emma from Knutkalaset and Aage from Rock'n'roll kocken) it was placed there instead.
Please tell us something really funny that has happened during your career on stage or backstage etc?
-One of the cosiest and most intimate festivals I know is Fröidhafestivalen outside Ängelholm. I have played there several times and each time I have excelled in one way or another from something else I have experienced. Once I had to spend the night at Helsingborg Hospital, once a song was written just for the evening, once there was already someone sleeping in my tent when I got there and each time it has been arranged by Jesper Fröidh who admittedly participated in both Paradise Hotel and Big Brother but who is a perfectly ok for dude for it anyway. 2014 was probably the most legendary year in the history of the Fröidha Festival when it all ended with one of the worst storms I have ever experienced. On the night of the afterparty, it began to rain, thunder and blow such strong winds that the restaurant tent, backstage tent and small stage tent collapsed. However, my own tent remained there all night. Neat and stately. Not that it really mattered when those of us who were left (we were probably an eight-person by then) went into a party tent together and to keep each other company. This resulted in a very cozy evening that stood in clear contrast to what was going on outside the tent.
How does your audience look like? What kind of people do you draw? Are you missing any types of people?
-I've played in restaurants, prisons, punk festivals, song festivals, hippie festivals, markets, singer/songwriter clubs, rock clubs, recreation centers, retirement homes, demonstrations, churches, stand-up scenes, record stores, farmhouses, retirement homes, kindergartens, streets and squares and everything in between. Sometimes with a repertoire other than my usual, however, can be added. So it's hard to describe a typical audience. But what everyone has in common is that they focus on the lyrics and what I want to have said with them rather than on the soundscape and genre.
Please rank five favorite records, five favorite concerts? The most embarrassing record in the collection?
Records: 1. Loke Nyberg - 11/11 2. Babian - Fullproppad, listtoppad, livrädd och uppstoppad 3. Tysta Mari - Sverige Casino 4. Roger Karlsson - Gubbjävelvärld 5. Åtta Bier Ti Min Far - E6an söderut
Concerts: 1. Loke Nybergs 40-årskalasfestival, Göteborg, 2017 2. Beat Butchers 30-year, Stockholm, 2014 3. Beat Butchers 35-year, Stockholm, 2019 4. Cirkus Röd – Together with Caj, Malmö, 2009 5. John Lenin & SH!, Stockholm, 2018
I have some records I find boring and uninteresting, but I don't think there's anyone I'm ashamed of. Why would you do that? Then I think it's more fun to list things that I might not be expected to like but that I like anyway. Such as Sven-Ingvars and Wizex during the Danne Stråhed period. But the record I have had by far the hardest to accept that I like is "Höga Kusten" by Tomas Ledin. In addition to hosting the ANC Gala and Artists against the Nazis, All of Sweden, that record is probably the only good thing the man has ever done, but it is made with some of the country's best folk musicians under the direction of Esbjörn Hazelius and Johan Hedin and even lyrics about Ådalen. I guess it's just the singing voice I don't really like about it.
Is interviews boring?
-No, the problem is mostly that I want to develop every reasoning and either there is never room for it or I spread out so much that I fear that the reader/listener will be tired of me. You're going to have to cut the lyrics down until it's manageable, haha.
If you could choose five bands from history, dead and alive to have a concert with your band, which are the dream bands?
-Kal P Dal, Bruce Springsteen, Billy Bragg, Nynningen (with Totta Näslund on vocals) and Kinks (period 1966-1972)
Is music a great way to get frustration out and become a kinder person? Are you angrier today than you were as young punks?
-Music (mainly lyrics) is definitely a good way to articulate my thoughts. Both when I write myself but also by others putting words to thoughts I have not really had time to articulate clearly to myself. To then be on stage and shout out all that stuff I once formulated brings a relief and a freedom that I find difficult to acquire in other ways. If it turns out that the audience actually takes in what they hear, it doesn't make things any worse either. But I wouldn't say that music has made me either kinder or angrier, rather braver, more stable and self-appreciated.
What's the weirdest question you've been asked in an interview? (Except for this one then)
-One of the most common is probably "Why are you playing visor?". What do you really answer to that? The most reasonable thing is to answer either something like "I can't stop doing it" or "What else are you going to do with them?"
Future plans for the band?
-Thursday 14 October we release the album "Laglös" digitally and on CD. It is celebrated with great party at the as yet unopened club Medley in Malmö. With the largest ever edition of Kärleksministeriet, a bunch of guest artists and as if that weren't enough, Knuttet Larsson will start the evening. Then just wait for the vinyl edition to come home from the printer. Otherwise no plans for Kärleksministeriet, but it can happen but probably with a completely different set at that time.
For yourself?
-As soon as the album is out, I will wave goodbye to Kärleksministeriet and go out on the roads on my own. If it's what I want, I'm going to end the release tour, considering the album title "Laglös" with a pure prison tour so I can get the youngster to call me a full-time jailer. I'm also in the process of doing two more albums. As mentioned earlier, the first will be some kind of musical about growing up with all that it entails. That record, unlike "Laglös," will be electric and harder ("punkier" if you like). The second record I have not come as far with but the idea is that it should be more in the Karl Gerhard direction as well as with a more sparse instrumentation. So far, however, I have only had time to write two songs for it: a historical song about Charles the Twelfth, the Gregorian and Julian calendar and everything that happened around February 30, 1712, and the progressively patriotic (concept coined by Billy Bragg) "Everyone should live in Malmö" that I have already recorded an alternative version of as a back side to the single "Hollywood".
Words of wisdom?
-I'm not dead yet. It´s only smell so.
Anything to add?
-For fucks sake, comrades; Now "köttar" we!