This System Kills from Wales is a really good and tough group which I am really like much. The interview took itīs place in October 2014.
Please tell me a little bit history of the group?
-We formed from the ashes of the band Rectify in 2001/2002 , originally as I Oppose Thee to record a track for the Conflict tribute album Barricades and Broken Dreams on Blackfish Records. I (Craig) joined the band shortly after this, which was the start of This System Kills.
Please tell me a little about every member in the group right now, age, family, work, interests and something bad about everyone?
-We all live in and around the South Wales valleys in an old working class mining area. Pig (vocals) lives in a small town called Blaina and works as a cook in a psychiatric hospital. Newt (bass) is from Aberfan and works demolishing power stations all around the country. Steve (drums)lives in Cardiff and is currently working as a delivery driver. Craig (guitar) is from Brynmawr and works in a pub/music venue.
We all enjoy watching bands, drinking beer and are all vegetarians and passionate about animal welfare issues.
This system Kills is a good name? Who came up with that? Which is the best bandname you know?
-Pig came up with the name This System Kills. It stems from a lifetime of growing up under Conservative governments in a deprived working class area and being largely forgotten about by a system only interested in promoting the interests of big business. As for favorite band names, my personal favorite has always been Poison Idea.
Your influences goes way back in time, am I right? I can hear UK SUBS, USHC, Discharge? Am I right
-Yes, definitely true. We've been influenced but a lot of different British and American hardcore and anarchobands, and also the more melodic side of punk. Heavy music with tunes.
Whatīs the best thing with playing live?
-Getting to meet people from all around the country and getting to hear new bands and meet up with old friends.
And where is best to play?
-We love playing the Punx Picnics all around the UK (Birmingham, Bristol, London etc) Also really enjoy playing in Europe.
How is it to play this sort of music in England? Is it hard to get gigs?
-At one time it got difficult to find gigs, although the scene seems to have picked up lately and there are lots of small venues putting on gigs.
How would you describe your music in three words?
-Melodic Hardcore Punk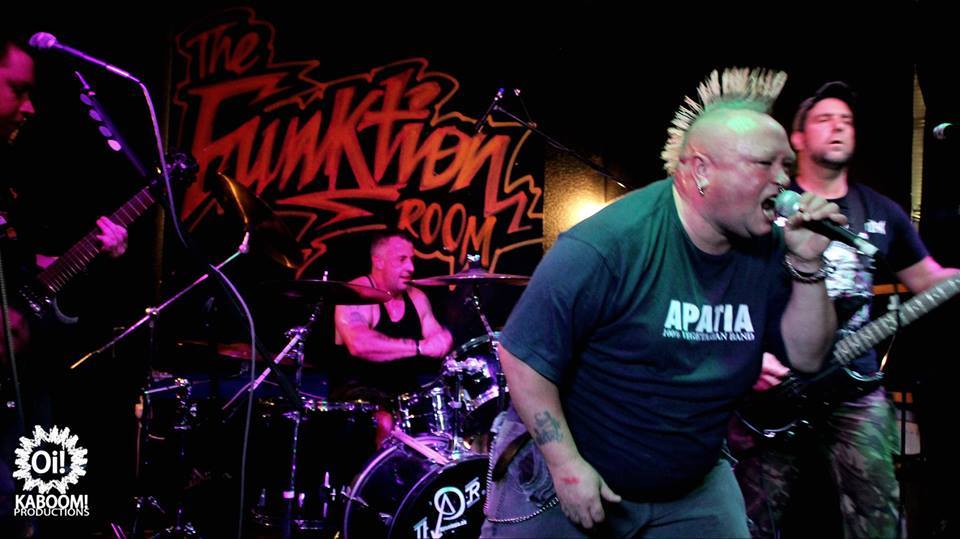 What does punk mean to you, is it only a word or is it a lifestyle?
-It's definitely a lifestyle for all of us. It's been a huge influence on our lives and our attitudes since we were kids.
How do you see on downloading, mp3 and that stuff?
-It's not really an issue for underground punk music.
How is it to live in England now? Politically?
-We actually all live in Wales. Times are difficult at the moment. Unemployment is high and everyone is feeling the strain of yet another Conservative government.
Is there any good bands from England now?
-In England and Wales there are loads of really good bands at the moment. Loads of excellent bands coming through in all styles of punk rock music.
What do you know about Sweden?
-Very little I'm afraid.
Have you heard any good bands from Sweden?
-Driller Killer, Refused, Wolf Brigade.... Are they all Swedish?
Your lyrics, who does them and what influences you?
-Pig is mainly responsible for most of the lyrics and he's been influenced by almost 50 years of living in one of the most deprived areas of the country.
Is there any subject that you never will write anything about?
-No. Anything goes.
Politics and musics, does it goes hand in hand?
-In punk, always has and always will. And always should.
Best political band/artist?
-Don't know about 'best' but Crass, Subhumans, Conflict etc have all been important in bringing music and politics together. Not forgetting the Specials, The Clash and Billy Bragg and Dead Kennedys.
Do you think that music(lyrics and so on) can change anyones life, I mean people who listens to music?
-Definitely. It can bring attention to important issues and can bring people through difficult times and provide inspiration and comfort.
Are you doing any covers live?
-Not at the moment. We have covered Holiday in Cambodia (Dead Kennedys), Psycho KIiller (English Dogs) and even a whole cover set including songs from Killing Joke, Minor Threat, Sham 69, GBH, Cro-Mags and lots of others.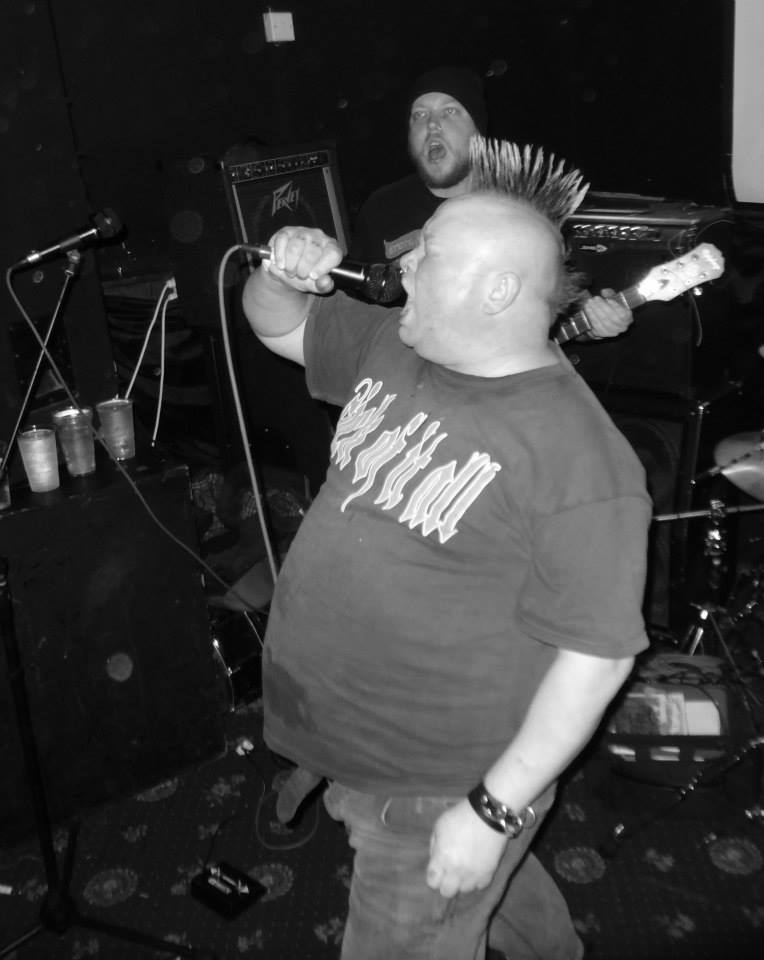 Can you imagine yourself doing a tribute song to a special football team, animal rights or any political party? Or have you already done this?
-Many of our songs are about animal rights and politics, although I can't see us writing anything about any organization in particular.
Please tell me a funny thing which have happened during your career and under some gig?
-There are always crazy drunken antics at gigs. Nothing that I can think of at the moment.
How does your audience look like? Which people do you miss on your concerts? Which is the biggest you have been playing with?
-We've played in front of thousands in France. Our audience ranges from skate punks to crust punks, hardcore fans, metal heads and everything in between.
Please rank your five favorite records, five favorite concerts and five most important things in life?
-I can only speak for myself (Craig) Favourite Records - The Crack/Grin and Bear It - The Ruts Juvenile Product of the Working Class - Swingin Utters Mush - Leatherface Scratch the Surface - Sick of it All Feel the Darkness - Poison Idea
Is it boring with interviews? Which is the most stupid question you ever have got??
-Not done many interviews and people from fanzines tend to ask relevant questions.
Do you understand that reviewers always compare bands to other bands? Is that disturbing when you try to do something own?
-It's always been the case and we are influenced by other bands, so as long as they don't think you're a carbon copy it's ok to compare bands. It's a good way of giving someone who's never heard you an idea of what you sound like.
Futureplans for the band?
-Plenty of gigs, touring Europe and getting back in the studio.
For yourself?
-Haven't got a clue.
Wisdomword?
-Don't eat yellow snow!
Something to add?
-Thank you very much and hopefully we'll see you soon on our travels.