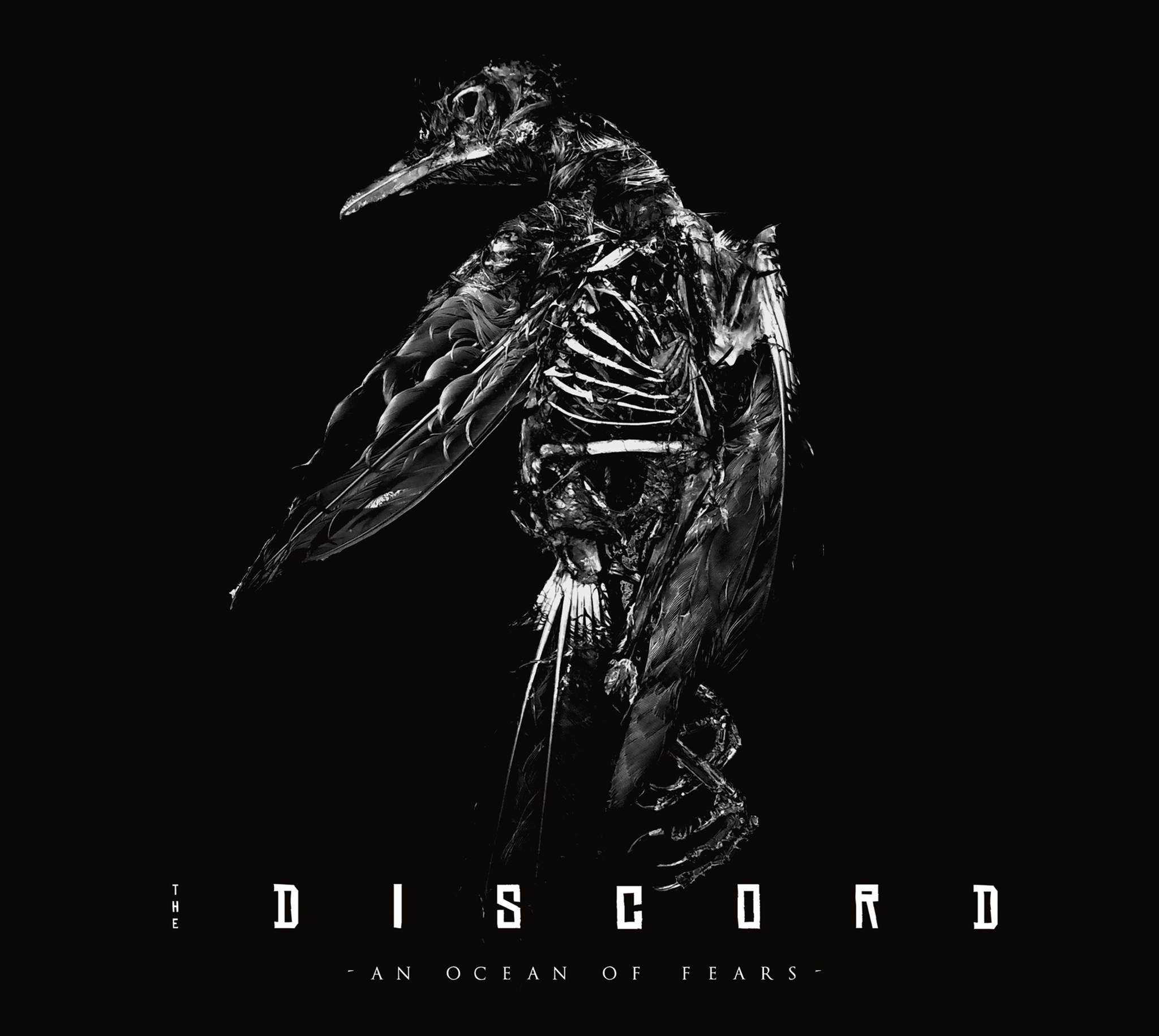 The Discord is a really good and hard band from France. It took a while for the interview to come but here it is, Enjoy,,,and listen to their music of course, May-2023
Please tell me a little about every member and the history of the band? Age, work, bands before?
- We are 3 Musicians, we're between 35 and 41 years old, Nico drums / motorhome technician, Pierrick guitarist / optician, and me HP singer - bass player / refrigeration, air conditioning manager and graphist illustrator. We all have a lot of bands before THE DISCORD. They were called FAT DEAD SHIT, HOMESTELL, THE BRUTAL DECEIVER, WITH ANOTHER SKIN, DUNSTA, etc...
Your music is a style which came foreward many years ago, I think you have traces both hardcore and metal, what do you call your music…is it metalcore?
- It's always hard to categorize your own music... Just say, we play Metal !
The name The Discord where did it came from? What do you mean with it…You weren´t afraid that someone else have named a band like this? Is there any special thought of the beginning with Dis?
- We tried to name the group this way, and the name is carefully thought out, it refers to all this different population, which is moving in the same direction but not always in agreement. It is the reflection of ideas confrontation where everyone shouts louder than the other to try to impose their point of view and where debates are sterile, compromises impossible. It's creating The Discord.
Is it important to release physical things? Or can you feel that you have done a record if you only release it digitally? Is this your first record?
- It's the band's first record, yes. It was created in 2020. There are still a lot of people who like CDs so we want to release it physically. Then it leaves a very beautiful memory that is not lost on a computer, in our eyes it does not have the same value.
You have never been to Sweden and played or been here as tourists? If you not have when do you come?
- Personally I have already been to Sweden a long time ago, I have an incredible memory of it, but never with one of our bands either? We dream of it
Which countries have had the pleasure to be hearing the band live?
- Unfortunately only France ! It is increasingly difficult today for bands to make themselves known, many bands emerge everywhere and there are not enough events compared to the number of bands that exist. But we'll play at the biggest festival in France in June, Hellfest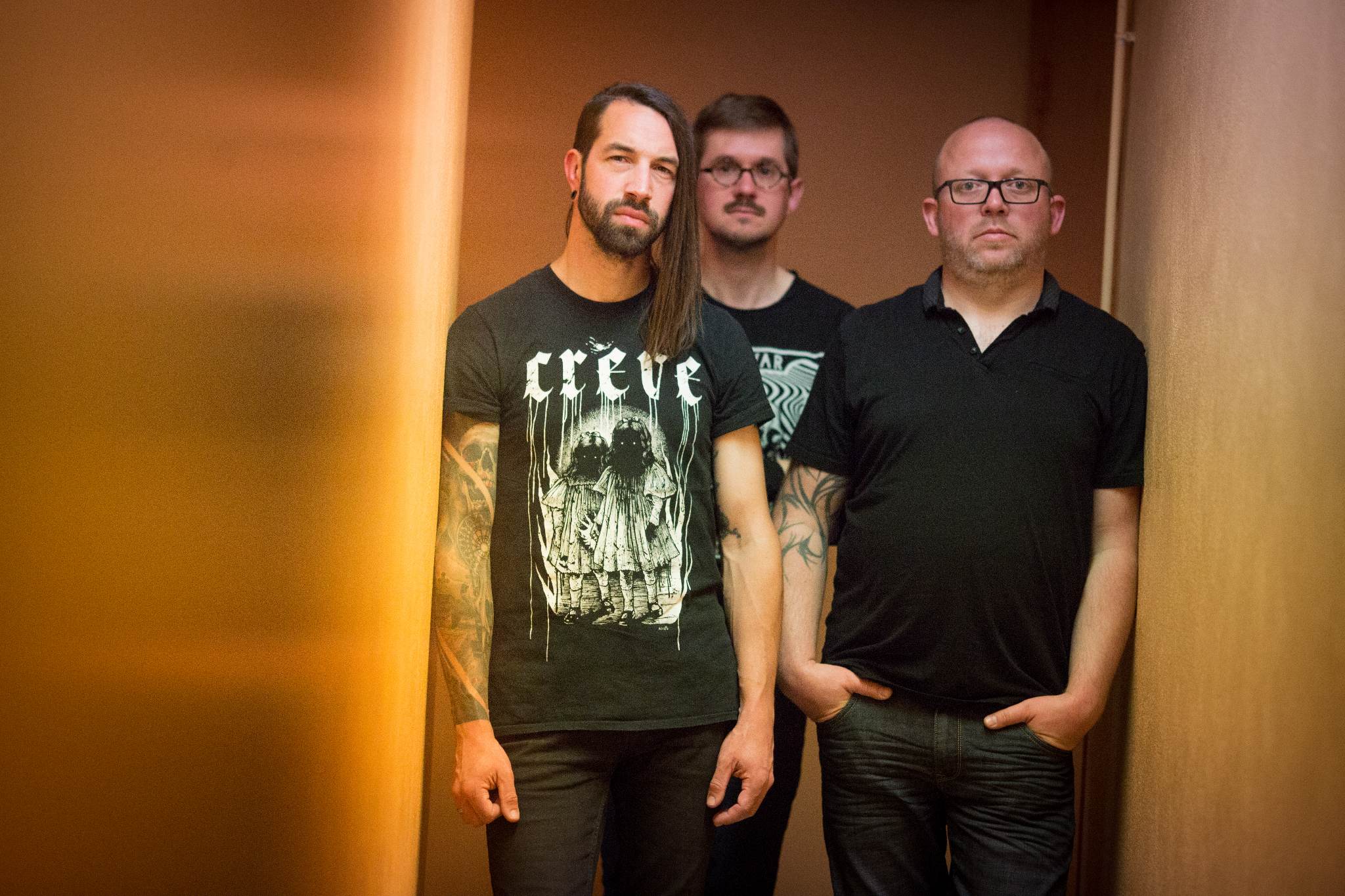 When you do songs, how do you do, are you jamming together or do someone comes with a lyric and some with the music or how do you do your songs?
- Most of the time, Pierrick comes with some riffs, we create the music and very quickly I think of the song that I will put on it, and we make the arrangements and modifications to immediately have a music and voice agreement.
I think your record is one is hard to compare to any other bands, how come do you think?
- It's a compliment to us, thank you very much ! We listen to a lot of different music, our guitarist likes a lot of folk and brutal music, Nico the drummer listens to a lot of modern metal, me too and a lot of pop music too. Our inspirations probably come from there.
Please tell me a little about the following lyrics….and who wrote it and why?
In hell
Scandalmongers
An ocean of fears
- I wrote the lyrics for this album.
IN HELL is for me an expression of planet earth. I have the feeling that human stupidity is transforming our world into hell, and that I am not afraid to go there since I have the feeling of already being in.
SCANDALMONGERS refers to people who will spend their time spitting on others to show off. Those people who don't have enough strength to rise up and prefer to destroy others.
AN OCEAN OF FEARS is about that feeling of abandonment that we can all feel, to be with friends or family and feeling terribly alone, to be afraid of the future and getting lost from having taken the wrong steps decisions.
How is it to live in France nowadays, racists, politics,covid, etc?
- It's like everywhere I think, good and bad. We have very beautiful things put in place, it is a beautiful country full of resources. We are in a pivotal period, people opening their eyes and becoming aware of things. So they're scared... I'm not interested in politics, I don't trust them. The Discord isn't a political band.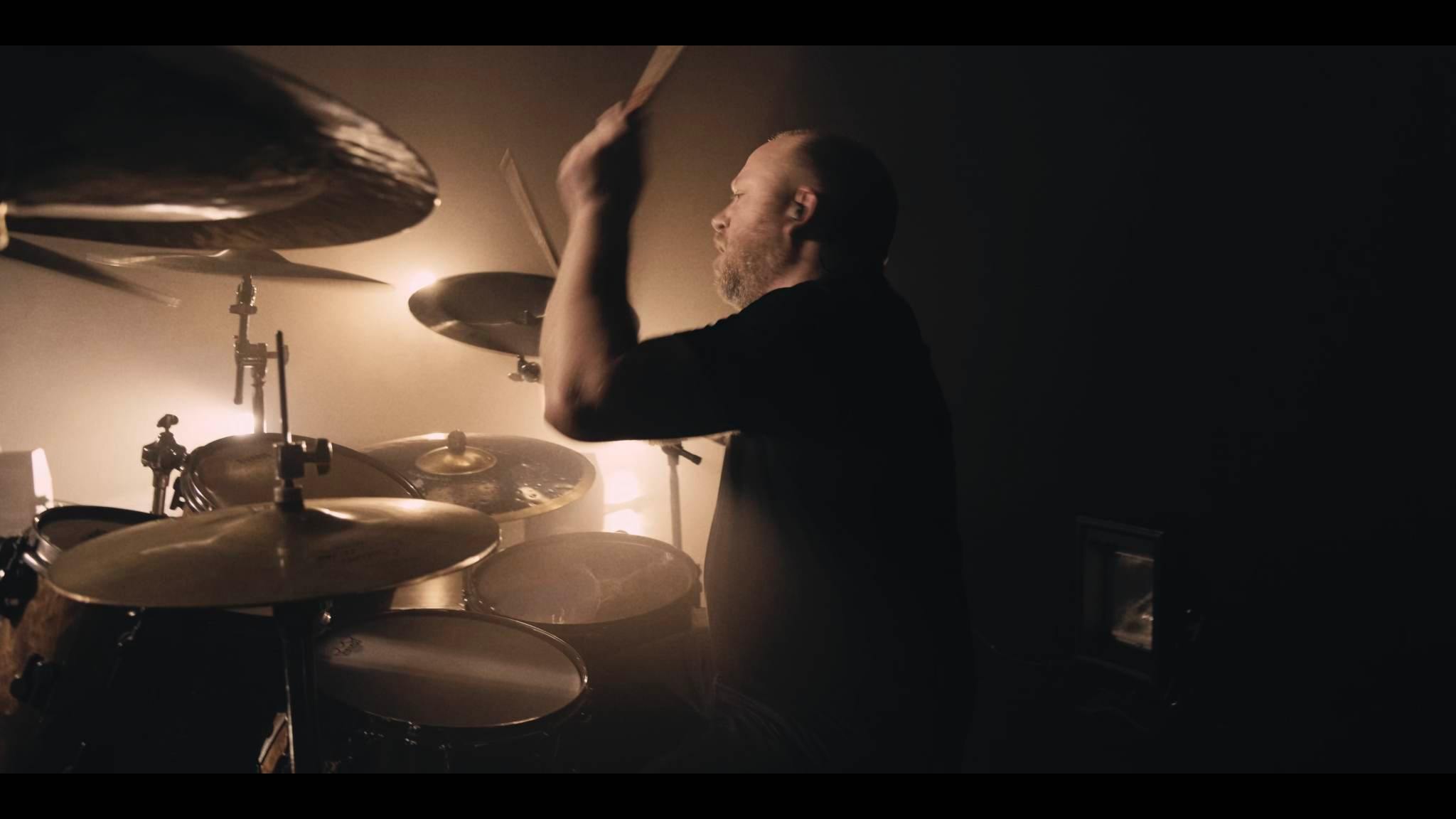 This with that French people don´t want to talk English to Tourist, is it anything which is still so??
- Most of the time, French people are not very comfortable with English yet (like this interview ! haha !), it's coming slowly. It's awkwardness I think. If you go to places that are very busy with tourists all year round, the locals can feel overwhelmed and sometimes be stupid .... but like everywhere else, if you dig a little deeper, the French are very welcoming and considerate <![if !vml]>
<![endif]>
Do you have any favorite football team(I support Arsenal(England) and a Swedish team called GAIS myself)?
- Sorry we are not big football fans ! Our guitarist rides a lot of bikes, Nico and me are passionate about motorcycles racing. We support french MotoGP riders like Fabio Quartararo and Johann Zarco. We live near Le Mans and we have the opportunity to see races.
Beer is expensive in Sweden. I have a very big interest in beer and brew myself? Your favourite beerstyle ? You don´t have an own The Discord-beer? Or maybe you are straightedge?
- We love beers !!! Our drummer has Corsican origins and is mad about Pietra, otherwise we like beers with Belgian characters. No straight Edge in the band but our guitarist has a vegetarian diet.
Is there any good bands from France worth to mention? And how is the punk/hardcore/Metal scene living on in France right now?
-There are very good bands in France, friends Birds In Row but the most impressive is Gojira, we played with them several times with our old bands. It's hard today for a group to make metal in France, people are not aware of this music, it is still perceived again as marginal music and not always respected
What is your strength when you play live? What is the most difference between playing nowadays and if you compare when you started to play?
- Live we give everything, whether there are 500 people or 15, we play the same, with heart and passion. the difference between before and now I think it's us, more mature, more passionate
Which type of people comes to your concerts? Which type of people do you miss?
- Any type of public and no lack at this level
Do you buy much records, or is it only Spotify and those type of things to listen to music? Any good record store in your town?
- Nico and Pierrick use Spotify, not me, I prefer the old school method. All the tiny music shops in town have disappeared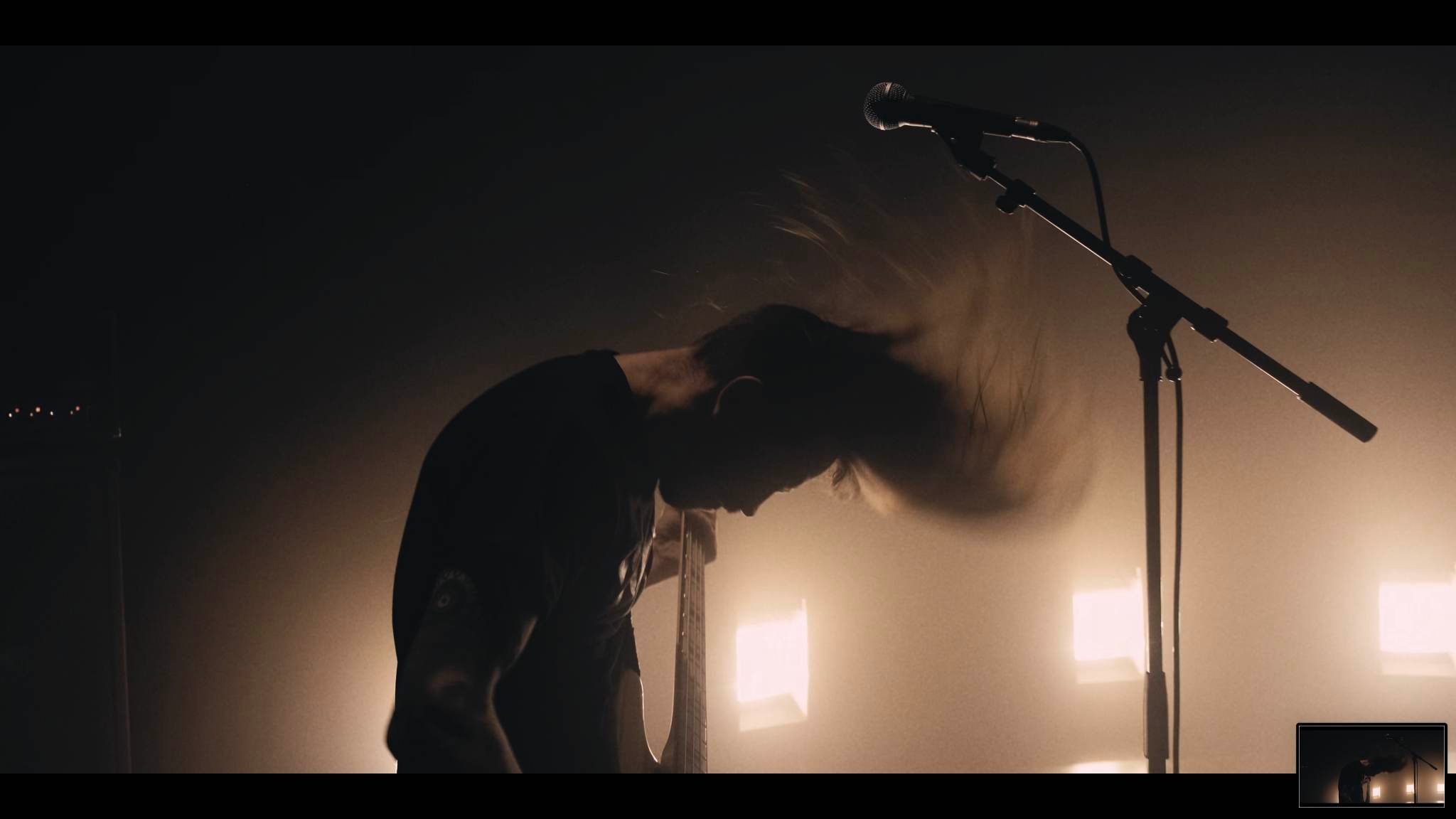 Are you selling any merch on your gigs, do people buy it? What sells best?
- Yes we have beautiful t-shirts and little things for sale. Drawn by me, I am a freelance graphic illustrator in addition to my main work, my work is visible on instagram "hpb graphic design".
Which is your own favoritesong among your own songs? And which song is the people choice?
- Personally I think my favorite song is "Hurting People" but a lot of people love "Hate Has No Smell » and « An Ocean of Fears ».
Katakomb Records, is it a good label?
- It's a brand new label created by the singer of "Bananes Metalik", it's a human label that works in the old way like the bottom of the real enthusiasts, passion and communication is here and it's the most important.
Do you care about reviews? Which is the most peculiar you ever had, with this band or any other band you have been in?
­ Yes we always take into account the opinions that we are given. It's important to move forward, to be critical of your work. And I don't remember having had a "strange" remark. People are very positive about our project.
If you could choose five bands from the past and the history and nowadays and both dead and living bands to have a concert together with your band. Which five have you been chosen?
- Not easy, but I would love to play alongside Stray From The Path, Beartooth, Meshuggah, Gojira (already done 3 times) and Slipknot.
Is music a good way to get out frustration and become a nicer person outside the music?
-It's almost vital for me, I need this artistic expression, to spit out all my hate so as not to take it out on people who haven't done anything to me. I also think that if more people made metal there would be less embittered people <![if !vml]>
<![endif]>
You sing in English, why not in french?? Which is your most political song or do you not want to put politics into your music?
- I don't talk about politics, it's too complicated and we are only aware of 1/10 of things....I sing in English because I find this language prettier, it is more suited to our musical style I think .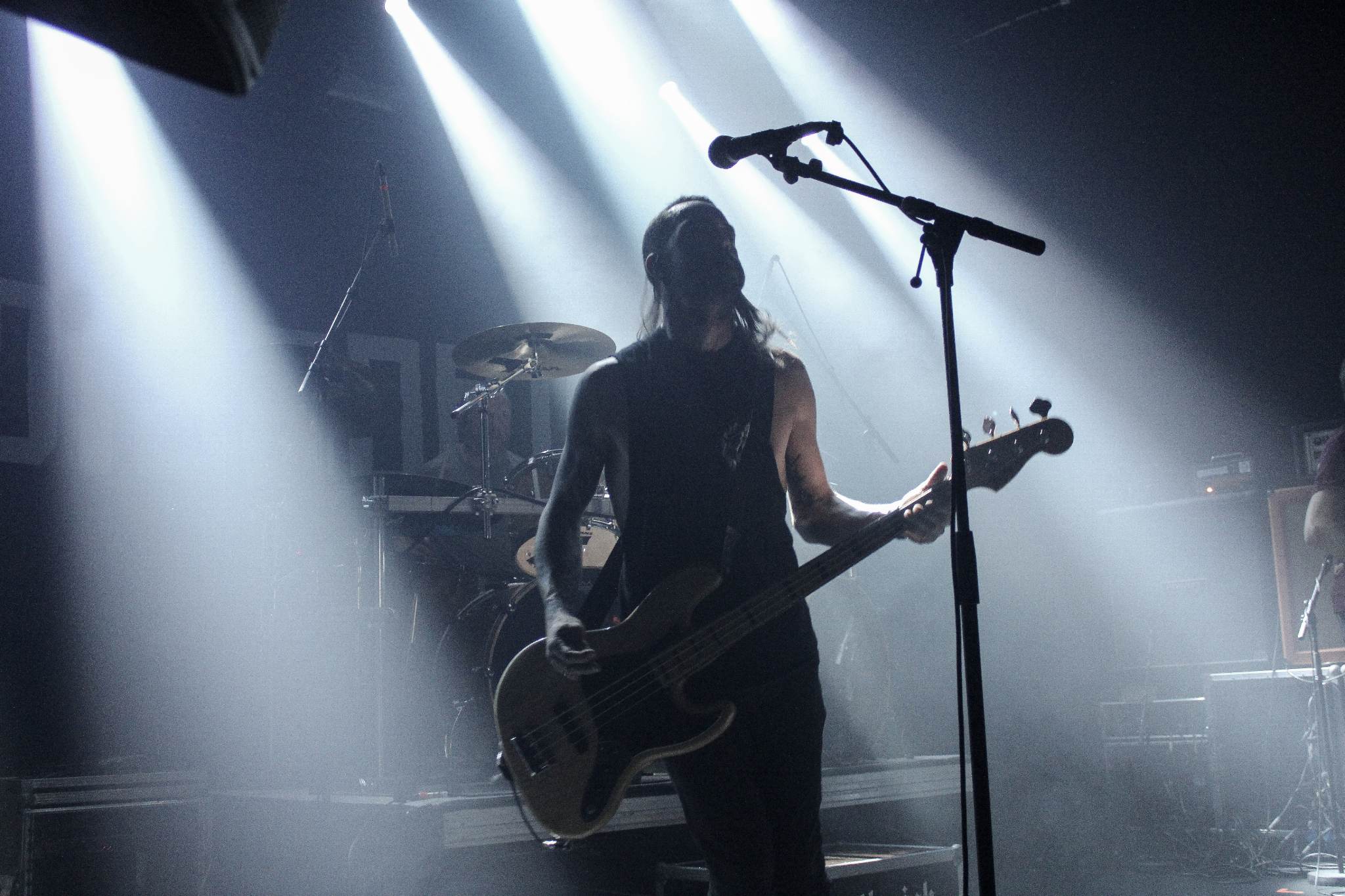 Any good Swedish bands you like?
- Almost that! Sweden is for me the cradle of metal. I grew up with bands like Nasum, Meshuggah, The Haunted, Nine, Cult of Luna, As You Drown ...
Is it boring with interviews? Is it much interviews? What do you prefer Telephoneinterviews, face to face or as this one via e-mail?
- I love to answer interviews, I prefer orally in general, but when it's in English I prefer in writing. I'm not comfortable enough to hold a long precise discussion in English, or with a lot of beer!
Futureplans for the band?
- First we prepare the Hellfest show in one month and we are already working on new songs, we would like to be able to redo an EP or LP soon.
Futureplans for yourself?
- The projects are quite simple, continue to succeed in doing what we love, have fun and continue to create and share our music and me drawing for brands or bands.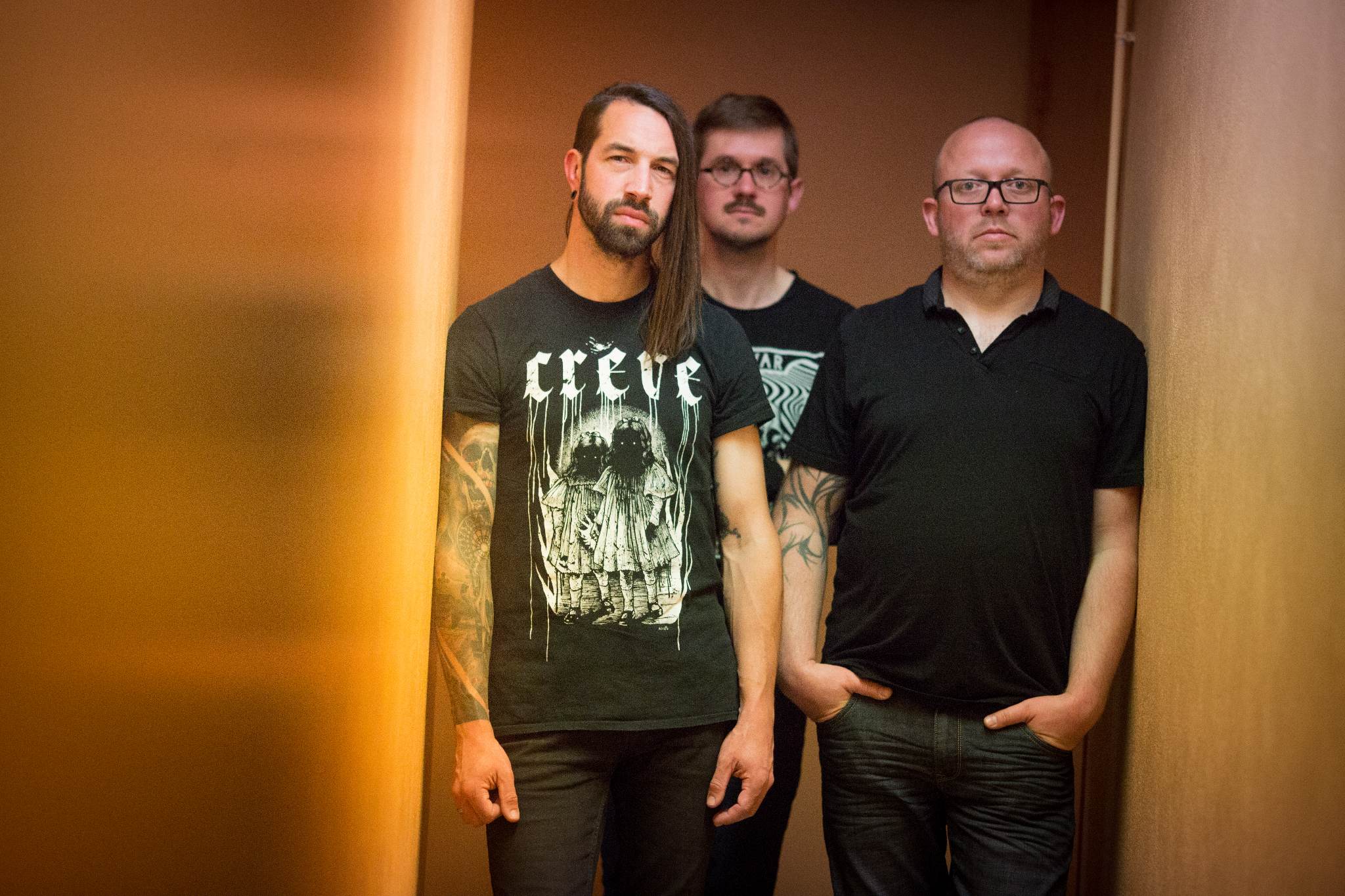 Wisdomword?
- Fucking Blast !
Something more to add?
- First of all thank you for this interview and sorry for my bad english ! Thank you for your interest.