Sal from Sworn Enemy had a little too much to do so he could answer some questions from me. But they´re a metalcoreband based in New York…. March 2019
I can hear much different influences but mostly thrash and hardcore seems to the most influence ? Favorites from the past?
-My all time favorite would be the Cro-Mags throw in some Biohazard and add a dash of Slayer and the final product is "Sworn Enemy"
Sworn Enemy are you satisfied with the name? How did it came up? ? You weren't afraid that some other band would be named like this? Which is the best bandname you know? Who is your Sworn Enemies?
-Sworn Enemy in my opinion is one of the most memorable band names. Jamey, Lorenzo(former guitar player) and myself sat around for a day coming up with names till we came up with Sworn Enemy. We weren't worried someone else had the name and if they did oh well. My favorite band name is Carnivore. I don't have any sworn enemies
What´s the best thing with playing live?
-Watching people in the crowd go completely insane to music that you created
And where is best to play? And the worst place?
-One of my favorite places to play is Poland. People are amazing and the shows are even better!
How is to play this sort of music in USA right now? You´re living there? Which types of bands do you have concerts together with?
-We don't really tour the US that much so for a band like us it is difficult. We play shows with anyone it don't matter
What does punk mean to you, is it only a word or is it a lifestyle?
-I'm not a punk didn't grow up in the punk scene so this question to me isn't really relevant. I can't answer what I do not know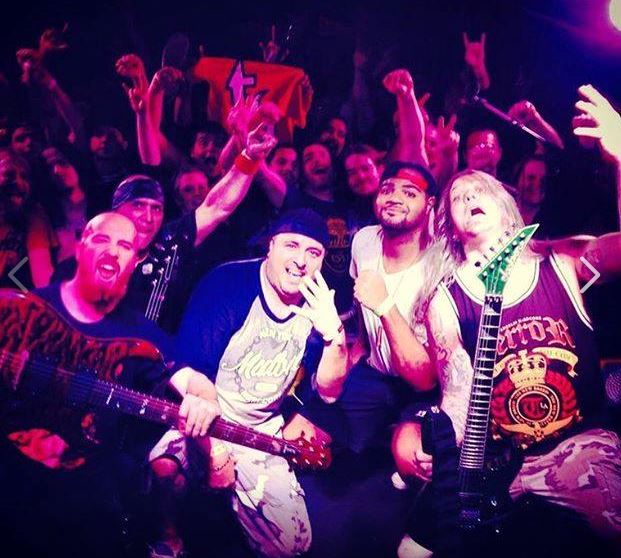 How is it to live in USA right now? Politically? Fascists? What about Trump and his wall?
-Right now living in the USA is awesome. I love it here and wouldn't change that for anything. What about trump and his wall?
What do you know about Sweden? Have you heard any good Swedish bands?
-I don't really know much about Sweden I've only been there maybe 3 times In my life. I'm not very familiar with Swedish bands.
Politic and music, does it goes hand in hand? Which is your most political song?
-Music is a good outlet if you choose to sing about such things. I'm gonna say the song Sworn enemy would be
Best political band/artist?
-Off the top of my head I can't think of the best right now, get back to me and I'll try to think of one
Do you think that music(lyrics and so on) can change anyones life, I mean people who listens to music? Any example?
-I've been told by people who love Sworn Enemy that our music has helped them get through some very tough times so I would assume that it changed their life for the better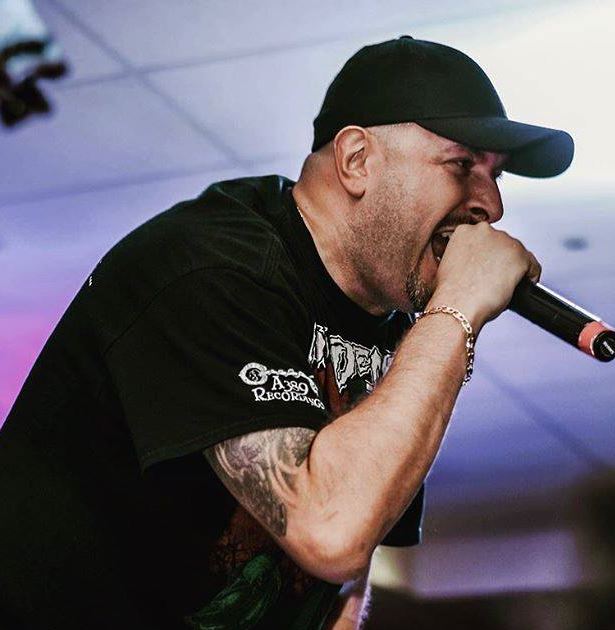 Is it important to get out physical records of your stuff? Why or why not? Vinyl, CD, cassette, what do you prefer if you could choose whatever ?
-I think it's important to get music to the masses in whatever way you can. I prefer CD and vinyl but any form is great to release
How does your audience look like? Which people do you miss on your concerts? Which is the biggest band you ever have played together with?
-Our audience is a great mixture of everyone. I miss the people that aren't there to participate. Biggest I've ever played with is Ozzy Osbourne
Do you care about reviews? Which is the most peculiar you ever had, with this band or any other band you have been to?
-People will have opinions and nothing I can do about that so really I could care less. As long as I love what I'm doing and love the music I make and fans come out to support me that's all that matters
Which bands do people compare you to, is it boring that people compare you to other bands or is it understandable?
-We used to get compared to Hatebreed in the early days but that isn't the case any longer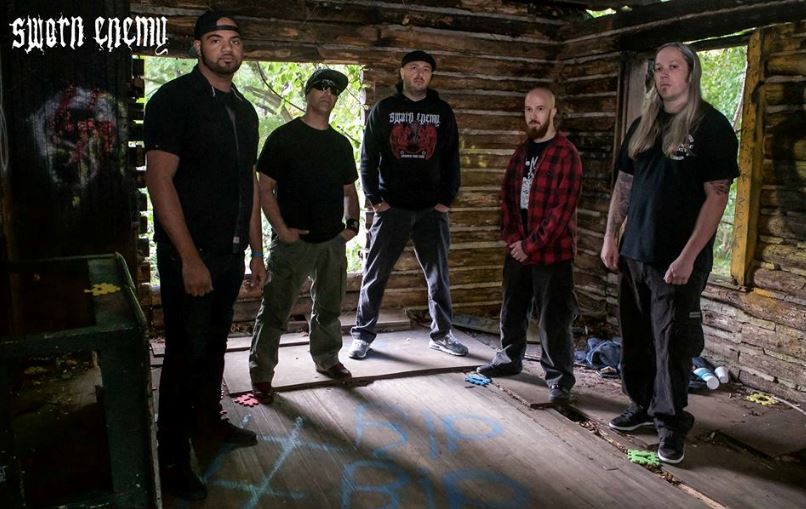 If you could choose five bands from the past and the history and nowadays and both dead and living bands to have a concert together with your band. Which five have you been chosen?
-Pantera, Carnivore, Metallica, Slayer, Slipknot