Sun Rider is a dutch stoner band which is on the label Electric Valley Records. I really hope that many more people will get up their ears to this group….april 2016.
Please tell me a little bit history of the group?
-We started in 1998 as a heavy metal band called Headhaunter, there were some changes in the lineup. Couple years ago we decided to stop playing metal and continue as Sun Rider.
Please tell me a little about every member in the group right now, age, family, work, interests and something bad about everyone? Earlier bands? Other bands on the side?
-Mark Stevens-guitar player,he is the schooled musician in the band. He teaches kids to play guitar and has a lot of influence on the writing of new material.
Michael Philippo-vocalist,our front man,writes the lyrics and sings.
Giel van Arkel-bassist. Steady core of the band, playing bass.
Gert-Jan Kruijthoff- guitarist
Self tought guitar player,loves amps,pedals and blitzing guitarsolo's
The technician in the band when it comes to gear.
Erik Reppel-drums, organizer.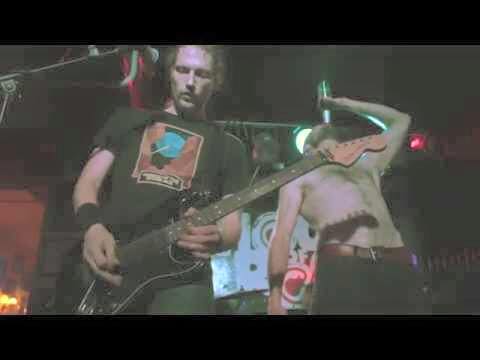 I can hear much different influences , much stonerrock but a lot of Hendrix, Motörhead and Deep purple too on the new LP? Favorites from the past?
-We all have our own musical preference and they melt into the sound of Sun Rider. We all dig old rock bands and current stoner groups. But it ranges from reggae to death metal and everything in between.
Sun Rider are you satisfied with the name? How did it came up? You weren't afraid that some other band would be named like this? Which is the best bandname you know?
-We like this name, it has something for everybody, it has no distinct meaning its just what you want to make of it. The best bandname ever? I dont know,there are so much cool ones out there!
What´s the best thing with playing live?
-Best thing is seeing people enjoy the music, being rocking out in front or casually nodding their heads at the bar. The raw atmosphere on stage, the heat,the sweat...
And where is best to play? And the worst place?
-Being a underground band you can't be too picky regarding venues to play. We play everywhere. As long as we get a decent pay and people don't complain about our volume!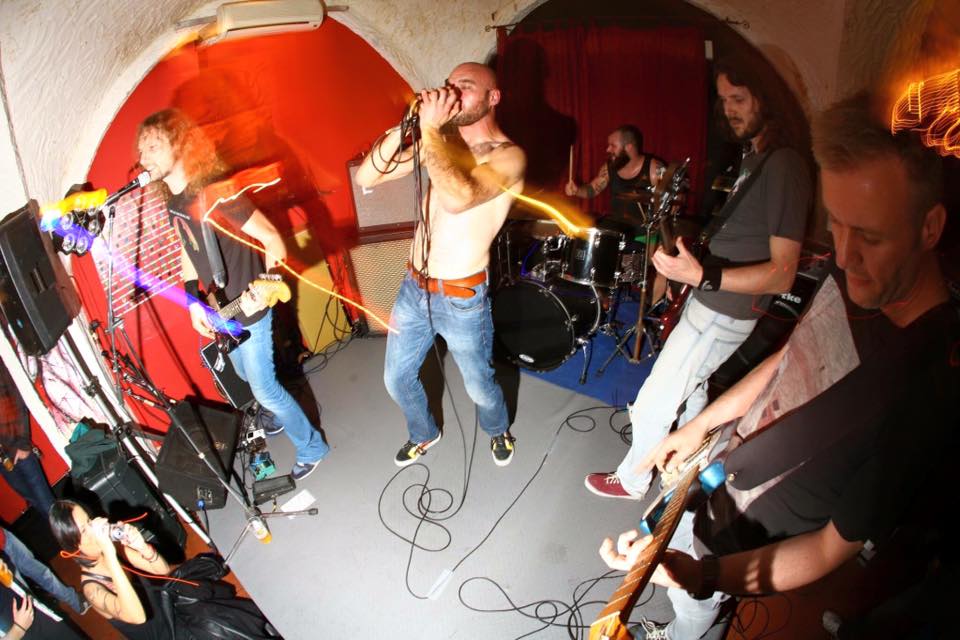 How is to play this sort of music in Holland right now? Which types of bands do you have concerts together with?
-It's good to play in Holland, it has a very rich band culture and good venues to come along with that. We play with a lot of bands like Stone Golem, Ditch,
The Machine.
How would you describe your music in three words?
-Hard rocking stoner
What does punk mean to you, is it only a word or is it a lifestyle? I know that you don´t play punk but me I´m coming from there..
-Punk for us is about the way we handle our stuff, we do it all DIY. And the freedom in music to sound the way you want regardless...
How do you see on downloading, mp3 and that stuff?
-It's a great way for bands like us to reach to the far corners of the world
How is it to live in Holland now? Politically?
-We don't mingle in politics in regards to the band. Everyone in the band is well informed and has a proper idea about it but the band is a no-politics entity.
Is there any good bands from Holland now? Is the punkscene/hardcorescene big? The metal scene? How is it in your hometown?
-Our hometown Dordrecht had a great music scene, we have great facilities to record, rehearse and play gigs. Young guns are coming up with lots of cool bands. We are not up to date with scenes or anything like that.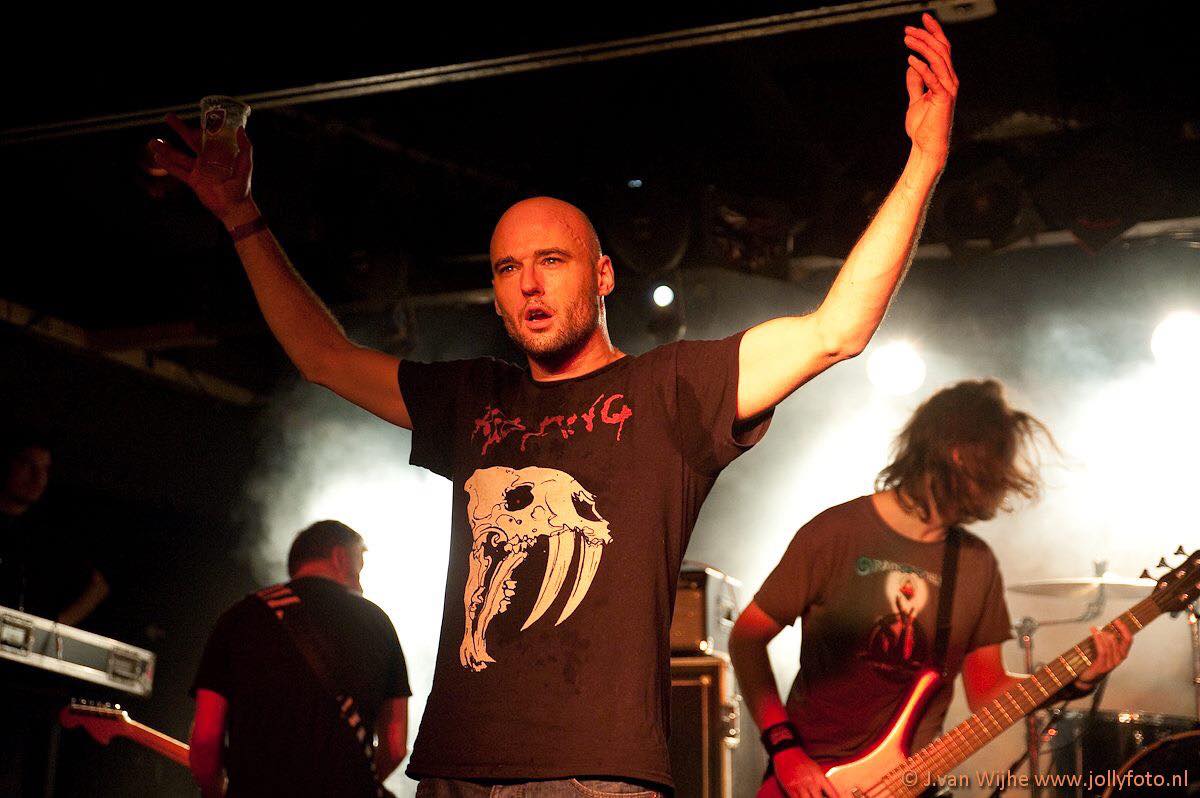 What do you know about Sweden?
-our drummer has been to Sweden recently. It's a beautiful nature filled country with open minded and modern people who are welcoming to foreigners.
Have you heard any good bands from Sweden?
-Truckfighters off course.
Your lyrics, who does them and what influences you? Is it easier to do lyrics now or was its easier to do it when you was younger? Never in Dutch?
-Michael writes most of the lyrics during the musical writing process. I´ts only just before recording we view the lyrics as a band and adjust them to gift the songs as they should. Dutch is a weird language to hear so it really doesn't fit the way we want to sound.
Is there any subject that you never will write anything about?
-Politics.
Politic and music, does it goes hand in hand? Which is your most political song?
.As said before we don't do politics in our music. It definitely is a great medium to get your message across but for us it's just about having fun and making epic rock tracks.
Best political band/artist?
-No opinion on this one.
Do you think that music(lyrics and so on) can change anyones life, I mean people who listens to music?
-It would be an honor if we can change a life for the better but it's not our intention when we write the music.
Your cover on your record looks really nice, is it important to have a record cover which shows people which type of music you play? Your favorite recordcover? Who does your covers? And do you have any good recordstores in your hometown?
-Yes for us it's very important that the album is a total package. The name is kind of abstract and some of the music can be considered spacey. So gazing at weird artwork while listening to our tunes is an awesome thing to do. called Jonas Louisse from Amsterdam made this one. For a next album we are looking for a different style just to keep things fresh!
Is it important to get out physical records of your stuff? Why or why not? Vinyl, CD, cassette, what do you prefer if you could choose whatever ?
-Off course, we need to make some money to keep the fire going. Petrol isn't cheap so is travelling in general. Physical copies of your album gives you a great way to reach out to the fans and at the same time get that money in to cover some of the costs
Please tell me a funny thing which have happened during your career and under some gig?
-Back in the day we used party very hard, lots of booze and ganja. We had a lot of weird situations. We once slept in a bank vault after a gig in a squat. Our singer Mike would get lost sleepwalking in hotels There is always something going on. In Poland we once had to flee a venue because the crowd got too violent after the show.
How does your audience look like? Which people do you miss on your concerts? Which is the biggest band you ever have played together with?
-Our audience is just people we don't look for certain people. Just cool folks to hang out with. We did a support for Karma to Burn once.
Is it boring with interviews?
-No not boring, we dont have much interviews so we are happy to give one!
First, last and most expensive record ever bought?
-Jimi Hendrix Experience/Led Zeppelin/Lynyrd Skynyrd/
Is music a good way to get out frustration and become a nicer person outside the music?
-It's the best way to get out of daily stress and frustrations,i dont believe music makes you a better person.
Please rank your five favoriterecords, five favoriteconcerts and five most important things in life?
Best albums etc :
-Mike vocals :
Beste albums
1 Deep Purple - In Rock
2 Iron Maiden - Piece of Mind
3 Clutch - Clutch
4 Led Zeppelin - IV
5 Entombed - Wolverine Blues
Best live shows
1 Pantera Dynamo Open Air 1998
2 Iron Maiden Somewhere Back In Time World Tour 08
3 Queens of the stone age Lowlands 2005
4 Earthless 013 2014
5 Cephalic Carnage 013 powerfest 2006
Favorite things in life
1 Music
2 Family
3 Friends
4 Gaming
5 Cold Beer
Last album bought
King Tuff - Black Moon Spell

Giel bassist :
1. Kyuss - Welcome to Sky Valley
2. Orange Goblin - The Big Black
3. Black Sabbath - Paranoid
4. Deep Purple - In Rock
5. Megadeth - Rust in Peace
Best live show
1. Pink Floyd - Division Bell Tour De Kuip
2. Tool - Ozzfest 2002 Goffertpark
3. NIN - 2009 Tour HMH
4. Motörhead - Bömber Tour W:O:A 2013
5. Meshuggah - Obzen Tour Zwarte Cross
Favoritethings in life?
1. Music
2. Family
3. Films
4. Games
5. Travelling
Last album - Blind Dog - Captain Dog Rides Again
First album - Orange Goblin - A Eulogy for the Fans... (Vinyl)

Gert-Jan guitar
Top 5 best albums
Dark side of the moon - Pink Floyd
Electric Ladyland - Jimi Hendrix
Led Zeppelin IV - Led Zeppelin
Masters of Reality - Black Sabbath
Machine Head - Deep Purple
Concerts
Roger Waters - The Wall tour
Rolling Stones - Forty Licks tour
Black Sabbath - 2013 tour
Sepultura - Roots tour
Golden Earring - meerdere keren gezien
Favorite things in life
vrijheid - bier - tieten - elektriciteit - muziek
Most expensive album bought
Brescia 20-6-71 - Pink Floyd bootleg
or
Farewell to LA - Led Zeppelin bootleg
First album bought
Hot Rocks I&II - Rolling Stones
Latest album bought
Blackstar - David Bowie

Mark guitar
1. Dark Side of the Moon - Pink Floyd 2. And the Circus leaves Town - Kyuss 3. Gravity-X - Truckfighters 4. Straight Ahead - Southfork 5. Time traveling blues - Orange Goblin
Most important thing?
1. Buddha haze 2. Bergtop Nepal 3. Quadrijden in de woestijn 4. Elke andere haze 5. Alle stonerrock albums<![if !vml]>

<![endif]>
Future dreams?
-Getting out a new album and keep playing shows and meeting new people !
Erik!