Sulo is named Sören but that's not important because it's like Sulo he is known. He has done many things, he is currently the conductor of Kikki Danielsson, playing punk, has written songs for Streaplers and punks old enemies Boppers ... This interview took place in March 2014
Tell me about yourself a little bit , you live on the music, family, interests .....?
-I am lucky and live music. On the other hand I do very much but is basically a singer , songwriter and entrepreneur. I have a family , wife, a son and twin daughters . Besides the music is the great interest in football and hockey . It's AIK applying and I have also worked as a compere at AIK VIP sometimes .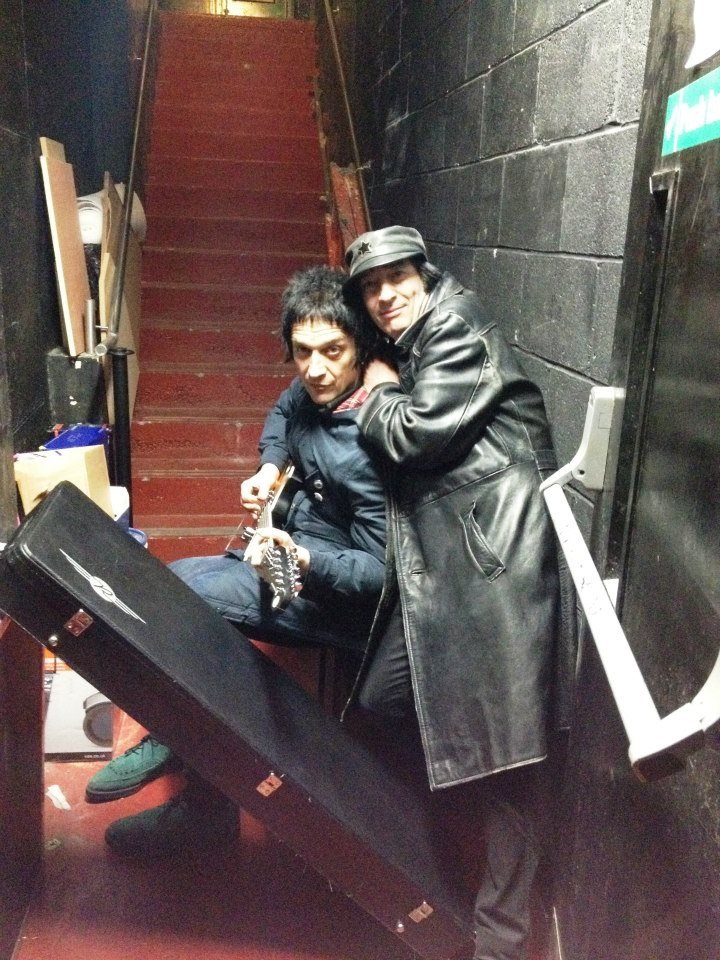 Sulo & Dave Tregunna
Where does the name Sulo ?
- A punk pal from Katrineholm baptized me for some reason to it when I was 12 years old. It apparently means " the fair young " in Finnish but if you pronounce it another way , it means " toilet " told Mike Monroe of Hanoi Rocks for me.
You have many strings to your bow , I understand . different styles of music I mean by Idde , punk , garage and pop? What is the most fun to play ?
- I like to try most things and challenge myself . But when I started with THE CRUNCH so it became quite clear that " once a punk always a punk ."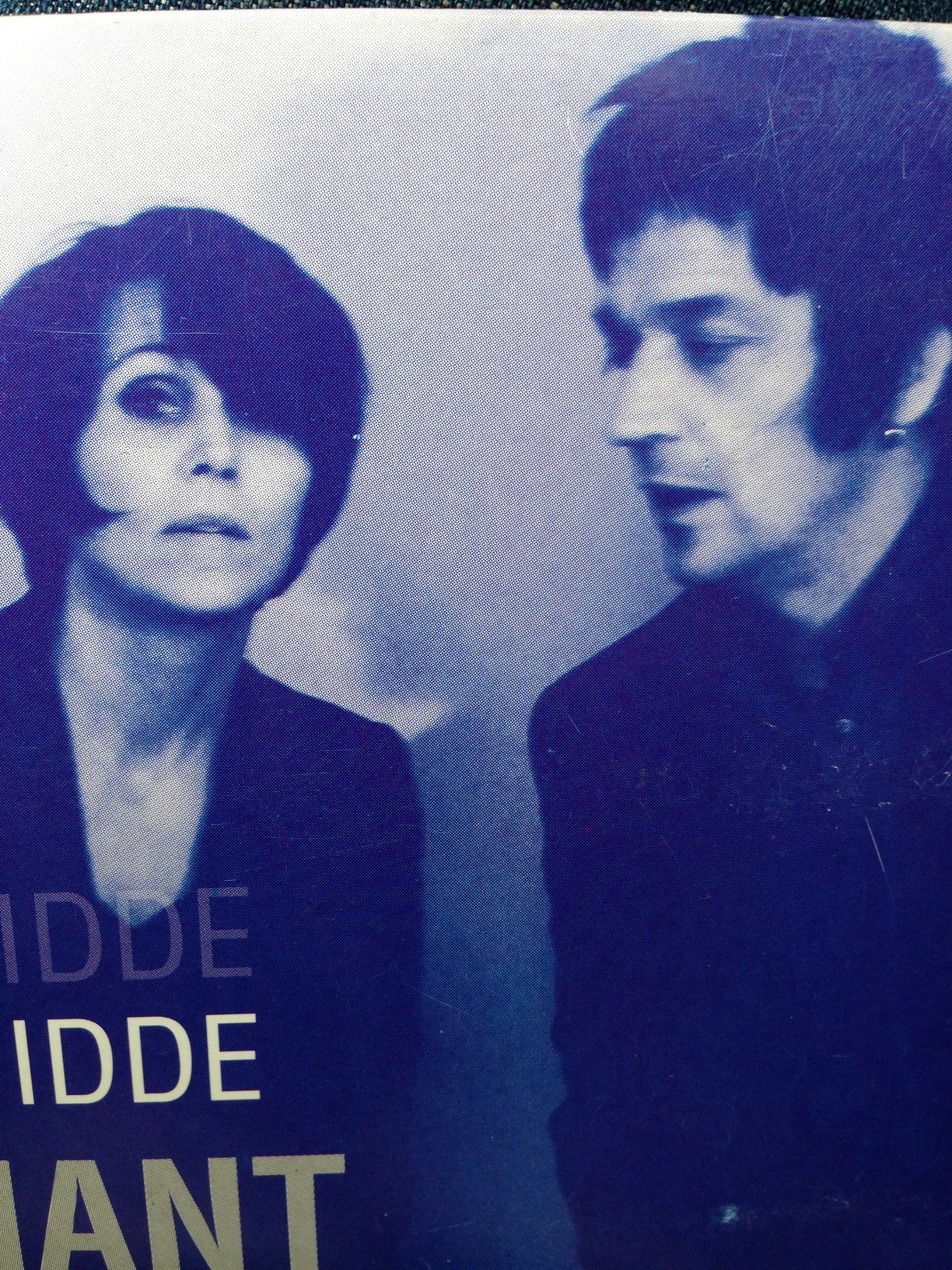 Sulo & Idde
So you've written a book as well, tell us a little for those who do not know?
-I met Petter Karlsson ( journalist and author) at the Book Fair 2011 and we had the same interests, ie football and rock n roll . I was additionally a big fan of his cult book "Dream Line-Up " in 1994 where he travels around England and seek out their favorites from the tipsextra and make portraits of each one. We came up with the idea to do a continuation but this time with English rock artists from the 70-80 century, and in addition to doing interviews so I recorded a song on the spot with each artist. This resulted in the book "Keep yourself alive " with accompanying CD of the songs. Participating artists included the Wilko Johnson, Dennis Stratton (Iron Maiden) , Spike ( Quireboys ), Paul Carrack , Dave Tregunna ( Sham 69), Terry Chimes ( The Clash ) and others.
The album followed the disc with how it was to record it ?
- The recordings could be a bit anywhere, in living rooms , pubs, kitchens etc. The recording etched in memory is with Dr Feelgoods Wilko Johnson. He was visibly under the influence of some kind of chemicals but when he got on the guitar so sat riff in "Roxette " so firmly that it sounded like the record. Wei also recorded a version of "Back in the Night" which is not yet published .
Was it the book / album made ​​it possible for The Crunch to come to life ?
-It was after the release party (where , among other things , Terry Chimes played Clash songs for the first time in over 30 years! ) As Dave Tregunna hatched the idea that we should start a band . A few months later, the Crunch recording the first four songs .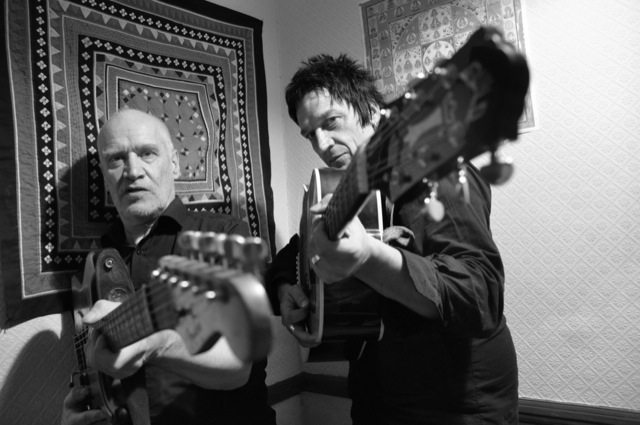 Sulo och Wilko Johnson
The Crunch -record is really good I think , it's just old punk foxes who like or what have you got for criticism else on it?
-We 've become very acclaimed in England and basically received the highest ratings in most reviews. Crunch attracts fans of old punk and British rock n roll . Many are of course punk foxes, old and young !
Legal records . Is it something that you're involved in because your discs are released thereit ? I mean are you with and control there?
-I'm working as A n R , and is responsible for the creative part of the Legal Records.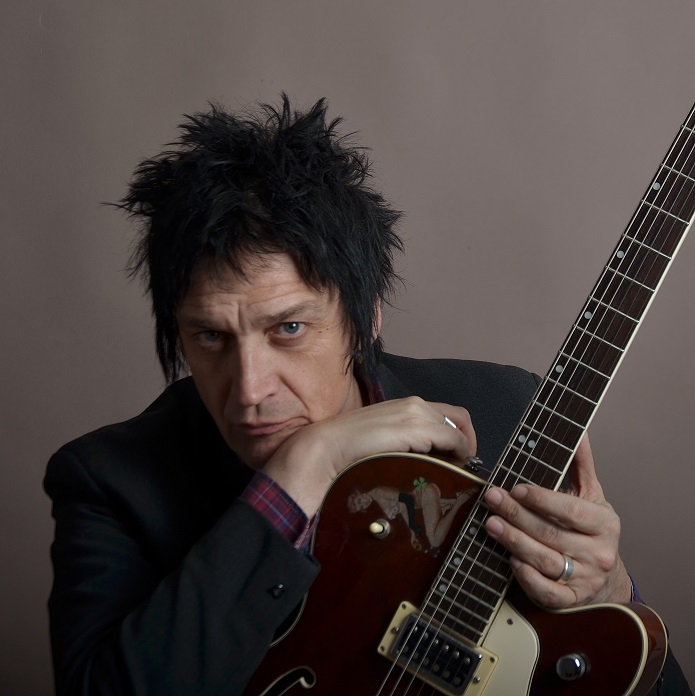 You have made the texts in both Swedish and English , I understand , which is the
most fun to write on and viket language is the most difficult to write good lyrics for?
-It's fun to write both Swedish and English texts , but in different ways. In Swedish , it is more a 'naked' way of writing and in English it is important that it sounds English and not Swedish translated into English . I think the text is as important a part as the music in a song.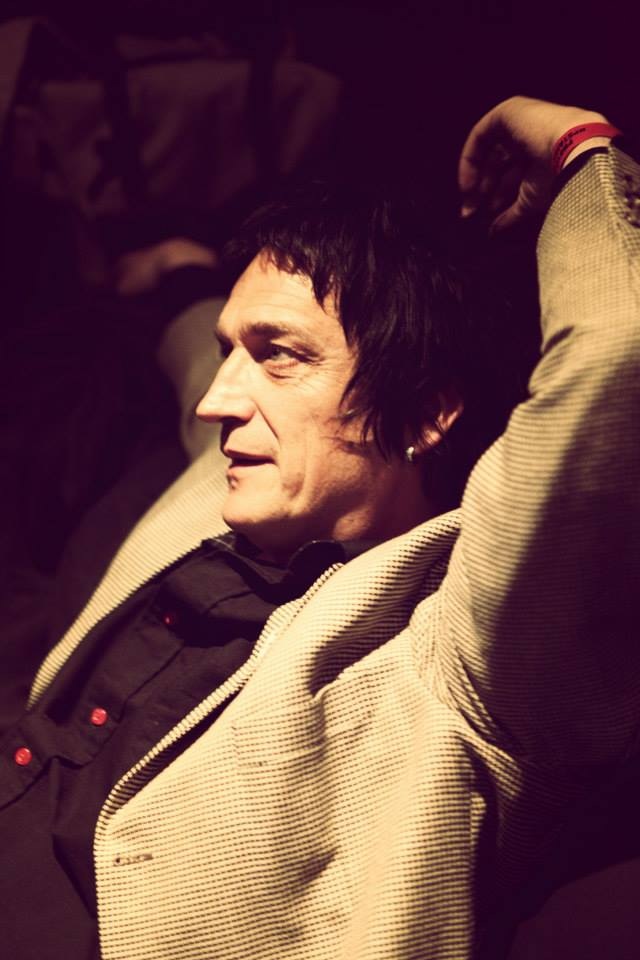 What inspires you to lyrics?
- Life , politics, injustice, etc.
Political lyrics ? Is there something for you?
- Absolutely ! Is currently , together with the Gothenburg punk legends Attentat , recording a Swedish version of Billy Bragg's " A New England " . In Swedish it is called " Ett annat Sverige" and released in connection with the election campaign.
Best political band ?
- The Clash , KSMB / Strindbergs
Good bands / artists in Sweden today?
-I listen to very little on Swedish music but I like Deportees, Sven Zetterberg, Joel Alme and Nisse Hellberg to name a few.
In foreign countries?
-Thanks-it is many. I am distinctly an Anglophile so there may be some English. Jake Bugg, Miles Kane, Ocean. Color Scene, Babyshambles and so a lot of soul and country music from the United States.
If you did pull together five bands / artists living and dead to do a concert with Sulo, who would you want to play with?
-Rod Stewart with Faces
Clash
Van Morrison
Sam Cooke
Etta James
Which constellations do you play today with?
-I'm a singer and guitarist of THE CRUNCH.
Singer / guitarist duo Sulo & Idde
I'm the lead singer of Diamond Dogs
I am currently the Musical Director at the City Theatre in Göthenburg on the show "Kikkiland" with Eg Kikki Danielsson and Göran Ragnestam.
I also recording a solo country album in London, where I among others will sing a duet with Maria McKee
I understood by your Facebook that you are interested in hockey too ... football?
-AIK both football and hockey!
Have you done some song to your dear AIK?
-Of course! "Stockholm är vår borg" called it and is on the cd "Black is back".
Please rank your five favorite records, five favorite and five most important things in life?
-Favorite Albums
The Clash "London Calling"
Rod Stewart - "Never a dull moment"
Smiths - "The Queen is dead"
Strindbergs "Bombpartyt"
The Clash debutalbum
Concerts
KSMB Katrineholm as 11 years old, it was my first concert.
Ramones at Grona Lund 1986, the last tour with Dee Dee
Iggy Pop - in Örebro Folkets park in 1987
The Meteors Katrineholm 1984-85
Ray Davies at Berns 2009
In life
Love
harmony
family
visions
curiosity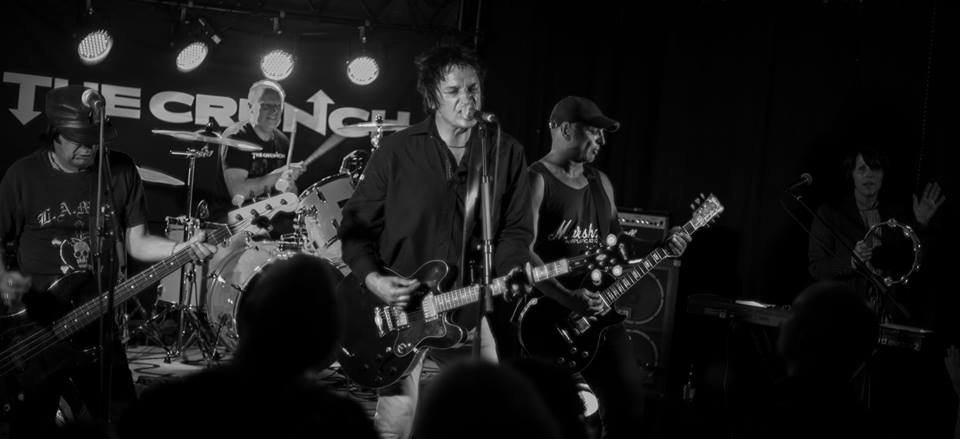 The Crunch
First, last and most expensive record you bought?
-The first single I bought was Elvis Presley's "My Boy" in 1975. Biggest album purchase as a youth Clash double album "London Calling" in 1979. The most expensive I have no idea, surely somebody expensive soul Box. Because I buy 5-7 records a week so I do not know what I bought last. I think it's Shannon McNally's latest album.
How do you see on downloading mp3 and the like?
-I've never downloaded anything, I'm totally old school and do not use Spotify or similar.
What does punk mean to you, it's just a word or is it a lifestyle?
-It's definitely a lifestyle that they carry with them throughout life. When I started playing with the Crunch so I understood that punk is something that is not only meant for the kids. Punk is a mindset and a way of life!
What had you been without punk?
-Punk really opened a whole new world for me and gave me the tools to do that, I still play and write music. Without it, I do not know what I had done.
What should a young punks do today to shock, is not usually so easy to shock nowadays?
-The most shocking now well to have opinions, care about politics, the environment, organize concerts, launch rock associations etc instead of that 80% of young people listen to Avicii, sit in front of the computer and vote for Yohio in Eurovision! Punk is action!
How goes it in the election this fall? Scary with SD(swedish democrats)?
-V(Leftt wing) becomes strong and forms a government with S(socialists) and Mp. SD will not tip the scales and end up in the media shadow. That's what I hope for.
Future plans for you?
-Continuing to pursue my projects, develop as a songwriter and play in Japan and the U.S. with The Crunch.
Words of wisdom?
-Dare to be curious!
Something to add?
-Celebrate Easter with The Crunch.
17/4 Mosebacke Stockholm
18/4 Henriksberg Gothenburg
19/4 displaying Crunch documentary "Yesterdays boys and girls" at Bio Roy in Gothenburg plus exclusive gig.
Happy punk EasterCheers
Sulo