Stina Berge played drums in Pink Champagne who was one of the early punk / new wave bands in Sweden made ​​up entirely of girls . I heard her second solo album recently and I liked it very much and was therefore obliged to hear a little more about her ..... at the end of March 2014 , it was back in the days .
You were in the Pink Champagne , and when they stopped , I have no idea what you 've done? What did you do after Pink C ?
- Oh dear , it 's so long ago so it will be almost like writing a cv ... I sang a little of Finland , did some children's books and a cartoon with Anna Höglund, wrote on stuff that never became anything , walked me down on various substances , had a son with physical disabilities , moved to northern Sweden , played jazz standards in a duo , singing original songs with Jacob, toured with the cover band the Soulutions , did a couple of children's books to ate the hell of a lot of vegetables , became alert and smart, moved back to Stockholm , worked like a dog and then I did my first album. I ended up with the PC when I was 26-27 , the first album Stina and Love came when I was 50.
What are you working on these days?
I do crossword puzzles, is an assistant to my son and doing gigs and recordings with my new band Trajben . It is soon to hear how Stina & Trajben sounds on my website Stina Berge.se .
How do you remember the time with Pink Champagne , which is light, tough or what?
- Light and tough . A shitload of energy, in the band , in the audience , in the whole music scene.

Do you think that Pink Champagne was a punk band?
-If this is a moot. I think we hooked on punk energy and sense of Do-It-Yourself.
What do you like the term girl band? Is it a bad thing anyway?
-It was perhaps not surprising then. It was really a male-dominated music world. Today, I think it would be completely outdated.
I've only heard your last album you gave out but I think I hear a little Kent influences there, am I wrong?
-It's great! I have not listened to Kent but I love that they're so big and strong, they seem to be quite political, and that they can say to the media that "You need us more than we need you." My son and I were completely in love on their early hit Om du var här , shouted it very often. I think he was eight then :-)
What are you listening to otherwise ? Is there anything good in Sweden today?
-I've been so disposed to listen to records ! Stuck on a song now and then. Usually think that it is when I hear people live as I understand what it is they want or what they are .... There's so much good! ! Second, those plays , so to speak in my own backyard , Nike, Stefan Sundström, Anders F Rönnblom , Ulf Sture Andersson , Nina Ramsby .... And so I love Annika Norlin , Nina Persson, Timbuktu, think it was so damn good Jenny Wilson got producer grammy .... There's a whole world that I'm not so familiar with , I was completely charmed by Bianca o Tiffany and their " Så jävlaPK" . You , it seems as if there are fuckingt good stuff, then I that is not even on and keep your ears pricked can line up this :-)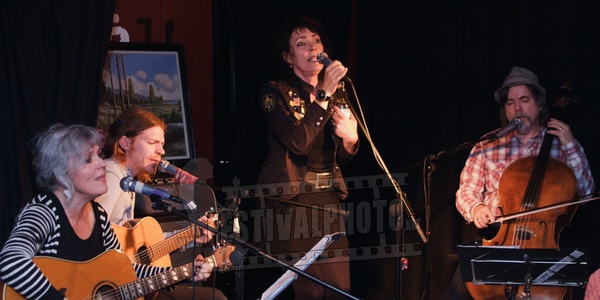 Music and politics does it goes ?
-ALL associated with politics.
Best political artist / band ?
- First : Texts in English rarely moves into the heart in some way. But The Clash is and remains my fight band. Ebba Grön of course. Are you supposed to ensure persistence and proliferation, and outstanding ability to tell it's Stefan Sundström !
Best political song?
-Staten och Kapitalet of the Blå Tåget but with Ebba Grön.
Avanti Poppolo.
When we're on politics, how do you think it is in Sweden today?
-Sweden's like a neoliberal experiment workshop. The stuff that has taken so long to build can be destroyed so quickly in the market's name is hard to really grasp.
What do you think about the election this fall, SD, alliance?
-I believe and hope that the right wing is disappearing. But also think it is in any way when it begins to show how the Social Democrats are controlled by the same power interests. The gap will not decrease and it provides the more impetus to
SD ...
What does punk mean to you, it's just a word or is it a way of life, and how has it shaped you?
-There's some kind of healthy irreverence and a large dose of DIY that I associate with and carry with me from that time.
Did you write any of the music in P. C.?
-Yes. We all contributed with both text and music, and wrote all the songs at all.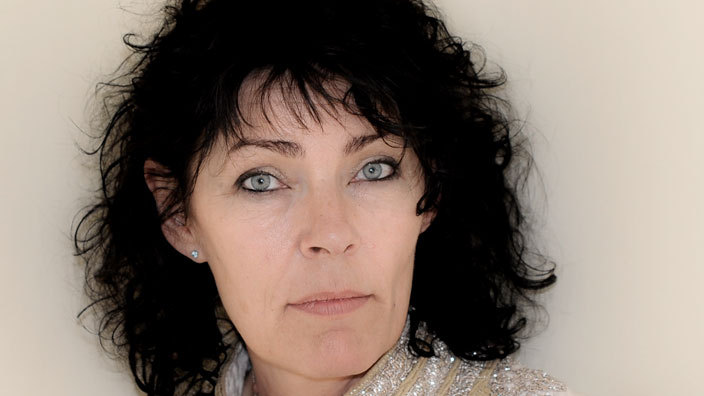 Is there any unreleased music by Pink Champagne as we might expect in a big box with all you have done?
-Haha no not what I know.
How do you see on downloading etc?
-I think it's wonderful that things are available in the way they are, my youngest son was listening to Jimi Hendrix as easily as on Metallica or small, are constantly finding new and interesting stuff. Fact that artists get so little royalties that they must take skyscrapegages for concerts instead, I do not know, it's the same shoes as it's always been and I do not spend so much time thinking about these things that I probably should.
Is it good or bad for an artist like you?
- For me personally who have small circulations and small concerts do well no huge difference. The thing that I most dread about is that I have out on FB and a lot of fucking social media and holler back if I want to do another album . And I do. Making another record . But I stubbed my FBside for a couple of years ago , feeling that I must choose what I feed the brain with the time I have left in this world and it is becoming increasingly difficult to do so. It's also not entirely healthy to feed their inherent narcissist constantly, it is enough to stand on the stage with their own songs so it's already a bit too hungry ....
Do you play much gigs?
- After the first album , it was a couple of years with quite a lot of playing around in the country, second record just died and now fills my kitchen bench , we drove on some years but not as much. Then it was time out , I went to New Zealand o when I got home , I started putting together Trajben . You will also read about us on the website, there are such a fun band! And with quite a lot of singing ! I am so fond of it . Now we plays some part of summer, some are clearly and is on the website, another is in the race ....
Which type of audience dp you have? Do you play any Pink Champagne songs live?
-Wow ... Everything from the people who knows me from the past to the people I reached with my own records. The album cover to the second plate,was made by Bente-Li, then six years. One of my oldest fans are 80 + ... People with readiness to let themselves be touched my husband says.
Never been talk of a reunion of the P-C?
-Yes. But no.
When will your next album then?
-I do not know, hope it is completed in early 2015.
How will it sound?
-We are aiming for rust and debris.
Please rank your five favorite records?
-Exile on Main Street w Rolling Stones
London Calling w The Clash
Blood on the Tracks w Bob Dylan
Skebokvarnsvägen w Thåström
Ingenting har hänt w Stefan Sundström
First, last and most expensive record you bought?
-I do not remember the first or the most expensive, the most recent was Mikael Wiehe Protestsånger.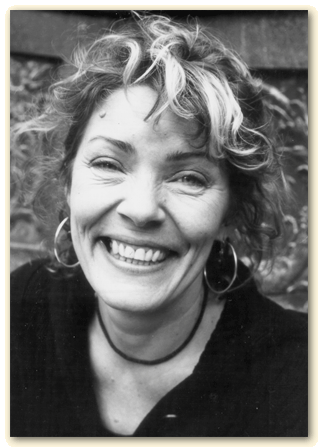 The record you bought for a cheeky cover but that was so bad? So your biggest record disappointment?
-Hmmm, I have a penchant for old turkey singles and will not be disappointed, the worse the more fun as well :-)
If you could choose five artists / bands from past and present, dead or alive, which five would you choose to have a mini festival with Stina Berge?
-Bessie Smith, Nina Simone, John Lennon, Robert Johnson and Jussi .... Guess it may be on the other side as none of them live ... But what a gig!
Future plans with music?
-Complete the next few gigs with newly operated vocal cords, make songs and record a third album.
Future plans in private?
-Work less play more
Words of wisdom?
-Mind you now!
Something to add?
-No, now I'm totally exhausted!
Thanks for listening!
Stina Berge