Stereotypes is a group which sent me a lot of records and they have really good standard on their stuff. They have some different styles on their record but mostly 60´s powerpop and stuff like punkrock is their thing. Here´s an interview done in November 2015
Please tell me a little bit history of the group?
Mike: John, Dante, and I met during a friends recording session at my studio. We later decided to record some songs together in another project and eventually ended up with what would be "1". Before it's release, we enlisted people (including Tim Hines) to form a band to play live. The band had a buzz during this early period opening local shows for The Buzzcocks, Spoon, and Supergrass, but circumstances didn't allow us to tour or do any heavy promotion, so things quickly ran their course. Over the next few years the band changed lineups a few times and we continued to play live and record albums "2", "3", & "4" as a 'band'. Around the time of "5", John and I were pretty much recording the records ourselves with the other members coming in and out of the mix. In 2007 we landed the song 'Outside' in a television commercial. Since then much of our audience reach has been through television and commercial licensing and simply word of mouth.
Currently, all core members are writing and recording new Stereotypes music.

Please tell me a little about every member in the group right now, age, family, work, interests and something bad about everyone? Earlier bands?
Mike: 44, father, husband, studio owner/producer Earthling Studios in San Diego, songwriter, multi instrumentalist.
Something bad: I can tend to be the dark cloud in the room.
Former bands include: Static Halo, Jersey Thursday, Lights On
Dante: 41 self employed consultant, songwriter and guitar player Living in Boston. interests include collecting recording equipment and listening to music. one bad thing is not knowing when enough is enough. Former bands The Bad Apples, The Seeds, and Chelsea Manor.

I can hear both garage, powerpop, 60´s rock/pop and old punkrock? Any other musicstyles you like? Am I right? Favorites from the past? Is it tiring to be compared to other bands or do you understand it?
Mike: Yes, you are right. I'd say post punk is a big influence as well.
It's never tiring for me to be compared to other bands. We are lucky that we have been compared to most of our influences at this point! I consider it an honor.
Dante: I think at this stage in rock n roll you can't do anything without someone comparing it to something else. I think in the beginning we were compared to the Strokes a little too much.

Stereotypes are you satisfied with the name? How did it came up? Wasn´t you afraid that not any other band would have the same name? Which is the best bandname you know?
Mike: It was a quick decision and we never looked back really. Yes, it has been a battle, as new bands try to use the name all the time. It can be very frustrating having 15 releases and people are still thinking they can claim the name as a new band. I have to ask, what does a group that's not 'world famous' need to do for a little common respect these days? It's not hard to figure out we've claimed the right to the name through our body of work and it has also been legally trademarked for many years now.
I've always thought 'Guided By Voices' is a great band name...

What´s the best thing with playing live?
Mike: Playing with people you have a long time friendship with. I think that history comes through in the music.
John: the raw energy and spontaneity of a live show is unbeatable!
Dante: I think it is making a connection with people who have never heard of us or our music.

And where is best to play? And the worst place?
Mike: The Leucadian where we played our early shows was the best!
John: yeah, the intimacy of the Leucadian(Leucadia, CA)was very nice. The worst place is a sports bar with TV's everywhere!

How is to play this sort of music in USA right now? Which types of bands do you have concerts together with?
Dante: We don't play much right now, but it is nice playing with younger bands and seeing that there are still people interested in getting out to see live music.

How would you describe your music in three words?
Mike: In The Moment
John: melodic/fun/explosive

What does punk mean to you, is it only a word or is it a lifestyle?
Mike: I never considered myself a 'punk', but I do relate more to the punk ideology. I have always been DIY. Most of the bands I record and produce are punk in nature. The Stereotypes record and release our own records, make our own merchandise, and handle our business internally.

How do you see on downloading, mp3 and that stuff?
Mike: Not much issue for me, it's where the times are and I think it must be embraced on some level. Ideally, I like the idea of making a record that is meant to be listened to front to back on some physical format like vinyl or cassette. I wish the majority of people still listened to music this way, but it's just not the reality of our current environment.
John: It's funny. we're ok with it…but, at the same time it's kind of scary that a lot of kids/adults have never paid for music.

How is it to live in USA now? Politically?
John: I vote. There is definitely a widening economical gap. Maybe time for a change.
Dante: Well it is election season so things are starting to get ridiculous.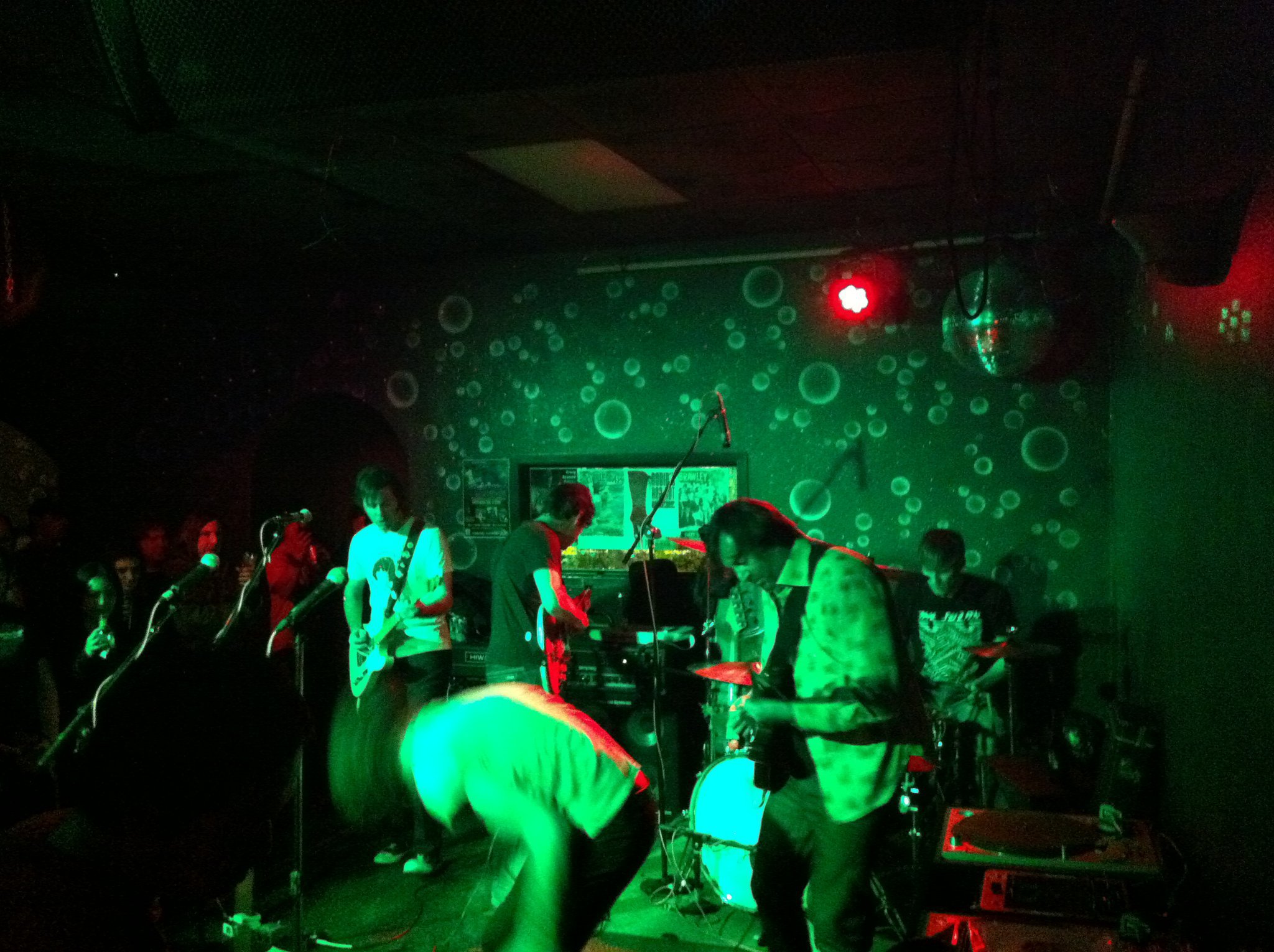 Is there any good bands from your USA? Is the punkscene big? How is it in your hometown? Old good bands from your country?
Mike: There's tons of 'good' bands all over now. I think too many to mention... but not much that really seems extraordinary these days...
I might be getting a bit old and jaded too... Haha!
John: I agree…tons of scenes, lotta good bands. You name it. I like Dead Ghosts from Vancouver. Girlpool too. So many bands, so little time!
Dante: There are some great bands in Boston right now; Viva Gina, Found Audio and The wrong shapes.

What do you know about Sweden? What is typical Swedish?
Mike: Swedish made Hagstrom guitars have been my guitar of choice for a few years now.
John: I'm a big fan of the Nomads. Saw them up in Bellingham,WA at GarageShock. They were amazing. My son likes Icona Pop. We just bought a pair of Happy Socks. Would love to come visit.

Is there any subject that you never will write anything about??
-Mike: Never say never. We have a lot of writing to do still.
John: Probably not. If it's something I am feeling, I write it out…we do feel like we have a lot more to do too.

Politic and music, does it goes hand in hand? Which is your most political song?
Mike: I'm not much for political discussion. I have my views, but prefer not to entangle my personal views with the band or the music. All in all, we are not a 'political band'.
John: Yeah, we are not a political band. Most political song, and it's a stretch, would be "No Leftovers' on our third record.

Best political band/artist?
John: MC5, the Doors, John Lennon/Yoko Ono
Dante: Westly Willis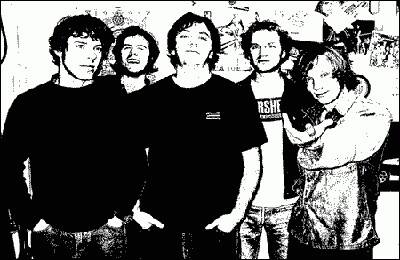 Do you think that music(lyrics and so on) can change anyones life, I mean people who listens to music?
Mike: I can only speak from my personal point of view, but music changed my life as soon as I started creating it. I never wanted to do anything else since that point! I think music is probably subtly 'changing' all of us everyday. If we connect to it emotionally than it's affecting the outcome of our life in some way.
John: I do. Music and words can change one's perspective, and in turn, change their lives. Hopefully for the better.

Your cover on your records looks really nice, is it important to have a record cover which shows people which type of music you play? Which is your own favorite among your records ? Your favorite recordcover? Who does your covers? Why did the record 7 came out so long after 8 and 9
Mike: John had the concept for the first cover. After which, we decided to follow the same basic scheme for our next releases. Once we got to '9' we decided the idea had run it's course. Since that point we are just interpreting what art to use based on the music. John handles the artwork, I help with the layout.
My favorite cover is probably 'Pole Art'. John found this degraded yet intricate hand drawn picture taped to a pole in the middle of nowhere.
John: Usually the latest is my favorite. So, 'Swimming'. I like the eighth record too, as the art is borrowed from Big Star.

Is it important to get out physical records of your stuff? Why or why not? Is there any good record stores in your town/country ?
Mike: I would love to get more proper physical records out there, but again, it's growing increasingly harder to justify this.
It's very expensive to do on your own. There is only a niche crowd of collectors out there and very few record stores left. Not to mention, distribution methods have changed dramatically since access to music has become so instant for most people. We don't play live very much, so we can't sell records at shows often enough to recoup pressing costs. I do believe in keeping it alive. There is a huge vinyl boom right now. The pressing plants are backed up to 5months currently. So a lot of bands are doing it and it is definitely growing again, which is great! However, it would be silly to limit ourselves to that alone in this environment.
John: It is really important to have product to promote yourself. We have more success with licensing our songs when we send physical product to our agent, and they can hand promo to potential clients. A cover and lettering can go a long way.

Do you do any covers when you plays live?
Mike: Not much, we did a cover of Modern Lovers "She Cracked" when we first started playing live. We covered Television "Days" on "4" and we have a darker lo-fi covers album recorded, but not yet released...

Please tell me a funny thing which have happened during your career and under some gig?
John: Well, we had this good gig to open for a popular up-and-coming band from LA, sold out show, etc…but, our guitarist at the time was in another band, and couldn't make it til later. So, we climbed up on stage and the place literally emptied out. Couple hundred souls. But, one of the holdouts, was our friend Kate from Detroit. And we just wrote a cool song about her titled 'Motor City Kate"!!!

How does your audience look like? Which people do you miss on your concerts? Which is the biggest band you ever have played together with?
John: Our audience is varied. Allover…
Buzzcocks or Spoon.
Dante: I think the audience at this point are people hearing the songs on their favorite show or somewhere else on TV. The biggest gig we did I think was opening for the Buzzcocks.

Please rank your five favoriterecords, five favoriteconcerts and five most important things in life?
Mike:
My favorite records change all the time... Impossible to answer!
Concerts: Television, The Chameleons UK, World Party, Smashing Pumpkins (Gish tour), Guided By Voices
Family, health, music, taking responsibility, patience
John: The Plimsouls, Iggy Pop, Bauhaus, Human Therapy, The Cramps…records would be hard to name. Always changing...
Dante: forever changes- Love. The return to from black magic party - Pop Levi, One chord to another - Sloan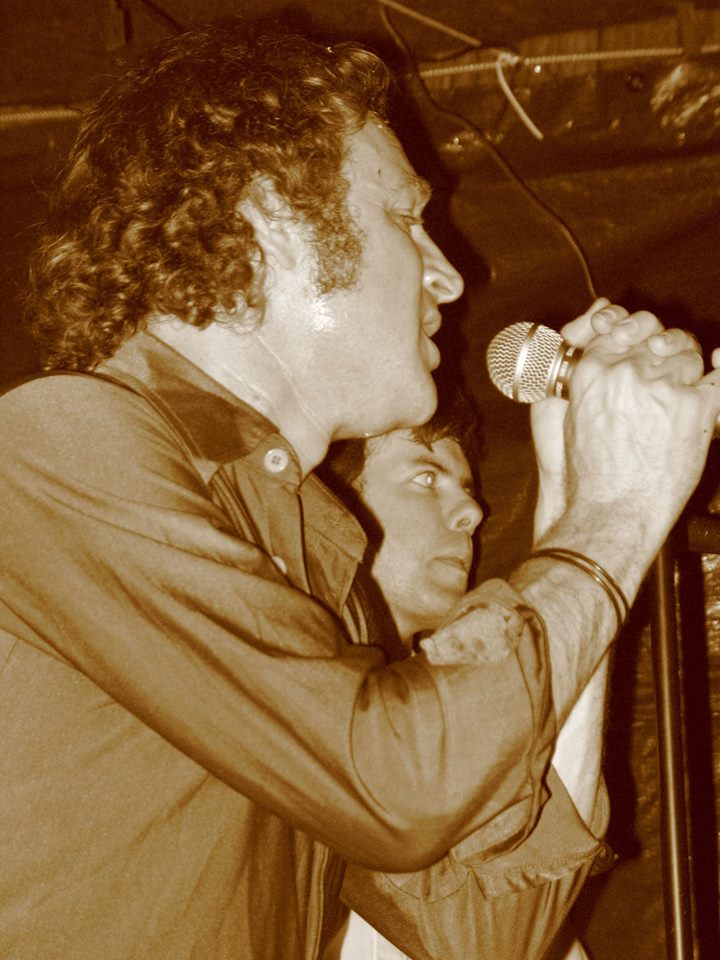 First.last and most expensive record ever bought?
Mike: First - Men At Work 'Business As Usual' (age 10)
Last - The Action 'Rolled Gold'
John: Peter Frampton/KISS
Last would be Natural Child.
Dante: First: David Bowie Lets Dance.
Last: The Sea of split peas - Courtney Barnett

Is it boring with interviews? Is it much interviews?? The most stupid question you ever have got?
Mike: I don't mind the occasional interview, I am glad to get one once in a while. We have had very few over the years...
John: I don't do many. So it's fine.

If you could choose five bands from the past and the history and nowadays and both dead and living bands to have a concert together with your band. Which five have you been chosen?
John: Willie Nelson

Is music a good way to get out frustration and become a nicer person outside the music??
Mike: For me, yes. I'm not at my best if haven't played music for at least 3-4hrs a day.
John: Yes!…creating something from nothing is always a great feeling.
Dante: I think so to, I guess its like kickboxing or yoga for some people.

Futureplans for the band?
Mike: Continue making records. Hopefully, one day touring as a full band again.
John: Stay true to ourselves and try to write good songs. Serve the songs, not our egos.
Dante: I would live to play more shows.

For yourself?
Mike: Learning to play cello and violin, hopefully being able to add those skills to future music.
John: Remain positive on all fronts. Be cool to people…and turn challenges/obstacles into opportunities.
Dante: I'm hoping to get a solo record out in the next year.

Wisdomword?
Mike: Stay calm
John: Patience. Calmness. Keep honing the art of writing.

Something to add?
Mike: Thank you Skrutt (Peter), for your interest and giving us a avenue to tell a bit of our story.
John: Thank-U Peter for your passion. Cheers!