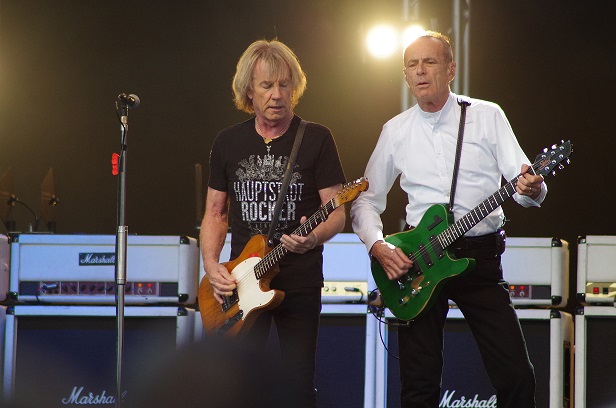 Jag var ju på Magnus Uggla i onsdags och då var det mycket folk innan konserten men jag tror att det är mer idag. 50 år har Status Quo hållit på och spelat och jag började gilla de när de hade gjort Piledriver och det var väl 73? Sedan följde On The level, Hello, Quo, Blue for you och det var väl inte förrän punken kom som jag började att lyssna på annat än Status Quo. Lyckades inte se dem på deras avslutningsturne 1984. Men det har ju blivit en del chanser till men nu skall det i alla fall ske. Min Status-debut alltså. Ska bli kul att se de gamla gubbarna(de fyller snart 70) och det hoppas jag inte skall märkas. Publikmässigt ser jag ut att bli bland de yngsta med mina 52 år. Kanske inte riktigt sant men medelåldern är högre än på en Håkan Hellström-konsert om man säger så. Konserten börjar med Caroline, Rain, Paper plane och Little lady bland annat och det är ju en bra start.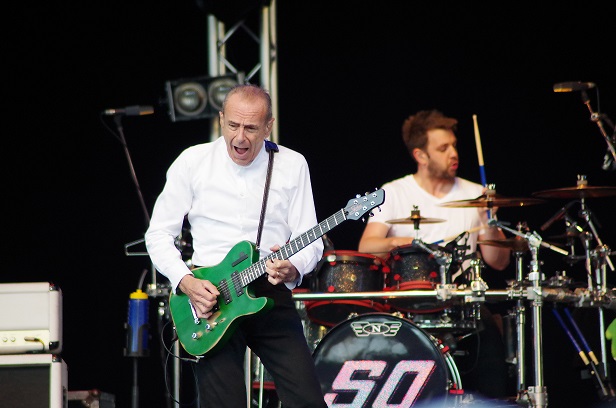 De kör ett medley också med låtar som Wild side of life, What you're proposin, Again and again och Big fat mama och det är välspelat och de verkar ha ganska kul på scenen. De spelar några låtar till där som jag kanske inte är så förtjust i även om deras version av In the Army now är ganska bra. Men det som slår mig är att de spelar riktigt tungt ibland och det är så att jag får ståpäls när de kör trion låtar Roll over lay down, Down Down och Whatever you want som de gör fantastisk version av. Så tungt och så bra.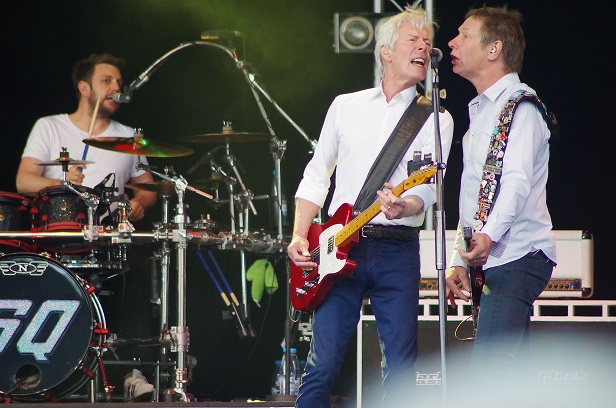 Det som också går upp för mig är att jag inte gillar trumsolo, att Rossi röst håller bättre än Parfitts. Basisten är riktigt rolig att se och hans scenspel måste komma från att han har varit med i ett punkband?? Extralåtarna är jag lite besviken på för varför köra en låt som Rock n roll music till exempel när man har en sådan skattkista av låtar att köra ifrån. Men allt som allt är jag mycket nöjd med att äntligen ha fått se mina gamla hjältar efter alla dessa år. Kul också att se att de verkar ha så kul på scenen ännu. Undra hur länge de kommer att orka men jag såg inga ålderskrämpor ännu. Publikrekord för året?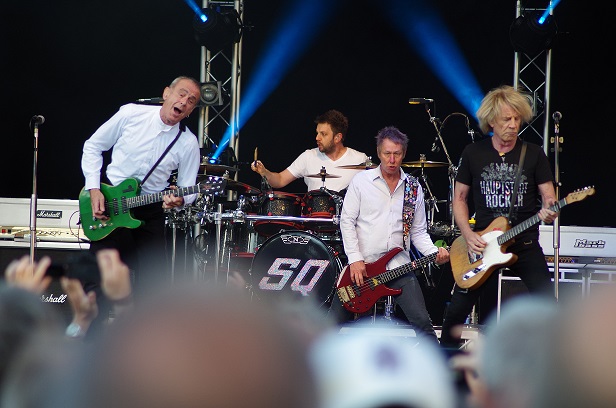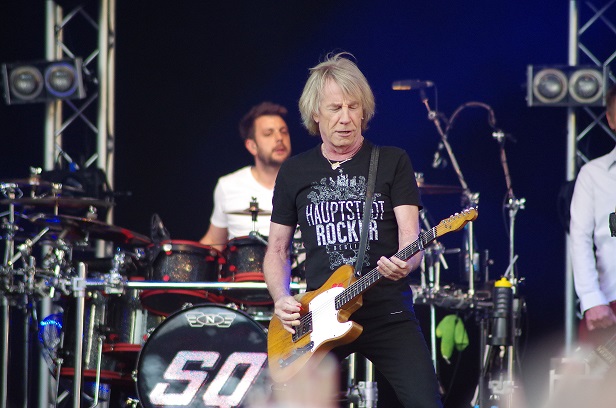 I was on Uggla on Wednesday and then it was very busy before the concert but I think there is more today. 50 years have Status Quo been playing and I started to like them when they had done Piledriver and it was well 73? Then followed On The Level, Hello, Quo Blue for you and that was nothing else until the punk came as I started to listen to other than the Status Quo. Did not manage to see them on their last tour in 1984. But there've been some chances but now it must in all cases be made. My Status debut then. Should be fun to see the old guys (they will soon turn 70) and I hope not to be seen...their age I mean Audiencewise, I look to be among the youngest in my 52 years.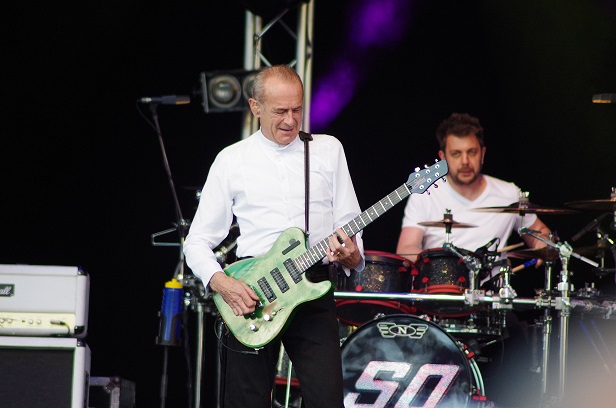 Maybe not quite true, but the average age is higher than than on Håkan Hellström concert if you say so. The concert begins with Caroline, Rain, Paper Plane and Little Lady, among other things, and that's a good start. They run a medley also with songs like Wild Side of Life, What you're proposin, Again and Again and Big Fat Mama and it is well played and they appear to have pretty fun on stage. They play some songs for which I may not be so fond of, even if their version of In the Army now is pretty good. But what strikes me is that they play really heavy sometimes and it is so that I get good shivers when they do a trio of songs like Roll Over Lay Down, Down Down and Whatever You Want as they make great version of. So heavy and so good. It also occurs to me is that I do not like drum solos, that Rossi voice is better than Parfitts.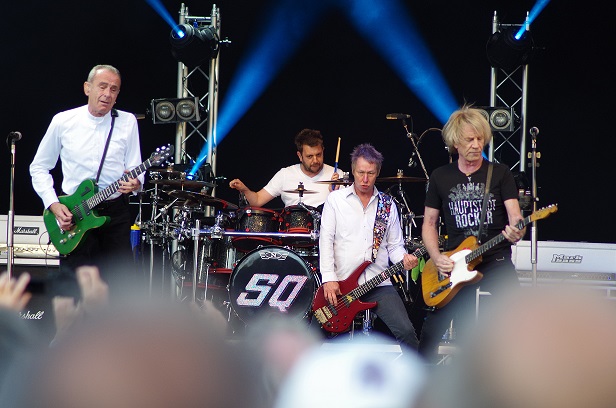 The bass player is really fun to see and his stage play must come from that he has been in a punk band ?? Additional songs are a little bit disappointed for why do a song Rock n roll music, for example, when you have such a treasure chest of songs to take from. But all in all I am very pleased to have finally got to see my old heroes after all these years. Fun also to see that they seem to have so much fun on stage after all these years. Wonder how long they will cope but I saw no old age yet. Attendance record for the year?