Splodgenessabounds have been along with us for a very long time. Now they answered very short on my questions for an interview…September 2014
You have been on the road for a long time...tell me how you started and which members which in the group nowadays?
-There's been quite a lot of deaths in the band over the years, most recently was Ronny Rocka. Drummer Harry Monk & guitarist Johnny Chunders have been in the band for over 20 years, Mat Sargent the bass player joined us in 1999

The long name you have...how came up with the idea?
- Splodgenessabounds; Splodge - a mess and abounds - all around = 'a mess all around'
Have you done any new material the latest years? How does that sound?
- We did a Christmas single last year 'You've Got To Have A Dream' https://www.youtube.com/watch?v=OJ24GRSxH1M
How do you see on punk, is that a movement, lifestyle, musicstyle or what?
- Punk is a way of life for us, it's not a fashion, and it's an attitude.
Have you ever done any political song?
-No
What do you think about music and politcs, does it goes together? Any good political artist/bands?
- Don't think politics and music go together
If you compare with playing nowadays and when you started to play, what´s the biggest difference?
- Everyone looks older
Are you gigging a lot?
- We play mainly festivals and guest appearances, often tour with Bad Manners
Can you live on your music?
- It keeps us in beer & pot noodles!
You say that you´re happy that the awful Sham-.interview is gone from my site, what was the awful with that? What´s the real history?
- Load of shit! Keep it real
Which of the old punkbands which stills play do you think are the best ones, which have more to give?
- The Ruts, The Damned and Jimmy Pursey's Sham 69
Is there any new good punkbands around in England right now?
- We encourage new bands to support us (if they dare) we need new bands to keep the scene going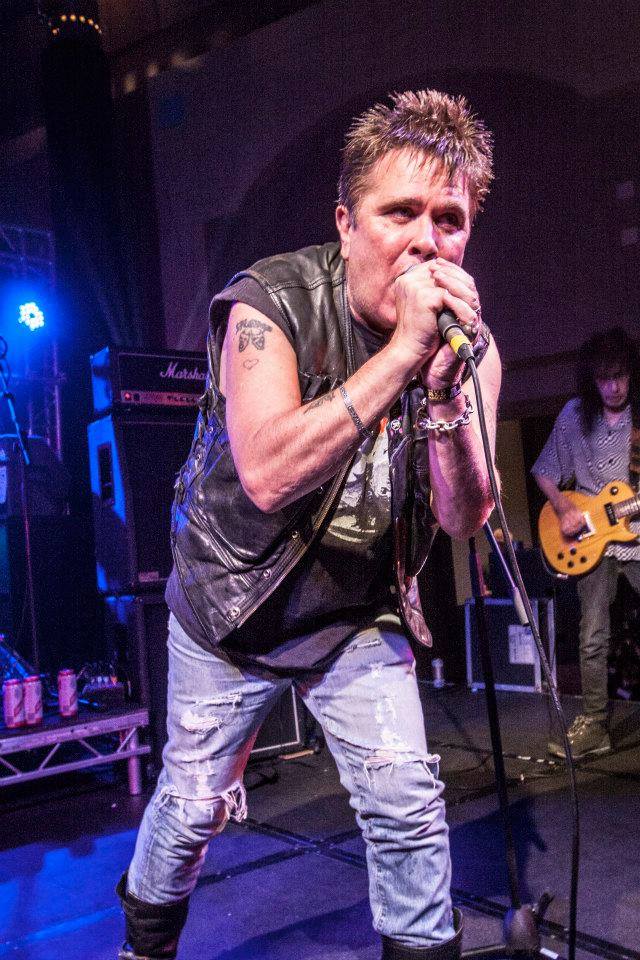 What do you listens to except punkrock?
- Lots ! Ska, reggae, rock, heavy metal
You have been called a lot of things can I think, oi, punk, 77-punk etc. How would you describe your own music in three words?
- Punk, Mongy, shit
If you being compared with anything else what have that been?
- A fart in a space suit
How is it to live in England right now? Politically?
- Always loved London, there's always something happening here, we don't get involved with politics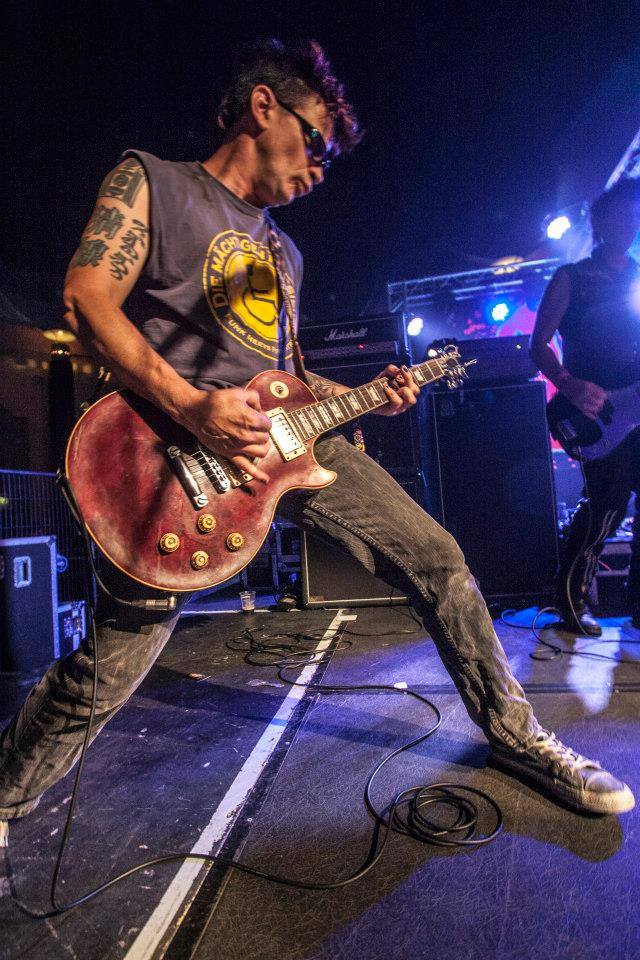 What do you know about Sweden?
- Nice meat balls! midnight sun in the summer, cold in the winter and everyone drives a Saab or Volvo
Have you heard any good swedish bands?
- I'm friends with Peo from 80's punk band Noice, there's a new Swedish band we like called Zero Zero !
When you do lyrics, what influences you do that sort of lyrics you do?
- Socks, Dale Winton, lager, little bits of paper, funny noises.... anything really
First, last and most expensive record ever bought?
- I don't really buy records, people just give me them. 1st album I bought was Electric Warrior - T Rex and the 1st single Bridget the Midget The Queen Of The Blues by Ray Stevens
The ten most important records in your life?
- The Crack - The Ruts Never Mind The Bollox - Sex Pistols London Calling - The Clash Anvil Chorus - Heavy Metal Kids Magicians Birthday - Uriah Heap Ace Of Spades - Motorhead Black Lace - Party Party Electric Warrior - T Rex Psychomodo - Cockney Rebel Slider - T Rex
Is it many interviews? Is it boring?
-Yes.
Which is the question you never get but you want to have, please ask it and answer it?
- Lend me a fiver
Which are the futureplans for the band?
-. Record a new Splodge album at some point
For yourself?
- Sing a duet with Dale Winton
Wisdomword?
- Plimpton
Something more to add?
-. Not really, I'm going down the pub!!!