Skaciety is an English band which sounds fucking good with their skamusic. Here they answered a lot of questions in November 2014.

Please tell me a little bit history about the band?
-We formed in early 2012 heavily influenced by Reel Big Fish, we had a very ska/rock sound. As we progressed as a band we devoped a greater interest in punk and just kinda became more of a punk band with horns.

Please tell me a little about every member in the group right now age, family, work, interests and something bad about everyone?
-Aiden Lamb (16) used to strum off-beats regularly but now is a self-taught master basser. Bad thing: Made an inappropriate joke at a family fun day.
Harry "Spazzy" Whatrup (16) loves badminton, playing with himself (yo-yo, Rubik's cube.) Bad thing: did the girl on the CD.
Lucas Hui (16) intense maths debator. Bad thing: Intentionally wore a Bad Religion shirt in a church.
Ben Davison (17) fits air conditioning units on the side of his night job. Bad thing: His night job.
Jonny Bower (17) snaps more g-strings than Harry Evans (good friend of the band.) Bad thing: Owns a Spider-man onesie.

I can hear many different bands here, Voodoo Glow Skulls, Mighty Mighty Bosstones. -punk Am I right? Do you listen to old ska from the 60´s too?
-We are extremely influenced by punk bands to the extent where I'd say we're more a punk band than a ska band, maybe a punk band with horns? The biggest ska influence would probably be Less Than Jake for me though they're not really a ska band, I know Spazzy (our trumpet player) likes Madness and I think that comes through when he plays his jazzy solos. NOFX are without a doubt the biggest punk influence on the band though I've been listening to a lot of The Descendents lately and Lucas has been listening to a lot of Bad Religion so generally it is the Californian punk scene that we really relate to. Our trumpet player loves ska.

Skaciety, was it important to get in ska in your name , is it a good bandname? Which is the best bandname you know??
-When we first started, coming up with a name we all agreed on was difficult, so we grabbed at Skaciety when we finally found something we all didn't hate. However after 2 years, we now realise that nobody can correctly pronounce or remember it, and it doesn't properly represent us as a band. Also it's soooooo cliché. So a good band name all in all.

What´s the best thing with playing live?
-The whole live experience is just amazing. I think we all get something different out of it. Spazzy likes the freedom he has on stage when he can say or do whatever he likes without getting a spanking from his mother. I just generally love playing music.

And where is best to play?
-The best gig we've ever played was at The Emperor's Ballroom in Blackpool for Rebellion festival. Though on a regular basis we love playing at the Lady Luck and the Maiden's Head in Canterbury because the audiences are always great and the staff are always very welcoming.


How is it to play this sort of music in England? Is it a big scene?
-I wouldn't say the scene is particularly big here but there is a great local underground scene with many great bands.

How would you describe your music in three words?
-Very, Very, Loud

What does punk mean to you, is it only a word or is it a lifestyle? I know you play sak but I can hear some punk here and there in your music?
-I think that being punk is subjective.

How do you see on downloading, mp3 and that stuff?
-I think it's completely removed any possibility of people making a fortune out of playing music, but at the end of the day if you're motivated by money then this probably shouldn't be the industry for you.

How is it to live England? Politically? Or do you don´t give a damn?
-A lot of political parties scare me, I don't think we will ever have a time when everyone is content with our government.

Is there any good bands from England now? In your homecity?
-Call Me Malcolm, Philtrum, Ted Dibiase and the Million Dollar Punk Band, The Committed and Less Than Worse.

What do you know about Sweden?
-I believe Javla is a swear word of some kind. The capital is Stockholm I believe, I'm not sure what kind of thing you were after but our collective knowledge is rather shocking.<![if !supportLineBreakNewLine]>
<![endif]>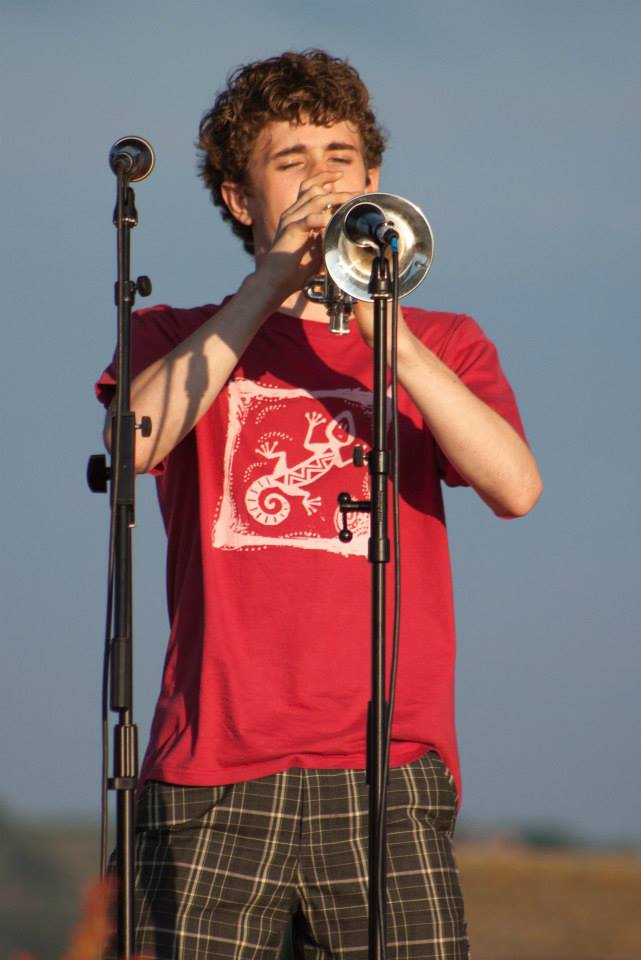 <![if !supportLineBreakNewLine]><![endif]>
Have you heard any good bands from Sweden?
-Millencolin are from Sweden I think, they're pretty cool.

Your lyrics, who does them and what influences you?
-I (Aiden) write the lyrics and I'm generally influenced by things that happen to me, never any positive things though, they wouldn't make very good punk songs.

Is there any subject that you never will write anything about?
-I don't really have a filter as I'm not bothered about sharing anything, so far nothing funny has been written so who knows if that will ever happen?

Politic and music, does it goes hand in hand? Which is your most political song? And your most unserious song?
-Yeah I think if you've got something to say music is the perfect medium to get your message across. We only have one political song and that's called 'Hard Realisation', it's about a point in time when David Cameron was planning on banning pornogrophy and the connotations that come with that kind of cencorship. I Can't Stand Him Standing Next To You makes me laugh, I'd say that's not very serious.

Do you think that music(lyrics and so on) can change anyones life, I mean people who listens to music?
-Music has become my life so definitely.

You do a cover on the record…Call me Malcolm tell me about them?
-They're an awesome local ska-punk band and the song was so good we just decided to steal it. Definitely check out their new album 'We Did This To Ourselves' every song is great. We may have something to announce for next summer regarding them but you'll have to keep an eye on our facebook page for that.

Is it important for you to get out physical records? Have you done anything more than the one which came 2014?
-...For Your Age' was our first ever physical release, we have a bunch of demos which we put out online called 'Swallow Scum' named after a sign in our town which we found hilarious but those aren't available anymore. I always prefer to have a physical copy but I completely understand why some people prefer to have the digital media, realistically it's way more convinient.

Please tell me a funny thing which have happened during your career and under some gig? I can imagine that it´s wild
-Someone in one of our shirts drop kicked a security guard,that was interesting to watch.

How does your audience look like? Which people do you miss on your concerts?
-There are people from all walks of life who come to see us. I think as long as you love the music it doesn't matter how you choose to look.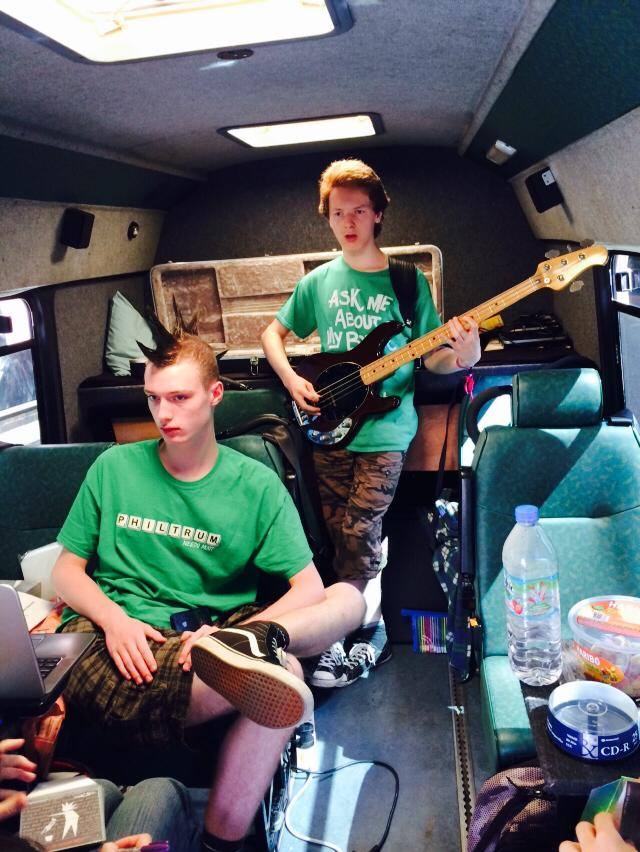 Please rank your five favoriterecords, five favoriteconcerts and five most important things in life?
-These aren't in order but:
1. Less Than Jake - Hello Rockview
2. NOFX - Wolves In Wolves' Clothing
3. The Offspring - Smash
4. Reel Big Fish - Why Do They Rock So Hard?
5. Rancid - Let's Go

I can't remember a lot of concerts to be honest though Less Than Jake at the Barfly in London was incredible, it gave me permanent ear damage but it was totally worth it.

Again I won't give 5 points but make sure that whatever you're doing makes you happy. There's no point wasting your life away doing something you don't enjoy or being in a situation you don't want to be in.

For your age you call your CD…why this name …any deeper meaning? And you also write that people misprononunce your name what do they say or write instead?
-Haha, well as we are relatively young whenever people complement us they always add 'for your age' at the end as something to say, which to us completely dampens the compliment. So we just thought it would be funny to call the album that.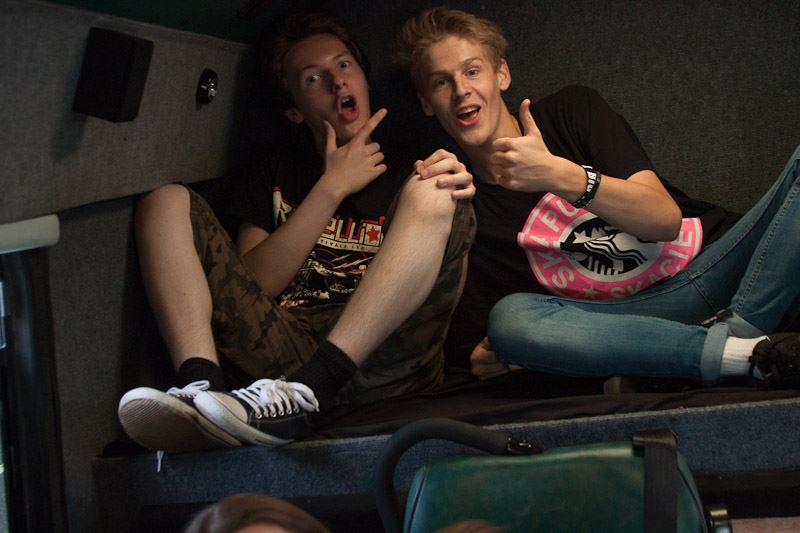 Is it boring with interviews?
-This one has been fun.

Futureplans for the band?
-Keep gigging and keep coming up with new stuff.

For yourself?
-The band is my life, so gigging and writing new music.

Wisdomword?
-Don't ever eat a chocolate covered pretzel given to you by someone you've pissed off.

Something to add?
-For now you can download our new album for free on bandcamp at: www.skaciety.bandcamp.com
Thanks