Ray Cappo from the fucking good group Shelter answered these questions in the mid of may 2001. Please read them and give yourself an opinion about the group.
Why did Porcell leave the group?
-He was having a kid-and also was married so he couldnt tour alot. I think
also we had differences in what we wanted the band to be. I think Porcell
wanted it to be more of a preaching krishna band and I thatīs not how I look
at spirituality really any more. Itīs not like one is wrong and one is right
theyre just different. To me things like spirituality are something I keep
private or talk about only if one wants to know but im not really a
preacher.

What have the new members done for your sound?
-Well I wrote most of the songs in Shelter anyway. Porcell only wrote on
beyond Planet earth and 20 summers. Supergrass is just a great guitarist and
has good taste in music and adds cool layers and sounds..and has a great
voice for back up vocals. Sri also sings backups very well.

Whatīs the difference of playing nowadays and if you compare with the
beginning of the 90īs?
-90s was all metal hardcore...im glad thats over.

Any plans to reform Youth of Today sometime, what would make you do it?
-No plan.

If you could choose five bands from the history to play with Shelter on a
gig, which five bands would you choose?
-SS decontrol, Negative approach, 7 seconds, Uniform choice and Tom Jobim

I think you new CD The purpose sounds a little more commercial, a little
Offspringsound, comment on that?
-I think youre crazy.

Which other comparions do you get in your reviews?
-I dont know any body that heard it yet.

The Hare Krisna thing, is it still living in your own world, whats the
best and what the baddest with religion do you think?
-The best thing I think would be giving a person a chance to see themselves
seperate from this temporary world. The worst...hatred between different
religous groups.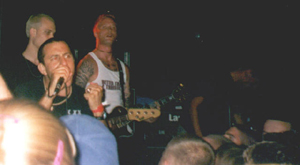 The straight edge movement in Sweden was very big, but It went away
someweher when Refused quit playing, how is the movement in USA?
-I dont know

Can music change anyonesīlife?
-It changed mine.

What do you think about the new way to communicate with email and
internet and all that?
-Can be good can be bad.

Any favoruite site yourself to recommend?
Bjj.org

You call your site for I need your shelter, howcome?
-Porcell made it up.

15.Do you have good contact with your fans, in which way?-Mainly at shows or
some emails ...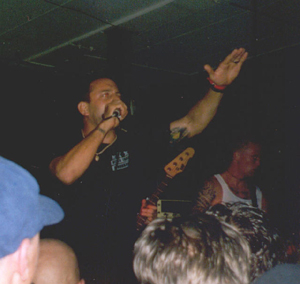 Which is your advice to a new and young band, if they want to get a
contract?
-Play and write music that you believe in and make sure you love it.

What do you know about Sweden? -Itīs cold...it has moose, good bands, many
people are very fashion concious..even if it is anti fashion concious.

Is there any good bands in Sweden that you like? -Division of lorli, the
smoke alot of the burning heart bands. Abhinanda, Int.noise consp.

How is it to live in USA now with George W Bush as a president, have you
noticed any changes yet? - The changes will be felt gradually now that the
baboon has taken his place in office.

How is it with rascism in USA right now?
-I think ist still a serous problem. For sure..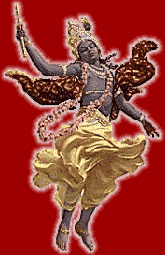 How would you describe your own music in three words?
-Positive, agressive,melodic

What does the word punk mean to you, have any deeper meaning?
-Challenging the idea what is normal.

Future plans for yourself? -Writing a book and a movie.

Future plans for the band? -Touring writing etc.

Wisdomword?-Sometimes when things fall apart greater things sprout from
the ground...so let it all fall down.

Something more to add?-Tak
ray