Sekunderna are a really interesting Swedish band with roots in early Swedish punk but somewhere I think they have their own sound in punksweden. August 2021
Some history about the group?
-We've been playing together since, like, 2017. We've known each other for quite some time and played together in different constellations before that. Mostly HC.
Tell me a little about every member, age, job, family, band before and band next to??
- Hehe, well, what to say. Some of us have kids, some of us don't. We have pretty ordinary jobs in school and health care. Our drummer is working on the tv show for Gokväll. That's a little funny. We share some members with umeåpunks in Sista Brytet and Fred Lee and the Restless.
I can hear Swedish '80s punk, do I hear it right? Was it better before?
- Yes, that's absolutely right. We like Ebba, TAnt Strul, Japop and bands like that. No, I don't think it used to be any better.
Sekunderna, are you happy with the name! How did you figure that out? If the best band name hadn't been taken, what name would you have chosen? I mean, what's the best band name?
-We were actually called Persona at the beginning and released some songs under that name. But that band name didn't fit very well with the music we played, so we switched to Sekunderna instead. The best band name... it's hard. Wipers are nice. Works like that in Swedish.
What's the best thing about playing live? Have you started playing after COVID now?
-It's a lot of fun to play live, especially when people are on track. We're in the process of recording some songs, so we're taking it easy on the gigs right now. But it's coming!
Where's the best to play, where's the worst?
-Right now I feel like playing is the best and not playing is the worst!
How is it to play this kind of punk in Sweden today??
-Yes, but it feels good. Feels like the punk/HC scene is less categorical today and that's great.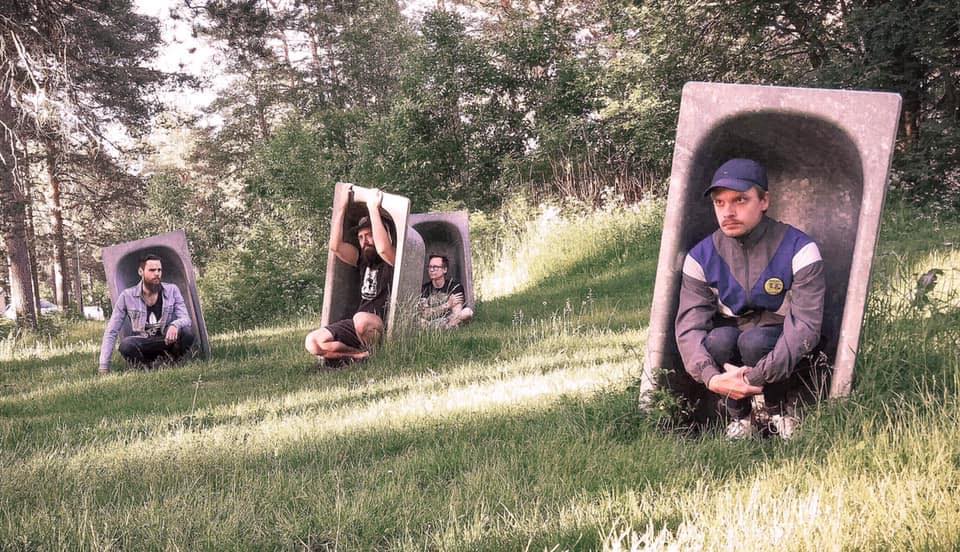 How would you describe your music in three words?
-There was an American who called us Dirt Pop. Fits!
What does punk mean to you, is it just a word or is it a lifestyle? Is it different from when you initially listened to punk and now?
- Yes, it's hard. What's great about punk is the music and the DIY thing. It was important then and it's important now.
How do you see on download, mp3 and the like? You're on Spotify, well paid?
- We don't have anything against it. Sharing is good. I have no idea if it generates any money.
What do you think it's like to live in Sweden today, politically?
- Be interesting with the last government crisis.
Are there any (good) bands in Sweden today? In your hometown?
- Yes, there are many good ones. Rotten Mind, Bäddat för trubbel and Vånna Inget great. In Umeå there are also many good bands.
Do you play anything outside Sweden?
-Yes, we did a little tour in Finland just before Corona. It was a lot of fun.
Other good bands from abroad?
- There are a lot of good bands from abroad. Like The Whiffs, The Rubs, Plastic Tones and Neighborhood Brats.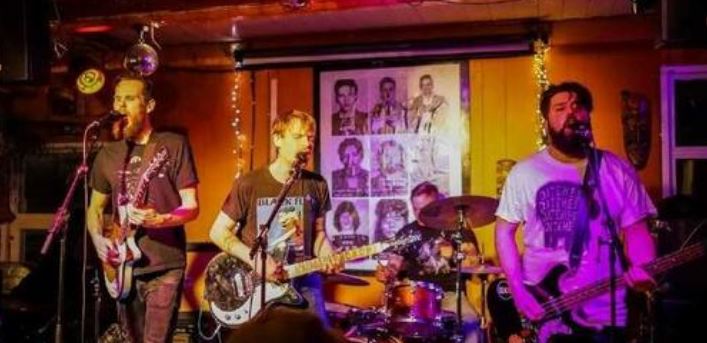 Your lyrics, what are you influenced by? Never in a language other than Swedish?
- No, it'll only be in Swedish. It's the easiest and hardest. Alkberg and Norlin write good texts. We're influenced by them.
Is there anything you'll never write about? Or is there nothing sacred?
I don't think anything's sacred after all.
Politics and music, is it always connected? Or is it just stupidity and being political in music?
- Yes, but it certainly can. In our music, politics is quite subtle.
Best political band/artist?
-Maybe the Clash. But Rage against the Machine we've all grown up with and aren't far behind.
Do you think music can change someone's life, I mean lyrics etc?
- Yes, absolutely.
Your cover is really cool on your single, who did it. Is it important to have a cover that you understand what kind of music you are playing? What's your favorite cover all the time?
-His name is Jani and he comes from Oulu (@zerominded on social media). Covers are super important to capture the feeling in the music. Black Flag's records are very nice.
Is it important to get physical records out? Vinyl or CD or both? Is there a good record store around you left? When do you get out an LP/Full Length?
- We're on vinyl and digital. But some people think the CD is on its way back. Well, in Umeå there are a couple of record stores. One is quite newly opened, it's called Bebopalula land. The songs we're recording now will hopefully be an LP.
Please tell us something really funny that has happened during your career on stage or backstage etc?
-It's always fun to come out and meet organizers, enthusiasts, other bands and excited audiences.
What does your audience look like? What kind of people do you draw? Are you missing any types of people?
-It's very mixed and it's great, but I think we would have liked to reach out to more people," he said.
Please rank five favorite records, five favorite concerts?
-Marked Men - On the Outside Ebba Grön - Kärlek och Uppror Lost Balloons - Hey Summer Hanna Hirsch - Tala Svart Mattias Alkberg - Anarkist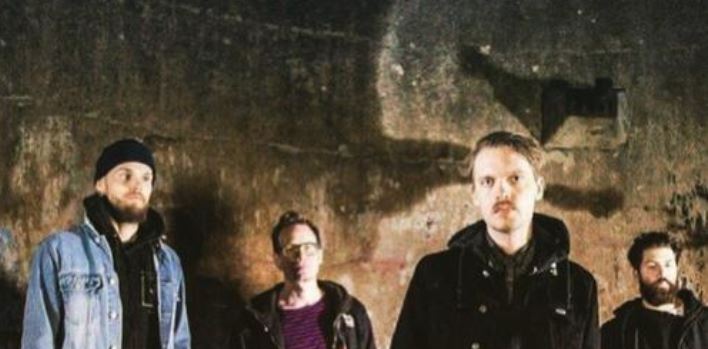 Is interviews boring?
-No, it's fun. But hard to answer well.
If you could choose five bands from history, dead and alive to have a concert with your band, what are the dream bands?
-Would be fun to play with some classic bands: Blondie, Ramones, Stiff Little Fingers, Descendents or Black Flag.
Is music a great way to get frustration out and become a kinder person? Are you angrier today than you were young punks?
- Yes, it's well worded. Becomes a kind of safety valve from the tribulations of everyday life. No, we're not that angry at all.
What's the weirdest question you've been asked in an interview?
-We haven't done many Interviews yet.
What's the question you'll never get, ask it and answer it?
-Are Gyllene Tider Sweden's greatest punk bands of all time? Yes and no. Think they can be called Power Pop. At least early in their career. About as much punk as Tom Petty.
Future plans for the band? - Release records and play live.
To yourself?
-Not directly.
Words of wisdom?
-No, I'm afraid not.
Anything to add?
-Thanks for the interview.