SARDO NUMSPA is a really good group I have not heard too much before but with the new album För alltid it loosened.
The questions were answered by Emme in the end of December 2019
A little history about the group?
-Sardo was started by Sebb and me in 2009. Sebb had made some music that he wanted me to come up with melody and text to, something I was initially not at all craving. But after trying and discovering how fun it was, it quickly rolled on, songs were written and the debut record was recorded in Sebb's basement. There was a thought to start playing live but when we couldn't get hold of a drummer, Sardo was put on ice, in conjunction with the release of our second album "EFter mycket om och men" in 2015 we found our drummer Dogge and Sardo Numspa became a real band.
Tell us a little about each member, age, job, family, band before and band next door ??
-Sebb (bass, song) has a musical past in a hard rock band called Crush. Dogge (drums) also plays in Menudå, Mörbultad and Holly puppet. Emme (guitar, vocals) has a one-man band called Sunsets with Abigail alongside Sardo.
I can hear a lot of trallpunk and some other punk, can I hear right? Was it better in the past?
-Trall and skatepunk from the 90s are the reason why we sound like we do, however, think that there are many good bands even today.
Sardo Numspa, are you happy with the name? I understand that you get a lot of questions about it, but I haven't heard the story. Tell me. I understand you were not afraid that any other band would be called this! If not the best band name had been recorded, which folded name would you have chosen? I mean which is the best band name?
- Both me and Sebb like the movie The golden child with Eddie Murphy and that's why we are called Sardo Numspa. For a while we thought about naming Dr. Klopek, who is one of the characters in the fantastic movie En djävul till granne but in the end Sardo Numspa weighed more heavily. Regarding which is the best band name, I have played in a band called Homobajs, enough said.
What's the best thing about playing live?
-The best thing about playing live is that you put yourself in a situation you are not comfortable in, so every completed gig is a victory and if you are lucky you also have some fun on the road.
Where is the best to play, where is the worst?
-Norrehus in Klippan was really awesome, nice staff and good arrangement. Hard to come up with any others but would probably say that it mostly depends on one's own form of day rather than the place itself.
What is it like to play this kind of punk in Sweden today?
-It's pretty hard to get gigs when we live in such a pretty uncredited genre, but it's worth it when we think it's fun to do fast and melodic songs Then I personally have no need to play live so often for me it's fine.
How would you describe your music in three words ?
- REAL SKÅNSK TRALLPUNK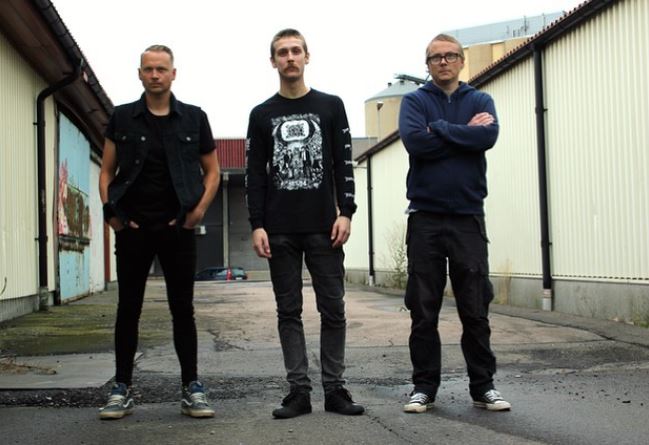 What does punk mean to you, is it just a word or is it a lifestyle? What group/song/ album got you into the wonderful world of punk rock?
-Punk has no meaning to me besides it is good music, do not know how the others feel. It was Strebers and Asta Kask that made me open my eyes to punk.
How is your view on downloads, mp3s and the like? Spotify, the payment from there?
-The payment from Spotify is crap but it's an easy way to get it out, I can't even remember the latest disc I bought but only listens to the web itself so that's what it is.
How do you think living in Sweden today, politically?
-In order to give a proper answer I would have had to write an essay and I do not intend to do so, but basically I enjoy living in Sweden. Have never lived anywhere else.
Are there any good bands in Sweden today? Are you hometown?
-There are many good bands in Sweden, too many to mention. In our hometown of Helsingborg I only know of a band that plays similar music and that is Menudå.
Do you play anything outside of Sweden?
-We have played on Åland with (d)juret.
Other good bands from abroad?
- Same here, too many to mention.
Your texts, what influences you? Never in a language other than Swedish? Was it an obvious choice to sing on dialect or were there thoughts of trying to sing in the Swedish language .... good that you do as you do I think it makes you have a more own sound ..
-What is the case with the texts, it is probably life in general that underlies them. We had and still have no thought of singing in English. According to Sebb, I was hesitant at first to sing in skånska, but I have suppressed it. You can not play REALSKÅNSK TRALLPUNK and sing in national Swedish it would have been tragic.
Is there anything you will never write about?
-We will never again write a song that is about drinking.
Politics and music, does it always belong together?
-No. Also think that it usually gets damn bad as it is often very superficial analyzes with cheap points and slogans.
Best political band/artist?
- Hard to find anyone special. When it comes to music, it is for me the song that is important not the message. I have a great interest in politics but I read books on the subject and not song texts. Would probably say it was better in any case, it feels like most of today is sprung from the modern left who runs the affairs of capitalism and hates ordinary workers. I have nothing to spare for that.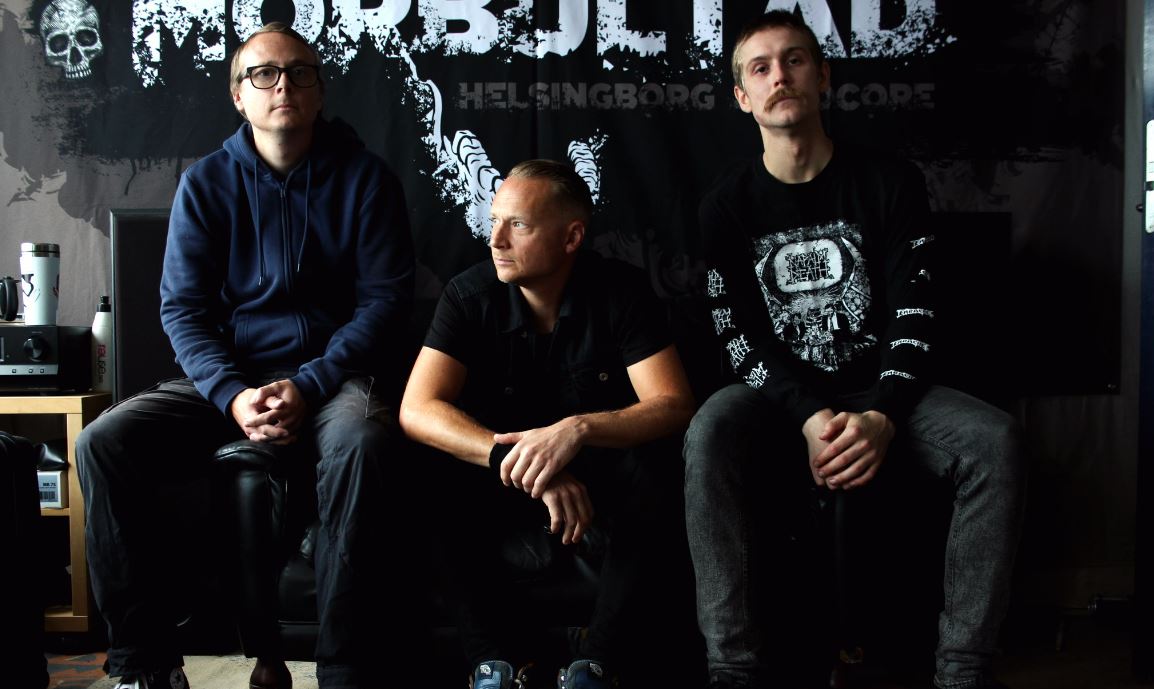 Do you think that music and lyrics can change anyones life?
-No.
Your cover is really cool on your LP, who did it. Is it important to have a cover that you understand what kind of music you are playing? Which is your favorite cover of all time?…
-It's Olle Ferner who made the beautiful cover, it was tremendously kind of him that he showed up and helped us. We are incredibly pleased with what he accomplished. I do not think it is important that the cover represents the music, you look at the cover of För alltid might think that the music sounds like Keep of Kalessin which it does not. When it comes to favorite covers, one pops right in my head, Marduk's latest album Victoria has an extremely neat cover.
Is it important to get physical discs? Vinyl or CD or both and? Is there any good record store in your area? Second Class Kids as a company what do you think of Pelle and his releases?
-We felt we wanted to release a vinyl before our career was over, mostly because it's fun to have. So you have something to pick up and show your grandchildren. CD was never on the lits There should be a record store called Ramlösa Records here in town but I have never been there as I do not buy records myself, but I have heard that För Alltid can be bought there. Regarding to Second class kids, it's cool that there are fire souls like Pelle who release discs with this kind of music even though he gets to work quite a bit in the headwind.
Please tell us something really fun that happened during your career on stage or behind the scenes etc?
-We are very boring so it does not happen so much fun when we are playing.
How does your audience look like? What type of people comes? Do you miss any types of people?
-Would say that we have a very mixed audience and that is fun. I miss no types.
Please rank five favorite records, five favorite concerts?
-Favoritrecords
Funeral Mist Maranatha
Marduk Panzer division Marduk
Metallica Master of puppets
Dissection Storm of the lights bane
Mogwai Come on die young
Favoritconcerts
Metallica Gentofte 1993
Big four Ullevi 2011
Fear Factory Sweden rock 2012
Lagwagon Smålands nation 97-98?
Mogwai Lilla Vega 2001
Is it boring with interviews ??
-This is the second interview ever so you haven't got tired :-)
If you could choose five bands from history, dead and alive to have a concert together with your band, what are the dream bands then?
-Dissection, Funeral Mist, Metallica, Radioaktiva Räker and Onkel Kånkel.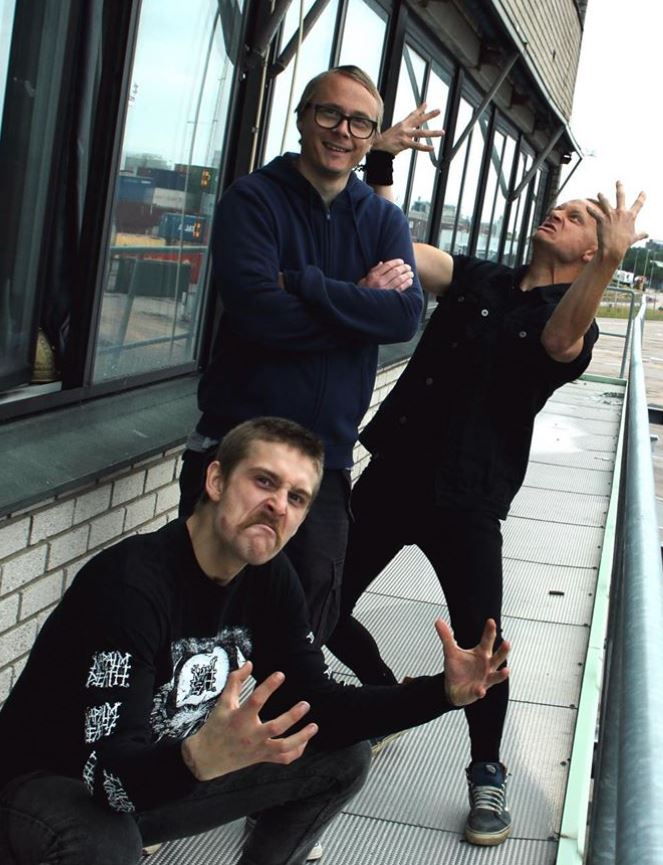 Is music a good way to get frustrated and become a kinder person? Are you angrier today than you were a young punk?
-When you feel the same way afterwards so I recommend you take it in a different way than make a song about it.
What is the strangest question you received in an interview?
-The question below maybe?
What is the question you never get, ask it and answer it?
-Are you an extremely sexy band? Yes!
Future plans for the band?
-We will play in Hofors on April 11!
For yourself?
-Nothing of interest.
Words of wisdom?
-Listen to Sardo Numspa a lot and often!
Something to add?
-Listen to Sardo Numspa a lot and often!