This band comes from Equador and I think it´s my first interview with a band from Equador. They plays a really good punk/hardcore and you must listen to them. November 2022
Please tell me a little about the history of the group and the members right now. Age, family, bands before and on the side
-We started in 1996, we were students at a public school in Quito, we were 16 years old on average when we started as a hobby with instruments made by ourselves, we began to compose noise with messages against the government and the situation of that time.
Have it been many lineup changes?
-Yes, we have been playing for 26 years now, it is difficult to maintain a single line-up, as a Latin people you have to work a lot sometimes in various places to survive with your family, time is a limitation to have a band, especially punk, where everything is DIY.
Retaque how did that name come up? What does it mean? You were never afraid that another band was already called so?
-Retaque is a Colombian slang that means to ask for money in the streets. Something similar to begging, we were teenagers who did not have our own instruments and we borrowed everything to be able to continue with the band. In Ecuador there were few punk bands so it was very difficult for names to be repeated
Is it still important to release physical things? Or can you feel that you have done a record if you only release it digitally? Why a cassette and not a record with Musica de barrio…how can I get your earlier releases?
-We no longer have the previous versions in stock, it is difficult to find physical versions, we don't even have them, we like the physical versions, we still haven't gotten used to the digital age, that's why we decided to do this latest work "Música de Barrio" in a cassette, the original idea was to do it on vinyl, but the costs are very high to do it, but we are still looking for a label to help us with this project.
You have never been to Sweden and played or? If you do not have when do you come?
-No, we have never been able to play in Europe, we want to go we are very eager to do so, but it must be with our own money, it is difficult due to time and above all, money, but we are planning in two or three years to go to Europe.
Which countries have had the pleasure to be hearing the band live?
-We have shared our music in Mexico (2 tours), Cuba, Venezuela, Colombia (many times), Peru (2 occasions), Chile and Brazil.
When you do songs, how do you do, are you jamming together or do someone comes with a lyric and some with the music or how do you do your songs?
-They are inspirations of the moment, we usually work separately on the lyrics, in the rehearsal we put the music and we polish the theme
It seems like your lyrics are important, is there anything you will not write a song about?
-They are important to us, they are our feelings, our way of fighting, our expression. We write according to the situation and the reality of our people. We would never write topics with racist or discriminatory messages
Please tell me a little about the following lyrics
-Fascismo Nunca Mas(Fascism no more) Me refugio en el punk(I take refuge in punk) Nos quiren callar( They want to silence us )
Fascism No More: Against Fascist Ideology and its Indoctrination of Young People. Fascism cannot continue to reproduce and even worse with the people of our scene
I take refuge in punk: A song that was made in our adolescence. Also the routine of work, study, family problems, etc. There is always a way out, there is always a refuge in punk
They want to silence us: What governments do when someone wants to give their voice of protest or is dissatisfied with something, they simply silence or repress them. It is a sad reality in Latin America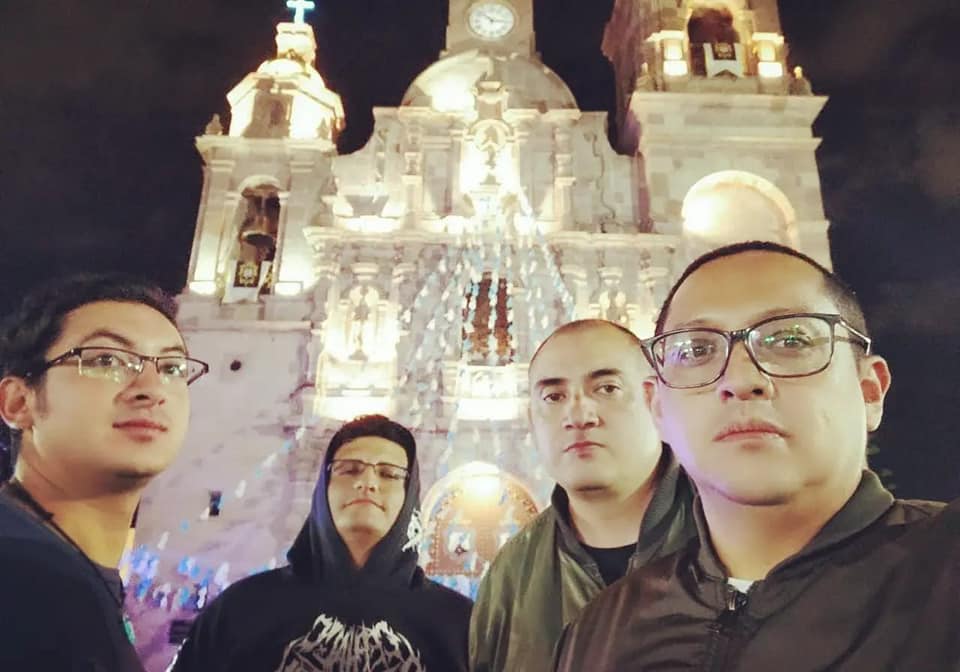 How is it to live in Ecuador nowadays, racists, politics, covid etc?
-The country's situation is difficult: there is no work, there are no opportunities. Under the pretext of COVID, there is a lot of labor flexibility where the rights of workers are not respected. Migrating again is the option for many parents who risk their lives to get to the USA or Europe to look for work and send money to their family. Currently Ecuador is no longer the "island of peace" now organized crime is found everywhere in the police, in politics, on the street. Racism is still a problem especially against the indigenous and Afro-descendant population, for them it is much more difficult to access employment, education and health.
Are you calling yourself a punkband, hardcoreband, metalcoreband or just call you a rockband? Is it important to mention punk at the same time you talk about your band? What is your thoughts about punk when you started and if you compare with punk today?
-We are a punk band with various influences that is very difficult to enclose in a single style, we mix a lot with Oi, Hardcore, ska, etc. We believe that the important thing is the lyrics and the feeling that we put into our songs. Punk has changed a lot. We started in 1996 where it was a smaller group, but suddenly more united and more emotional. Now it is more in number but a little more conviction is missing to go more for the ideology than just being a musical movement
Do you have any favorite football team(I support Arsenal(England) and a Swedish team called GAIS myself)?
-Everyone has their preference of soccer team, most of the boys like the sport as such but they are not fans of a particular team. Personally (Fabri) I am a fan of the El Nacional sports club that this year achieved promotion to the first division, we do not want this rivalry to spread to the streets or concerts because we are a fan of a soccer team. We have played for events of various fans without having any problem and in our shows there are fans of various teams where the anti-fascist sentiment is unity regardless of our colors. We believe in the union of anti-fascist hooligans. We are also involved in social projects with people who like and practice other sports such as Rugby and Wrestling.
Beer is expensive in Sweden. I have a very big interest in beer and brew myself? Your favorite beer style? You don´t have an own Retaque-beer? Or maybe you are straightedge?
-Beer in Ecuador is very accessible, there are several brands and qualities. When we turned 20 in 2016 we launched our own brand of craft beer, it's very good we have: blond, red and black. Then we also made our own liquors: rum, vodka, tequila, whiskey, amaretto, it's better to get drunk with something performed by a local band, a very entertaining way to help self-management.
Is there any good bands from Ecuador worth mentioning? And how is punk living on in Ecuador?
-Descontrolados would become the pioneer band of national punk, a band that was born at a time when repression was very high in our country. Now here everyone lives punk in their own way. The important thing is to give ourselves time for everything, to compose, do activities, manage projects, go out with friends. In the social and political part there are also those who continue to be part of the resistance of direct action in demonstrations, such as in strikes At the front line of the riots.
What is your strength when you play live?
-We play with a lot of feeling since we express in our lyrics what we feel, we have been lucky enough to play in many cities, sometimes on big stages, other times in garages, terraces, bars, we don't care about that, we play with the same desire and energy to that our message reaches a receptive ear.
Which type of people comes to your concerts? Which type of people do you miss?
-From all kinds of people, punks, skinheads, rockers, hooligans, we have people who support us in everything, we are all friends, we are united with the anti-racist ideal and they enjoy our music.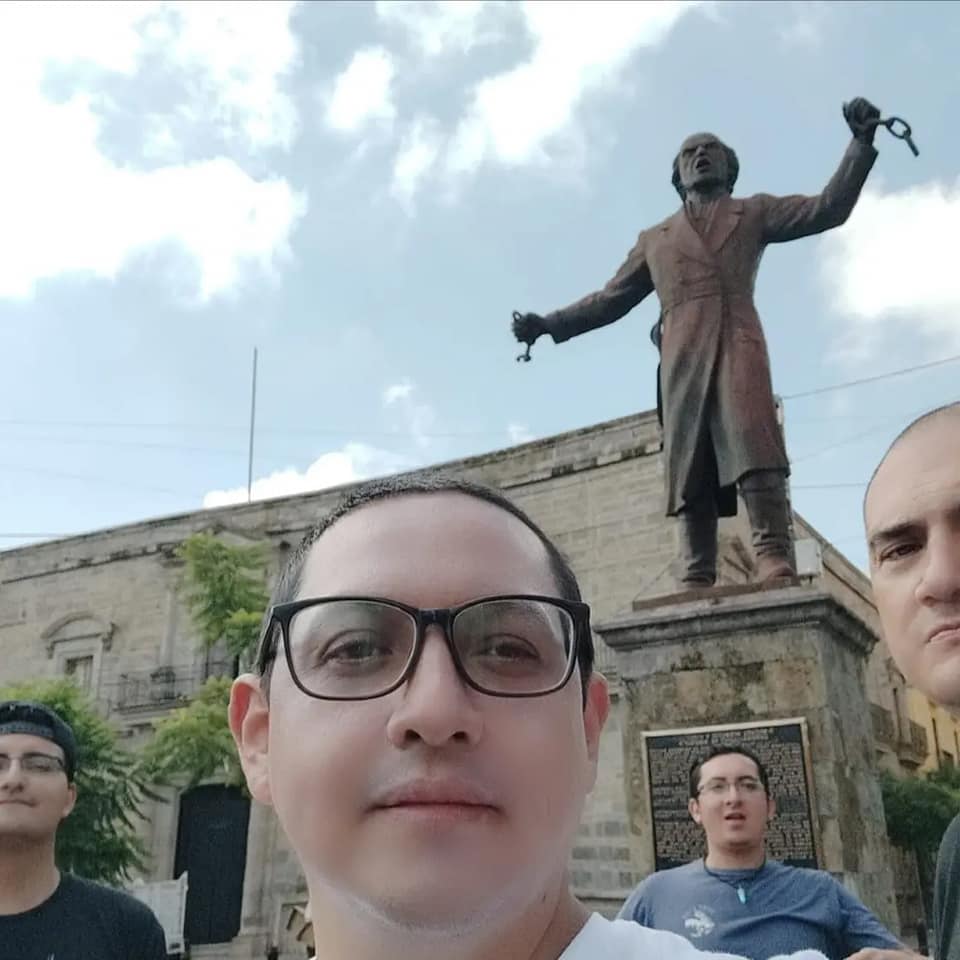 Do you buy a lot of records, or is it only Spotify and those type of things to listen to music?
-I have always preferred to do exchanges, when we had the radio program on FM (People of Oi) we received by mail, cds of punk or hardcore groups from many countries and we put them on the air, it was something surprising to put them on and that people listen to groups from Indonesia or Latin American independent bands on FM, we have some records and cassettes at home.
Are you selling any merch on your gigs, do people buy it? What sells best?
We have a wide variety of merch: t-shirts, jumpers, socks, spirits, beers, hats, patches and people collaborate a lot since we sell almost at cost price and they are always aware of what is new that we are going to have
Which is your own favorite song among your own songs? And which song is the people's choice?
-I like several almost all of them, I really like the ones from the latest work Música de Barrio, also the first ones because they remind me a lot of the beginnings of the band, the song Lo Mejor also because it talks about friends and family , I think each song has its magic. The public really likes Me refugio en el Punk and from the latest album Música de Barrio is the song that is receiving the most acceptance
What´s the biggest difference when you play live nowadays if you compare when you first started to play in a band? Or is this your first band maybe?
-Retaque has been my only band, the difference between the first shows and the ones now, is that before people went to the events regardless of the distance, the sound quality, they got there without having maps on the internet, they went to enjoy and listen to the new proposals, now it has to be done in central places with easy transportation, I think that with the facility of the internet the essence of the scene has been lost a bit
Do you care about reviews? Which is the most peculiar you ever had, with this band or any other band you have been to?
-I really like reviews, it is a very important way for your proposal to be known in other places. We have appeared in several fanzines and independent magazines in several languages. We believe that this type of space is important to reach more people with the message.
If you could choose five bands from the past and the history and nowadays and both dead and living bands to have a concert together with your band. Which five have you been chosen?
-We have shared the stage with well-known bands such as: Boikot and Non Servium in Bogotá and with GBH in Manizales in Colombian festivals. I would like to share the stage with Kaos Urbano and play at festivals in England, Sweden, Germany with bands from there.
Is music a good way to get out frustration and become a nicer person outside the music?
-Music is the best medicine to eliminate all the frustration, all the stress of work and of life itself, it is the refuge that we all seek. I DO NOT GET DISCOURAGED, I TAKE REFUGE IN PUNK
What shall a young guy do today to shock their parents as the way we did when we were young? They have already seen everything <![if !vml]>
<![endif]>?
-As parents it is scary because the dangers continue to increase especially for Latin American youth, the disappearances, robberies, new drugs, new dangers have increased and one thinks about it and tries to protect them much more.
Is it boring with interviews? Is it much interviews? What do you prefer Telephone interviews, face to face or as this one via e-mail?
-I really like answering all kinds of interviews, it's better in person or by phone when you can have interaction. I started answering interviews since when they were done through normal mail it was very fun to answer by hand and send the answer by letter. All media are important as a communication channel.
Future plans for the band?
-Continue promoting our work Música de Barrio, tour Europe and/or the USA, continue in social projects and continue writing songs in order to do splits with bands from other latitudes.
Any Swedish bands you like?
-We have not listened to bands from there, from now on we will start to do it 28.Wisdom word? I don't get discouraged I take refuge in punk
Something more to add?
-Thank you very much for this opportunity, a fraternal hug, we hope to see each other soon, share music, it was a nice interview.