Reject the Sickness is a tough band from Belgium. In the beginning of june 2021 they were so kind and answered a lot of questions from me.
Please tell me a little bit history of the group?
-The band was formed in 2010 by Ruben Van der Beken, the guitar player and me, Guy Vercruysse, the vocalist. We started jamming in 2007 and it took us 3 years to find a descent line-up at that time. We wanted to play modern death metal. In 2010 we released our first demo, Slack Muscles Heal. In 2013 our first mini CD, called Bloodstained eyes. In 2015 we release our first full album 'Chains Of Solitude' on Mighty Music, a Danish label. We will re-record the album in the summer of 2021. Also in 2015 Bloodstained eyes was re-released including the demo, on Headshot records. In 2018 we released The Weight Of Silence, again on mighty music. In 2018 we parted ways with the Brothers Desmet (lead Guitar and Bass) and we recorded 'The New Chapter ep' with our new members Zoran Van Bellegem and Jonas Messiaen. In 2021 While our World Dissolves was released via Worm Hole Death from from Italy.
Please tell me a little about every member in the group right now, age, family, work, interests and something bad about everyone? Earlier bands? Other bands on the side?
-Ruben and Me are the older ones and we are in the beginning of our forties. The rest is situated in their thirties. Ruben (guitar) used to play in Invictrus. Zoran (lead guitar) played in Satyrus and Marche Funèbre. Jonas (bass) still plays in Putrid Inbred, Jannick (drums) used to play in Carrion and Powerstroke. Guy (vocals) used to play drums in Ascendancy and then started to do vocals in Atropos and Kinship. Jannick is always grumpy, even when he is funny, he is still grumpy. I (Guy) am always stressed out about the band and all the shit that needs to be done, I'm the band Nazi (they say). The other three are so weird, I just can't get it into words 😊 Ruben is an old timer fanatic, he works on old cars, like OPEL GT, I know – what the fuck :) . Jonas is building a house for his family, it could be funny, but it's not. Zoran just announced he want to study mathematics... well fuck that. And Jannick likes comedy,….
I can hear much different influences but mostly metal but some hardcore too music? Favorites from the past?
-Well I grew up with Liar and Congress (H8000), so I guess there will always be some core in my soul. I really dig old school heavy metal and I really like the revival of the new heavy metal scene. Bands I really dig are Manowar (early stuff until 2000) or Atlantean Kodex, Heavy Load, Unleashed, Entombed, at the gates, Tiamat, Samael, Beherit, Gojira, Angel Witch, Candlemass, Haunt, Death, Manilla Road, Eternal champion. The common musical interests are Bolt Thrower, Morbid Angel, Archspire, Arsis, Antropofagus, Beyond Creation, Humanity's last breath, D Townsed, The Faceless, Haken, Rivers of Nihil, Emperor... and so on
Reject The sickness are you satisfied with the name? How did it came up? You weren't afraid that some other band would be named like this? Which is the best band name you know?
-Reject The Sickness goes hand in hand with our thematic lyrical concept. Someone who is mad in his head and commit crimes will refuse to acknowledge his deeds. When an abuser is called an abuser he will reject that label. So he rejects his sickness... Some people asks us if it refers to God Forbid album, well it does not... as far as I know, no other band is called Reject The Sickness. The best band names in my opinion is Gojira, Samael, Venom, Angel Witch, Hellhammer
What´s the best thing with playing live? Are you missing it right now?
-We are missing it really hard. We hope we can get on that stage as soon as possible... The best thing about playing live is the interaction with the fans. Also the feeling of a big sound system that pours out the basstones like a god of thunder... We miss to chat with fans after a gig.
And where is best to play? And the worst place?
-The best Gigs are the gigs with a lot of interaction. So a smaller venue with a lot of sweat on the walls is something I really like. But we also had a blast playing on festivals like Graspop or Metaldays... The worst place was on our UK tour in 2016. We arrived at the venue and the booker did not fix that event... that was the worst experience ever. Because we looked like a bunch of fools... The rest of the tour was fun ;)
How is to play this sort of music in Belgium right now? Which types of bands do you have concerts together with?
-The local scene is alive and kicking. Local people seem to pick up the local bands more and more, so that is a good thing. We played with Carnation, Carrion, Primal Creation, Off The Cross, Royal Jacke, Signs Of Algorithm...
How would you describe your music in three words?
-Death thrash melodic
What does punk mean to you, is it only a word or is it a lifestyle? I know you don´t play pure punk but there´s some influences from punk I suppose?
-Well punk is a fuck you to society. We can say a lot of us live like that... I am a Vegan and activist, I call that a lot of punk. Its to fight against a system. That is also what metal does. It' s against the normal...
Which song/album or group was it who took you into music and that you wanted to play music?
-For me it was Manowar, Mercyful Fate, Kreator, Liar, Congress...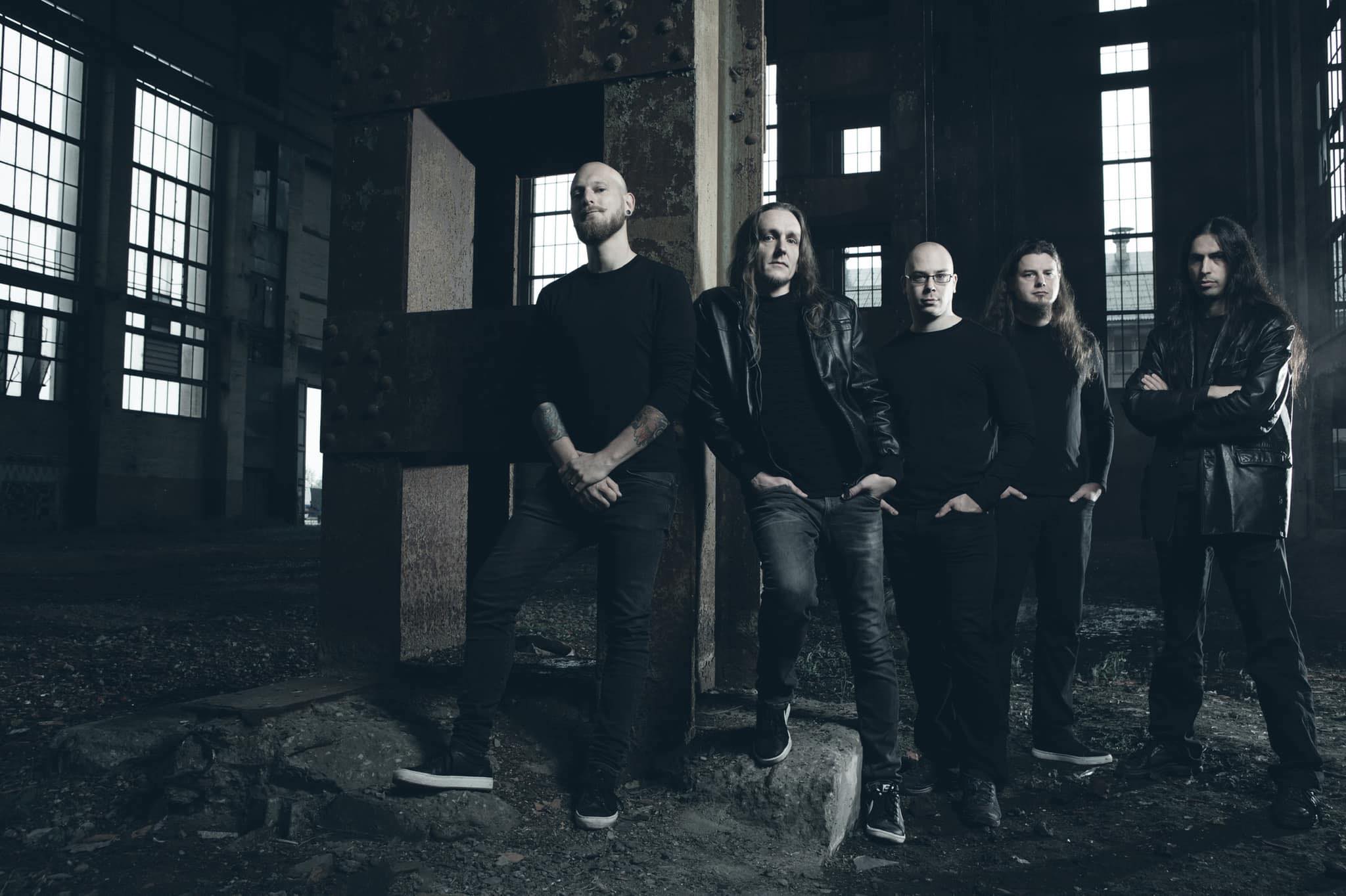 What shall a young guy do today to shock their parents as the way we did when we were young? They have already seen everything ;-)?
-Well a lot of them make stupid tik tok 😊that is more than shocking somethimes haha I guess when your parents want you to walk a path that you don't want to walk, you sure will shock them in one way or another, even today 😉but it's true, when I was 14 years old and my parents heard about the church burnings and saw the music I liked,…. my mom cried more than once, threw away my band shirts and so on. She had a small mental breakdown when I once painted a big black pentagram on my wall... aaah great times!!!
How is it to live in Belgium right now? Politically? Fascists?
-Well we must be very honest, we live in a good country, with a good social health system and a lot of greedy politicians. Belgium has a Flemish, Frensh and German part. There are always problems about money and They all like to do shit on their own and almost never really work together... In the Flemish region the far right is the biggest one since the last elections.. So that is something we need to look out for. A lot of populism and a lot of hate speech... also the far left is winning a lot of new voters. We see a bigger gab between the poor and the rich.. And to be honest, I'm not sure how we can turn the tide soon...
Is there any good bands from Belgium right now? Is the punk scene/metal scene/hardcore scene big? How is it in your hometown?
-I live in Ghent and we have a good local scene... We have a youth organizations called GRIMM GENT and they are focused on dark and heavy music only. So it's a good thing to see that all metal heads gather via that platform... Good Bands you really need to check out are Carnation, Evil Invaders, Primal Creation, Carrion, Crowsview, Temptations for the weak, Signs Of Algorithm, Mordkaul, Spoil Engine.......
What do you know about Sweden? Have you been here sometime? What is typical Swedish?
-Well I went to meet a friend in Sweden and we went drinking and skiing... I thought the people over there were all crazy driving that fast on ice and snow (I know you have special tires). Also it was –32 degrees and when I pissed it was almost ice when it smacked on the ground...
Have you heard any good bands from Sweden?
-You are joking right? 😊
Your lyrics, who does them and what influences you? Never in your own language? Not so positive lyrics you have?
-I write the lyrics... we have a lyrical concept that deals with outcast youth. Abuse, neglect, self harm and how to deal with the aforementioned are the main themes. The lyrics are fictional although I (Guy), the vocalist, can draw inspiration from my job as a social worker. It is a walk through the darkest reaches of the human psyche.
Is there any subject that you never will write anything about? Or isn´t anything sacred?
-Politics – left, middle or right – well never be a theme in our music. But as a Vegan and activist I wrote the Plague Of Life lyrics to awaken or remind people that we send trillions of animals to be slaughtered in a cruel way. But there is also hope in the lyrics, because we see a shift in how we look at food. A lot of people are waking up, also thanks to docus like Dominion, Cowspiracy, What The Health, or organisations like Sea Shepherd, Peta, Animal Rights or via influencers like joey Carbsrtrong, Earthling Ed, Gary Yourofsky or Anonymous for the voiceless and so on...
Politic and music, does it goes hand in hand? Which is your most political song? Is it important to get out your opinions in music?
-Music will always be a way of sharing thoughts. It's important to get a GOOD message out there...
Best political band/artist?
-I really do like Youth Of Today (They had a good message in their music). I also like Primal Creation, a band from Belgium, they have very good lyrics and a sharp view on the politics today. I like Banksey or George Carlin and his 'Never underestimate the power of stupid people in large groups....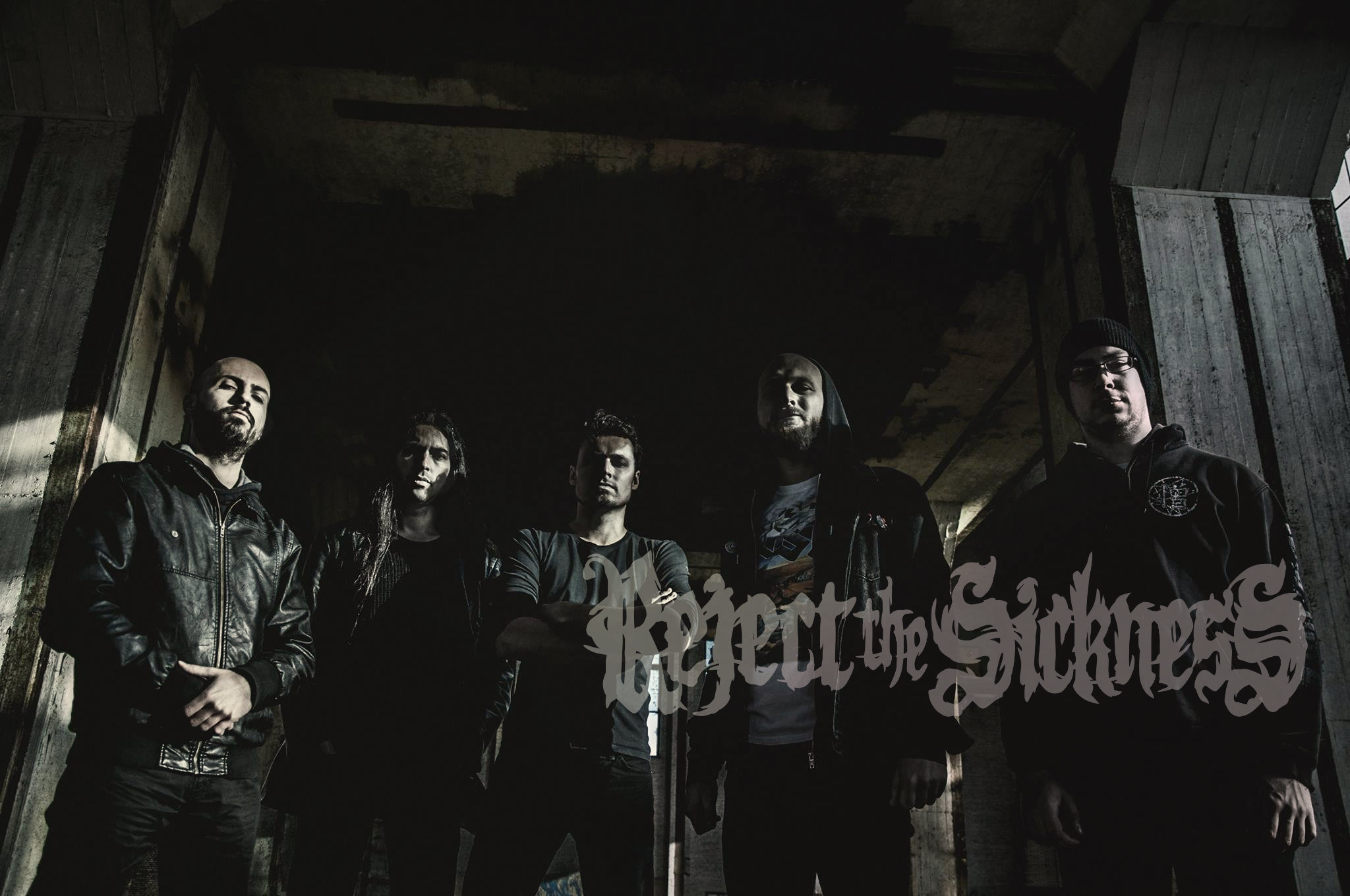 Do you think that music(lyrics and so on) can change anyone's life, I mean people who listens to music?
-Of course, it really did change my life... I grew up with Liar, Congress, Regression (The famous H8000 scene of Belgium).... They got me into Veganism and on the other hand I was in love with the old Manowar and hammerfall, Beherit and Malevolent Creation... They made me fight for what I really wanted in life.
Your favorite record cover all time? Who does your record covers? And do you have any good record stores in your hometown?
-My favorite cover would be 'Venom, Welcome To Hell' and Manowar The triumph of steel (or Into Glory Ride, because it is so stupid epic) The Covers for The weight of Silence album and While Our World Dissolves is done by the epic Tony Midi. The best record stores in Ghent are Consouling Store, Music Mania Records and Vynilla
Is it important to get out physical records of your stuff? Why or why not? Vinyl, CD, cassette, what do you prefer if you could choose whatever ?
-For us a physical item is very important. I am a vinyl collector, so having my own record is very nice to have. Also it brings out the cover so much more. People who buy physical records do it for the music but also for the artwork, the sound and so on... You can support the artist directly, and that is also very important. But Spotify is also very hot. It's a good idea to know how spotify works. If not, you should figure it out as a band, because you can gain a lot of new people, they can find their way to your shop for a shirt or other merch via that platform... Also, for me 'Spotify for Artist app' is an addiction. I like to check it daily to see from where all over the world people listen to our music.
Please tell me a funny thing which have happened during your career and under some gig?
-On our UK tour we arrived at a venue, it looked like some sort of villa. Eventually the villa opens and it's a very nice venue inside, but very Seventies looking, very cool. When climbing on the stage, all music cables where with jack cables, so nothing was with URL, it took hours to set up our gear, but man what a cool night was that (eventually lol).
Which is the biggest band you ever have played together with?
-Primal Fear – Trivium – God Dethroned...
Please rank your five favorite records, five favorite concerts and five most important things in life?
BANDS 1 Manowar – Into Glory Ride 2 Malevolent Creation – The Ten Commandments 3 Cradle Of Filth – The Principles Of Evil Made Flesh 4 Liar – Falls Of Torment 5 Blind Guardian – Tokyo Tales 6 Beherit – Drawing Down The Moon CONCERTS: 1 Liar - 't Schuurke, Izegem 1997 2 Manowar – Vooruit, Gent 1998 3 Running Wild – Live Music Hall, Köln 2000 4 Iron Maiden – Graspop 2003 5 Dirkschneider – Graspop 2016 IMPORTANT THINGS IN LIFE 1 My Family and Friends 2 Health 3 Music 4 Veganism 5 Be positive
First, last and most expensive record ever bought?
-First metal album: Kreator – Pleasure To Kill Most expensive Record ever bought: Heavy Load – Death Or Glory
If you could choose five bands from the past and the history and nowadays and both dead and living bands to have a concert together with your band. Which five have you been chosen?
-1 Manowar with Ross The Boss and Scott Columbus 2 Malevolent Creation with Brett Hoffmann 3 Morbid Angel (in the covenant days) 4 At The Gates 5 Necrophobic
Thank you Guy Vercruysse Reject The Sickness