Red Shift is a punkband which knocked me really much when I heard them and I really wanted to have an interview with them so Mark answered my questions the same day as I sent them and I´m really happy for that. January-2007.
History?
-Yes we love history...Many of our songs speak about History...In fact Theodore Rosevelt once said "You must know about the past to change the future"... as for our History...
We're not commies, and we're definitely not bible salesmen; just three guys in red ties playing punk music the way it should be. No love songs, and no tune over three minutes long.

Rooted in 70's punk and 50's rockabilly, if the Ramones got into a barroom brawl with Carl Perkins this is what it would sound like. Combining three chord guitar riffs, melodic bass lines, chain gang sing-a-longs and a rockabilly backbeat, the Red Shift writes and performs all original music. Marky strangles his guitar like a dictator on a rampage and leads the Shift into battle with his commanding vocals while Scotty walks the fret board like it's nobody's business and Rev. Jerry fills out the rhythm section with his dead-steady backbeats. Themes range from songs about deviants and drunkards to politics and criminals—all of which are related in one way or another.
Having recorded and produced their first two albums independently, the Red Shift went into the studio to record the seven song EP "I Don't Wanna Get Gassed", nd is currently touring to promote the album :Just Another Red Scare".

Please tell me a little about every member, age, family, work, interests and something bad about every one?
-Marky 30
Married, Employed, Sports, This guys perfect
Jerry 29
Married, Employed, Comics, Once had a Mullet
Scotty 24, Not Married, Unemployed, Graphic Design, Once had emo hair.

My review of your record is like this RED SHIFT-JUST ANOTHER RED SCARE(CD) Here I got really positively surprised because Red Shift is a group which really sounds good. Good streetpunkstyled music which is really cheeky and halfaggressive. Sometimes it's some horns in the songs and that´s makes this even better because it's a little bit different then. I think that the horns suits into the music really good on this fast punk and that I have thought since Stiff Little Fingers used in the beginning of the 80´s. I think I hear some of the old 77-punk also in the background and that´s not wrong either….Red Shift is a group to check out….do that…(EIGHT) 16/1-07
What about it?
-M:Nice review...I think you understand what we are getting at...

Is there any other bands you´re being compared with?
-M:Yeah we have been compared to everything from Screeching Weasel, The Testors, The Clash, to Chuck Berry on Crack...

Do you care about reviews? Which is the most trustful, the bad or the good one?
-Nah...Most are good for us...If someone dislikes us they usaully don't write about us...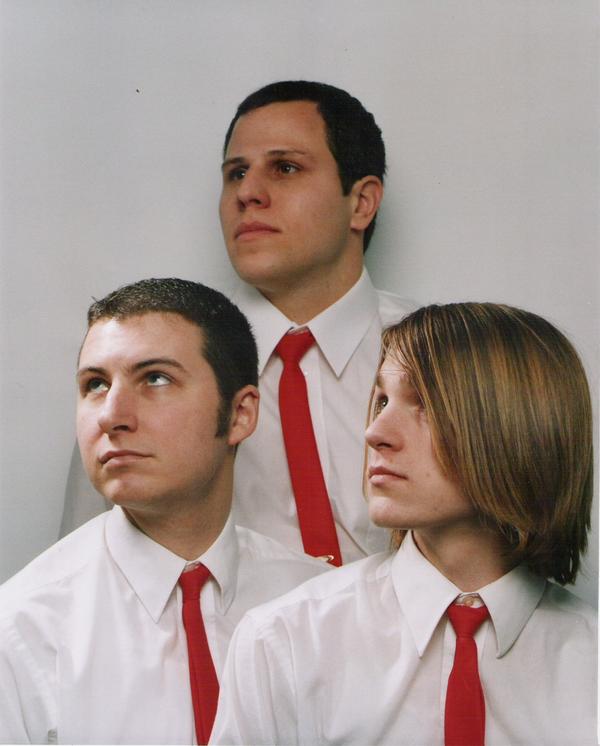 Which is the most peculiar review you ever have got?
-???

How would you describe your music in three words?
-Energy, Rebellion, Truth...

How is it to live in your homecountry?
-It is great for some, Ok for most, and horrible for the rest...The Red Shift comes from the forgotten middle class, and strives to help the less fourtunate...

What about the government?
-M:The Red Shift does not agree with many choices the current government is making... We are very upset with the way things are run...You can get this feeling from our music...Revolution or Bust!!!

Don´t you think that music and politics goes hand in hand? Or it doesn´t seems to be so if we hear your song Politics?
-M: Yes they do, but nobody wants to hear someone preach too much...Everyone must make their own decsions...We try to keep an open mind, as we open other minds...

Best political band?
-The Clash and our hometown heroes the MC5

But do you think that music can change anyones life?
-M: Yes...Music is possibly the greatest invention of all time...Think about it...You wouldn't be talking with me if it wasn't for those tunes we sing...

Is there any good bands in your homecountry now?
-Sure...Tons...We love the Queers, and the U.S. Bombs (which we have played with)
We also love these groups...
the Ramones, the Clash, Merle Haggard, Social Distortion, Rancid, Dropkick Murphys, the Briggs, Tiger Army, Voodo Glow Skulls, the Street Dogs, Bouncing Souls, Pixies, Flatfoot 56, Reverend Horton Heat,the Stray Cats.
Local Favorites: the Dewtons, the Betty Fords, Koffin Kats, Amino Acids, Casket Gasket, the White Lies, No Regrets,The Fightin Hellfish, St. Thomas Boys Academy, Hoppin Mad, Cash O'Riley, Twistin Tarantulas, Malpractice, the Warning, the Eastern Block, Rick Johnson Rock and Roll Expierence, Mustard Plug, the Off Beats and the Suicide Machines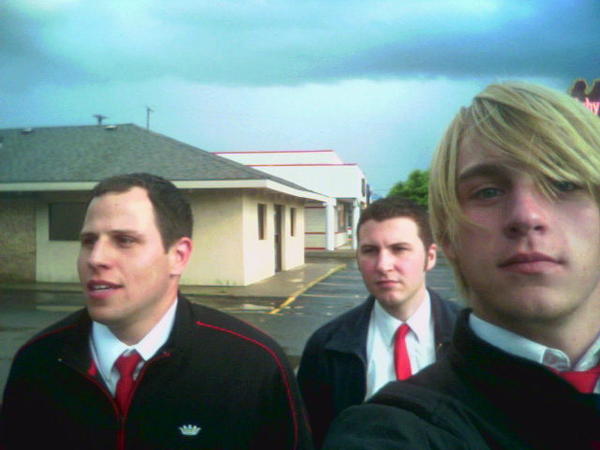 What do you know about Sweden?
-M: The Kingdom of Sweden (Swedish: Konungariket Sverige is a Nordic country in Scandinavia. It is bordered by Norway in the west, Finland in the northeast, the Skagerrak Strait and the Kattegatt Strait in the southwest, and the Baltic Sea and the Gulf of Bothnia in the east. It is connected to Denmark in the southwest by the Öresund Bridge.
Sweden has been a major European exporter of iron, copper and timber since the Middle Ages. However, improved transportation and communication allowed it to utilize natural assets from different parts of the country on a far larger scale, most notably timber and iron ore. Economic liberalization as well as universal schooling contributed to the rapid industrialization, and by the 1890s the country had begun to develop an advanced manufacturing industry. In the 20th century, Sweden emerged as a welfare state; consequently, it usually ranks among the top countries in the UN Human Development Index.

Have you heard any good swedish bands?
-Abba, Refused, the Hives, and Opeth to name a few...

What does punk mean to you, is it only a word or is it a lifestyle?
-It's both...

Please rank your five favourite records, five favourite concerts and five most important things in life?
-Records
Clash-London Calling
Ramones-Leave Home
Pixes- Surfer Rosa
Social Distortion-Mommy's Little Monster
Harvey Sid Fisher-Astrology Songs
Concerts-
Dropkick Murphy's 01'
The Ramones 95'
The Queers 99'
Wilco 97'
Stooges 04'
Life=
God
Family
Friends
Food
Football

First, last and most expensive record ever bought?
-Bell Biv Devoe "Poison"
The Queers "Munky Brain"
Most expensive ??? I try to find stuff used...

Most embarrasing record in your collection?
-Bell Biv Devoe

Do you do any covers on stage? Why or why not?
-Yeah we do some old rockabilly covers...usually Gene Vincent or Sonny Burgess Stuff...Their as fun as hell and we get a kick out of them...

Is it many interviews? Is it boring? Which is the biggest zine/paper which have interviewed you?
-Sometimes they can be a drag...We have been interviewed by Rock N Roll Purgatory...and the Metro Times (Detroit)

Which is the question you never get, please ask it and answer it?
What does your name mean?
-Answer: Alot of things...Look it up...

Is it any chance to see you in Sweden soon?
-Book us a tour and we'll rocket...

Where is the best place to play?
-Detroit at the 2500 club...

How is a good gig with you?
-It makes us happy...and the crowd feels the same way...

Which is the biggest band you have played together with?
-We played on the warp tour so we got to play with Bad Religion, Bouncing Souls, Tiger Army, and Lars Fredrickson to name a few...

What shall we do about all racists?
-We must start with the young to change their views so they can live in peace instead of a world of hate handed down through generations...

Whichlabel are you releasing your records on?
-Jacknife Records

Do you have done any more records than Just another red scare? If you have how can I get it?
-Yes we have one other record... www.interpunk.com

The best band in punk history?
-Ramones

The most important punksong?
-Blitzkrieg Bop And your best song? I Don't Wanna Get Gassed
<![if !supportLineBreakNewLine]>
<![endif]>
Futureplans for the band?
-Conquer the World one mind at a time

For yourself?
-Voulenteer more...

Wisdomword?
-Read

Something to add?
-Try Steel Reserve it will change your life


<![if !supportLineBreakNewLine]>
<![endif]>