Thomas and Markus from Raveslut answered these questions in the end of october 2019 but it went into my spambox. Now I found it and this punkmetalgroup from Germany is interesting so please read the interview
Please tell me a little bit history of the group?
(Thomas)
We founded the band in 2015 by me and two other guys in Regensburg (Germany)
First we had two guitars and drums, after a little while I decided to sing and play the bass guitar, cause we didn´t find a bass player, since than we´re 3 guys → guitar / bass / vocals/ drums.
By the way: Currently we ´re without a drummer but we´re looking for a new one
Please tell me a little about every member in the group right now, age, family, work, interests and something bad about everyone? Earlier bands? Other bands on the side?
(Thomas)
I´m 27, I´m singer and bassist of Raveslut, I´m interesting in muisc/ music playing/ hiking/ swimming/ party/ feel the nature/ sometimes drawing.
(Markus)
I´m 28, I´m living with my girlfriend and I´m interesting in music/ music playing or playing video games. One of my negative parts are: I´m too honestly.
I can hear much different influences but mostly old punk and some melodic metal music? Favorites from the past?
(Thomas)
I think the Ramones/ Blink 182 and Green Day were the first bands in the age of 15, than came harder stuff like Bad Religion/ the Exploited or Misfits
Raveslut are you satisfied with the name? How did it came up? What does it mean? You weren't afraid that some other band would be named like this? Which is the best bandname you know?
(Thomas)
Yes, why not? Raveslut is a funny name and our music is a counterpart to the electric music
I don´t think some other band would be named like this, if they want to play good music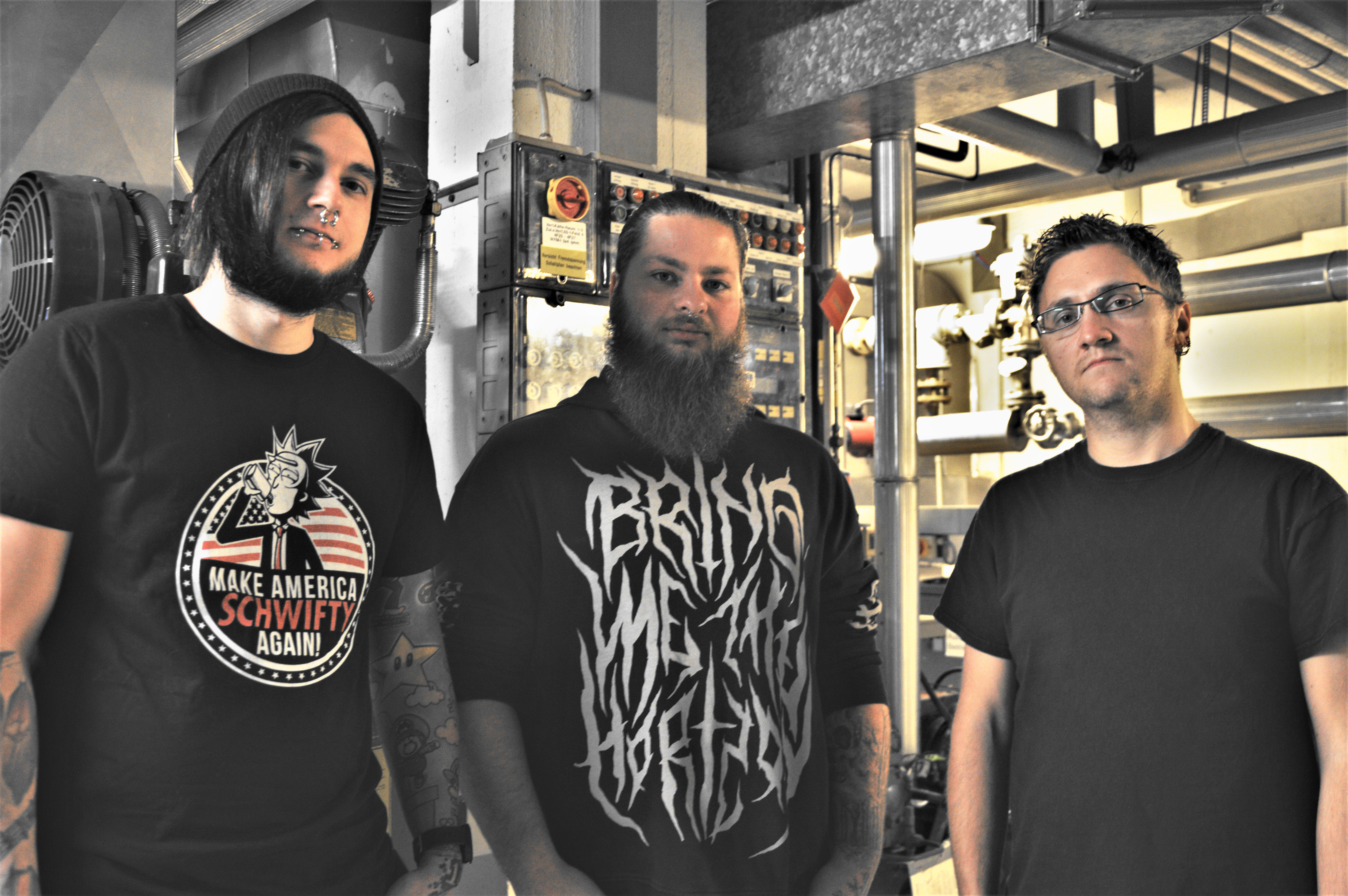 What´s the best thing with playing live?
(Markus)
The feeling when other people going crazy!
And where is best to play? And the worst place?
(Thomas)
It´s hard to say. It´s much more about the people as the location, but the worst gig I did with Raveslut was in Ingolstadt 2016, it was so terrible
(Markus)
The same, too!
How is to play this sort of music in Germany right now? Which types of bands do you have concerts together with?
(Thomas)
It´s always hard to play music, which is out of mainstream.
With some other punk or metal bands, as long as the people are cool, everything is allright!
How would you describe your music in three words?
(Thomas)
explicit/ dirt/ energy
What does punk mean to you, is it only a word or is it a lifestyle?
(Thomas)
Punk is much more a lifestyle. To say fuck to the mainstream and do your own stuff, go your own way, find other possibilities to do something, be open minded. But it´s sometimes a lonely way to live
Which song/album or group was it who took you into punk/hardcore? Or into metal and you to play in a band?
(Thomas)
The Ramones and Metallica and maybe a little bit AC/DC
(Markus)
When I was listening to slipknot the first time, I thought it would be cool when I could play the songs, too and I started to learn the guitar. Shortly after I founded my first band but no one could play a song of their favorite bands...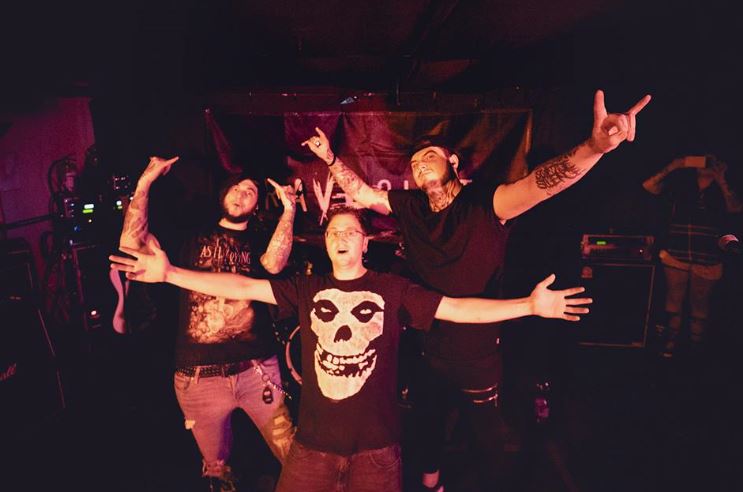 What shall a young guy do today to shock their parents as the way we did when we were young? They have already seen everything ?
(Markus)
Probably he shouldn´t drink alcohol until he´s in the right age to do this.
He should go to sleep just in time ;-)
How is it to live in Germany right now? Politically? Fascists?
(Thomas)
There are so much fools on the way, it´s almost a kind of mainstream to be a fool with these fascist opinions.... nationalism, racism... they want to be always the best ones and something like this.
Is there any good bands from Germany right now? Is the punkscene/metalscene/hardcorescene big? How is it in your hometown?
(Thomas)
Maybe there are more good bands than we know.
It seems like that the people don´t want listen to music like Raveslut in Germany or in our hometown Regensburg
What do you know about Sweden? Have you been here sometime?
(Markus)
No, I haven´t been there, but maybe we can play there on a festival anytime
Have you heard any good bands from Sweden?
(Thomas)
In punk Millencollin and Misconduct. In rock music The Hives and Mando Diao and last but not least in pop music ABBA
(Markus)
I don´t really care about the homelands of Bands, cause the music is more important to me.
Your lyrics, who does them and what influences you? Never in german? You take opinion against naziscum in Nazi Trooper…is it important to say what you think in your lyrics?
(Thomas)
I wrote about this topic, cause we´re everywhere surrounded of this kind of ideologie, it´s not a scene or a little group, but rather has it spread through everything we can love. Family, hobbies or something other. This song says: Fuck all these people with attitudes like this and go to hell with it!
Much important song for the band
Is there any subject that you never will write anything about?
(Thomas)
Not really. It depends on the circumstances and the message behind.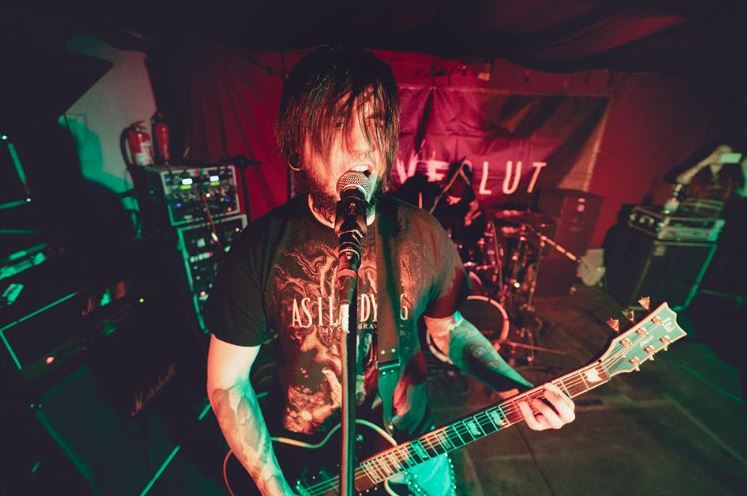 Politic and music, does it goes hand in hand? Which is your most political song? Is it important to get out your opinions in music?
(Thomas)
You should take stance to politics or your own opinion in music,
I think Nazi Trooper or Guantanamo Bay are the most political songs of us
Best political band/artist?
(Thomas)
Rise Against
Do you think that music(lyrics and so on) can change anyones life, I mean people who
listens to music?
(Thomas)
Maybe but I don´t know, but I know I´m not Jesus.
The songs of us offer no solution, only our own view.
Your favorite recordcover alltime? Who does your recordcovers? And do you have any
good recordstores in your hometown?
(Thomas)
Our first cover (Critical Error) is self-made
The second one (No Escape) is made by Marcus Trepesch, it´s an artist from Amberg near our hometown.
(Markus)
At least I don´t know a good record store in our hometown
Is it important to get out physical records of your stuff? Why or why not? Vinyl, CD, cassette, what do you prefer if you could choose whatever ?
(Markus)
CD´s
It´s important to me cause when I buy new records of bands I love, I want to look through the booklet and read the lyrics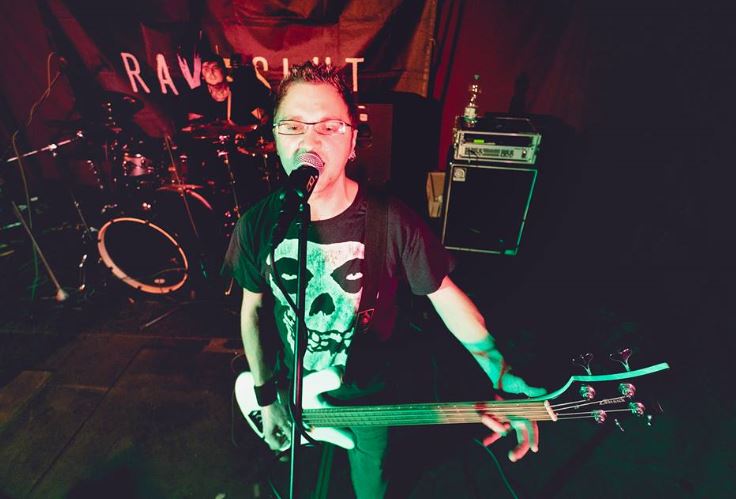 Please tell me a funny thing which have happened during your career and under some gig?
(Markus)
As we played in small club in our hometown, Thomas has touched my "G" tuning pin on my guitar and the G string turned out of tune, than came the silent part of No Archetypes, everything has sounded out of tune...... terrible but funny
How does your audience look like? Which people do you miss on your concerts? Which is
the biggest band you ever have played together with?
(Thomas)
Mostly there are metal heads or punks, sometimes normal people who listens simply to punk or metal music. We have never played together with a big band.
Please rank your five favoriterecords, five favoriteconcerts and five most important things live?
(Markus)
Favorite record... it´a hard question, there many good things out there. Next one ;-)
The most important things > LIVE:
1 They should can play their songs
2 The Band should go on stage with fire
3 The sound engineer should have a good ear
4 the light enigneer should do a good light show
5 The audience and the atmosphere should be good
First, last and most expensive record ever bought?
(Thomas)
The first one ever was AC/ DC- For Those About to Rock in the age of 13 Years, round about
Is it boring with interviews? Is it much interviews?
(Markus)
We don´t have much interviews, but it´s sometimes a little bit exhausting ;-)
Do you care about reviews? Which is the most peculiar you ever had, with this band or any other band you have been to?
(Thomas)
I only care about when it´s a good review. Mostly I´m ignoring the bad ones.
Which bands do people compare you to, is it boring that people compare you to other bands or is it understandable?
(Thomas)
The people say that we are making music like Agnostic Front or Metallica,
(Markus)
They say sometimes like this, sometimes like that, simply it sounds like Raveslut
If you could choose five bands from the past and the history and nowadays and both dead and living bands to have a concert together with your band. Which five have you been chosen?
(Markus)
Nirvana, Motorhead, Johnny Cash, Slipknot (Slipknot, Paul, Joey, Chris), Suicide Silence (Mitch Lucker)
Is music a good way to get out frustration and become a nicer person outside the music??
(Markus)
I Think music can help in every situation, so for example: To playing live, helpled me to move forward with much more self- confidence.
Which is the most odd question you ever have got in an interview?
(Markus)
I haven´t got any one.
Which is the question you want to have but you never get. Please ask it and answer it?
(Markus)
How long is your penis? It´s really small ;-)
Futureplans for the band?
(Thomas)
To play live as much as we can, have some fun and maybe a 3rd record
(Markus)
I hope that we find a new drummer
For yourself?
(Thomas)
Not to die
Something to add?
(Markus/ Thomas)
Have a good time everyone and listen to our new record ;-)
greetings from Germany