It was a while since the last interview I have done but now have the turn come to Danish Rådne Lunger which was done in august 2023.
Please tell me a little history of the group, members and what you do when you don´t play music, what do you work and which ages are you in?
-Rådne Lunger has been playing together since the spring of 2019.
However, we like to say that the band has been around for the past 15-20 years. Meaning that Andreas (guitar) and Thomas (vocals) had been discussing forming a band during those years. It's no harm having a band / some kind of project in your head; an imaginary output of some kind.
-DITTE (bass) has been involved in a many various bands in the past, covering both punkrock, alternative singer-songwriter and more psychedelic stuff.
ANDREAS plays guitar and is the main songwriter in another band - SINGVOGEL - that has been active for 20+ years; releasing to date eight albums. The band plays rock'n'roll with both bass-clarinet and mono-synth as part of the instrumentation.
Furthermore, he has both a spoken word/electro project and a more avantgarde-like project up and running.
THOMAS was part of a punkrock band back in the late 80's and early 90's. Never released any records but did manage to go on tour in the former USSR.
We are in our forties and fifties.
We are big fans of anti-depressive and anti-anxiety medication as well as gin, bourbon and bloody mary's.
We'd rather not be depending on daytime jobs.
But - one works for an art magazine and one works for a big business sex-toy company.

Have it been the same members all the time, or have it been many lineup changes? Please tell me a little about every member? Earlier bands?
-Same members all along.
Rådne Lunger is the name, where did it came from and you wasn´t afraid that some other group would be named so?
-The name Rådne Lunger appeared in a one of Andreas' many out-of-this-world dreams (at night).
What´s best with playing live ? Where is best to play, which country, town, place?
-Best thing about playing live: It's probably the purest form of therapy. Elevating. It's a damn cliché but we really don't care what place / venue. We let it all out!
Is it important to give out the record as physical releases do you think? Would it feel like you have released a record if you only release it digital?
-Let's get physical! A physical release is obviously always the best. But we're not especially romantic when it comes to physical vs digital.

Do you play any covers when you play live? If you do, which then?
-Covers? Yes, absolutely. We like to arrange and twist and turn songs for our own (and hopefully others') pleasure. And we enjoy putting Danish lyrics to a foreign song.
We've covered both Them ('Here Comes The Night') Velvet Underground ('Here She Comes Now'), Van Halen ('Ain't Talking About Love'), Echo And The Bunnymen ('Villiers Terrace') and Turbonegro ('Denim Demon'). Additionally, we have covered songs by Danish artists such as Povl Dissing and Savage Rose.

Please tell me a little about following songs
a) 50/60
b) Grin
c) Din Brugte Trusse
-'50/60' is about legendary Finnish skijumper Matti Nykänen (1963-2019). A fascinating and tragic character who both won all there is to win AND managed to lose it all; burning his bridges; go to jail; work as a stripper and trying his luck as a pop-singer.
'Grin' is basically about being a sad loser. Day after day. Night after night.
'Din Brugte Trusse' is about heroines, being lost and trying to cope with the ever changing seasons.
Is it important to get out your opinions in your music, and is it a good way to get out frustration too?
-We're not exactly political.
"Political about what? Gimme and issue and I'll give you a tissue. You can wipe my ass with it" - to quote Lou Reed.
Opinions, then? More descriptions of personal failure. Always the failure. So much to draw from!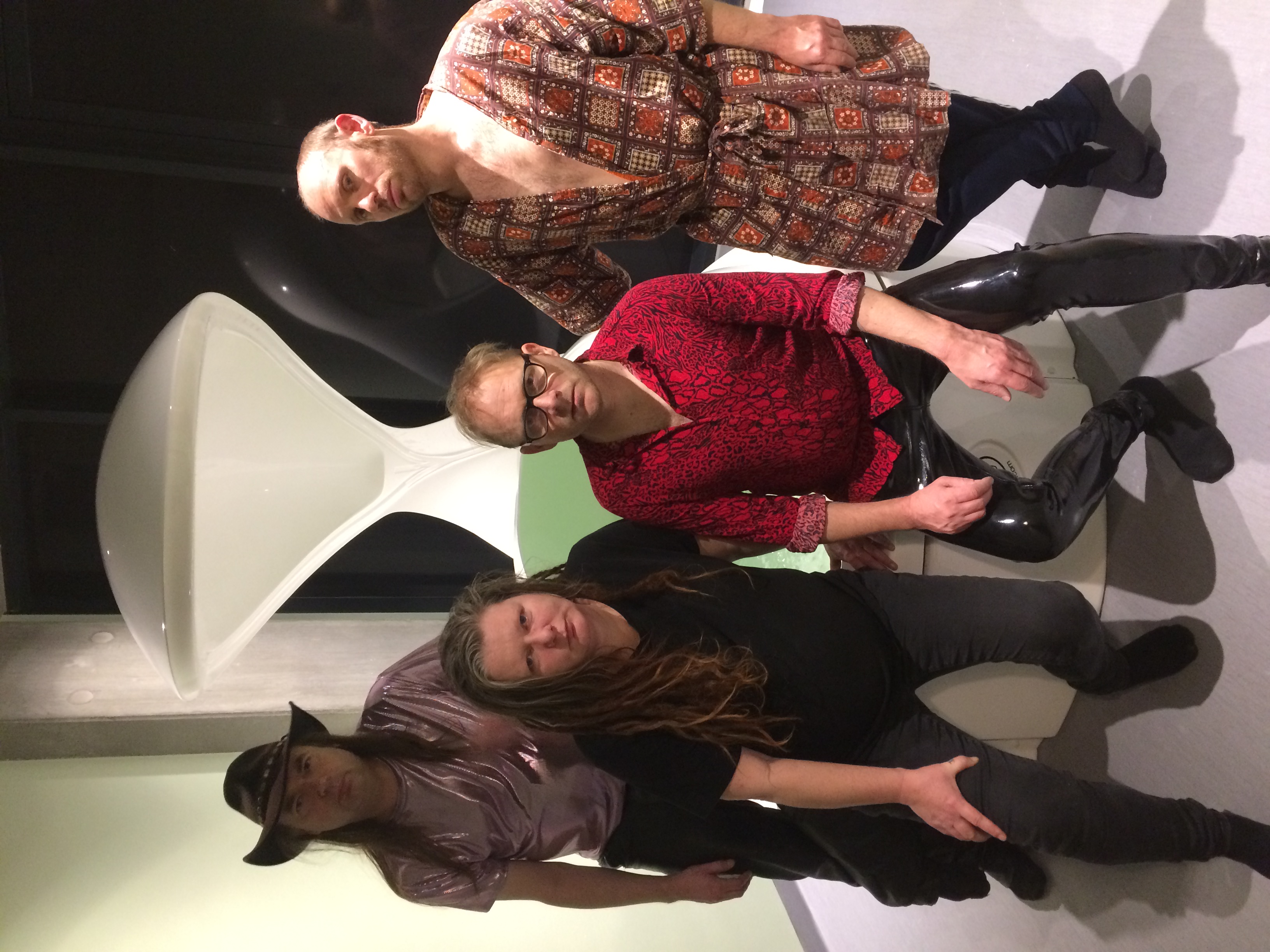 Do you think that your lyrics can have effect on other people who listens to them…any example on it? Have you changed anyones mind?
-Whether the lyrics have an effect on others or not. Have no idea, really. However, one or two lost souls has commented about spot-on lyrics (again, when it comes to failures etc.)
How is it to play this sort of music in Denmark and which type of bands are you having concerts with? Which is the most peculiar band you have been playing together with
-Whenever we're hitting any stage / venue it's a major pleasure. We've shared the bill with cool Danish bands such as Brunsten, Smertegrænsens Toldere, and Pleaser. Our dream is to perform on the same stage as legendary Danish one man band Don Saund.
You sing only in Danish or?
-We sing in Danish. Yes.
I like beer and also make beer.. If Rådne Lunger would do a beer , what would it be named and which sort of beer would it be? Or maybe you´re straightedge?
-The beer! It depends which day of the week - but if we were to do a beer it would on Sundays definitely be pitch black. Naming it after the current mood.
How would you describe your music in three words to anyone who never have heard you?
-Rådne Lunger's music described in three words to 'new-comers' ?
Downside-to-life-punkrock.
Detroit-rock.
Loud.
Which is your own favoritesong among your own songs? And which song is the people choice?
-We love all our songs!
People's choice? Well, it seems that 'Dårlige Kort' from our debut album hit .. something.
What´s the biggest difference when you plays live nowadays if you compare when you first started to play in a band?
-No differences, really. Drinking less while on stage nowadays.
And have you opinion about punk changed through the years? What do punk mean to you, only a musicstyle or a lifestyle
-No opinions, really on punkrock changing. There were big qualities back then as the case is today.
Punk as a music - or lifestyle means fuck all. And at the same time SOMETHING. Which luckily is indescribable. Go figure.
What do you know about Sweden? What is typical Swedish?
-Typical Sweden?
Cinnamon buns. Volvo. Picturesque red houses in beautiful nature. Olof Palme. Stockholm syndrome. Ace Of Base.
Have you ever been here? Any good bands from Sweden that you like?
-We would LOVE to play in Sweden! Some of us have been there. On holiday.
Great Swedish bands that we adore: The Leather Nun, The Nomads, Brainbombs.
Your audience when you play live, which type of people comes, age?
-Our audience is luckily quite varied in both age and spirits.

Please tell me a funny thing which have happened during a livegig with your band?
-So far, the most memorable situation when playing live was when the police interrupted the release-gig for our debut album. We performed outdoors - in the city centre. We did have the permission though. Bye bye coppers.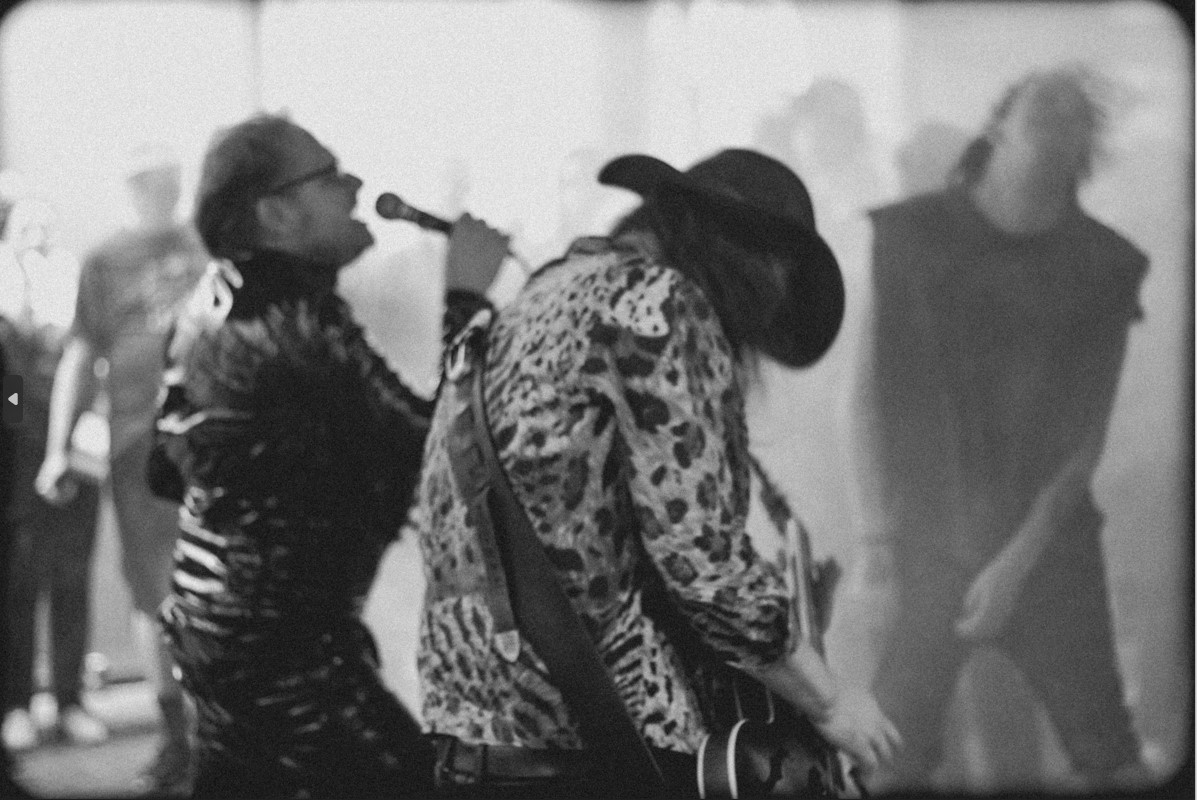 Is there any good bands in Denmark today? New bands which is good? Old bands which is still good?
-Good bands / artists in Denmark today: So many. Among them Narcosatanicos, Per Hoier, Selvhenter, Pleaser, and Slytter.
Which is the record that you always must have in the tourbus?
-Music we listen to while on the road: Anything from Miles Davis (ca. 1969-1975) and Hüsker Dü to Taylor Swift, The Byrds and classical Arab music.
Do you buy much records, or is it only Spotify and those type of things to listen to music?
-Some of us are obsessed vinyl collectors while others are fine with Spotify.
How is it to live in Denmark, racists and politics overall?
-Denmark clearly has an issue with racism. No matter what the politicians claim. It's complicated. And fucked.
Do you care about reviews? Which is the most peculiar you ever had, with this band or any other band you have been to?
-We do care about reviews. Every band does. Why wouldn't they? Unless you play in Mötley Crüe or whatever.
The most peculiar review we've had was someone stating that our performance perhaps was a little too intense. Great read, lotsa laughing.
If you could choose five bands from the past and the history and nowadays and both dead and living bands to have a concert together with your band. Which five have you been chosen?
-Elvis Presley in his Vegas-era.
Suicide.
Hüsker Dü.
Nico.
The Fall.
(the list goes on and on .. )
<![if !supportLineBreakNewLine]>
<![endif]>
Futureplans for the band?
-Next up is working on our second album. We have the material ready. Plus 9000 ideas. Expanding the soundscapes.
Wisdomword?
"There is no point"
"Ram-Balam-Balam-Bam-Damn-Damn" (to quote Jim Thirlwell aka Scarping Foetus Off Your Wheel).