From Czech republic comes really many good punkbands lately and Punk Floid is one of them and here have Floutek done Skrutt´s first interview for the year 2011. He have got some help with the translation so therefore it have become a little bit odd in the answering sometimes but here we go.
History?
-The band got together at the beginning of 2000, but we started to play properly in 2002. After two demos we released three full-length CDs and one split.
Please, tell us something about each of the band members. Their age, family, interests, job and something negative about them?
-Well, none of us has a family. And separately, let's start from the youngest:
Vasak, age 24, is interested in the band and his tuned up phone, he is totally confused – he even messes up the names of the band members
Boule, age 33, his interests are the band and beer, he falls asleep on the table
Floutek (me), age 33, my interests are the band and occasionally sports (every time I need to lose weight), I can't be counted on with anything
Andrew, age 34, is interested in the band, music and food, he's thorough, sometimes too much – he's the only punkrocker who stacks his clothes in chimneys
Pity you didn't ask about our positive qualities as well, now we look like a bunch of total idiots J
Have you played in many bands before the Punk Floid?
-No, I was in some student bands, everyone was learning to play back then, but none of these bands ever did a live gig, so Punk Floid is my first proper band
How did you come up with such great name as Punk Floid?
-It was a practical joke, I can't remember it well – it was a coincidence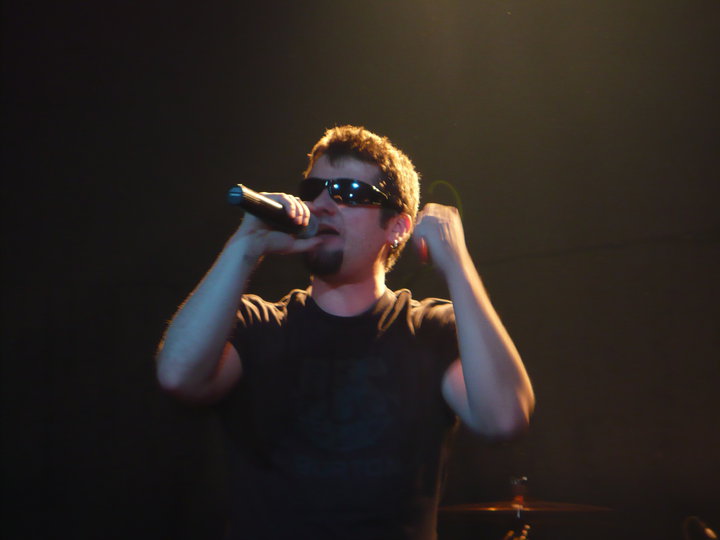 What is it like to play punk in the Czech Republic?
.I'll put it as we see it:
First group of bands is made of the orthodox ones, they play rough political punk. We don't go to these gigs anymore, they are not well technically supported and… well, it's too dirty for us. These gigs aren't usually well attended.
Second group contains us and most of our friend-bands. It's more or less melodic, but still authentic punk rock, we try to play in good clubs with proper equipment and do the gigs with good standard. Attendance is good and the people who come likes music and don't bother themselves with punk image.
Third group is Pop punk. It is played professionally by only one band, which has even medial support and can make music for living. The rest of pop punk bands don't have the medial support and in many cases not even the professional level, so they don't do many gigs and not many people go to listen to them.
Are there many good bands in your country? Name some?
-There certainly are. It's about one's taste, I'll name my favorites. Houba, Volant, SPS, Totální nasazení, these are our friend-bands, who we do gigs and sometimes even tours with. And there are crazy Tleskač who play more like SKA and of course Pipes and Pints, only Czech band successful in the whole Europe.
Does PHR do enough for punk in your country?
-I don't want to seem like I'm kissing our label's ass, but yes. PHR has a huge amount of czech and foreign CD's, vinyl records and great choice of t-shirts, sweatshirts, belts, leather bracelets and other punk things J in their e-shop. From our point of view, as the band labelled by PHR we are really happy with their approach, uncle Papagáj cares about us like we're his own J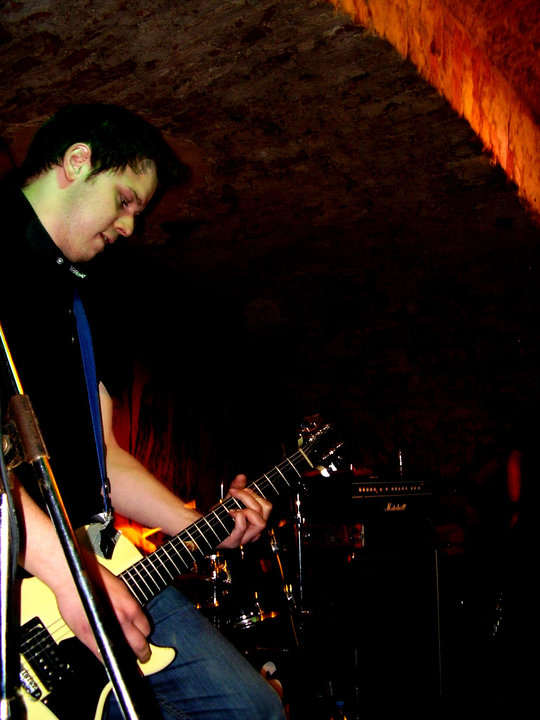 The records you have done?
-…a tak my si tady žijem ( r.99 demo) , Blbouni z východu (r.01 demo), Promo (r. 04 demo)
Pop Is Dead (r. 2005 Cecek Rec.), Tvůj boj (r.2007 Cecek Rec.), Houba/Punk Floid Split CD (r.2010 PHR), Underground (r. 2010 PHR)
Have you ever played outside ČR?
-Yes, sometimes in neighbor Slovakia and we played in Poland few times.
Have you done many gigs?
-I think we do. We'll have played 70 gigs this year, which is quite a lot for Czech rep. And we have done about 500 in total.
What get you going on?
-The band, my girlfriend and my friends.
I don't want it to sound like a cliche, but the band and everything around it takes much time and energy. We are quite succesfull and heading up, thanks god, so the gigs give us energy in reward (but we waste it at the bar the same evening J )
Well, and you can be the hardest hardcore pig without neck or the stinkiest punk, still, you are glad to snuggle with your girlfriend in the evening, as happy as a clam.
And friends – they are essential.
Why did you choose to sing in your native language and not in English or any other foreign languages? What are your songs about?
-I started writing songs in Czech because I don't speak any other language. Our songs are about many things, but the rule is that there is an interesting combination of words or hidden joke in every lyrics. I can't imagine writing in any other language than in Czech, I guess I would have to live in the foreign country for quite a long time to understand the language. But still, I don't think I would have the guts to write in foreign language.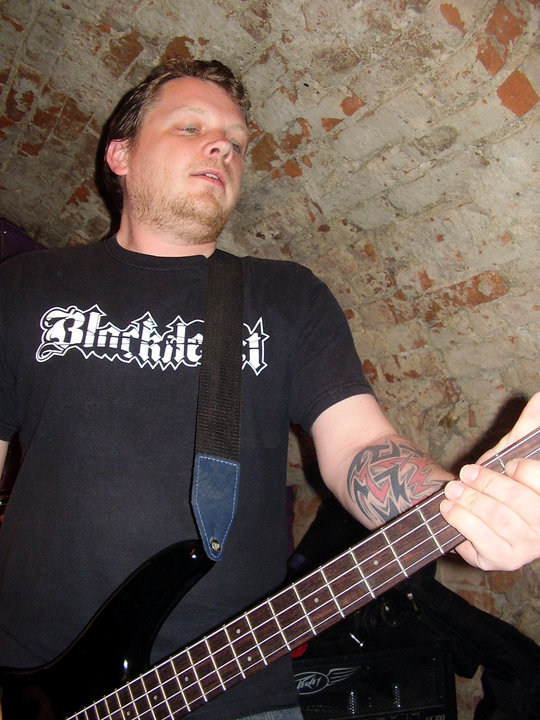 Have you produced something in English?
-No.

Do you have any covers?
.Yes. On our second album there's a song "Má jí šedou", which is Mike Oldfield's "Moonlight Shadows" cover. We violated the music to a fast punkrock one and the lyrics are about our friend, who married a woman 20 years older than him. True story. The names of the songs are phonetically similar, but while Oldfield sings about romantic shadows of the Moon, we mock our friend for marrying such an old bat that she has a grey vagina J
What is it like to live in Czech rep.?
-The crisis can be felt. It is hard to get a job in our region and when you have one, it's hard to combine it with the band.
On the other hand our band has never been better, so we're not complaining
What do you know about Sweden?
-Well, I could google it, but I guess that's not what you're asking for. I'll try to remember and at least it'll be funny when I'm wrong.
So: the capital is Stockholm, there's partial prohibition I guess and many people solve it by going to international or Finnish waters on cruise ships to get wasted, your flag is blue-yellow with three crowns, you are a bit better in ice hockey than your Finnish rivals, and come to speak about hockey, you are one of the hardest rivals for us. You have a great punkrock base and I think even the metal one.
And the Czech term "Swedish threesome" used to describe sexual intercourse of woman-man-woman certainly doesn't come from you, as well as "Swedish table" (Czech term for buffet)
Have you heard about any bands from Sweden?
-This question was made for our drummer, he knows an awful lot of Swedish bands. I know some as well, but mostly I'm not sure where the band comes from. But I think that Bombshell Rocks are from Sweden.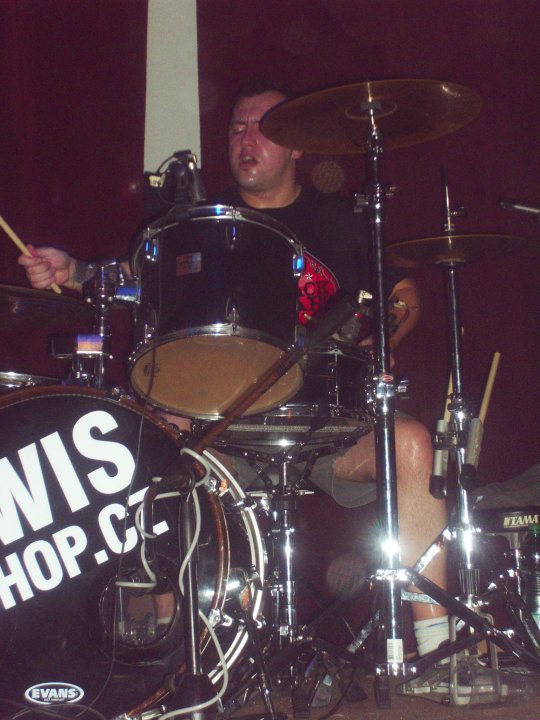 What did critiques about your CDs say?
-The critiques were mostly positive since our demos, there are only like 4 done about our new album so far.
Which is the most odd review you have got?
-Yes, one was quite funny, it started like: "I come home from school, put the bag in the corner and listen to the new Punk Floid CD…" We realized then that some online critiques can be written by 15-year-old kids J
Can reviews influence you?
-We like to read it and when it makes sense we think about it, but we are not that bothered.
Name your top 5 albums?
-Bad Religion – Recipe For Hate
NOFX - Coaster
Bombshell Rocks – From Here and On
Ska-P - El vals del obrero
Anti-Flag – Terror State
Tell us something about the first album you bought and the last one?
-Do you think I managed to buy two originals in my short life? J
Which is the most embarrssing song/record in your collection?( I meant if they had any embarrassing record in their record collection…hahaha)
-There's nothing embarrassing on our CDs, I hope, but on youtube, there are lots of videos J
What does punk mean to you? Is it just a word or a lifestye?
-It means a lifestyle to me, but I'm not part of it. Some ideas are close to me – like freedom, or some kind of protest against being a part of a "herd", but on the other hand I totaly disagree with the slogan "No future" – with this idea you can't plan releasing an album or a tour a year ahead J And I don't want to live in sewer and drink low class wine when I can go sit in Pizza and drink good wine with my girlfriend J
What does the band plan for the future?
-We'll try to play a lot, do promo when we can, we'd like to make an official video... And prepare more material and then release another album, when the time comes.
And what are your plans?
-Lose weight, get a job, get rich... and gain the weight again
Do you have any motto?
-Well I heard a funny one in a song from a crazy czech band: "Fucking in the ass is not fucking fun" but I guess that can't be translated J(translators note: It was pretty hard to think of some equivalent J ) And to state one really wise I heard: "It does not matter if you win or lose – it matters how hard you fight"
Do you have something to ad?
-Thank you, I'm glad that I've been given space outside my bitrthplace J
Have a nice time and thank you, Peter