Pump Gas is a really good rock n roll punkband in the same vein as Social Distrition and that type of music. Really good and so good that I had to ti interview them…april-2020
Please tell me a little bit history of the group?
-2013 Jerry (Voc/Guitar) and Tobi (Bass) started Pump Gas as a school band .
We had our rehearsal room at a Junkyard.
After school we played a lot of Shows in our Region and recorded our first Album "Silence will never come" in 2014 . But with a different Drummer.
2016 we found our new Drummer "Yogi". We played from there on 2 years a lot of shows too. In 2019 we started to record our new Album "Still Wild"
Please tell me a little about every member in the group right now, age, family, work, interests and something bad about everyone? Earlier bands? Other bands on the side?
-Jerry (Voc/Guit): 22, Student, interests in music, vintage cars and everything from the 50's and 60's Plays in his second Band called "The Backyard Lights"
Tobi (Bass) : 25, Bricklayer Master, interests in music, cars and bikes. Plays in "The Backyard Lights" too
Yogi (Drums): 32, metalbuilder, interests in music and playing football. Had a earlier Hardcore/Punk Band "Gorilla Brawl"
I can hear much different influences but mostly garagerock and old punk? Favorites from the past?
-We have a lot of influences from classic Genres like : Rock'n' Roll, Blues , Country and of course early Punkrock. We call our stil "Punk'N'Roll :
Favorites from the Past are : CCR, Rolling Stones, Jimi Hendrix, Johnny Cash.
And of course bands like Social Distortion, The Gaslight Anthem and
Blackstone Cherry etc.
Pump Gas are you satisfied with the name? How did it came up? You weren't afraid that some other band would be named like this? Which is the best bandname you know?
Oh yes Pump Gas is the perfect name for us , it's a other synonym for Gasoline.
We came up for the name because Jerry is a big fan of Vintage Cars, Hotrods and Dragsters. And Pump Gas is a common term in that Scene.
What´s the best thing with playing live?
-The Best thing in playing live is, if you can see that the crowd comes to see you and likes your music. Its nice to see, that your music makes people happy at concerts. You can bring your complete Energy on stage, and share this moments with your Band members and of course with the audience. No matter if there 50 people or 500.
And that's the reason why we are addicted to play Live.

And where is best to play? And the worst place?
-We Like Club shows, but of course we would like to play more festivals in the Summer months . (So if you know something? J )
The worst Place is maybe Child Birthdays. We make the wrong music for this HAHA.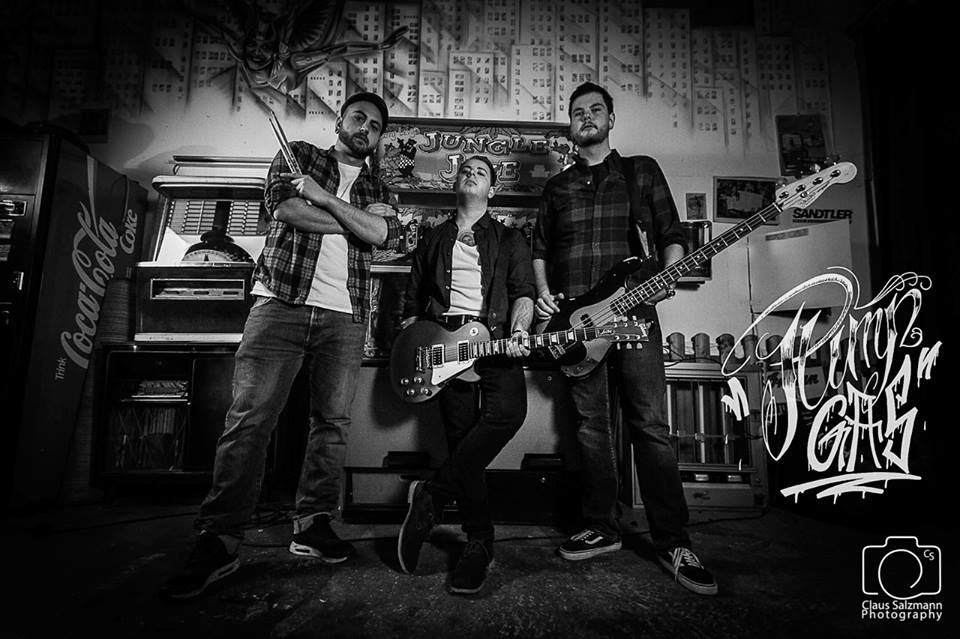 How is to play this sort of music in Germany right now? Which types of bands do you have concerts together with?
-It's difficult: In Germany we have a lot of big established bands, but for regional Bands its more and more difficult to play in bigger and more known locations or to get a good opening act for the bigger bands.
We had play with a lot of different Band types. From Hardcore, over Pop till metal.

How would you describe your music in three words?
-STRAIGHT OUTTA GARAGE!!!

What does punk mean to you, is it only a word or is it a lifestyle?
-With Punkrock or Rock, we found a good genre to make our music.
But we don't see us as Punks, we sing about the normal live. Love, Dreams and maybe Problems in Live . Just the Simple Live.
We can't sing about broken homes and a broken Childhood because everyone of us had a good Childhood and a good home. So it wouldn't be true we think.
Which song/album or group was it who took you into punk/hardcore?
-Difficult to say but maybe Social Distortions "White Light, White Heat, White Trash" Album

What shall a young guy do today to shock their parents as the way we did when we were young? They have already seen everything
-Maybe the parents have already seen everything haha, but we prefer to don't schock our Parents
How is it to live in Germany right now? Politically? Fascists? Coronavirus?
-In Germany is it very good to live culturally and educationally. For young people there a lot of big chances for the future: School, Universitys or Trainings.
Fascists and other people who support violence, don't have place in our Society.
Of course the Virus brings a lot of changes in our normal Life but we are not the only ones .The complete World has this Problems. We hope in a few weeks everything will be normal again. Together we will do it!
Is there any good bands from Germany right now? Is the
punkscene/metalscene/hardcorescene big? How is it in your hometown?
-We have a lot of good Rock Bands in Germany.
Especially in Germany we have a very big Hardcore and Metal Scene. But Punk is not already dead, we have a big crossover scene in Germany too.
In our Hometown we have a small Music scene, the most people know each other from concerts or something.
What do you know about Sweden? Have you been here sometime?
-Jerry was in Sweden 3 years ago. He did a roadtrip with his dad, they drove with their 54 Chevy , to a very big vintage car meeting in Sweden. They liked it in Sweden very much!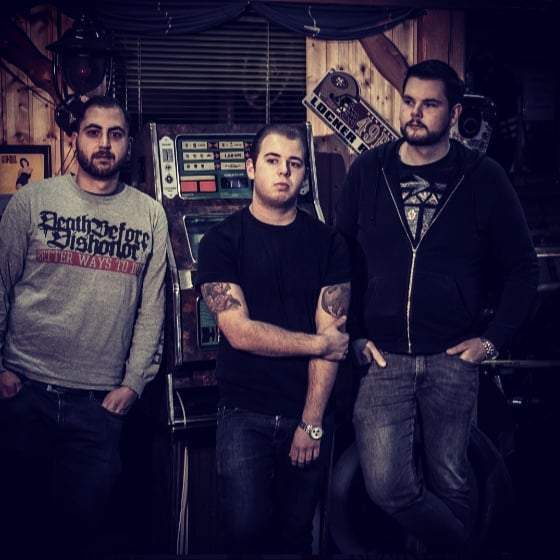 Have you heard any good bands from Sweden?
-We like the "Backyard Babies" very much.
Your lyrics, who does them and what influences you? Never in german? Do you play any covers?
-We sing about just the normal simple Life. About Love, Dreams and problems in live. We tried at the beginning to write a few songs in German, but it wasn't the same. In English our songs have a better "Flow".
Is there any subject that you never will write anything about?
-We don't want to write any political Songs.
Politic and music, does it goes hand in hand? Which is your most political song? Is it important to get out your opinions in music?
-We decided at the very beginning that we don't want to be a political Band or do some Political speeches at our shows. Everybody should build his own opinion. We don't support violence in which way ever that's clear, but we don't want to be a political band. We want that the people can forget their daily problems at our show and can have just fun. If we could reach this, we would be very happy.
Best political band/artist?
-Of course Bob Dylan and maybe Bad Religion.
Do you think that music(lyrics and so on) can change anyones life, I mean people who listens to music? Do you have any examples on that?
-Music can move mountains. We know a lot of people who had difficult times and found comfort in Music. That's one thing what makes music so important you can find the right music in whatever situation. Music can bring you comfort, or can makes you happy. That's fantastic!
Your favorite recordcover alltime? Who does your recordcovers? And do you have any good recordstores in your hometown?
-One of the best Record covers are The Rolling Stones – Sticky Fingers.
Jerrys Brother did all Album Covers for Pump Gas, he has a Tattoo Shop in Germany.
In our Hometown, we have a very big Recordstore. You find every time something awesome there.
Is it important to get out physical records of your stuff? Why or why not? Vinyl, CD, cassette, what do you prefer if you could choose whatever ?
-Of course today it's very important to release your stuff on the digital way, so everyone can listen to your music.
But we prefer to have CD's , where you can hold your work in your own hands and see the artwork and everything.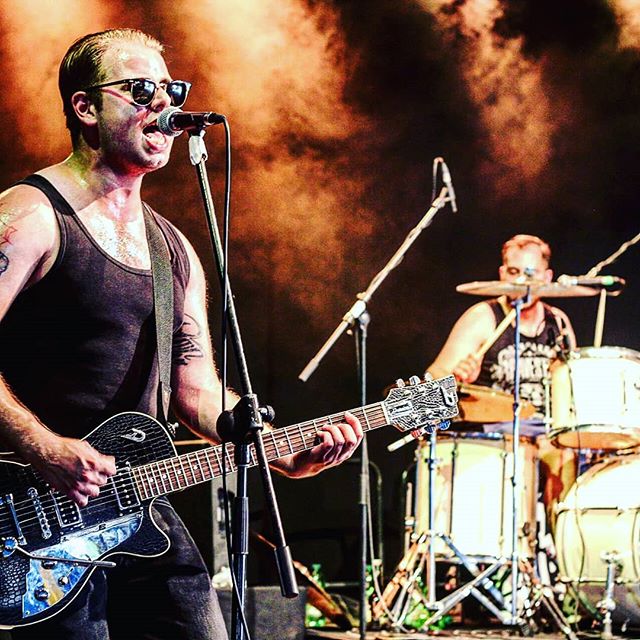 Please tell me a funny thing which have happened during your career and under some gig?
-A very funny thing was our second gig, some guys ask us if we would like to play a gig in front of a small café . There was a big Party, but unfortunately the wrong Party for us – it was a Children Party. So the Children and their Parents didn't very like our music HAHA.
How does your audience look like? Which people do you miss on your concerts? Which is the biggest band you ever have played together with?
-We have a very mixed audience at our shows, from young till old. But it also depends in which location you play a show.
We were the opening act for the Austrian Band called "Turbo Bier" we also were under the last Top 3 Bands who could be the opening act for the Scorpions. But sadly we didn't get the final step.
Please rank your five favoriterecords, five favoriteconcerts and five most important things in life?
5 Records:
Bob Seger: Night Moves
CCR: Green River
Social D: Sex Love and Rock n Roll
Falco: Falco 3
Tom Waits: Closing Time
5 Concerts:
Bruce Springsteen
Iron Maiden
Pennywise
Social Distortion
H20
5 important things in Life
Sex , Love , Rock n Roll, health, be satisfied
First, last and most expensive record ever bought?
-The First record Jerry bought was a Bruce Springsteen Essential Album
Tobi bought a Michael Jackson collector CD. It costs over 60 Euros and Jerry losts it :-D
And Yogis first record was a Pennywise CD
Is it boring with interviews? Is it much interviews?
-No. We are very happy to get a Interview and a Review in the Skrutt Magazine. It's always nice to know, that people are interested in our music and what we do. So we have a premiere too, it's our first international interview we feel very honoured. At this point we would like to say thank you very much.

Do you care about reviews? Which is the most peculiar you ever had, with this band or any other band you have been to?
-This is our first Review with our new Album "Still Wild" it it´s very interesting for us to get an interview and what other people think about this record. It's our first Review too.

Which bands do people compare you to, is it boring that people compare you to other bands or is it understandable?
-We often get compared with Social Distortion. But it's okay Social D are definitely one of our heroes. But we try to do our own thing and working on our own special sound. We think our new Album "Still Wild" is a good example for this.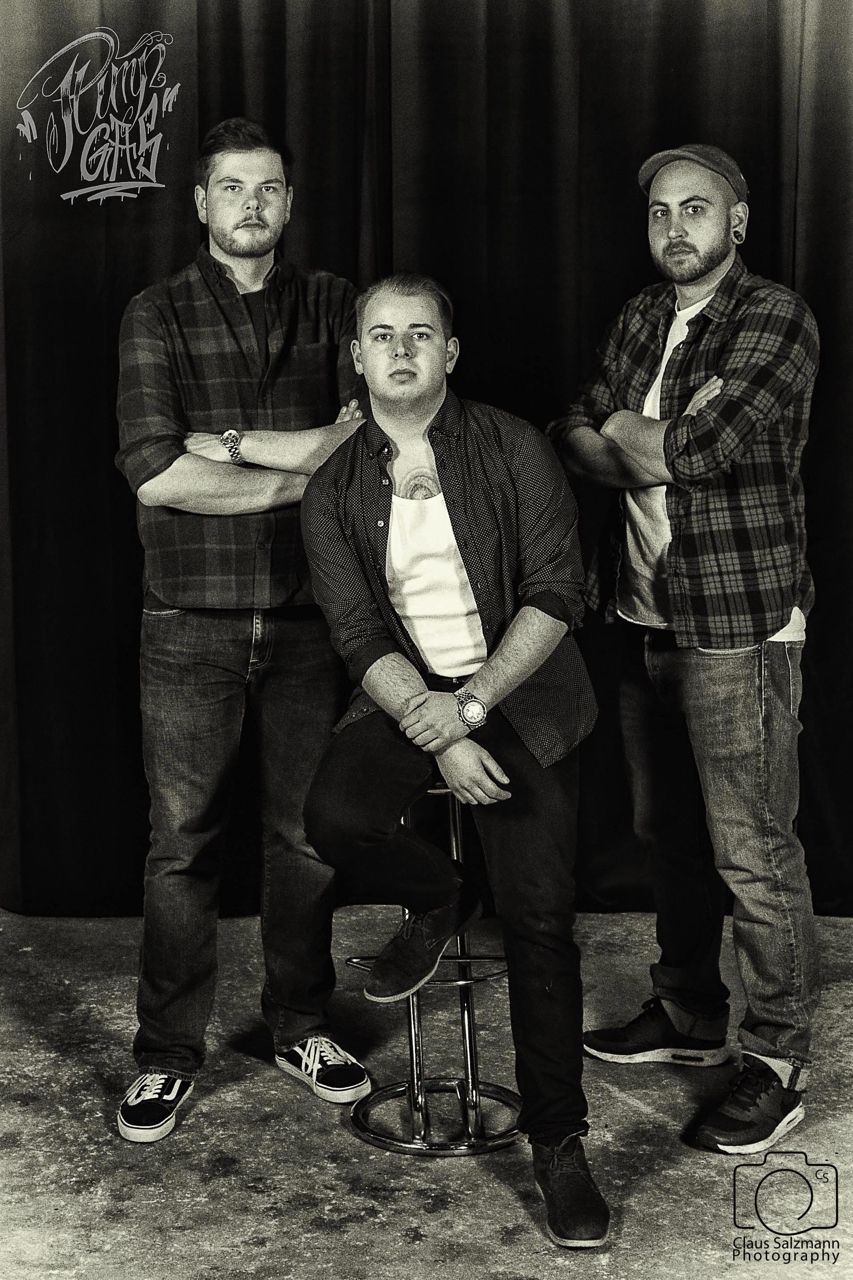 If you could choose five bands from the past and the history and nowadays and both dead and living bands to have a concert together with your band. Which five have you been chosen?
-Good question!
It would be : Mötorhead, CCR, The Rolling Stones, Bruce Springsteen and Bob Seger.

Is music a good way to get out frustration and become a nicer person outside the music? Have you any good examples on that?
-Music is a good way to get out of frustration. You can find in every Life situation the perfect music. If you can identify with songs or artists, maybe you can change your person. Everyone has role models and maybe that will change the lifestyle of people.
Which is the most odd question you ever have got in an interview?
-Luckily we get no odd questions in interviews. We hope that will be in the future too.
Which is the question you want to have but you never get. Please ask it and answer it?
-Can I buy you a brand new Bandbus ?
Yes for sure!
Futureplans for the band
-We released our new Album "Still Wild"
Now we want to play more and more Shows, but not only in our region.
One of our dreams is to play a European tour, see some different countrys and have a good time.
So if you guys know a good location or festival in Sweden? Let us know !!
For yourself?
-We think stay happy and healthy is very important!

Wisdomword?
-Its never to late to start all over again!
Something to add?
-We want to say thank you very much, to get an interview and a review in your magazine. We are very honoured.
Please check us out on
Facebook
https://www.facebook.com/PumpGas.de/
Instagram:
https://www.instagram.com/pump_gas/
If you want to book us , or you have some shows for us feel free to write us a email:
We would like to say thank your for everyone who supports us.
Check out our Artwork Artis:
https://www.facebook.com/ColorforSinners/
Check out our favorite recording studio
https://www.facebook.com/ACdB.Audio/