Protex History is a long story and this Belfast band is really good. And we begin with a little history about the group….
We formed in 1978 as we heard the new wave of music, which was punk. We listened to John Peel BBC radio show for the latest sounds and wanted to play something similar. The Clash came to Belfast, and played a killer gig. This was when \Belfast was a dangerous place, a war zone where few bands came to play. We met the clash and spent the evening talking politics and music. They encouraged us to continue to play in our band. We gigged locally and a new local label "Good vibrations" signed us for a single ( Terri Hooley started this label). The single , written by Aidan Murtagh is called "Don't Ring Me Up." We got a lot of interest in the UK and John Peel invited us to London to record a session for his show. The Good Vibrations single got popular and was licensed to "Rough Trade "to meet demand nationwide..
The band got a lot of press interest as well a labels interest from EMI, CBS and Polydor. Polydor signed the band in 1979 . We played all over Ireland ( a band called U2 supported Protex in 1979)….. we released our first single "I can't Cope "with Polydor in June 1979.Most of the band were 17 years old at the time!!! We moved base to London and gigged extensively. We recorded an album with Chas Chandler , ex Animals bassist and Jimi Hendrix manager and Slade Manager. The Album was not released at the time. Protex release another two singles for Polydor.We did several UK and Irish tours and a support slot to The Boomtown rats in Autumn 1979 , we also toured USA in 1980. By early 1981 we split up. We packed so much live playing and recording into 2/3 years.
We all got on with our lives until Protex started again in 2012.
Protex 2014.
In 2010 , Sing Sing records in New York released the album that was recorded in 1980. There was a lot of interest when it came out , we really did nt think there would be. Dave Mc Master suggested reforming the band with Aidan Murtagh , and we decided to play a gig in Belfast. The Good vibrations film came out ( we are not featured in it , although we were one of their main bands) . There was more interest.
We played The "Rebellion festival" in Blackpool uk, then we got invited to Japan by 1977 record s who re-released Don't Ring Me Up in Japan. The live gigs we played in Japan were released on CD also.
There was more and more interest over the internet and we got invited to play London, Dublin, Madrid and most recently Berlin and Hamburg. We also were asked to play in SXSW festival in Austin Texas, USA. Most of the interest is abroad- international. We WANT TO PLAY SWEDEN- PLEASE SOMEONE BRING US TO SWEDEN.
Please tell me a little about every member in the group right now, age, family, work, interests and something bad about everyone?
-Aidan Murtagh, singer song writer , guitarist and original member…50 years young! Two children , day job , running hotels and lecturing hospitality in College.
Dave Mc Master- Singer songwriter Guitarist , retired , a man of leisure, 2 children
Norm Boyd – graphic designer and master of posing.- Bass guitar
Gordy Walker- community worker- and part time cave man..plays drummers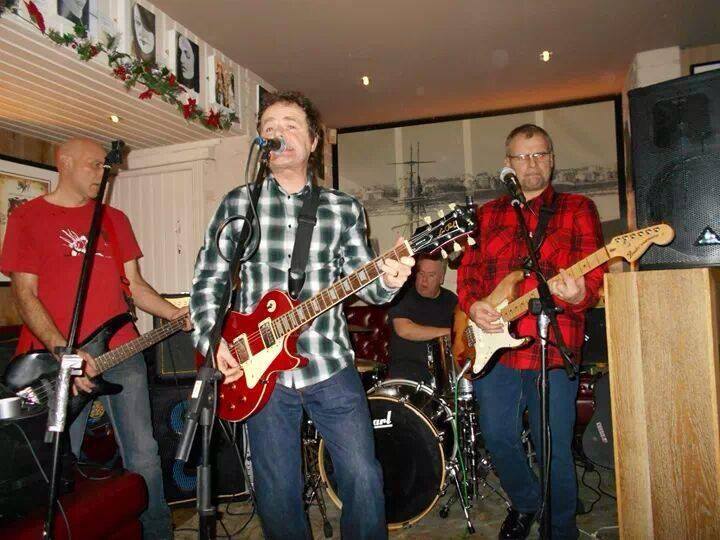 Protex was a really good name then in 77 , are you still satsifed with it?
-Protex name was taken from the first Clash album. Joe Strummer dedicated the song to Belfast at their first Belfast gig.
The name was very "Punk" as it was a Clash song. It was not a very Radio friendly name for us and may have prevented air play.
Today , the name is still assisioated with Punk , but so many businesses now have this name.Eg Protex soap , Protex cake mix , Protex Hotel in Russia.
The irish scene was really good back then, how come do you think?
-There was a great Punk scene in Belfast in the early days, it was a warzone back then and the only people in the city at night were the punks and the army. The music united the kids at the time from both sides of the political divide. It gave a purpose to the local youth , it was rebellious in attitude and its approach . The right kind of music for a city like Belfast.
Bands back then – Shocktreatment , The Bankrobbers, Extreamists , Ex Producers , Outcasts and The wonderful "Undertones "
Stiff Little Fingers were writing (along with their managers who were also journalists) about the political situation .
Protex took a different route and wrote at first about girls and relationships. We were sick of living through the troubles and also tired of seeing it on TV. – We didn't want to sing about it too at that time , and SLF were doing a brilliant job at this. We were much more a kind of Punk /rock and roll band.
We played our own original punked up rock n roll songs – similar to a punked up Buddy Holly or a punk rock Everly Brothers.
How would you describe your music in three words?
-PUNK/ POP/ Powerful- describes our style.
Is there any good bands from Great Britain now? How is it in your hometown?
-Today in Belfast there is a small punk community= Good bands are "Shock Treatment 21" , , Ex SLF , Monkey Man. Terri Hooley founder of Good Vibes is still about in his record shop and sometime puts on shows. There are not many people come out to see bands these days. The majority of people want tribute bands or cover bands. There are few punks about.
What do you stand when we talk about mp3 and downloading?
-Protex are much more popular abroad thanks to the internet!!
New songs?
-We have some new songs ready to go. Some are a little more political about Belfast politics today, some are about the punk scene, others about bad love. There is not a subject that we avoid writing about.
Any new records you have bought?
-Latest records I've bought are from –
1.Band of Skulls,
2.60s Garage bands
3.Stiff Little fingers
4.Raconteurs
5.Daddylong legs
6.Shocktreatment 21.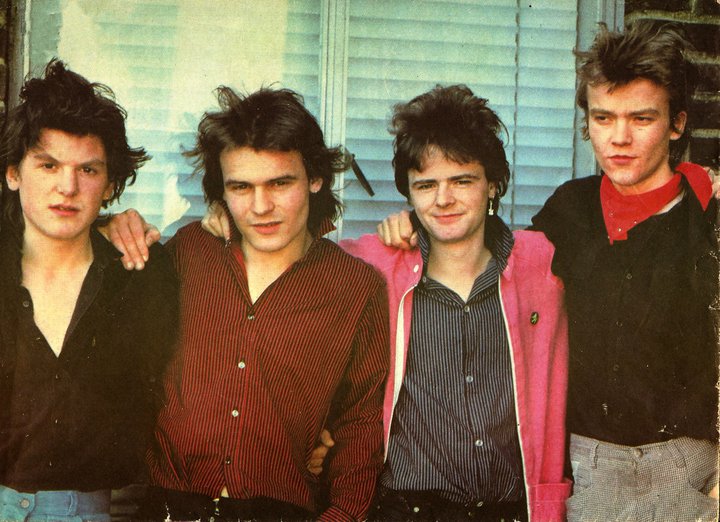 Please tell me a funny thing which have happened during your career and under some gig?
-The funniest thing recently was getting introduced in Hamburg by a guy in a boiler suit with a bag over his head,
How does your audience look like? Which people do you miss on your concerts?
-The average age of our audience now is really between 25- 35 years old . We are in our late forties/early 50s . At this age many people stop going to clubs to see live acts, but we just keep rockin.
Futureplans for the band?
-Our future plans are to record some new songs . Our audience keep asking for new material and we owe them something as they are making all this possible for us in 2014.It is such a privilege to be able play this music to audiences these day . We are hoping to return to the USA in early 2014 , and then to some European gigs.
We have heard that there is a great scene in Sweden. We are hoping to find a promoter who would put on some Protex show and bring us to your wonderful country.