Please tell me a little bit history of the group?
-We started back in 1990 as a punk rock band, playing house parties on weekends and eventually started playing in clubs and touring. Our music evolved into a much heavier style over the past 25 years. Most people would consider us closer to the Hardcore style metal now.
Please tell me a little about every member in the group right now, age, family, work, interests and something bad about everyone? Earlier bands?
-John Ogle (Drums) is currently 46 years old, not married, but has a son. He has been playing drums for over 35 years. Kelly Moore (Bass) is 40 years old, and is married with 2 sons. He works as a cable TV repairman. Dejan Knezevic (Guitar) is 42 years old, married and has 3 kids. He owns a pizza restaurant. He used to be in a band called Core before he was in our band. Byron Filson (Guitar) is 43 years old, no wife, no children. Owner of a recording studio, and has his own clothing line called "The Best Clothing Company". He also played guitar for a band called N17 (Slipdisc/Mercury Records) Rich Fourmy (Vocals) is me. I'm 42 years old, married, with 3 kids. Also President of a motorcycle Club called METALHEADS. I work for my guitar player Dejan, selling his adult websites.
I can hear both hardcore and thrashmetal? Am I right? Favorites from the past?
-Yes. We all love Hatebreed, Slayer, old Sepultura, and Pantera, of course.
Pelvic Meatloaf are you satisfied with the name? How did it came up?? Which is the best bandname you know?
-We love the name Pelvic Meatloaf because it doesn't sound like all the other typical band names out there. Originally, it was just a joke, but it stuck... Its another term for a penis.
What´s the best thing with playing live?
-I love to feel the energy of the audience while playing our music very loud. I love to see a violent, bloody mosh pit.
And where is best to play? And the worst place?
-I have always loved playing in our home town of Phoenix, Arizona, because there are alot of great bands here and very loyal fans. The worst place we ever played was a club called AREA 51 in Seattle, Washington. It was horrible. Good thing nobody showed up to see us play! hahaha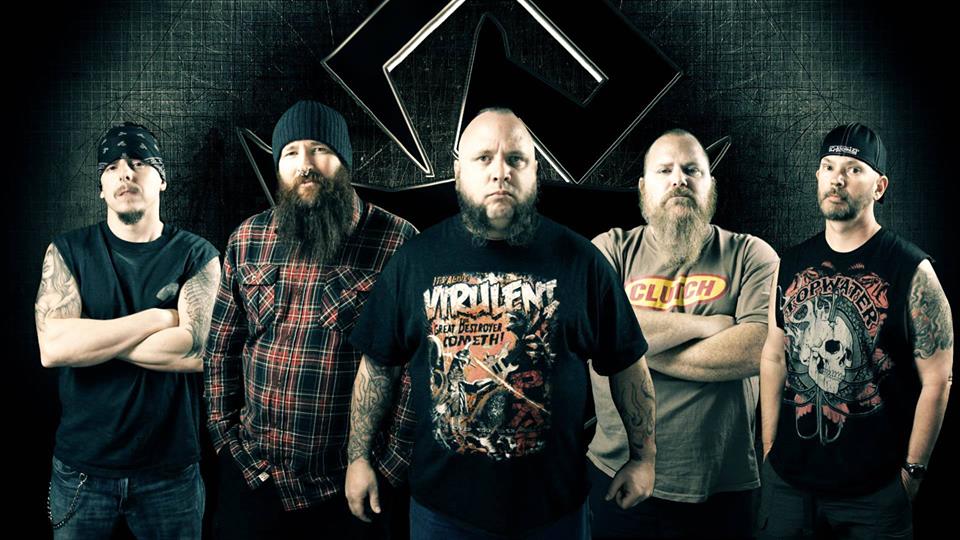 How is to play this sort of music in USA right now?
-Well, metal is still very underground in the states, and doesn't get much radio support. It would be much easier to play hip hop or country music, but fuck that shit. No way.
How would you describe your music in three words?
-Brutal Fucking Metal
What does punk mean to you, is it only a word or is it a lifestyle?
-Its a lifestyle. It means you don't give a fuck what people think, and you don't conform to the mainstream.
How do you see on downloading, mp3 and that stuff?
-I love it... makes it so much easier to hear more music, or get our music heard by others.
How is it to live in USA now? Politically?
-Too many stupid laws, and too many crooked politicians.
Is there any good bands from USA now? Is the punkscene big? The metalscene? How is it in your hometown?
-Yes, there are tons of good bands in the USA! The punk scene is not so big anymore, and neither is the metal scene, but that's ok with us. We aren't wanting to be like Justin Beiber with a million stupid kids chasing us around. Just a few naked women, and we're happy.
What do you know about Sweden?
-Not much, but I've always wanted to visit.
Have you heard any good bands from Sweden?
-Offhand, I don't know. I don't really pay attention to where a band is from. I just listen to it if I like it.
Your lyrics, who does them and what influences you?
-I write the majority of the lyrics, and my inspiration usually comes from how I am feeling at the momemnt. Mostly when I am in a bad mood and wanting to punch someone.
Is there any subject that you never will write anything about?
-Love.
Politic and music, does it goes hand in hand?
-It seems that way. Personally, I hate politics and politicians. I get annoyed when bands sing about how they hate the government. If you hate it so much, why not do something about it other than sing a song?
Best political band/artist?
-I hate political bands. I don't like metal to have a message. I don't want to think about anything other than hitting someone when I listen to it.
Do you think that music(lyrics and so on) can change anyones life, I mean people who listens to music?
-Yes. Music changed my life. I'm sure fans will be influenced by their favorite bands too.
Your cover on your CD looks really nice, is it important to have a record cover which shows people which type of music you play? Your favorite recordcover?
-I like the cover of our new CD also... it really expresses the vibe of the album. My favorite record covers have always been the Iron Maiden records though. They are the best!
Is it important to get out physical records of your stuff? Why or why not?
-I think its important to get physical copies of our records out to people because sometimes having it in your had is better than just in your ipod.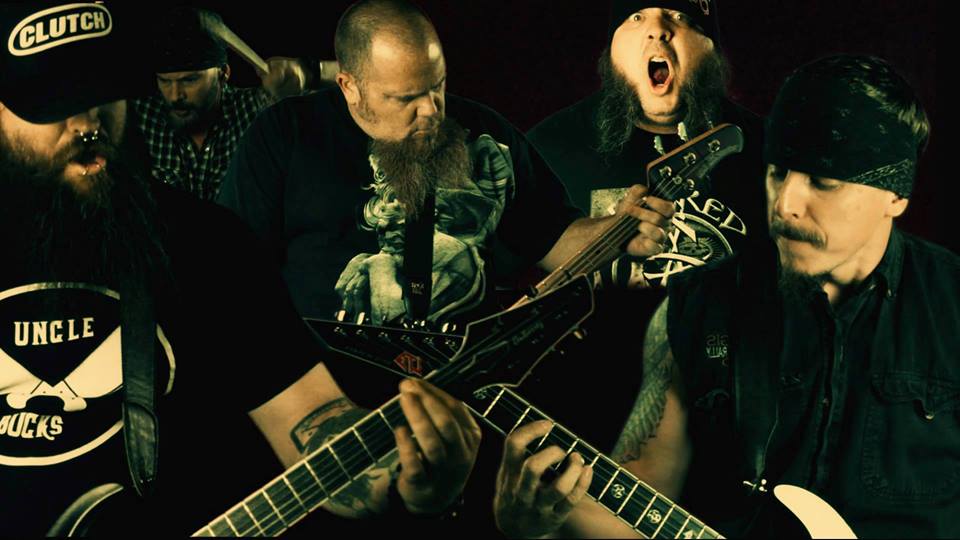 How does your audience look like? Which people do you miss on your concerts? Which is the biggest band you ever have played together with?
-Our audience ranges in age from 14 year olds, on up to 50 year olds, and we usually have a pretty wild pit going on while we play. We are known for having alot of energy onstage, even though we are usually extremely drunk. We love whisky, beer, and metal. The biggest band we've ever played with... there's been so many. Maybe Anthrax or Hatebreed... I don't know.
Please rank your five favoriterecords, five favoriteconcerts and five most important things in life?
-FAVORITE RECORDS: 1. Pantera/Vulgar, 2. Mr. Bungle/Mr Bungle, 3. Misfits/Walk Among Us, 4. Ramones/Mania, 5. Hatebreed/Perseverance FAVORITE CONCERTS: 1. Faith No More, 2. Mr Bungle, 3. Slayer, 4. GWAR, 5. Rob Zombie MOST IMPORTAN IN LIFE: 1. Freedom, 2. Family, 3. Friends, 4. Loyalty, 5. Integrity
Is it boring with interviews? Is it much interviews??
-Not boring at all... most interviews are fun! Sometimes its hard to find time for them though.
If you could choose five bands from the past and the history and nowadays and both dead and living bands to have a concert together with your band. Which five have you been chosed?
-Pantera, Slayer, Lamb Of God, Hatebreed, old Sepultura
Is music a good way to get out frustration and become a nice person outside the music??
-Yes! If it wasn't for music and being able to get my aggression out onstage, I'd probably be in prison because I have a really bad temper.
Which is the most odd question you ever have got in an interview?
-"How big is your cock?"
Which is the question you want to have but you never get. Please ask it and answer it?
-"Can I give you a million dollars please?"
Futureplans for the band?
-Hopefully doing a European tour next year, and making another record. As long as people still like our music, we'll never quit.
For yourself?
-Get in better shape.
Wisdomword?
-Do what you want, for yourself, and not because other people say you have to.
Something to add?
-Nothing I can think of