Past the Fall is a band which have a nice sound between thrashmetal and hardcore I think, Will from the group was really fast and answered my questions in a few days in the end of october 2019.
Please tell me a little bit history of the group?
-We formed circa 2012, me and Thomas had known each other since we were kids, and we'd played together in projects before, Sam came in later when we started touring more heavily to replace one of our first drummers, then we all really clicked.

Please tell me a little about every member in the group right now, age, family, work, interests and something bad about everyone? Earlier bands? Other bands on the side?
Will- fuzzy haired player of bass and screams, terrible sense of direction.
Thomas- Culinary talented guitar virtuoso, awful handwriting.
Sam Mclean- Poker shark drum smasher, questionable stage wear.

I can hear much different influences but mostly thrashmetal but also some hardcore music? Favorites from the past?
-For me, thrash favorites for me are probably all old school- Sepultura, Slayer, Metallica, Megadeth, Death, COC. Hardcore favs are Black flag, hatebreed, ETID.

Past the Fall are you satisfied with the name? How did it came up? You weren't afraid that some other band would be named like this? Which is the best bandname you know?
-Yeah really like it! Nope wasn't aware of anyone having anything similar at the time… Sepultura is one of my fav band names!

What´s the best thing with playing live?
-Losing yourself, and getting the energy back from the crowd!

And where is best to play? And the worst place?
-Campeche in Mexico was one of the best places we played The worst place? Probably a battle of the bands we played years ago when we started- when did playing music become a competition? I think the vibe of those suck!

How is to play this sort of music in England right now? Which types of bands do you have concerts together with?
-Pretty good in the south of England, Especially Wales and Scotland are good. In the past we've toured with Thrash bands like Hirax, Lich King, but with our style we like to play with more modern sounding metal now.

How would you describe your music in three words?
-Dark, Epic, Hopeful.

What does punk mean to you, is it only a word or is it a lifestyle? I know you don´t play punk but you have a little of punkattitude I think?
-I think its an attitude, a way of approaching life, a freedom- I definitely feel influenced by the punk attitude, music without it whether its blues to death is pretty stale.

Which song/album or group was it who took you into music and then you wanted to play yourself?
-It was probably Nirvana when I was 10/11 years old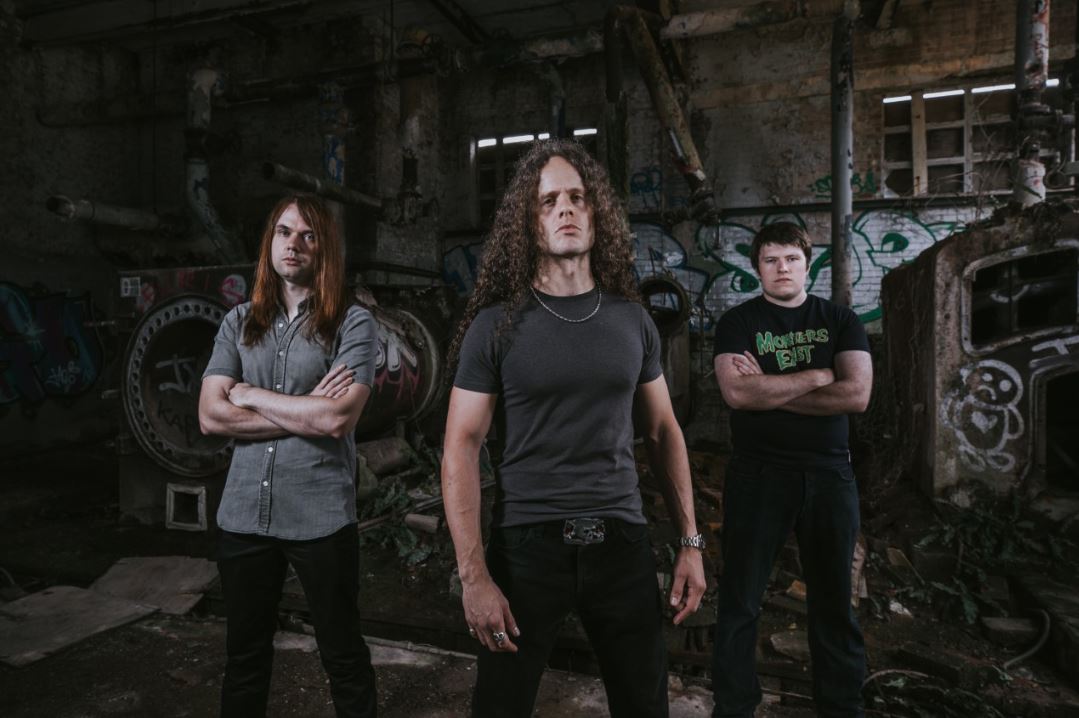 What shall a young guy do today to shock their parents as the way we did when we were young? They have already seen everything ;-)?
-Thats tough! As a member of the analog/pre internet generation when I was a little kid from a small town- it seemed pretty easy haha, I don't know- perhaps do the opposite, become a right wing xenophobic populist banker? That would shock me if my kid did that! Haha

How is it to live in England right now? Politically? Fascists? Brexit?
-Its a difficult time with a lot of unknowns, I think many people on both sides of political ideology are losing faith in the government and are becoming fatigued, but one positive is that young voter apathy has been shaken up and I think engaged more people in politics than before. I hope that people realise that issues are not simple and cannot be labelled, and that populism is inherently dehumanising. Over all I like to think that there are more positive stories than negative, than the media would have you believe.

Is there any good bands from England right now? Is the punkscene/metalscene/hardcorescene big? How is it in your hometown?
-Probably for me what springs to mind are 'IDLES' a punk band form the UK, the honesty and savagery of the music about uk life has felt like a breath of fresh air.
I feel there was more small venues when I was a kid and we'd walk up to more local metal shows without hearing the bands first, but a lot have closed down. But there is a still a lot of underground bands out there but its a lot tougher for new bands to start out. My home town has always been dead, its little place, maybe that's why I rebelled so much and left!

What do you know about Sweden? Have you been here sometime?
-I know a little! I've been to Stockholm 3-4 times for work and visit friends, the Wasa museum was incredible and I remember drinking a lot (of expensive haha) beer in rock/blues bars!

Have you heard any good bands from Sweden?
-Really like Opeth and Ghost at the moment, and ABBA!

Your lyrics, who does them and what influences you?
-Me and Tom write all the lyrics and music, we often look to our own personal experiences for inspiration, and our feelings about the state of the times.

Is there any subject that you never will write anything about?
-Nothing is really taboo, but there's stuff we wouldn't sing about usually because we don't connect with the emotion or idea, we need to believe in what with spitting down the mic!

Politic and music, does it goes hand in hand? Which is your most political song? Is it important to get out your opinions in music?
-I think so, although its not always necessary I feel its important to use your platform to communicate something you believe in. Aternative music I think has a lot of power through its message and can shape peoples view of the world.
Our most political song is probably 'Poison Mirror'

Best political band/artist?
-Idles/Clash

Do you think that music(lyrics and so on) can change anyones life, I mean people who listens to music?
-Definitely! I know it certainly did with me.

Your favorite recordcover alltime? Who does your recordcovers? And do you have any good recordstores in your hometown?
-Maybe 'Chaos AD', Costin Chioreanu at Twilight 13 media has done our last 2 covers. No great record stores in my hometown, in fact none at all!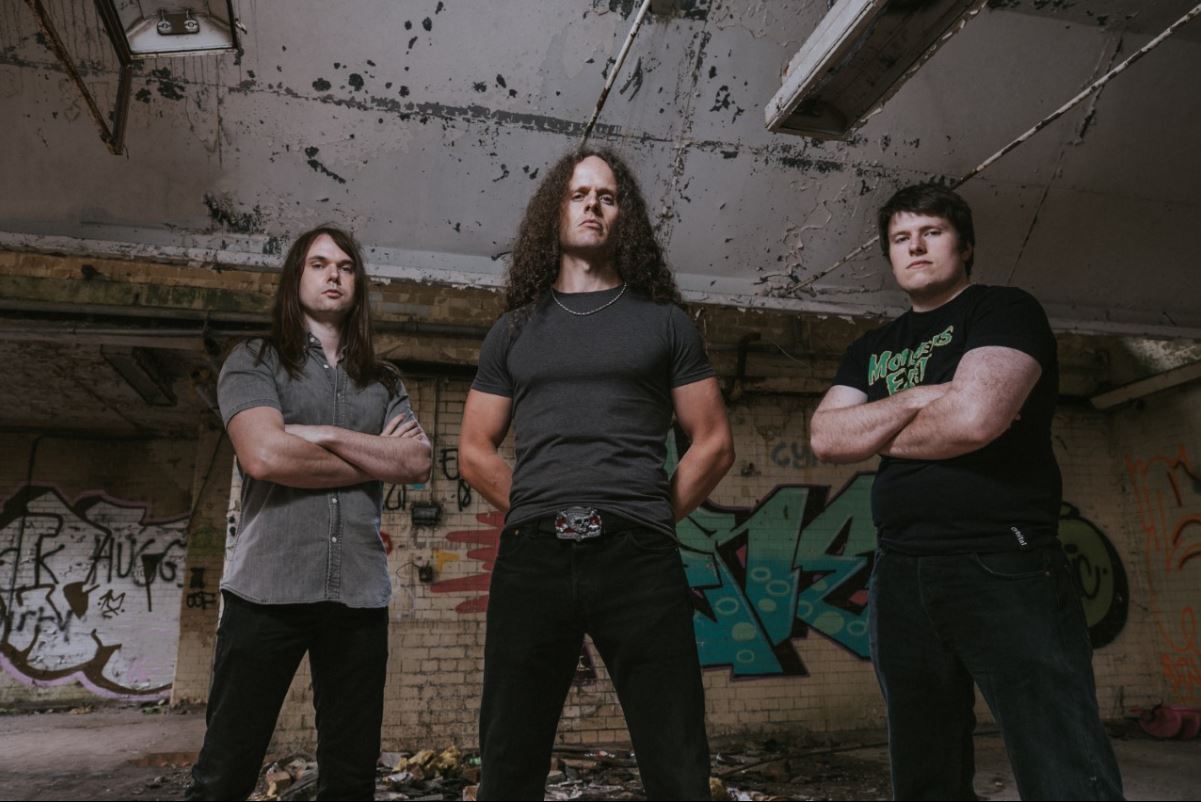 Is it important to get out physical records of your stuff? Why or why not? Vinyl, CD, cassette, what do you prefer if you could choose whatever ?
-For me it´s less important on a world-wide scale, I think digital is the way we mostly consume music now, but I like to offer physical CD's for the fans and especially at live shows. Vinyl is something we haven't done yet- a think a limited edition press would be very cool!

Please tell me a funny thing which have happened during your career and under some gig?
-We played a show in Mexico once that got stopped by armed police during the show! That was pretty wild!

How does your audience look like? Which people do you miss on your concerts? Which is the biggest band you ever have played together with?
-It´s a mix of genders, but predominately Teen/20's/30's Male I would say, but we've had little kids up to Pensioners at shows!

Please rank your five favoriterecords, five favoriteconcerts and five most important things in life?
-Reinventing the steel, All sabbath, Bleach, Live and dangerous, Dirt.
Ozzfest (Black Sabbath and Tool) 2001 Milton Keynes, Megadeth 2003 Nottingham, Alice in Chains 2009 Brixton, Nile/at the gates Graspop 2008, Metallica Reading 2003
Music, Friendship, Love, Laughter, Clean underwear.

First, last and most expensive record ever bought?
-First- Kula Shaker
Last- Tool 10 000 days
Most expensive- Diamond Head- Am I Evil (Vinyl Comp)

Is it boring with interviews? Is it much interviews?
-Depends on the interview! Each one offers something a bit different Right now we have a lot of interviews because of the new album.

Do you care about reviews? Which is the most peculiar you ever had, with this band or any other band you have been to?
-I appreciate the feedback but I don't really take them to heart, we are probably our own most severe critics! I think we got compared to an obscure 90's death metal band once that was strange!

Which bands do people compare you to, is it boring that people compare you to other bands or is it understandable?
-To be honest I think it can be the other way around, that people struggle to find bands to compare us to, which has positives and negatives, I don't mind really, I respect that everybody is entitled to an opinion- I just try to let the music do the talking!

If you could choose five bands from the past and the history and nowadays and both dead and living bands to have a concert together with your band. Which five have you been chosen?
-Pantera, Black Sabbath, Mastodon, Alice in chains, Sepultura

Is music a good way to get out frustration and become a nicer person outside the music??
-Definitely! I think music has an incredible power of catharsis and empowerment- probably why metalheads are some of the coolest cats around!

Which is the most odd question you ever have got in an interview?
-Probably in this one asking if we like our Band name!

Which is the question you want to have but you never get. Please ask it and answer it?
-Do you want to open for Mastodon? YES!

Futureplans for the band?
-Touring and festivals next year, and also hopefully play some countries we haven't been to before!

For yourself?
-I'm learning French and Spanish so hopefully be way more fluent next year! Into sport climbing too, so hopefully a few more trips if time allows.

Wisdomword?
-Philosophy

Something to add?
-Thanks for the interview its been a blast!