I got a LP from Gaphals with a group called Paranoid but they´re writing it in Japanese and having the most lyrics in English but some in Japanese. Here is it Henrik who answered the questions and he did it in November 2018.
A little story about the group?
The band was formed in 2012 after a recording with another band that did not come true. It became a demo of it, and then I came into the group in 2013.
Tell us a little about each member, age, job, family, band before and band next on the side?
My name is Henrik Låsgårdh, 24 years old, working as a personal assistant, previously played in Hypertension, Deathman and Decay.
I can hear Discharge, Slayer and old hard rock, do I hear right? Was it better back in time?
Yes, that's fine, I'd say that. Old hard rock and old punk are our biggest influences. It was definitely better before, purely musical at least. Certainly, it is also very good at the moment, but it is not comparable to the 80's.

Paranoid (can not write in Japanese) are you satisfied with the name? Why in Japanese! If the best band name had not been taken, if you had chosen that name, what would you have chosen? I mean which is the best band name?
I'm happy with the band name. We write it in Japanese as a tribute to the Japanese punkscene, which we are very inspired by. Hard to say which band name is the best, they are what they are like. Skitslickers are well in the mouth.
What's the best thing about playing live?
To meet very nice and enthusiastic people who get started on one's music.
Where is the best place to play, where is the worst?
Hard to say, you can not really say that it's generally good or bad to play in a particular city or country. The prerequisites are always different.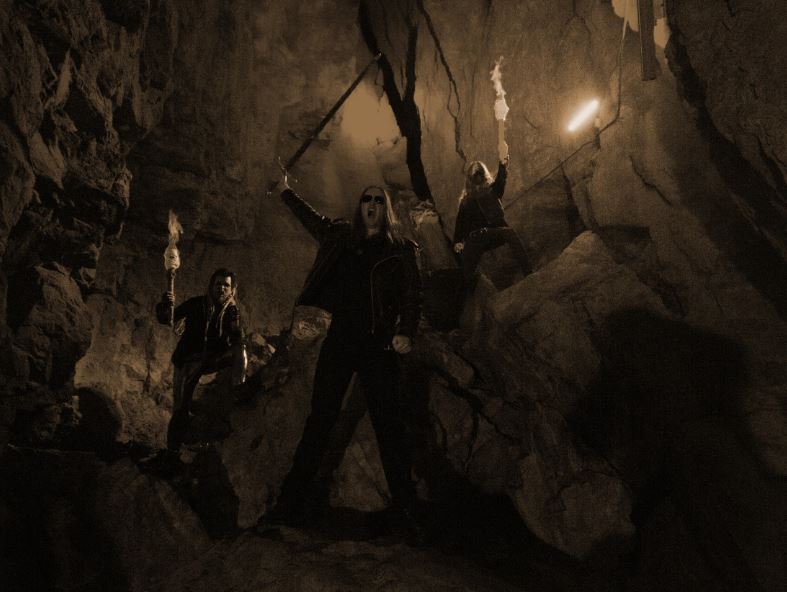 How is it to play this kind of music in Sweden today ?
It´s fine, I would say that. We have a strong fan base that is always loyal, and there are lots of good bands to play with.

How would you describe your music in three words?
D-beat, hell, chaos.
<![if !supportLineBreakNewLine]>
<![endif]>
What does punk mean to you, is it just a word or is it a lifestyle?
It's mostly a music style for me.
How do you look at downloading, mp3 and the like?
Never been any bigger fan of that, prefer physical format.
How do you think it's to live in Sweden today, politically?
Sometimes good sometimes bad, it feels quite messy and uncertain on that front at the moment.
Are there any good bands in Sweden today? In your hometown
Yes, there are so many good bands in Sweden. Not so many in our hometown.
Do you play anything outside Sweden? USA Soon after what I understood?
We recently came back from a tour of the US and Canada. The last show, in Toronto, was our 100th, and I would think the majority of these took place outside Sweden.
Other good bands from abroad?
Too many to mention.
Your lyrics, what are you influenced by? Why in Japanese? Never in another language?
The texts are usually in English (have done in Japanese and some in Swedish), just print them in Japanese on our release. We are big fans of the Japanese punkscene, so we see it as a tribute simply.
Is there anything you will never write about?
It is surely, if you are very specific. But I still feel that I can pick up a little something that you feel about to write about, you should not set limits. However, the same subjects tend to return all the time.

Politics and music, does it always belong?
I do not think so, not always. Then there are those who claim that it is a political position in itself to say that you are not a political group, which of course is also a way of looking at the matter. But I do not think they always necessarily need to belong together.
Best political band/artist?
Discharge.
Do you think music can change someone's life, then I mean lyrics etc?
Absolutely, there are many bands that I feel have influenced me a lot.
Your cover is really cool on your LP, who has done it. Is it important to have a cover as you understand what kind of music you play? Which is your favorite cover all the times?
If you mean the new LP, so is it Nicky Rat who did it, playing in the band Subdued. It's definitely an advantage if the cover matches the content, but you should not be afraid to think again and bring in unanimous influences. Has many cover favorites, but Iron Maiden's Powerslave is probably the first to pop up in the head.

Is it important to get out physical records? Vinyl or CD or both and? Is there any good record store in your vicinity?
We have only released a CD, and we have not sold especially many ex of it(no overview of the company's numbers), so we focus mostly on vinyl and cassette. To release physically is obvious to us, no alternative is available. Bad with record stores here, closest is in Sundsvall.
Please tell me something really fun that happened during your career on stage or behind stage etc?
Has happened to someone in the main line that some have been on one's pedals or that I was a little worried about getting a stagediver over me, otherwise I do not think I have so many more fun anecdotes unfortunately. There is usually no "behind the scene", you play in one room and then you go to sell merch or talk to people and so on.
How is your audience looking like? Which people comes? Do you miss any kind of people?
Mixed people aged 25-45 I would probably say. (Fuck, I'm too old / red)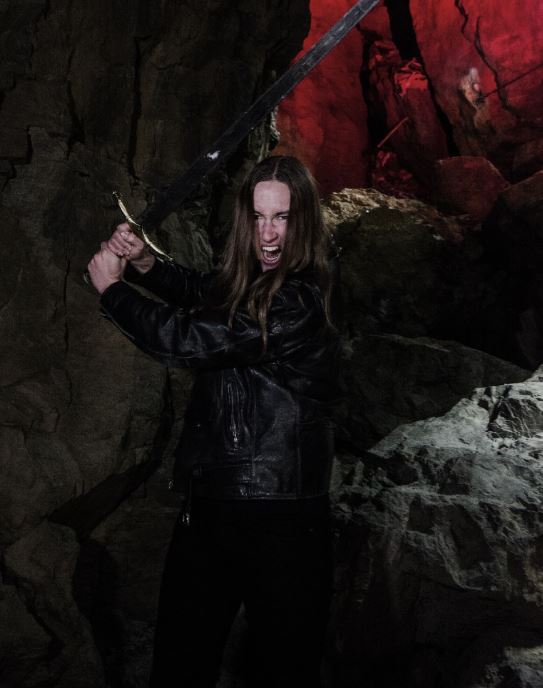 Please rank five favorite records, five favorite concerts?
Records:1. Iron Maiden - Seventh Son Of A Seventh Son
2. Iron Maiden - Somewhere In Time
3. Judas Priest - Painkiller
4. Metallica - ...And Justice For All
5. Black Sabbath . Heaven And Hell

Concerts were more difficult. Make a try: Slayer - Stockholm 2008, Overkill - Gävle 2010, 40 Watt Sun - Gävle 2011, The Devil's Blood - Muscle Rock 2012, Pagan Altar - Stockholm 2012. We say so, five memorable gigs.
Is it boring with interviews ??
It depends a little on what mood you are currently and what kind of questions you get. It will be a little sad to make ten interviews in a row and everyone is asking the same things all the time. But if it's a bit different and thoughtful, it's fun to answer.
If you could choose five bands from history, dead and alive to have a concert with your band, what are the dreambands then?
It was not easy either, haha. We say well Discharge, Gauze, Anti Cimex, Disclose and Kriegshög then I think.
Is music a great way to get frustration and become a nicer person? Are you angrier today than you were as younger?
Yes, at least that's a good way to get out frustration, I can definitely sign on. Then I do not know if you get so much nicer right away. You may have been a little calmer in recent days than when you were younger at least, haha.

Which is the strangest question you received in an interview?
It's mostly logical and understandable questions, not so much of Slayer mag around the '89 character.
Which is the question you never get, ask it and answer it?
Do not actually get as many questions as "Rank 5 Favorite Discs and 5 Favorite Concerts" above, enjoy responding to and reading such questions in other interviews.
Future plans for the band?
Just made our last concert for the year at Club Deströyer in Sundsvall, so now we will take it a little quiet and then start focusing on some new material and making plans for future. We're releasing our first demo as 7 "and a complete discography with all the collections and some unreleased on a double LP in March / April next year as well.
For yourself?
In addition to the band, it's mostly work, buy records and drink beer.
Words of wisdom?
Drink you down & shit on you.
Easy to add?
Feel like you covered most things I can say. Thank you very much for the interview, we appreciate it! //Henrik, PND