Carl Christian Lein Störner have answered a lot of questions about his group Nord mot Nord which I really can say that it is one of the best hardcoregroups right now.. october-2021
Please tell me a little bit history of the group?
-Started out in 2015 i Svolvær, Lofoten by Peter and Fredrik, long time friends of mine (Carl). And they invited me to come down that summer and we ended up recording the debut s/t 10 inch.
Please tell me a little about every member in the group right now, age, family, work, interests and something bad about everyone? Earlier bands? Other bands on the side?
-Fredrik, Peter and Tommy all live in Lofoten, whereas I live in Tromsø, some 16 hours away by boat (which is close, by northern norwegian standards), so they work on stuff in Svolvær and then we meet up to record or play live as much as we can really. We've all been in the northern Norwegian hardcore scene for 20+ years (!), playing in bands such as Vanskapt, Turdus Musicus, DIE A LEGEND, Vidunderlig svineri, Kamikaze a go go, Die a legend, Rumblin' retards and more.
I can hear much different influences but mostly punk and some hardcore? Favorites from the past?
-One common denominator is actually 90's swedish hardcore, and I think most of us agree that Breach is close to perfection haha.

Nord Mot Nord are you satisfied with the name? How did it came up? You weren't afraid that some other band would be named like this? Which is the best bandname you know?
-Very satisfied. It's a play on words, ord mot ord, but also reflecting on the internal, self-destructive battles in Northern norway.

What´s the best thing with playing live? Have you done any since the covid came?
-No shows post covid. Which is kind of weird, but I'm sure we'll get back in mode in no time.

And where is best to play? And the worst place?
-Anywhere can be good, it all depends on the people there. And things change.

How is to play this sort of music in Norway right now? Which types of bands do you have concerts together with?
-It's a pretty vibrant scene I think, and not too big and good connections across the country.

How would you describe your music in three words?
-Northern norwegian Satirical hardcore.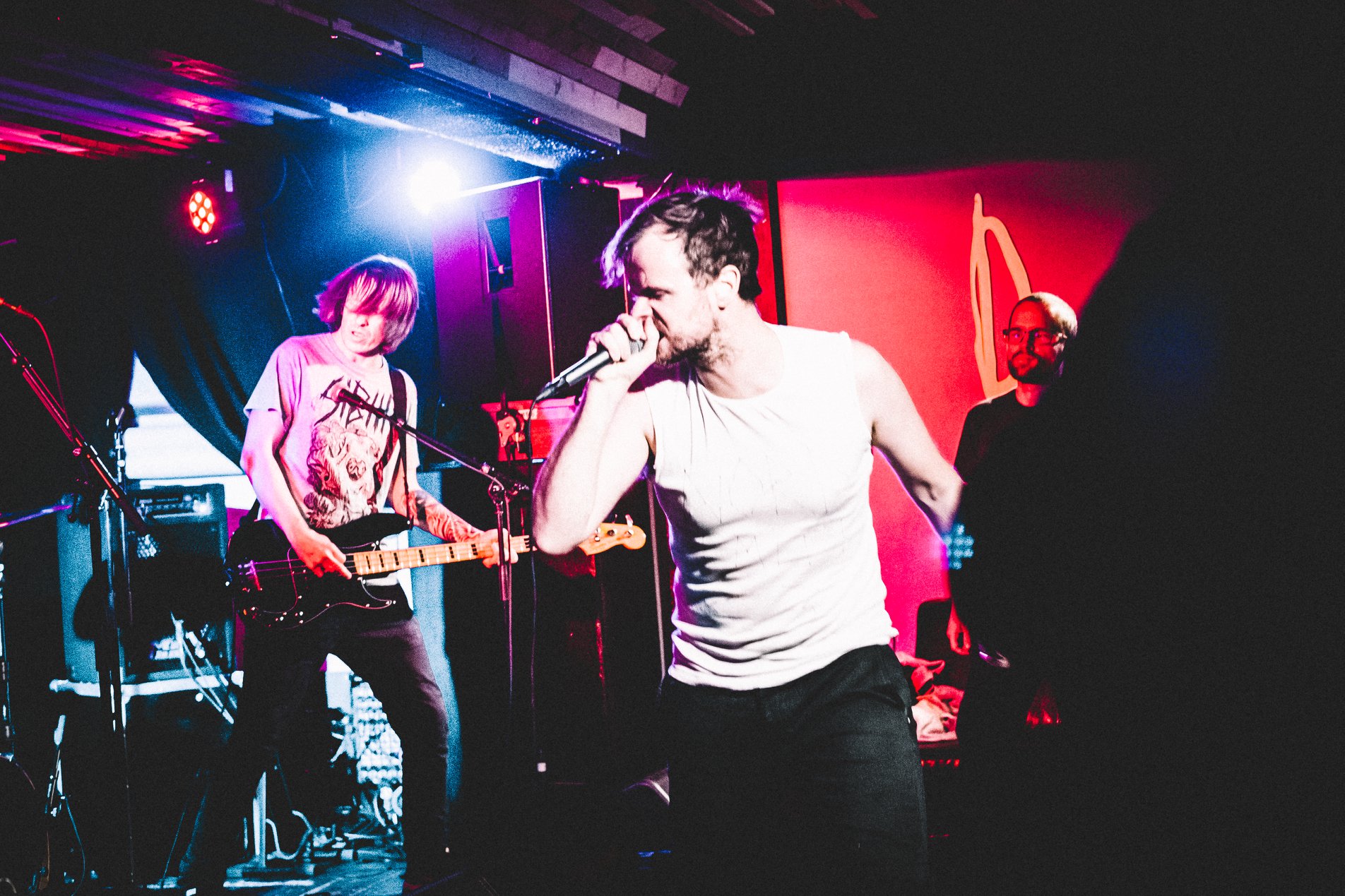 What does punk mean to you, is it only a word or is it a lifestyle?
-It's an attitude more than a genre.

Which song/album or group was it who took you into punk/hardcore?
-Breach - It's me God.

What shall a young guy do today to shock their parents as the way we did when we were young? They have already seen everything <![if !vml]>
<![endif]>?
-Well, definitely not get tattoos. Might as well be a soccer player.

How is it to live in Norway right now? Politically? Fascists?
-It's pretty decent.

Is there any good bands from Norway right now? Is the punkscene/metalscene/hardcorescene big? How is it in your hometown?
-A lot of cool bands around. To name a few; Barren womb, Attan, Akutt samtid, Kobol, Ondt blod. <![if !supportLineBreakNewLine]>
<![endif]>
What do you know about Sweden? Have you been here sometime?
-For some weird reason we haven't played Sweden, like a lot of norwegian bands. I've played with other bands, been to Umeå several times and played the hardcore festival there. Which I loved. Feel very relatable that place and scene.

Have you heard any good bands from Sweden?
-Tons. Again, we grew up almost idolizing the swedish hardcore scene. Well at least being very inspired by it.

Your lyrics, who does them and what influences you? Never in english? Please tell me a little about the following songs
-Döde kjändisa
It's about the superficiality of social media appearance.
-Hörte de på radioen
It's about musicians catering to playlist idiots in the radio stations.
-Mörke daga
When COVID hit, everything went dark.
-Nordnorsk separatism No
It's a pro-northern norwegian separatism anthem.

Is there any subject that you never will write anything about? Or isn´t anything sacred?
-Not really.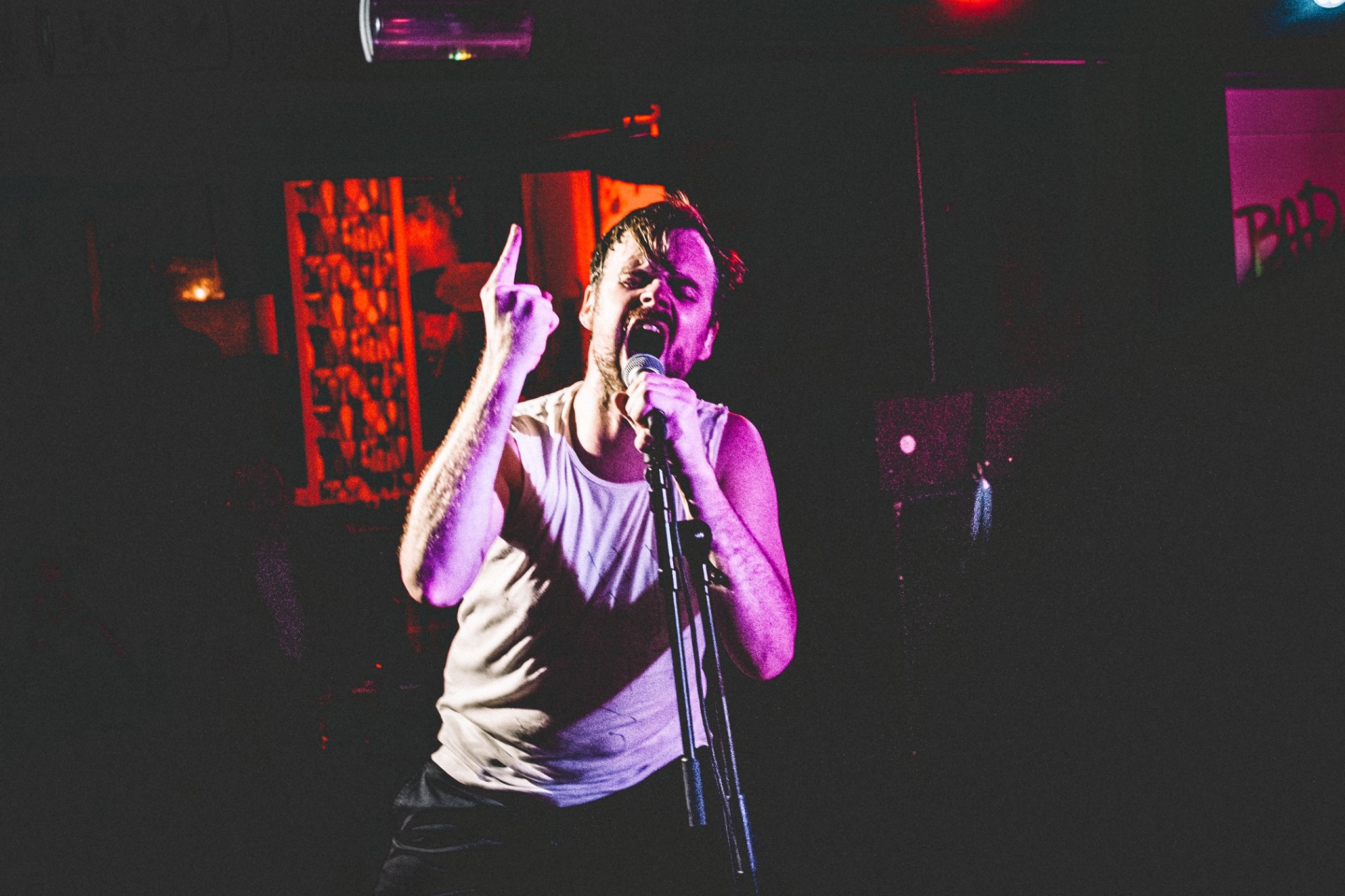 Politic and music, does it goes hand in hand? Which is your most political song? Is it important to get out your opinions in music? Or is it OK to play music and not sing about politics?
-Well for sure. I reckon the above mentioned Nordnorsk separatisme no! which advocates for northern norwegian separatism.

Do you think that music(lyrics and so on) can change anyones life, I mean people who listens to music?
-For sure.

Your favorite recordcover alltime? Who does your recordcovers? And do you have any good recordstores in your hometown?
-Slayer Reign in blood. Knut Erik Øverjord did our first record, and Magnus Sandnes did or 10'' inch. Amazing artists. Yeah we have a vinyl shop in town, Backbeat, much respect to them.

Is it important to get out physical records of your stuff? Why or why not? Vinyl, CD, cassette, what do you prefer if you could choose whatever ?
-Not so sure anymore. Sadly physical release is mostly another way of losing money.

Please tell me a funny thing which have happened during your career and under some gig?
-Played an all ages gig in Harstad a few years back in front of 5 completely uninterested gigs. Contemplated quitting music all together after that.

How does your audience look like? Which people do you miss on your concerts? Which is the biggest band you ever have played together with?
-Mostly people into hardcore I guess. We don't aim to reach much outside the scene.

Please rank your five favoriterecords, five favoriteconcerts?
-Breach It's me god
At the drive in - Relationships of command
Fugazi - Repeater
Best concerts -
Håll det ekta - Scharinska Umeå 2013
Pantera in Oslo 2000
Tookoo Beijing 2002 <![if !supportLineBreakNewLine]>
<![endif]>
First, last and most expensive record ever bought?
-AC DC Highway to hell. The last record... Can't even remember. Most expensive, not sure.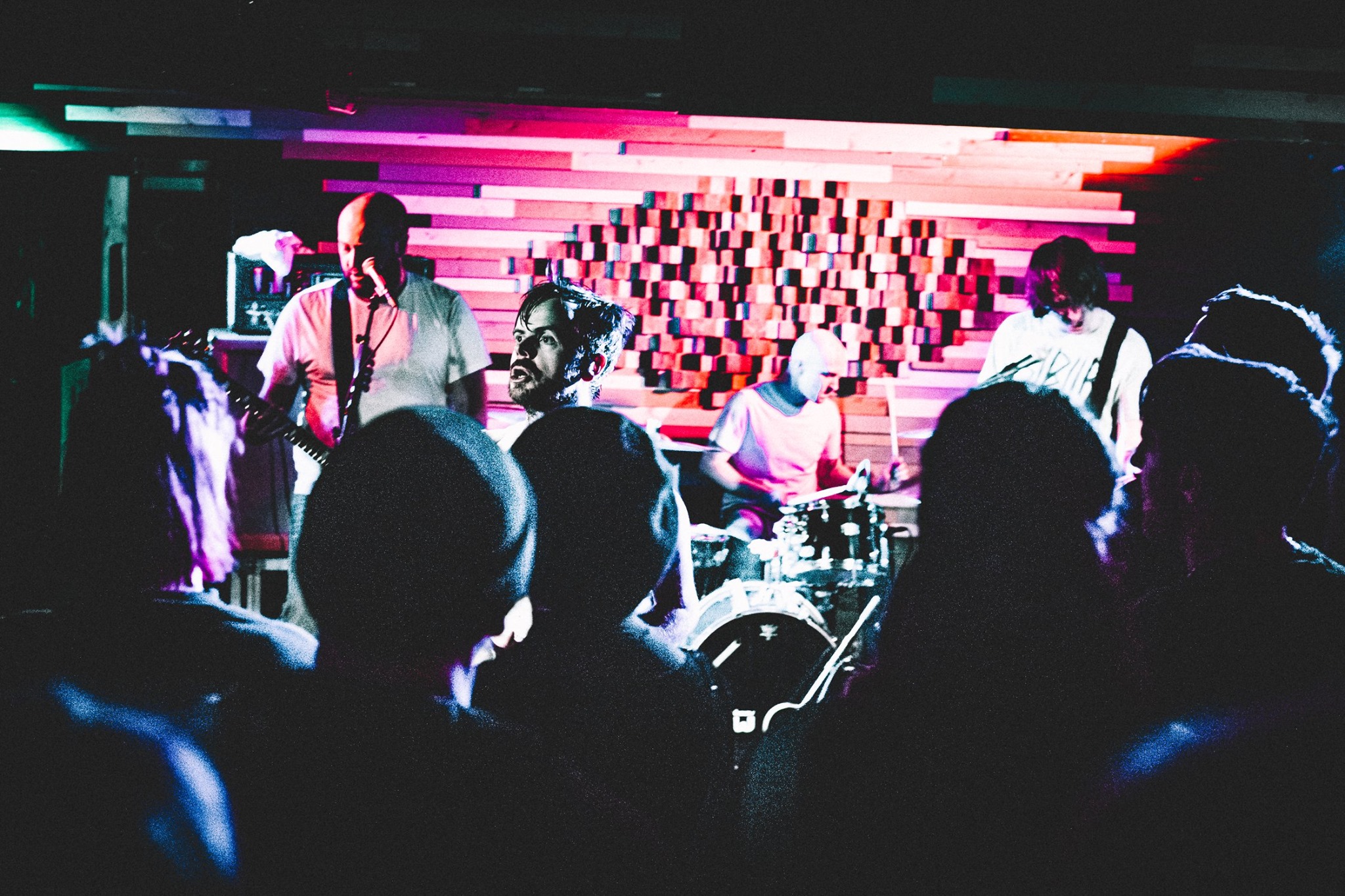 Is it boring with interviews? Is it much interviews?
-Haha, never boring. Never enough.

Do you care about reviews? Which is the most peculiar you ever had, with this band or any other band you have been to? Have you ever changed anything after a bad review?
-Love good reviews, hate bad reviews. <![if !supportLineBreakNewLine]>
<![endif]>
Which bands do people compare you to, is it boring that people compare you to other bands or is it understandable?
-I think we're a bit difficult to pigoenhold.

If you could choose five bands from the past and the history and nowadays and both dead and living bands to have a concert together with your band. Which five have you been chosen?
-Breach, At the drive in, Fugazi, Håll det ekta.

Is music a good way to get out frustration and become a nicer person outside the music??
Well its definitely a good way to vent frustration. Not sure if it makes me a better -person? Haha. Probably does.

Which is the most odd question you ever have got in an interview?(Except this one)
-Can't even recall. <![if !supportLineBreakNewLine]>
<![endif]>
Which is the question you want to have but you never get. Please ask it and answer it?
-That's too deep.

Futureplans for the band?
-Keep recording and hopefully play live again soon.

For yourself?
-Keep creating something.
<![if !supportLineBreakNewLine]>
<![endif]>
Wisdomword?
-Out of words.

Something to add?
-Not really.