I can hear both Metallica and Black Flag in Noistures music but they a have a lot of influences they say. Read about this and much more in the interview done in the middle of march 2015.

Please tell me a little bit history of the group?
N: Skanf (bass/voice) and Kriss (guitar) with another friend at the drums, in the 2007 began to play together, putting in this project all the long individual experiences, made with different bands.
Skanf with punk, Metal, Hardcore and Psychedelic bands, Kriss with two "famous Italian Black Metal bands, "MORTIFIER" and BUIO OMEGA". We changed 2 drummers and a drum machine, until we found Max, and experienced musician, from hardcore and Nu Metal bands.
We made 5 records, one (TEENAGE RAGE) with the first drummer, one with a drum machine, the third (RHINO SKIN) with the second drummer and the last two (VIOLENCE BREEDS VIOLENCE and DAILY WAR) with Max but we released and the optical support just the first and the last ones.

Please tell me a little about every member in the group right now, age, family, work, interests and something bad about everyone? Have you been in any other punkbands before?
N: Well, Skanf is 47 y.o. he's married and a daughter of 10 (she plays celtic harp!) he's broker for a "heay metal company" selling bolts and fastners, he make volunteering in two associations. Kriss is 39 y.o. he's married and a 12 old boy. He works in the kitchen of an hospital he's a football fan.
Max is 38 y.o. he's engaged and he works in the buildings, we loves dogs and he's a body builder too! As we have said, we all play in other bands before and the "punk attitude" is always been a strong part of our playing and lifestyle!

I can hear both Metallica and Black Flag here? Am I right? Favorites from the past?
N: In our music you can find everything, from the '60 to the '90 (we are too old to be influenced by the new millennium! Hahaha) we love old style hardcore, so as we love '80 thrash metal, grunge and everything is hard and distorted! We don't care about the genre, we just need to vomit out our teenage rage in any way we can and we care! But Skanf listens old hardcore, punk, AC/DC, thrash metal, everything is alternative and new acoustic pagan sound! Kriss listens to punk, black metal and extreme music. Max listens Nu Metal, hardcore and emocore.

Noisture are you satisfied with the name? How did it came up? ? Which is the best bandname you know
N: Yes, very satisfied!!! Skanf proposed "moisture" (like "moist vagina") and Kriss said: why not Noisture, as NOISE+MOISTURE… that's right! Which bandname? Mmm… BUTTHOLE SURFERS!!!

What´s the best thing with playing live?
N: I'm not shure to have understood but we love to play live, 'cause we are very adrenaline guys and the live dimension can make to put out all our rage and social frustrations!

And where is best to play? And the worst place?
N: honestly we have not played so much, 'cause there isn't a good situation for the bands like ours in Italy but the best places are the ones which have a stage and a good amplification, there aren't so much places fitted to play live, so now we play only in right situations. But we should like to play out of Italy, I think it could be a great experience!

How is to play this sort of music in Italy right now?
N: As we was saying not good for the independent bands, there isn't so much support, is very hard! But we like it!

How would you describe your music in three words?
N: Strange, heavy, groovy!

What does punk mean to you, is it only a word or is it a lifestyle?
N: We are not punk in the clothes or image, but we are punk inside. But… what means "punk"? drugs, piss and red hair like the Pistols? Or the conscious American punk of the early '80s? well our attitude is near the second one, awareness is the way to break all the rules and conventions!

How do you see on downloading, mp3 and that stuff?
N: We putted all our works in free download! We'd like to live on music but realistically we have to work! So we are happy if someone can listen and appreciate our music for free. But if someone would like to buy our records making us rich rockstars, well we'd love you so much! Hahaha

How is it to live in Italy now? Politically?
Italy is marvellous, full of culture, good food and nice people but the government is trying to change it all in a hell! UE is just a great swindle and that shit of Renzi is just a puppet in the hands of Troika! We hope the people will wake up and breaks down all those great bastards!

Is there any good bands from Italy now? Is the punkscene big? How is it in your hometown?
Well, by now there are many good bands but nothing like the first Italian H/C as NEGAZIONE or RAW POWER… as we was saying, there isn't a good situation for the underground, so we don't know if we can call it "punkscene". Our hometown is too small to have a scene but in the lad aound there are same good band, metal, nu-metal, punk and others.

What do you know about Sweden?
Nice blond girls? LOL! We think in Sweden there's a most honest government, order a justice ma I've read is not all so good as it seems!

Have you heard any good bands from Sweden?
Some death and black metal… Kriss knows something about it!<![if !supportLineBreakNewLine]>
<![endif]>
Your lyrics, who does them and what influences you? Why not in Italian?
Lyrics are by Skanf, I talk about I can see around and gets me angry, like injustice, twisted government, pollution and something about us, as in "TEENAGE RAGE" autobiographic, 'cause we are still angry as teenagers but aware like adults as we are! Not in Italian because we have always listened singed in English, so is natural to do the same.

Is there any subject that you never will write anything about?
Mmm… about love! LOL!!!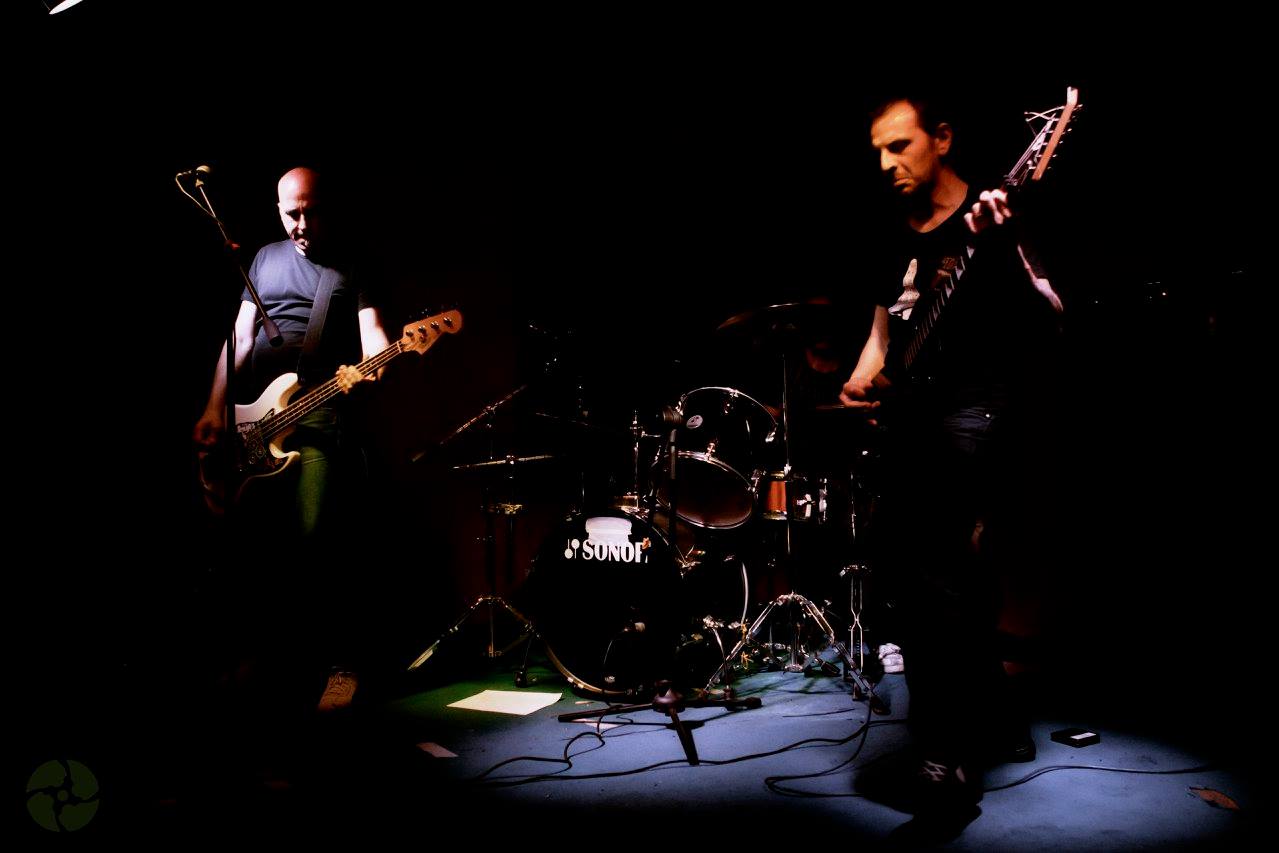 Politic and music, does it goes hand in hand?
Can be, must be! Music is a good vehicle to spread messages, can't change the world but can open some eye.

Best political band/artist?
Minor threat, Sick of it All, Negazione…<![if !supportLineBreakNewLine]>
<![endif]>
Do you think that music(lyrics and so on) can change anyones life, I mean people who listens to music?
Yes cant did it! Of course it's just an input, after you have to dig down to know something more.

Which is the biggest band you ever have been playing together with?
No one so famous…

Is it important to get out physical records of your stuff? Why or why not?
By now there isn't so much people who want buy a physical record, moreover bands like us has no so much possibilities to have a distribution, instead sending or selling the tracks by internet we can get our music in any part of the earth in just some second! Write us if you want to download our record for free!

Please tell me a funny thing which have happened during your career and under some gig?
Mmm we are not so serious but there isn't some particular funny thing… ah! Our drummer Max has no hair and when he plays, he sweat a lot and his head smokes!!! <![if !supportLineBreakNewLine]>
<![endif]>
How does your audience look like? Which people do you miss on your concerts?
Sadly we have to say the audience don't gives so attention to the bands on the stage, the older people seems to pay more attention but we have to say that in the last concerts we have captured the audience, Kriss gives a great show and our music, so particular, crossing metal, punk, hardcore, noise and more, can like to most people.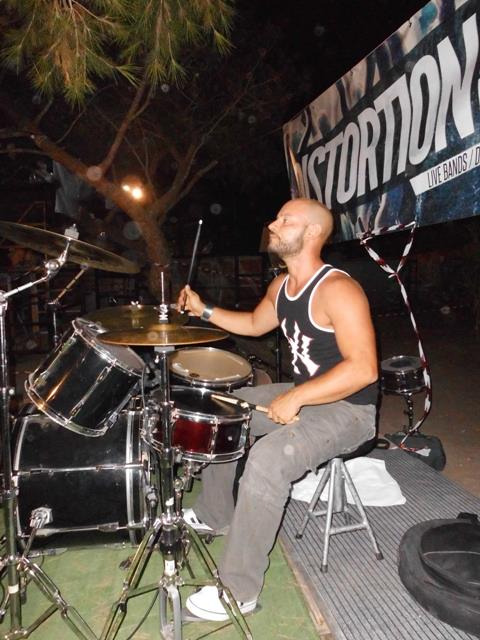 Please rank your five favoriterecords, five favoriteconcerts and five most important things in life? Just five? In random order: louder than love "Soundgarden"; some of "Shellack"; some of "Sick it All"; reign in blood "Slayer"; some of "Ramones"; but there are a lot of other records we could mention, as Kyuss, Immortal, Metallica, Negazione, Faith no More and… more!!! The same for the concerts. The most important things in life, surely are: RESPECT, AWARENESS, FAMILY, FIGHT AGAINST INJUSTICE AND MUSIC!

Is it boring with interviews? Is it much interviews?
No it's interesting but should be better to get a talk, anyway thank you for it!

If you could choose five bands from the past and the history and nowadays and both dead and living bands to have a concert together with your band. Which five have you been chosed?
Well, it could be great with SHELLACK, KYUSS, FUGAZI, RAMONES and HENRY ROLLINS BAND!

Is punk a good way to get out frustration and become a nice person outside the punkmusic?
Of course, you'd have to know us! LOL!

Which is the most odd question you ever have got in an interview?
This one! hahaha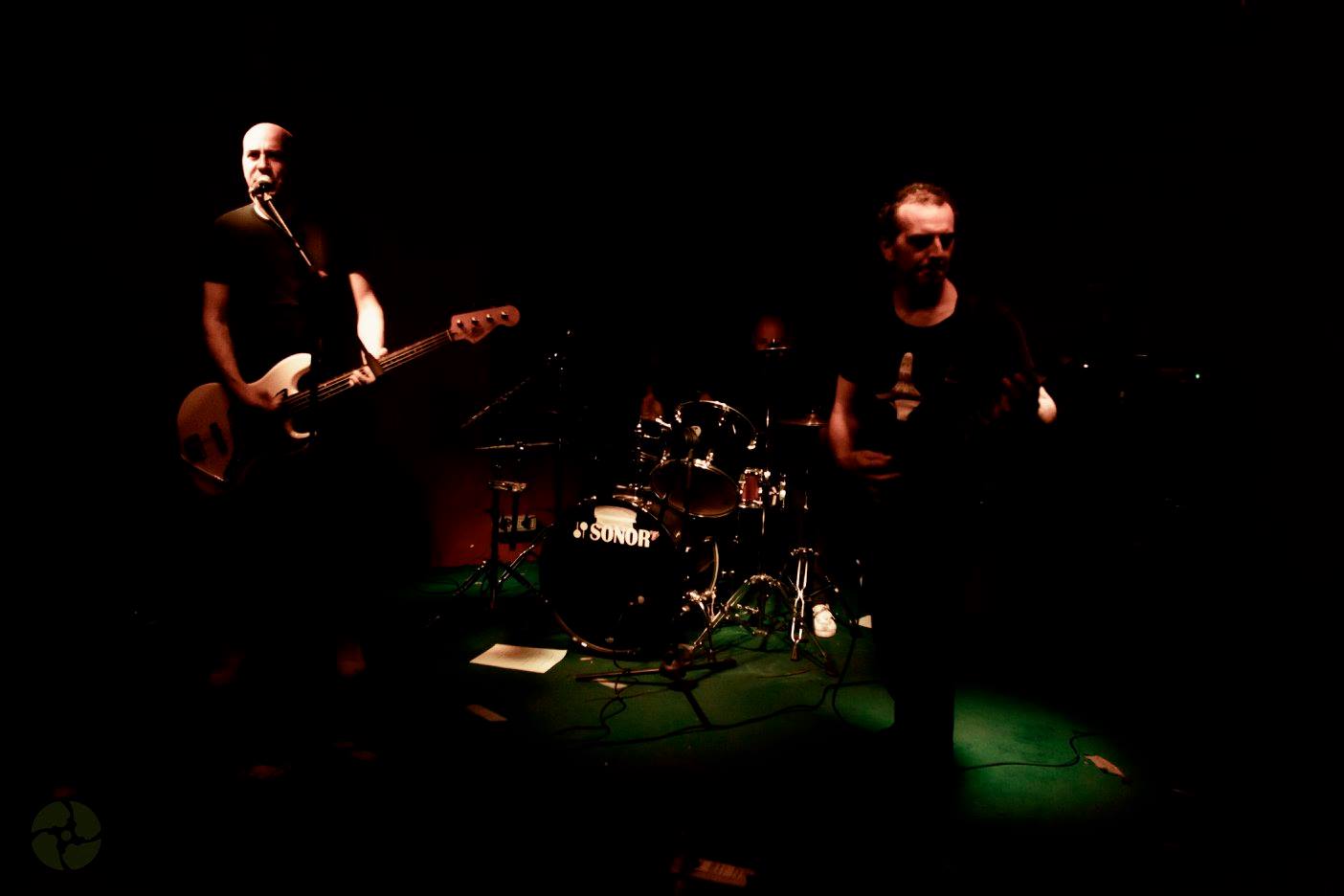 Which is the question you want to have but you never get. Please ask it and answer it?
Ok. Do you think there's just some master who moves all the puppet in the government around the world? Of course, can't you see? And the ones which don't want to join the New World Order, are bombed by the asshole alliance USrael and friends!<![if !supportLineBreakNewLine]>
<![endif]>
Futureplans for the band?
-To record some more tracks and play in Sweden! LOL!!!<![if !supportLineBreakNewLine]>
<![endif]>
For yourself?
Survive in this sea of shit and fight against the asses that throw out it!<![if !supportLineBreakNewLine]>
<![endif]>
Wisdomword?
AWARENESS!!!<![if !supportLineBreakNewLine]>
<![endif]>
Something to add?
Thank you very much and if you think the "theory of complot" is for fools, you have a bad relationship with reality!!!