My absolute favouriteband New Model Army gave me a second chance to interview them. Justin took his time and did this interview the 23 of january 2010. The pictures in this interview comes from the concert in 2006 in Gothenburg.
A new record again, do you think your sound have changed since the last record?
-I think that "Today Is A good Day" is a kind of continuation from "High". It's basically a 'rock' record in the widest possible sense but with accessible structures. It's just that it's better realised - better recorded and more full of exciting individual performances than its predecessor. It's likely that the next one will be quite different.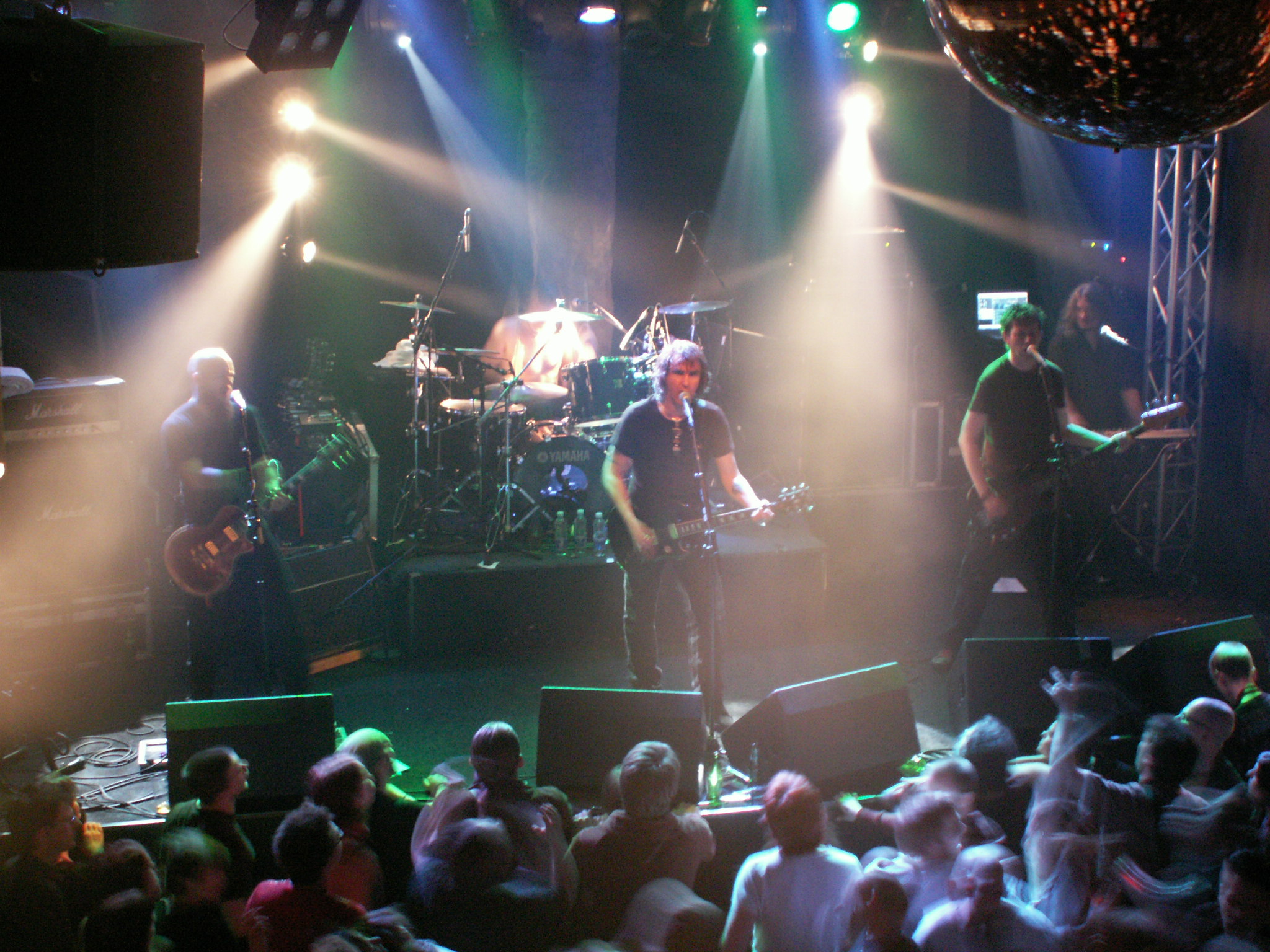 You have always had an own sound, what does that depend on do you think?
-It's obviously partly the sound of my voice – something that for better or worse is unchangeable. I think it's also an emphasis on rhythm section. NMA music is always slightly more complicated than it first appears which I think is why it lasts well.
The art on the new record looks different from before, how come?
-No, not really. Very much the same artist – Joolz. Like us, though, she has never wanted to repeat a 'style' so she's always looking at new ideas. As she's spent the last few years tattooing (finally - after years of being one of the original tattoo collectors from the mid 1970s through the explosion in the art over the last 20 years), this set of artwork is quite iconic in style.
Is it very important to have an art on the records which sticks out?
-Important for a sense of aesthetics.
Which record do you think have the nicest cover(not your own)?
-I was always fond of the Who's Quadrophenia – as the cover is something like an illustrated book of the story-songs. I'm glad to say that Today Is A Good Day is also now available in a double gatefold vinyl edition. That's when artwork really begins to become important.
And which record do have a very ugly artwork but is a good record?
-Oh too many. I'm not keen on computer/graphic art and prefer organic stuff.
I understand that you have been growing up with punk like I did, what´s your relation to punk today?
-What does that word mean any more. Punk was a cultural revolution of the late 70s designed to sweep away what came before. Like all revolutions it was only partially successful but looking back it was an explosive time of creativity and attitude. Punk did NOT mean just playing four fuzzy chords very loud. It was also about poetry and art and artistic freedom. It is sad (but inevitable) that it has come to mean a narrow genre of music.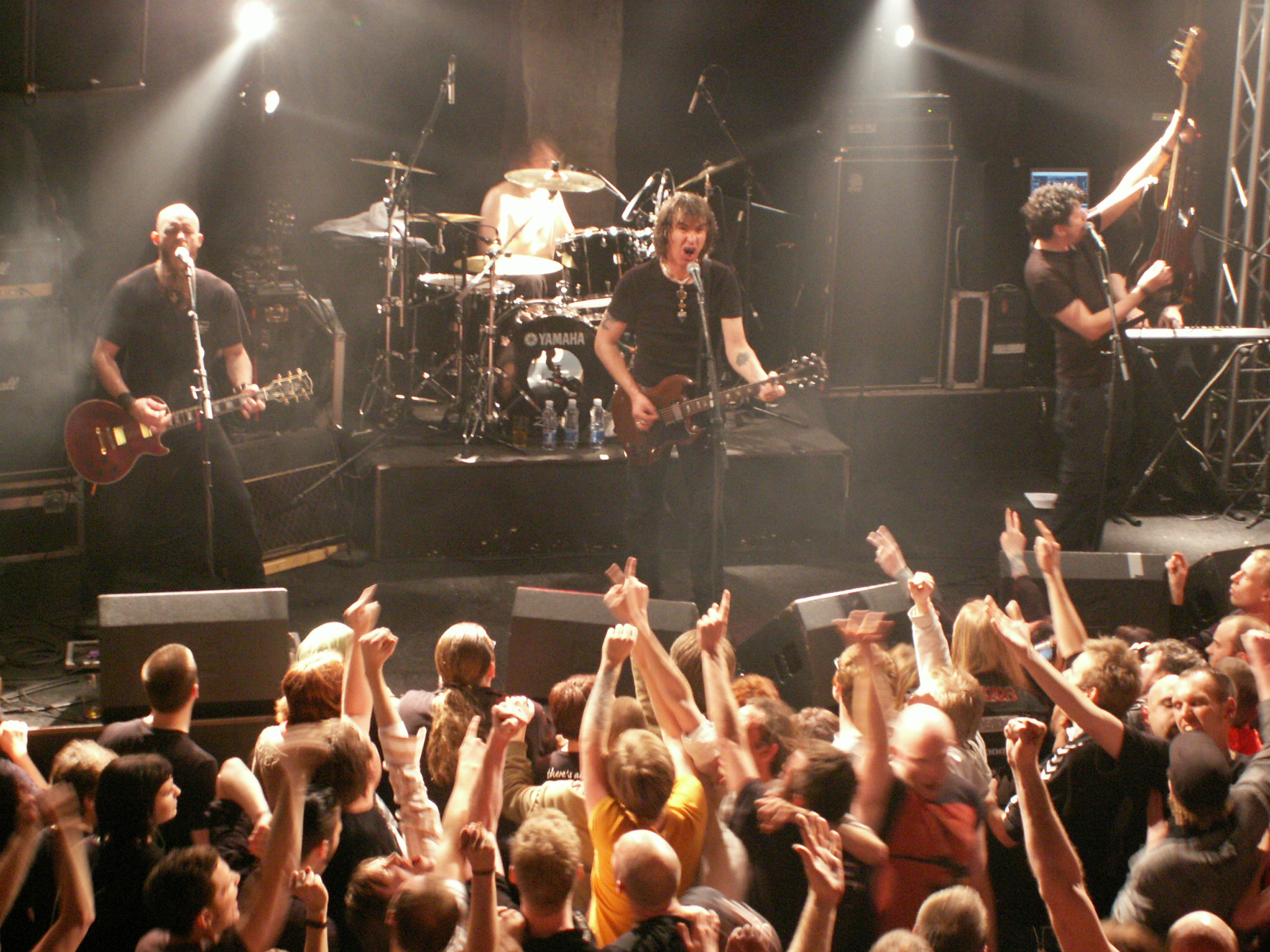 Is there any good punkbands around today?
-As above
Any other good bands in the world right now? In your hometown?
-Loads of course, all the time, everywhere. In my hometown I'm absolutely in love with New York Alcoholic Anxiety Attack, (http://www.nyaaa.co.uk/) a kind of psychedelic garage outfit.
It was some years since you were in Sweden , when do you come to Sweden the next time?
-We played three Swedish shows (Stockholm, Malmo, Goteborg only a little over a year ago and pretty good they were too. Hopefully we'll be back this summer.
What do you remember most from the country Sweden?
-Water and trees and sky.
Your solocareer is it still on?
-Oh it's all one and the same thing to me. However right now it's a really together and 'hot' version of NMA on the road and it's not a good time for me to go off on any tangents lest this kicking band lose the momentum we've built over the last four or so years.
What´s the best with playing solo and what´s the best of doing the NMA-thing?
-I like them both equally. Solo has more flexibility about it. I really can change the flow of a gig according to a feeling. It's far harder to do that with a five-piece band. However of course the band has a certain momentum and so much power coming from the rhythm section. Sometimes it just feels as if I'm steering an unstoppable truck downhill.
Do you think it´s more easy to do songs nowadays than it was in the beginning or how is it?
-I'm not sure how you mean. To write? That's never been too hard for me. I just need the time to concentrate and not be distracted by anything else. We never write on tour as writing requires even more psychic energy and focus than gigging…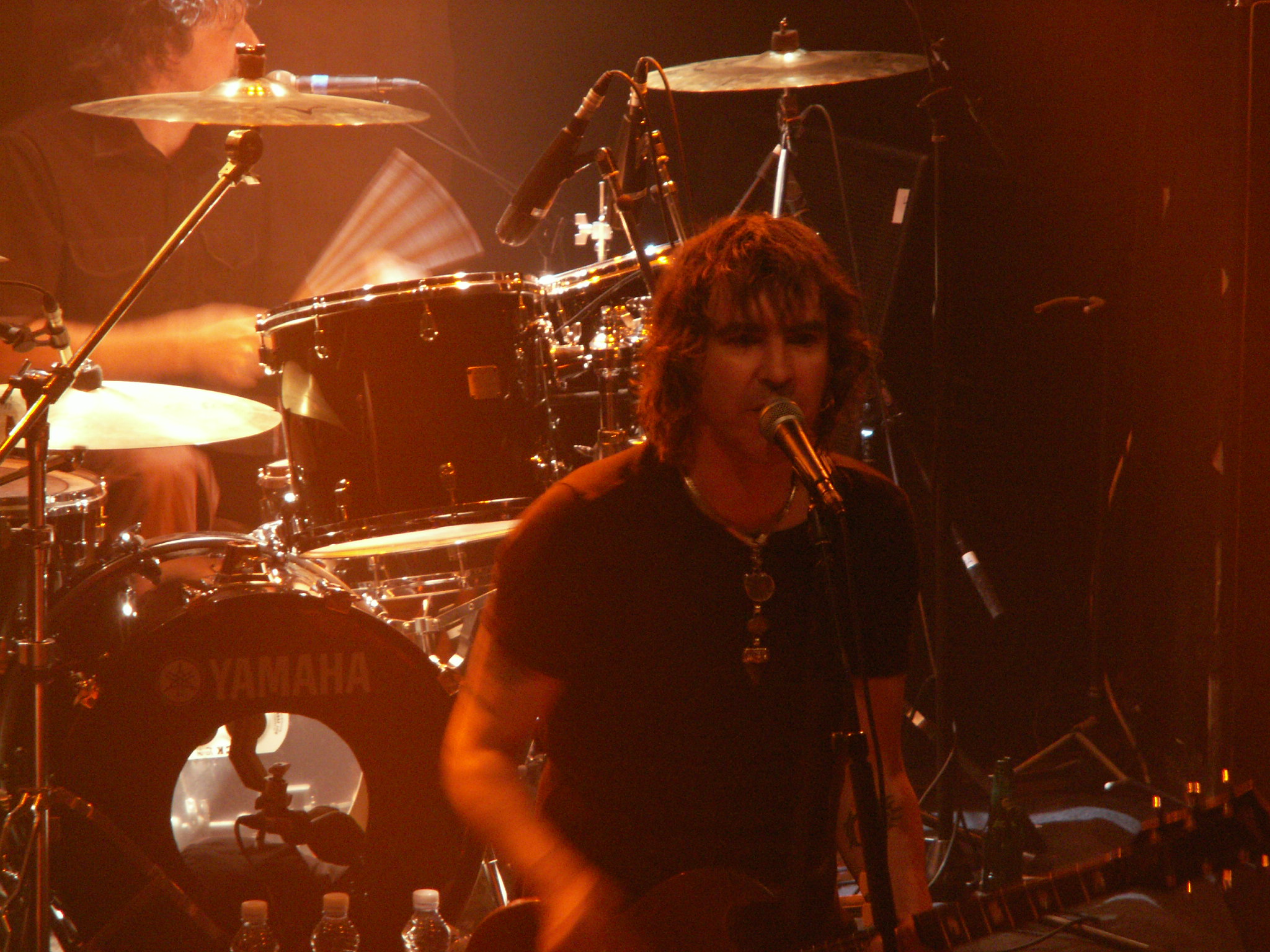 What influences you to do the lyrics?
-Anything, everything. Most of my lyrics are based around stories like little movies. Most have a time of day, light, weather. They may or may not have a "point" but they are always about something. I try not to write too much about myself and get really bored by other lyricists who write endlessly about the inside of their heads. It's a big, weird, fascinating World. Once you learn to look, there's never any danger of running out of things to write about.
The people who travels around with you(the audience) , how can they afford to do it, do you know anything about that?
-They're all different. Some have fabulous jobs that pay them a lot and give them lots of time off. Some have no jobs and do it on the cheap. We've had a travelling following since the early 80s but of course it's not the same people. It regenerates with a new younger group of people continuously.
Can they lift you up when you´re down some gig and make you do a better gig that you thought it should be?
-No it's not them that do that for us although sometimes they do it for the local audience. We're just as interested in the people seeing us for the first time hovering in the shadows at the sides or back of the room.
Which is the best country to play in?
-All of them – although we've all got particular favourites. Mine include France, Turkey, Brazil…
I remember(am I right) when you played a Monkees-cover, and you have done Gimme Shelter, is it any other covers you play or have played during the years?
-Summer In the City (Lovin Spoonful), Til The End Of The Day (Kinks), We've gotta Get Out Of This Place (Animals) – a few although there's not been any in our current set for a while. We've never recorded a cover except for Gimme Shelter.
Which is the song you have played the most of your own stuff?
-I couldn't tell you. There are some songs we play quite often but none that we've played on every tour.
Which is the song people always shout after and want to hear?
-It varies from place to place and country to country… 51st State, Vagabonds, Green and Grey, War, Vengeance… we never set out to please an audience though ;-)
Your songs are many times political, can you imagine to record a song for a special political movement or is it dangerous to take your opinion so far?
-We have done all kinds of things that are 'dangerous' but I think a bit like Grouch Marx once said "we refuse to belong to any club that would have us as members".
Where do you stand in the question about mp3 and downloading?
-I guess the answer is pretty neutral. Yes, I regard torrent sites etc as stealing but it is the way the World is. I don't lose sleep over it.
Are you downloading yourself?
-Legally yes. Illegally hardly ever.
Five favourite records right now?
-New York Alcoholic Anxiety Attack – demo collection
Queens Of The Stoneage – R (I've gone back to this as I think it's their finest)
Arvo Part – Tabula Rasa
X Ray Spex – Germ Free Adolescence
The Who - Quadrophenia
Futureplans for yourself except the music?
-Embrace of chaos.
Wisdomword?
-Age has taught me that all my original thought has been thought before.
Something to add?
-See you soon - perhaps