Nicke Borg is most known to be a singer and guitarist in the resting Backyard Babies but now have he released his solodebut with Nicke Borg Homeland pt 1 and the fullength will be released in april 2010 and here is a short interview with the nice Nicke Borg...december 2010.
Howw does it feels to have released your first solorecord?
-It feels really fantastic...this far it´s only an EP but a fullength will come in april.
Who is this Jojo Borg Larsson which have helped you with the songs?
-Its´my wife and she is also my songwritercompanion.
You release it on your own label or?
-I have my own etiquette NickeBorgMusic together with my manager and Universal do the distribution.
How how the respone been this far on the record?
-Very good…everyone seems to love the songs and are very curious on the rest.
Homeland chapter 1 , when does chapter 2 comes, is that a fullength?
-As I said, Chapter 2 is a fullength and comes in April/May.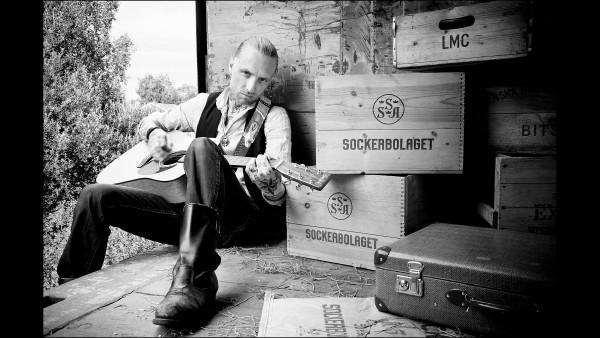 You have "old" Mic Michaeli from Europe, how this become this way?
-We have bonuschildren in the same class and we knew each other since before,,I asked him if he could come to the studio and do some fine hammond things on the record.
Tell me a little about the other ones in the group?
-Mats Billinger plays guitar and Andreas Lundhäll bass in Homeland but the drummer on Chapter 1, Brady Blade will not be on Chapter 2. Ands I´m looking for an organist for the moment.
I understand that you get the question often but how will it be with Backyard Babies, is it on ice for a long time or is it forever or is it anything you haven´t decided?
-Backyard Babies harve a paus in undecided time...it will surely take time before we see some activity from that band.
What do the other member in BB do now?
-Dregen writes songs to his solorecord, Johan tours with Mary´s Kids and Peder photographs and films.
What is the most fun which have happened during your career as a "rockstar"? I mean some fun thing which have happened during a concert or something like that?
-To see AC/DC 32 times in a row just because of that we supported them .
Is it really nice to be in your chair, a little bit known and not wellknown by everybody, is it really nice to go round as "a usual man" without being seen as a star everywhere?
-Much…but it will maybe be more difficult soon …ha ha ha.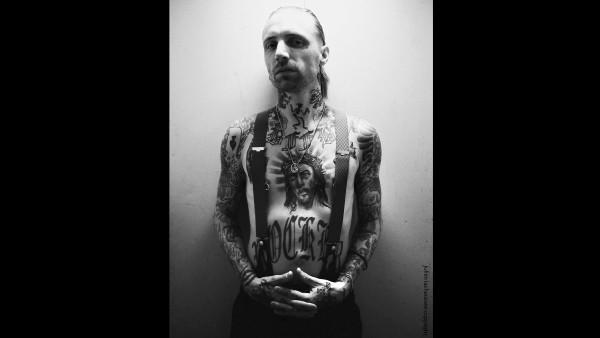 yeah, you will be in the Eurovision song contest...how did this happened?
-I felt that it was needed a boost and something who shakes things and to establish me as a solo artist. The Eurovision song contest i sthe most broad and most seen medial channel. I think that it´s really fun to have done it + that the song Ihave written is fucking pompous and it was a shame if the song wouldn´t be heard in some glamourus style ;-)
I have a working mate which saw you on the concert with Madonna when she was here and played, is that something for a real man?
-No, it was a really embarrassing show...but otherwise it could be a little bit nice to go on a concert like this...a little bit like seeing a braindead movie instead of a really difficult drama movie.
The song title Confessions of a criminal mind sounds if it´s taken from her Confessions on a dancefloor but also the movie Confessions of a dangerous mind, nsome thought about this or was that which only happened?
-I got the idea from Confessions Of A Dangerous Mind …,so that songidead was really old.
The last song" Spoken Words" feels really political , is that something you missed in BB or which was your most political song?
-We have never done any politcial song in ByB and Spoken Words is more thoughtful thoughts which I give to you from me.
How did i came up to have a song like this, a talking song?
-I actually don´t know...everything with Homeland "only" comes up naturally...the music to Spoken Words have become a song in uptempo which will come on the record.
Punk have always was close to your heart or how is it with that, how have that been shown?
-Melodic punk bands as Ramones, Social Distortion, Bad Religion, NOFX etc hhave influenced me a lot.
I know that you like Social Distortion, how do you think their new record will sound?
-Fucking good!
Five records you listen to a lot right now?
-William Elliot Whitmore, Eric Clapton, Black Crowes, Shooter Jennings, LinkinPark.
Five favouriterecords all time?
Appetite for destruction, Never mind the bollocks, Earth vs the wildhearts, Sticky Fingers, Put the O back in country.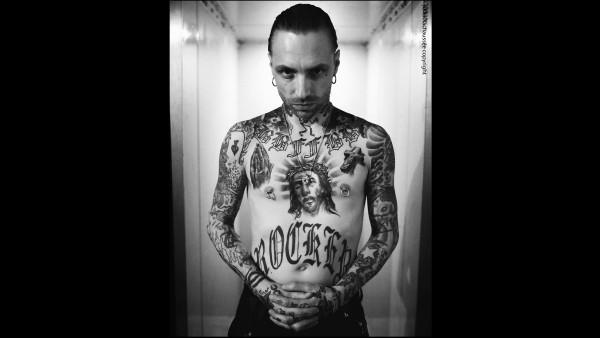 The five best concerts you have seen?
-Rocket from the crypt -Hultsfred, Social Distortion -House of blues, Goo Goo dolls - studion, AcDc -Dortmund, Rancid -Reading
How did you take the result of the election this year, did you became happy or sad?
-As I thought it would do…
How do you think it is to live in Sweden?
-Good…
Where do you stand when we talk about mp3 and downloading?
-I stand really still and I wait for a good alternative to it.
I interviewed you 5 years ago, what have happened in your life since then? Did the life became the way you thought?
-No …or yes….it´s hard to say because I haven´t thought so much the last 10 years.
Family or how is with that?
-I´m happily married and bonus dad.
What do you do in 20 years?
-I hope I jump around of happiness just because of the music I´m doing.
Futureplans for your music?
-Spead it.
Futureplans for yourself?
-Take care and give happiness to my family. EJOY THELIFE!
Wisdomword?
-Wonderful tomorrow!
Something to add?
-Think when you drink !
Have a good christmas and fanx in advance for the interview and everything.......
-Thanks