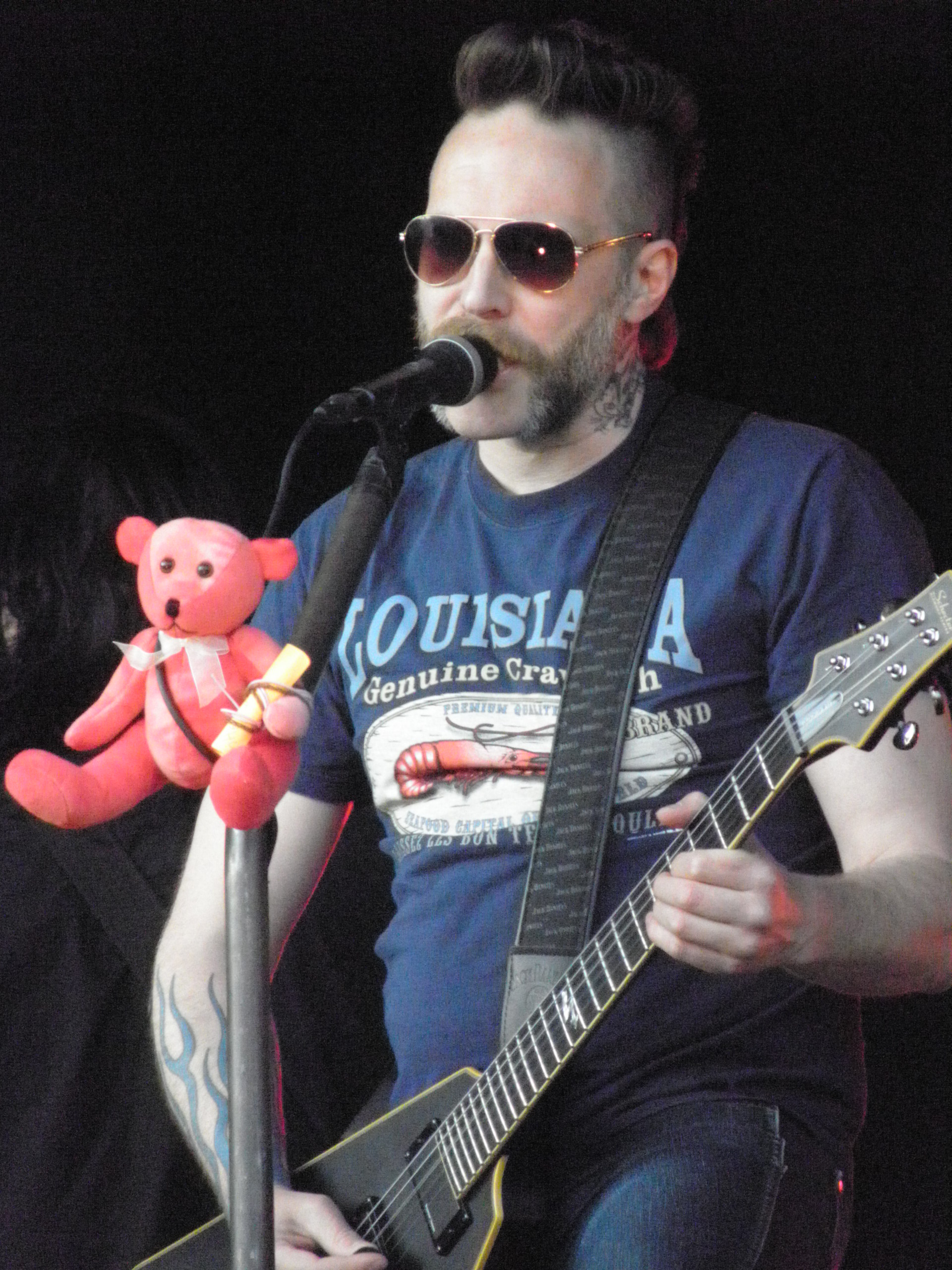 "GAIS må vara bäst i stan men ikväll är jag kung" säger Ralf Gyllenhammar, sångare i Mustasch, efter att ha torkat sig med en GAIS-halsduk där bak. Eftersom jag är GAIS-are så gillar jag väl inte detta tilltag men man får väl ta det som ett skämt och vara stor och skita i hans barnsliga tilltag. Jag tycker inte man skall blanda in fotboll i sin musik om man inte heter Håkan Hellström, Emrik eller Ebbot ;-)
Som vanligt när man ser på Mustasch så slås man av Ralfs lekfullhet på scen som roar många men jag tror säkert att han kan reta en hel del också och det är lite svårt att ta honom på allvar…lite som en seriefigur som ställer upp på det mest i mediaväg och bjuder på sig själv som en goooo göteborgare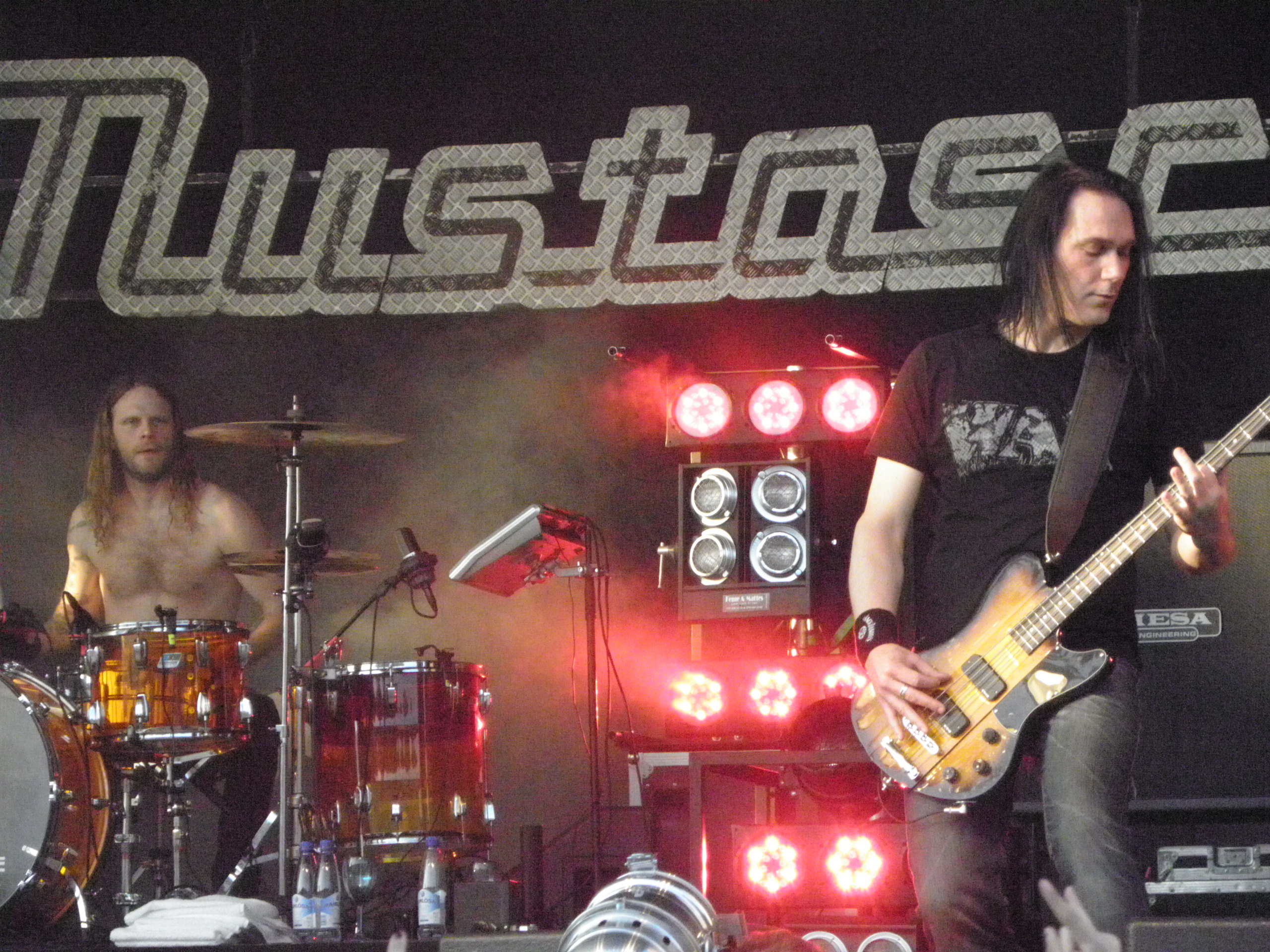 Men det är alltid en upplevelse att vara på en Mustasch-konsert trots alla dessa tilltag och många av deras låtar är riktigt bra men jag vet inte om det är riktigt rätt eller kanske det är det att börja med Double Nature som är något av en hitlåt och min personliga favorit tillsammans med Black City, Heresy Blasphemy och The man the Myth The wreck. En riktigt tung version av Bring me everyone får vi också höra och bandet verkar vara på ett riktigt bra spelhumör. Två nya medlemmar sedan förra gången jag såg dem men mig gör det inget, soundet är det samma tycker jag och lekfullheten och förmågan att få med publiken är lika stor. För en "riktig" hårdrockare kanske det känns lite för mycket ibland men som underhållningsvärde så är Mustasch ganska bra och när de kommer nästa gång kommer jag säkert att vara på plats…i alla fall om det är "gratis" som på Liseberg. Det är alltid kul att ha med sina barn på konsert och just denna gång var min 14-åriga dotter med och hon hoppade vilt när hon blev tillsagd av Ralf att göra tillsammans med de andra i publiken.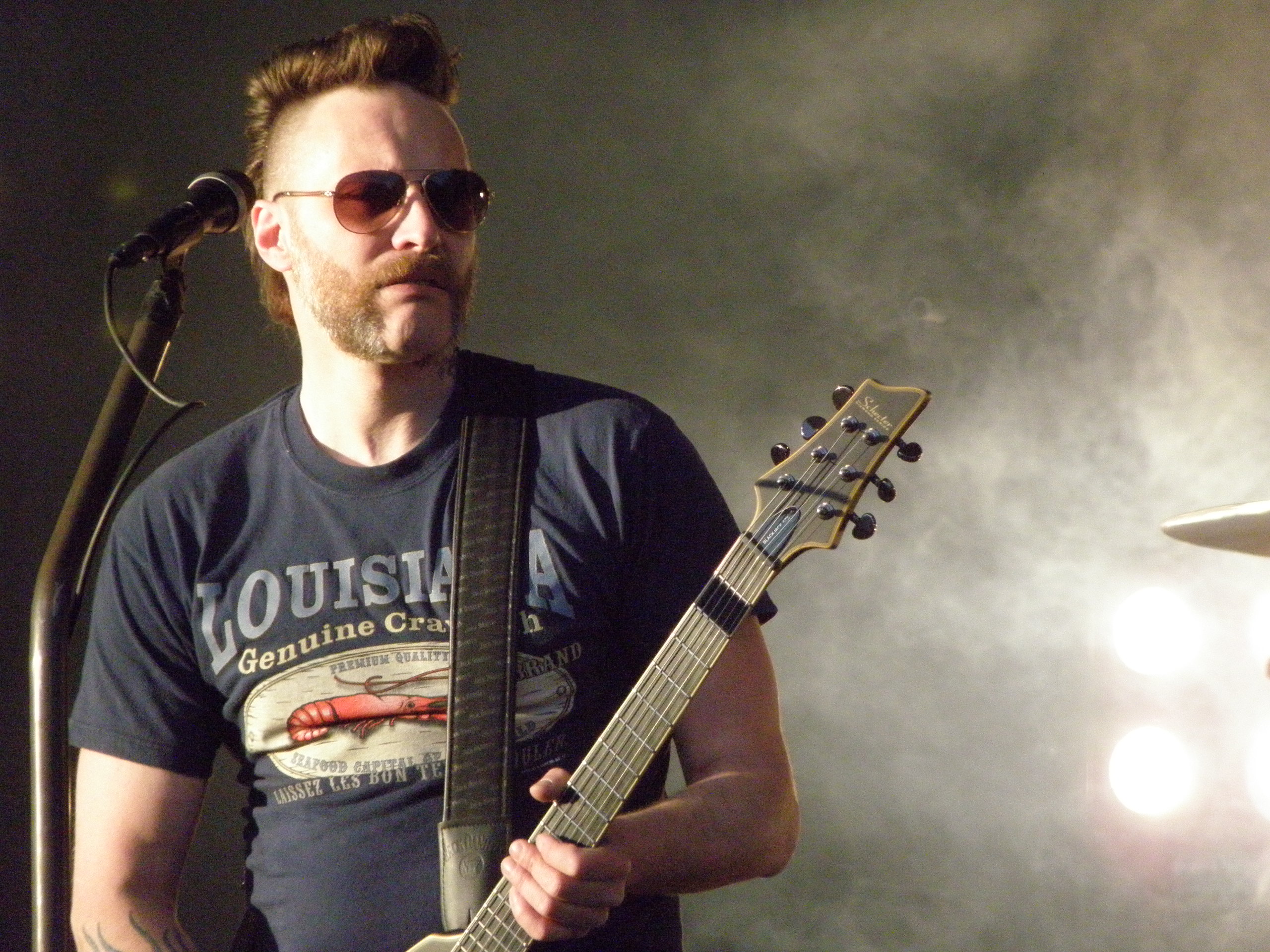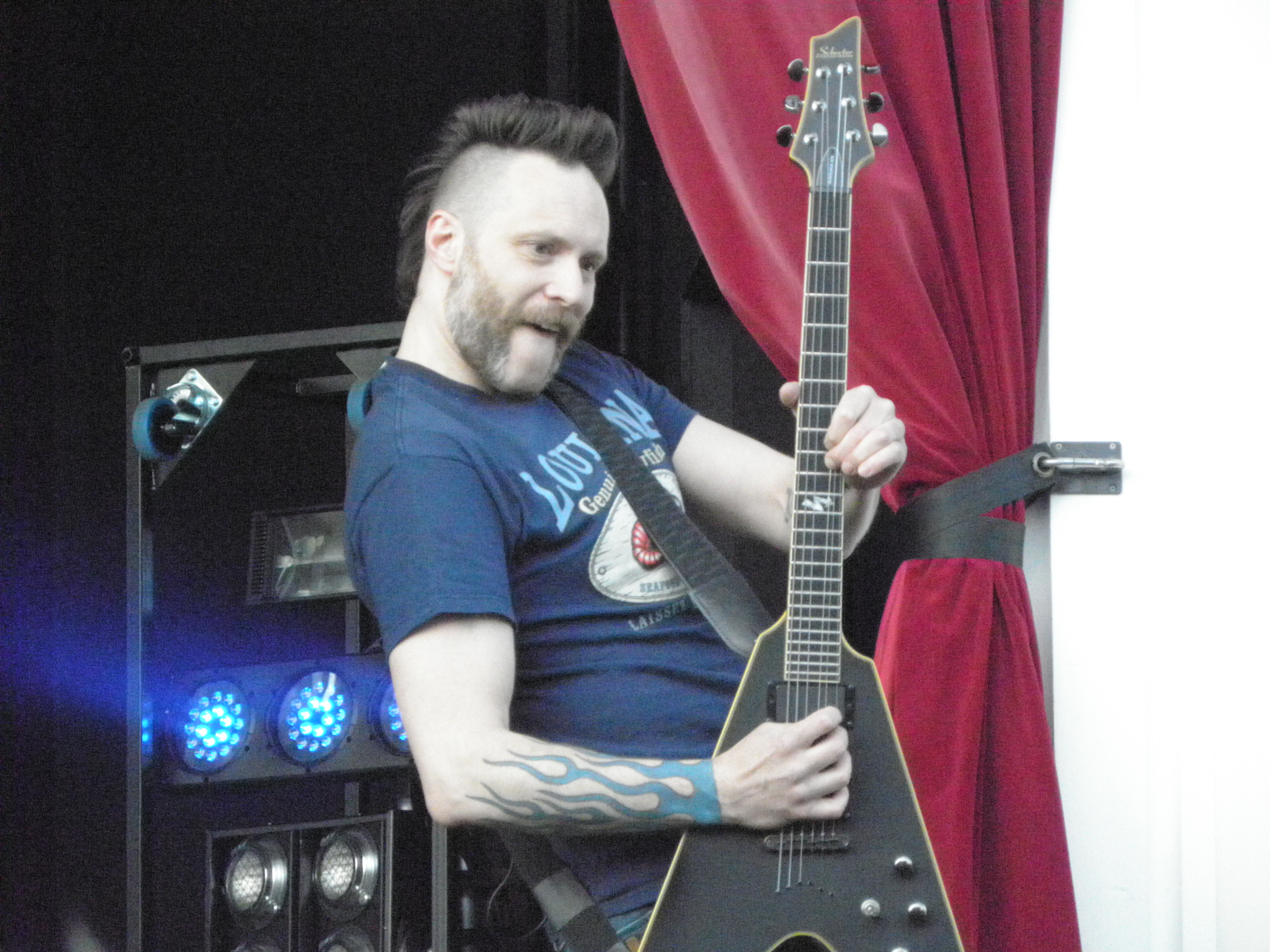 "GAIS is maybe best in town but tonight I´m the king" says Ralf Gyllenhammar , singer in Mustasch, after have been wiping his ass with a GAIS-scarf in his ass. I´m a big supporter of GAIS so I don´t like this thing even if you must take it as a joke and be big in this moment and don´t give a damn about his naïve things he do. I don´t think you shall mix football and music if you don´t be named Håkan Hellström, Emrik or Ebbot ;-)
As usual when you see Mustasch you hits by the fact of Ralfs playfulness on stage which many people think is fun but he can surely makes some people mad and it´s hard to take him serious…a little bit like a cartoon which is on on the most in the media and he gives us a really gooooood gothenburger.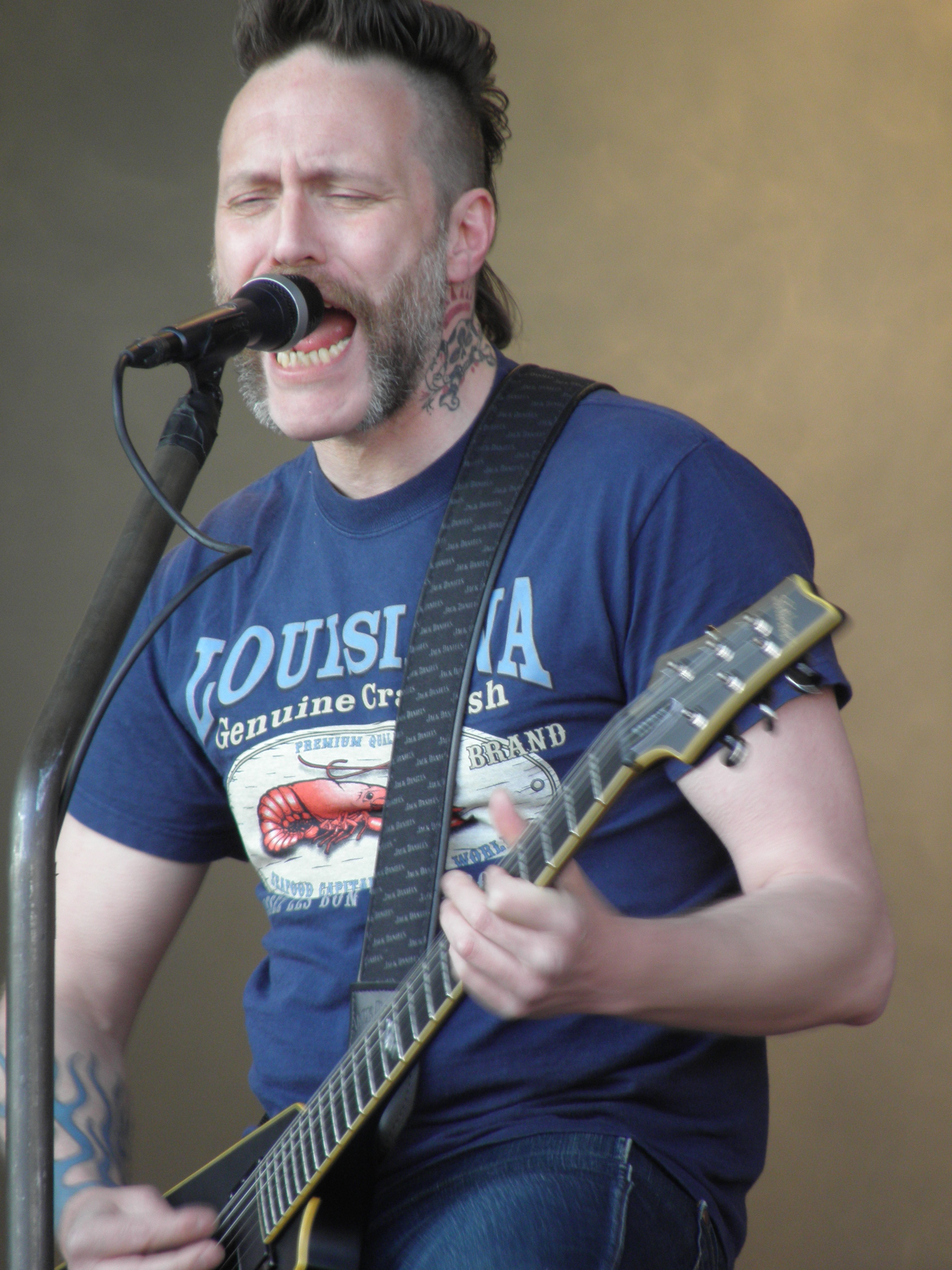 But it´s always an experience to be on a Mustasch-concert even if there is a lot of odd things happening and many of their songs is really good but I don´t know if it´s right or maybe it is that to start with Double Nature which is some sort of hitsong and my personal favourite together with Black City, Heresy Blasphemy and The man the Myth The wreck. A really heavy version of Bring me Everyone we can hear too and the band seems to be in a really good mood. Two new members in the band from the last time I saw them but it doesn´t do anything to their sound I think and the playfulness is the same and the ability to get the audience on your side they have still left. For a "real" metalhead so does them surely feels too much sometimes but as entertainment so is Mustasch really OK and when they comes the next time I will be there….anyway if it´s "free" as it is on Liseberg. It´s always fun to have your children with you on a concert and this time it was my 14 year old daughter and she was jumping wild when she was ordered by Ralf to do that together with the rest in the audience.