Tony from the group Muggs is a little bit sad that this interview get so delayed but it doesn´t matter because Muggs music is timeless. May-2010
The Muggs formed in February of 2000. Guitar player Danny Methric and Bass player Tony DeNardo were playing in two bands at that time: The Detroit Underground Blues Band and Fat Belly Brown. Danny was hanging out at The Music Menu in downtown Detroit when he ran into Matt Rost, a local drummer that had actually been in Fat Belly Brown for about two weeks before leaving, as he decided his band workload at the time was too heavy. They got to talking and Danny found out that Matt had just quit his main project, The Immortal Winos of Soul. Danny mentioned that he was looking to do something different than Fat Belly Brown, something more "bluesy", and Matt said he'd be interested.
It didn't take long for the band to start gelling as all three players had been musicians for at least seven years. DeNardo and Methric have always played together in every band they were in and Rost was a consummate drummer in his own right. In October 2000, the Muggs recorded their first EP demo so that they had something to play bar owners to get gigs. "They were good enough for the money that we spent, but keep in mind, those songs are only demos," says Tony.
In March 2001, the Muggs were invited to play the Hamtramck Blowout, a music festival that involves hundreds of Detroit bands at about twenty different bars in the city of Hamtramck, a city contained entirely within Detroit. This show, played at Paychecks to a packed house, seemed to solidify the group as an established act in Detroit. From March to September 2001, the Muggs continued playing more and more shows, gaining a solid fan base in the process. In August of 2001, they were asked to play the very last show ever in the famed Gold Dollar before it went out of business. Neil Yee, the owner of the Gold Dollar, asked the Muggs to play to "sell me out of my remaining imports." The Muggs accepted and played by themselves to about sixty guests. On September 2nd, 2001 the Muggs played a high energy show to a packed tent outdoors at the Cadieux Café's "Mussel Beach Music Festival." They did not know that this would be their last show for quite some time.
On Tuesday, September 4th, 2001 bass player Tony DeNardo suffered a hemorrhagic stroke that nearly ended his life. He was completely paralyzed on his right side and unable to speak. DeNardo survived his stroke but was in bad shape.
Not wanting to replace DeNardo on bass guitar, Danny and Matt decided to get involved in different bands and other projects while Tony was recovering. Methric spearheaded a project called Over Under Sideways Down (named after a Yardbirds' song), playing with Muggs' drummer Rost and three other prominent musicians from around the Detroit scene: Brett Lucas, consummate lead guitarist and young bluesman, Ross Westerbur from 500 Ft. Of Pipe fame on piano, and Chuck Bartels, a local bass legend. Danny also played with The Kingsnakes for about six months until The Go asked him to join their band and record an album with them. The Go was a short lived experience for Danny as The Paybacks were looking for a lead guitarist and Methric seemed a perfect fit. Matt Rost also participated in other bands as well, including Colic and several jazz ensembles.
On December 8th, 2002, DeNardo had a fund-raiser at the Cadieux Café (in eastside Detroit) to raise money to send him to to California for some medical treatment that he hoped would speed his recovery. That night turned out to be magical; everybody who's anybody showed up for the fund-raiser as DeNardo had his favorite bands in Detroit play. The bands included Mod Orange, Stunning Amazon featuring Audra Kubat, Blue Song, Climax Divine, Over Under Sideways Down, and many others. The place was packed with tons of generous people, and included an auction of dozens of local artists' CDs, donated for the event.
DeNardo had two more fundraisers shortly thereafter, at Jacoby's in downtown Detroit and Nancy Whiskey's in the Corktown neighborhood of Detroit. He now had enough money to go to Southern California, where he stayed with his father, Frank, and attended daily physical therapy. From January until June of 2003, Tony worked hard and kept in close contact with Methric. In February 2003, a friend of the Muggs, Matt Smith from the band Outrageous Cherry, mentioned that Tony could, if he wanted to, play his bass lines on a piano. After a discussion between old friends Tony and Danny, Tony decided to give it a shot.
Tony bought a Fender Rhodes Mark I to perform the bass lines that he used to play on his bass guitar. After months of practicing two to three hours daily, DeNardo returned to Detroit, still unable to use his right arm but ready to start rehearsals again, using his new instrument. After about a month of rehearsals together, the Muggs returned to the Cadieux Café, almost two years to the day after their last show together, to play their comeback show at the Cadieux Café's Mussel Beach Party 2003.
Since then it has been nothing but good times and good music as the Muggs picked up right where they left off. They were signed by indie label Times Beach Records in August 2004, and on July 19th, 2005 the Muggs released their eponymously titled first album in stores nationwide and distributed it overseas. Soon after, three of the Muggs' songs from that first album ("Need Ya Baby", "Gonna Need My Help", and "Rollin' B-Side Blues") became the soundtrack for the 2006 and 2007 Dodge Charger website. Then soon after that, the Muggs were contacted by www.canyouhearme.tv - a website dedicated to finding the best underground bands in America, and the Muggs were 1 of only 3 bands selected in Detroit to perform and film a "rockumentary." Footage of their August 24th, 2005 performance at the Magic Stick in Downtown Detroit was used, as well as numerous interviews of the band and others. In January of 2007, this Muggs' rock doc and live show were aired on PBS (in Michigan and all of Canada) as part of Can You Hear ME TV's "Rock n' Roll Safari"! At about the same time, The Muggs started a tour of Spain, playing 8 shows in 8 different cities. Soon after arriving back in the states, fans voted the Muggs Best Blues Artist/Group for 2007 in the Feb 28th, 2007 issue of Real Detroit Weekly.
In June of 2007, after a tip from a longtime fan, the Muggs sent in an application to appear on a new FOX TV series (named "The Next Great American Band") set to air in October 2007. The Muggs were flown out to audition in the Nevada desert in August of '07 and were accepted into the top 12 (out of 10,000+ applicants) by the judges, which meant they would be appearing on the show. The Muggs got to display their talent on national TV for four shows, until they were voted off. They got to play two of their original songs — "Slow Curve" and "Should've Learned My Lesson" — along with two cover songs, and had a great experience staying out on the west coast and appearing on the show.
After their national television exposure, The Muggs won Riff2's (local WRIF online radio) "Best Rock Band of the Year 2007" award in February 2008, and have again teamed up with Dodge for a promotional compilation CD entitled, "Out of Detroit & Into Dodge". "Need Ya Baby" from the Muggs first LP is the song Dodge selected to be on the compilation. Dodge is pressing 100,000 CD's to go over to Europe and into Dodge Dealerships. Luckily, European buyers of new Dodge automobiles get the comp CD as a bonus! Then more good news for the Muggs: at the 2008 Detroit Music Awards, the band won the "Outstanding Rock Artist/Group" award and Danny Methric won the "Outstanding Rock/Pop Instrumentalist" award for his electric guitar playing.
On May 9th, 2008, the Muggs released their second LP entitled "On With The Show." The album has received great reviews in several publications and on several rock websites, including an 8/10 review in the August 2008 issue of Classic Rock Magazine. The band has enjoyed opening for countless classic rock and various national acts including Mountain, Robin Trower, Cactus, Savoy Brown, Ten Years After, Glenn Hughes of Deep Purple/Black Sabbath, Johnny Lang, Candlebox, North Mississippi Allstars, the Verve Pipe, Electric Six, & the Detroit Cobras. Their popularity continues to grow, as exhibited by their making the "100 HOT Unsigned Bands" list in Music Connection in December 2008, and by their over 85,000 fans on www.myspace.com/themuggs.
In October 2008, the Muggs released a single entitled, "Bite Of The Weredog", a Halloween single with a b side from the "On With The Show" sessions. In December 2008, the Muggs were listed as 'the 100 HOT Unsigned Bands' in Music Connection. In January 2009, USA Today selected the Muggs sophomore LP, "On With The Show" as #5 record of the year for 2008 via the Nightwatchers House Of Rock blog site. In April 2009, during the NCAA Final Four Men's Basketball Tournament, Fox Sports Radio played the Muggs on national radio. On Friday, April 17th the Muggs were nominated and won Outstanding Rock/Pop Recording 2009 for the album "On With The Show" at the 2009 Detroit Music Awards . In May 2009, the Muggs won Best Indie Rock Band in the ever popular metro Detroit publication, Real Detroit Weekly.
In October 2009, the Muggs had two songs, "Should've Learned My Lesson" and "If You Please" in the indie film entitled, "Stick It In Detroit" off their first LP "The Muggs". Later that same month, they were invited to provide "Slow Curve" to the indie film "Annabelle & Bear" off their second LP "On With The Show". In April 2010, the Muggs did their 2nd tour of Spain covering 12 cities in 12 days!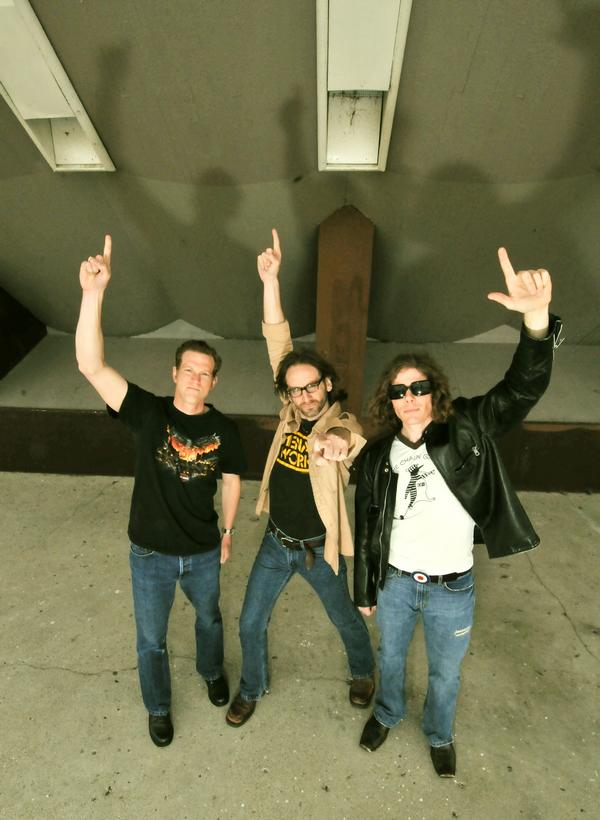 Please tell me a little about everyone in the group, age, interests, family, work and something bad about everyone?
-The Muggs have been a band for about 10 years. Dannymuggs, 37, is a bartender who works at the Cadieux Cafe in eastside Detroit, Michigan. Tonymuggs, 37, is a self proclaimed socialite who lives with his parents and goes out every night. Todd, 41, is the new drummer of the Muggs. He is a professional drummer and massage therapist. No family amongst the Muggs. We are all brothers really. Tonymuggs is a control freak, Dannymuggs and Todd have snoring problems, especially on tour!

What drives you to play this sort of music?
-The Muggs are driven by the past blues masters such as Muddy Waters and Howlin Wolf, but also the great bands from the late 60's and early 70's. We feel that those bands are the best bands still to this day and the Muggs are driven to compete with them!

How is to play this sort of music in Detroit?
-We love Detroit. Detroit has such a rich tradition of great music it makes us extremely proud to be from Detroit and we are honored to carry on that tradition in our hometown.

Any good bands there??
-Yes. We can name several in fact! Black Irish, The Rumpshakers, The Sights, Outrageous Cherry, Swamp Sisters, Millions Of Brazillians, The Hard Lessons, The Hentchmen, The Dirtbombs, The Beggars, The Crooks, The Go, Conspiracy Of Owls and the list goes on

How is it with places to play there?
-Great! There are several places that vary in crowd capacity. Some of the smaller venues of note are; Cadieux Cafe, PJ's Lagerhouse, The Belmont, Majestic Cafe. The bigger venues of note are; Small's, Magic Bag, Magic Stick. All of these venues are unique and have their own charm.<![if !supportLineBreakNewLine]>
<![endif]>
You have been outside USA and played, where is best??
-The Muggs have only been to Spain. Once in 2007 on tour supporting the Paybacks who are from Detroit and again in April 2010 headlining our own tour. Spain is the best. The beautiful landscape, the food, and the best blues rock fans in the world. In Barcelona, there is a venue called Rocksound. Antonio, the owner really went to great lengths to take care of us and make us feel welcome. We were grounded in Barcelona due to the Icelandic volcano. Antonio was incredible. So was our promoters Edu and Pepo. But that's just it. Everyone in Spain were so gracious to have the Muggs.

Detroit have a good rumour among musicans....please tell us aboutthe old music from detroit for the one who doesn´t know so much about it?
-Like we said before, Detroit is steeped in musical tradition from jazz to the blues to motown to techno, Kid Rock, Eminem, and Jack White. However, there is a man that should receive more notice than he gets. That man is Jimmy McCarty of Mitch Ryder, Cactus, The Rockets, and now The Helldrivers fame. When Dannymuggs and I(Tonymuggs) were coming up as young musicians, it was Jimmy McCarty who fueled our interest in the blues. He was in the Detroit Blues Band back in the early 1990's and shaped our young minds. It amazes me that Jimmy was in such great bands, even jamming with Jimi Hendrix, and you can see him on any day at the Blue Goose Inn jamming the blues. He is what rock n roll is all about. You have to check out his new band the Helldrivers!
What do you know about Sweden?
-Not enough! The Muggs want to tour there and see what it's all about!<![if !supportLineBreakNewLine]>
<![endif]>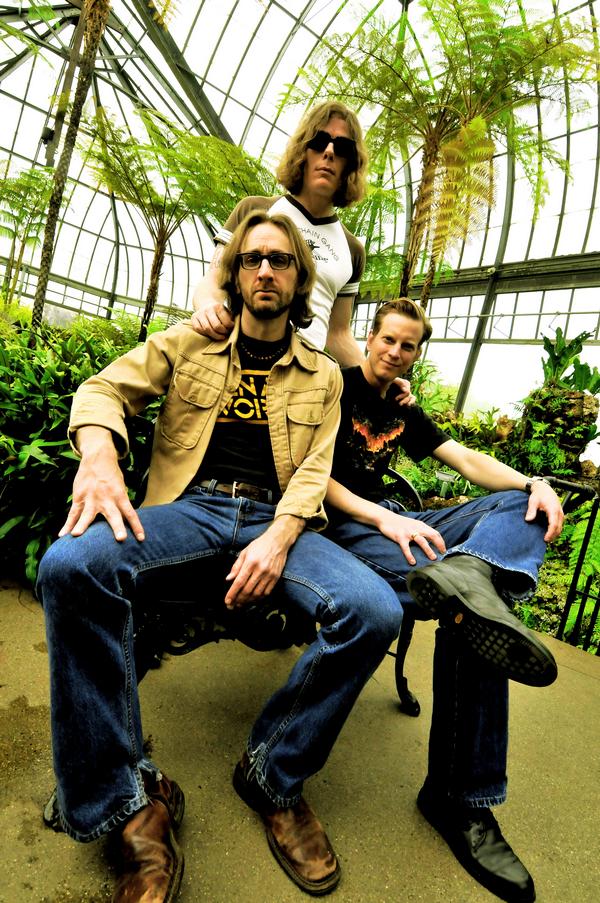 <![if !supportLineBreakNewLine]><![endif]>
Have you heard any swedish groups that you really like?
-Only the Hellacopters, The Hives and The Cardigans. All great bands!<![if !supportLineBreakNewLine]>
<![endif]>
Are you still doing this group in 15 years or what do you think?
-Yes. The Muggs are here to stay. We are working on our 3rd LP presently. We plan to be around as long as people will listen to us. We are very fortunate to have a strong fan base in Detroit as well as Spain, and Germany. We hope to gain fans as our discography grows.

Have you done any other record than the one I got from you??
-We have two full length LP's. Our first release in 2005 entitled The Muggs and our second in 2008 entitled On With The Show. We also released a single in October 2008 entitled Bite Of The Weredog. All of our merchandise can be found at www.themuggs.com/merch

What does punk mean to you, is it only a word or is it a lifestyle?I know that you don´t play punk…
-Well, that's not what we do as a musical influence. I suppose punk has no rules and is as reckless as punk wants to be.

What..s the most funny thing which happened during your career, on stage or in the audience?
-In April 2010, in Madrid Spain, while the Muggs were on stage, a fan asked what was wrong with my right hand. I said it was paralyzed. But I said don't feel sorry for me because I am an hombreton, which I thought meant, a strong man. But this kid starts unzipping his pants! I said, "No. No.No." I'm not quite sure hombreton means strong man anymore. haha.<![if !supportLineBreakNewLine]>
<![endif]>
Where is best to play?
-We like smaller venues with intimate crowds. Venues around Detroit were similar to the venues we played in Spain 2010. Great little rock clubs like Rocksound in Barcelona and the Cadieux Cafe in Detroit
Is it important that the lyrics is about something interesting and not only about beer, love(it..s important) but you understand what I mean?
-Yes. We think it's very important to write about real life experiences and not just getting wasted. But we do think you can still write lyrics about love and beer. You just have to say it in an interesting way that grabs people. Melody is also most important. Without a great melody, people will not care what we sing about.

Please rank your five favourite records, five favourite concerts and five most important things in life?
-Records* 1.White Album-the Beatles 2.Sellout-the Who 3.White Pepper-Ween 4.Music Of My Mind-Stevie Wonder 5. Led Zeppelin III- Led Zeppelin
Concerts* 1.Paul McCartney at the Palace(Detroit) 2006 2.Led Zeppelin- How the West Was Won 3.Cincinnati Pop Fest 1970 4.Queen 1975 5.ZZ Top Rockplast 1980
Life* 1.Good Food 2. Good Music 3.Good Friends 4.Good lovers 5.Good Travels

Most embarrassing record in your collection?
-Oasis, What's The Story Morning Glory

Where do you stand when we talk about mp3 and downloading?
-We think that mp3's are the sign of the times. Fans should PAY for their music.
Is it good or bad for you?
-It's bad for us. If there wasn't free downloading going on, and we got paid for every song or LP sold, the Muggs could probably do allot more because we'd have a whole lot more money to be a band and put out more music. But we can never estimate how much we don't make from illegal downloading so why even think about it.

How much does a group like Muggs sell?
-We do well enough to keep making records but not well enough to quit our day jobs.

Which five groups(alive and not alive) do you want to do a concert with?
-1. Rory Gallagher 2. Humble Pie 3. Stevie Wonder 4. Muddy Waters 5. Govt Mule

How is it to live in USA right now? Politically I mean?
-Detroit is economically challenged at present. Many people have lost their jobs. Even the rock n roll crowds have thinned somewhat. But I love what Obama stands for politically. He has brought class back to the White House!<![if !supportLineBreakNewLine]>
<![endif]>
Futureplans for the band?
-The Muggs have plans to release our 3rd LP by the end of the year if we have the funds. Currently, we have no label. That means we have to fund our own endeavors.

Wisdomword?
-Follow your heart when it comes to the music you choose to play. The music industry and radio have sold out. It's no longer about creative expression and that saddens me.

Something more to add?
-Peter! I'm sorry this took so long to finish. We went on tour in Spain. Let me know if this is enough info for you. Best, tonymuggs