I hear a lot of 77-punk and streetpunk in Montanas music and they really appeal me. This interview was done in February-2015
Please tell me a little bit history of the group?
Hi Peter, first of all thank you for this interview! We're four guys coming from a little town on the Adriatic coast of Italy, we started to play together 3 years ago even if someone of us already played together in other bands before: when you live in a small city you have a small choice of musicians to play with, so it often happens to share bands and projects each other. Our first 6 months as a band were with a different line up (different guitarist and drummer) but now we're the same guys in the band since more than two years: we found a good feeling so I really hope this line-up could resist as long as we can!

Please tell me a little about every member in the group right now, age, family, work, interests and something bad about everyone? Have you been in any other bands before?
I (Fra) work as a project coordinator in a software house and I'm 34. I played before in a fastcore/grind band called Un Quarto Morto and in a post hardcore band called Slight. Since 5 years I run a little DIY label too together with my girlfriend, it's called Sonatine Produzioni.
Our drummer Ale is a sound engineer and a professional drummer too, he's 31. He played in tons of bands as he played in Slight together with me 10 years ago. Presently, he's also involved in a psychedelic band called The Emerald Leaves.
Our guitarist Terenzio is a farmer and he's 26. He played for many years in a garage band called The Barbacans and he has a solo project too, a punk/blues one man band called Terenzio Tacchini.
Our bass player Lepo works in a wine cellar and he's 26 too. He played in a lot of band too and he's presently playing together with Terenzio in a post-punk band called Zombiero Martin.
We're pretty busy guys and Montana is just one of our several projects, but we care a lot about this band. Everyone of us has a girlfriend, but no one is married and we have no children yet.

I can hear both 77-punk, streetpunk and some early american hardcore? Am I right? Favorites from the past?
You're right! We can basically say that Montana's sound came out from the mix of my punk/HC attitude (I've always been in that scene in Italy) and from the blues/garage background of our guitarist Terenzio. So we're not properly a hardcore band as we're not a garage one, but we mix up together the punk/HC rage with the old r'n'r attitude of the garage bands, trying to do this mix in a personal way… Too many favorites from the past (I don't use to listen too many bands of our days), here's just few names: Adolescents, Circle Jerks, Neil Young, Descendents, Birthday Party, The New Bomb Turks, Superchunk, The Muffs, Radio Birdman, Bad Brains, The Undertones, 13th Floor Elevators, Minor Threat… Too many bands and very different sounds, it's not easy to classify our background…

Montana are you satisfied with the name? How did it came up? Which is the best bandname you know?
Our first line up guitarist asked us to find a name that as a meaning in Italian language as it sounds International at the same time, so I said Montana and the rest of the band agreed! Most of the people use to think to Tony Montana or Hannah Montana, but when I suggested this bandname I had in my head a Will Haven song called "Moving to Montana"… And yes, we're still pretty satisfied about this name!
Best bandname ever? This is an easy question: NOMEANSNO!!!!

What´s the best thing with playing live?
Here's the things I love most: to travel together, to meet nice people, to discover new good bands, to think there's a life beyond our job routine!

And where is best to play? And the worst place?
It's not a matter of place, but a matter of people: best places are the ones ran by best people! Passion and kindness of the guys that book gigs can make every place in the best place on earth…

How is to play this sort of music in Italy right now?
It's not so good, as it wasn't so good in the last years: few venues to play in, more interest for the pop and indie rock bands, few money for bands and high costs to travel (fuel and highways are so expensive here!)… But playing this kind of music it's a part of our lives, so we don't care about those trouble!

How would you describe your music in three words?
Direct, funny, charged-up!

What does punk mean to you, is it only a word or is it a lifestyle?
I grew up listening punk rock music since I was 13, so I think that all the messages that punk music usually spread changed me a lot and helped me to build my personality. I don't think to punk as a lifestyle because I know a lot of punk guys that manage very different lives each other; surely punk isn't just a word too, because it should be a word without a clear meaning: I prefer to think that punk is just an attitude. An attitude to keep eyes opened, to make question and to search answers, to fight to have a personal idea about facts, to understand that speaking has the same importance as listening, to accept differences, to understand things before believe them, to discern when it's time for jokes and when it's time to get serious… This attitude has nothing in common with other traits that people to use to identify punk, such as how you dress, how you speak, how you move, how you look like and so on…

How do you see on downloading, mp3 and that stuff?
Everyone is free to have his own opinion about downloading, I think that Montana is a small and pretty unknown band, we pressed our last LP in just 300 copies so free download is essential to give us a chance to be listened! This is the reason why we chose to put all our stuff in free download on our bandcamp page, besides this band is not a job for us: our biggest satisfaction is to know that someone all over the world is listening and enjoying our music and, maybe, sharing it with someone more!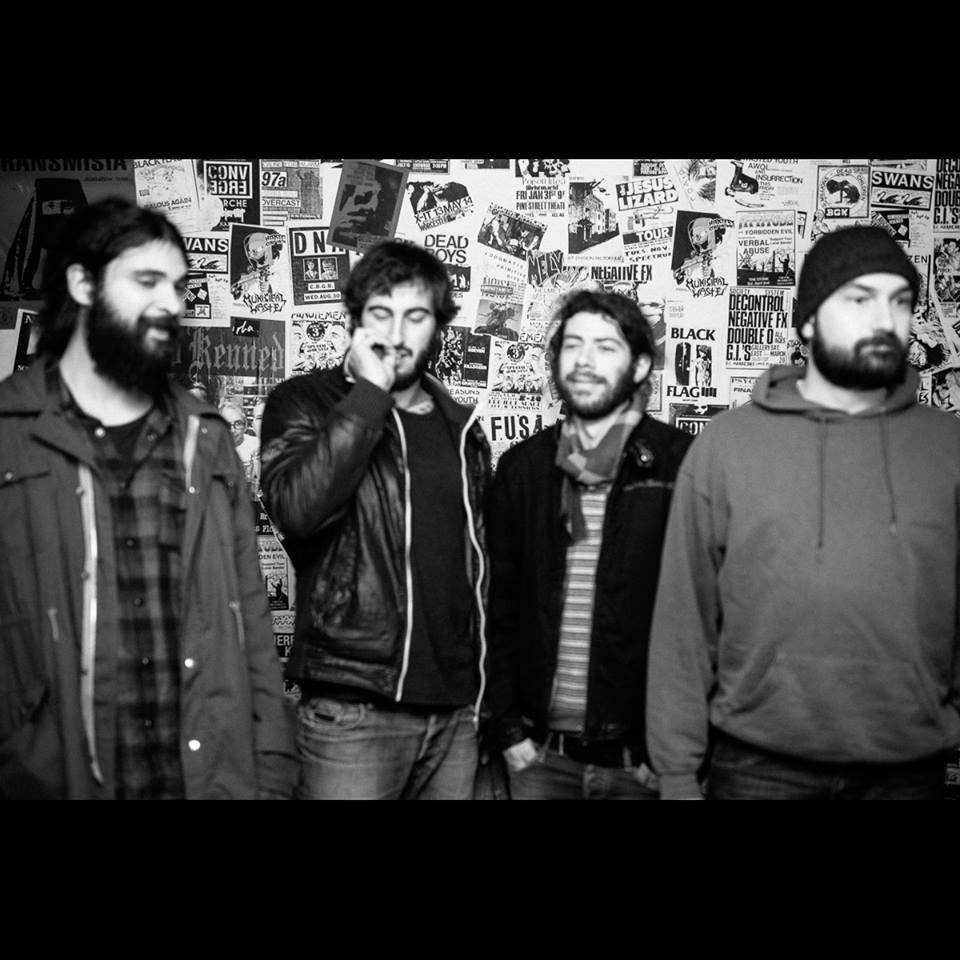 How is it to live in Italy now? Politically?
It's not easy to live in Italy right now, first of all because we have a big problem with unemployment, but we have very expensive taxes too and too many bureaucracy for every private-enterprise you want to start… The situation it's like this since too many years and I don't believe in a change in short times: many governments and leaders succeeded in the last years but no one had a strong will to resolve these old and well-known problems, even because most of the time a resolution is not the interest of the big lobby groups…

Is there any good bands from Italy now? Is the punkscene big? How is it in your hometown?
Yeah Italy is really full of amazing punk bands and I'm so proud of it! Our hometown hasn't too many bands because it's a very small town (60.000 inhabitants) but all around our country you can find incredible bands as: Cayman The Animal, Antares, Die Abete, Ed, Hobophobic, Coloss, Max Carnage, Lleroy, Gerda, Marnero, Si Non Sedes Is, La Quiete, Raein, Lucertulas, Tutti I Colori Del Buio, Hobos, Eat You Alive, Antimonitor, End Of A Season, Attrito, Left In Ruins, Crop Circles and tons of others! Rad bands, really!

What do you know about Sweden?
IKEA!!! Ah ah ah I'm jocking… Sorry…
Have you heard any good bands from Sweden?
I've always been in love with a lot of bands from Sweden!!! Here's few names of Swedish bands (from the present and from the past) that make me crazy: Regulations, AC4, Entombed, The Vicious, Breach, The Hives, The International Noise Conspiracy, Nine, Masshysteri, The Lost Patrol Band, Refused, At The Gates, Nasum, Terra Tenebrosa, Raised Fist, Satanic Surfers, Bathory, Dismember, Dark Tranquillity, Dissection, Pan.Thy.Monium, Tiamat, Therion and too many others (honestly nowadays I don't follow anymore most of the metal bands I told you, but in the past they recorded some album that was essential for my musical growth!!!)…

Your lyrics, who does them and what influences you? Why only in Italian?
I write the lyrics and they're written in Italian because my English is pretty poor, as you can notice from this interview… Besides it's easier for me when I'm on stage to identify myself with the mood of a song, if I sing it in my language… The influences always came out from everyday life, most of the time starting from the observation of the human relationships and from the understanding of power dynamics.

Is there any subject that you never will write anything about?
Probably I'll never write a love song: I'm scared that is not in my vein and too many people already wrote amazing love songs, so I'm too embarrassed to take part to this competition!

Politic and music, does it goes hand in hand?
It depends: obviously they can, but music can even go hand in hand with fun. Honestly most of the band I like has a strong political part in their music, but this is not necessary. Surely I prefer a band with no political messages in their music, but with members that have a political activity in their lives, to a band with a lot of political messages only in their music, with members that don't care at all about political issues in their private lives.
Best political band/artist?
If you're still speaking about Italy, it's a band called Affluente: they're active since 1992 and they're very involved in political items. Unfortunately, they sing in Italian too: I think they're the best one because they never use slogans in their lyrics, but deep arguments and clean analysis. In a worldwide meaning, I think probably Dead Kennedys has been the best political band ever.

Do you think that music (lyrics and so on) can change anyones life, I mean people who listens to music?
Sure it can! Or, at least, music can teach someone a better way to face his own life…

Are you interested in football? If you are which team do you support?
I'm sorry but I don't know anything about football, honestly I've always been a volleyball player: according to the typical Italian profile I'm a black sheep, everyone here is crazy about soccer, but not me!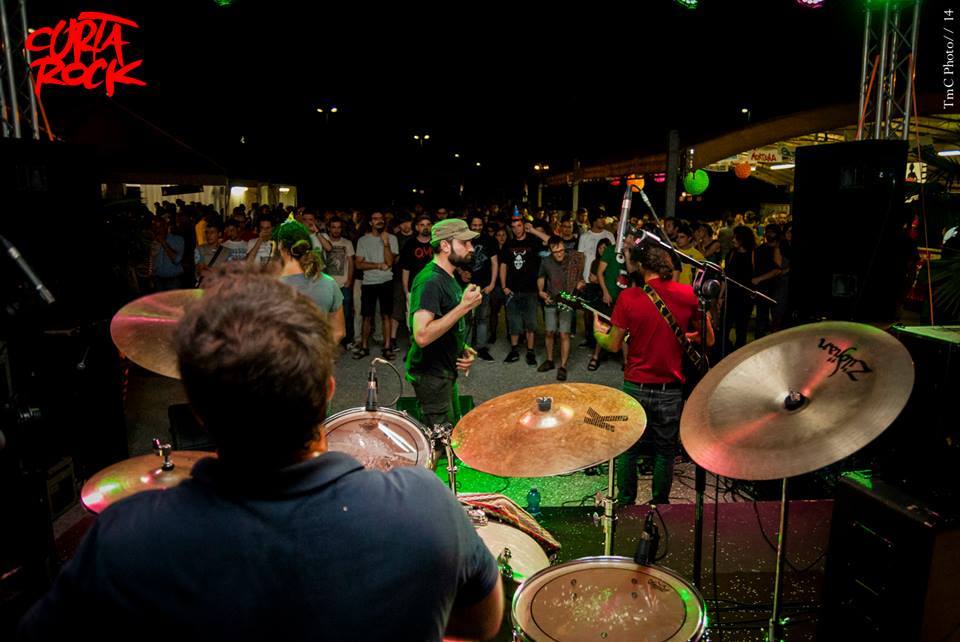 Is it important to get out physical records of your stuff? Why or why not?
It's basic to release physical records for us: I grew up buying vinyl, analyzing the covers and artworks, reading and studying the lyrics sheets… If a record is only a digital release, it doesn't exist (according to my opinion): all the things that really exist must be touchable!

Please tell me a funny thing which have happened during your career and under some gig?
Once I was so engaged during a show that I jumped on the bass drum, but one of its prop broke and I immediately crushed down on drums, swamping the whole drum kit and my drummer too… It wasn't so funny for me (even because I was full of wounds on my arms and legs) but the audience really had a lot of fun!...

How does your audience look like? Which people do you miss on your concerts?
We don't have a particular typology of audience, every kind of people use to come to our gigs and I'm very proud of this… It's not easy to classify Montana into a specific music genre and, in the same way, it's not easy to classify our audience too…

Please rank your five favorite records, five favorite concerts and five most important things in life?
Wow, it's so hard, I've never been able to do ranks, anyway I try:
RECORDS:
· Descendents – Milo goes to college
· Slayer – Reign in blood
· Adolescents – Adolescents
· Nomeansno – Wrong
· Minor Threat – Discography
CONCERTS:
· Black Sabbath + Pantera (Milan 1998)
· Descendents + NOFX (Melbourne 2010)
· Tom Waits (Firenze 2000)
· L7 (Rimini 2000)
· Dinosaur Jr (Urbino 2005)
THINGS IN LIFE:
· To have longtime friends
· To have good relief valves
· To have a quiet living with a partner
· To have curiosity and interest in society affairs
· To cultivate good capabilities in listening and understanding other people
· + (6th bonus thing): To have a good luck!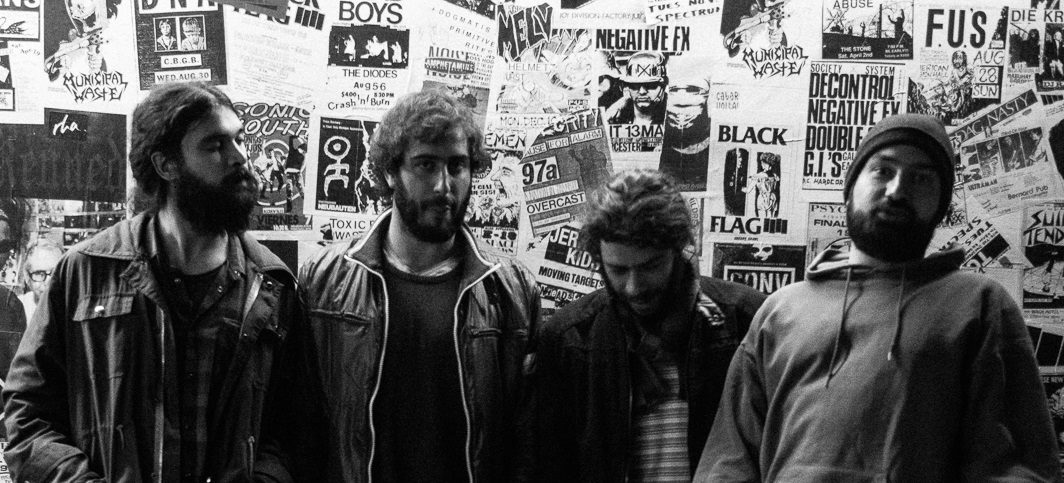 Is it boring with interviews? Is it much interviews??
No, doing interviews isn't boring at all… We don't make a lot of interviews honestly but sometime it happens and we're always glad to compare our opinions with someone other, hoping to have no trouble with language barriers, if we're speaking in English…

If you could choose five bands from the past and the history and nowadays and both dead and living bands to have a concert together with your band. Which five have you been chosed?
So let me dream!
Dead bands: Botch, Fugazi, Minutemen, J Church, Circle Jerks.
Living bands: The Bronx, The New Bomb Turks, The Stooges, Pissed Jeans, Hot Snakes.

Is hard music a good way to get out frustration and become a nice person outside the music??
This is exactly the way it works on me, or I'm just deceiving myself to look like a nice person?!?

Which is the most odd question you ever have got in an interview?
Honestly I don't remember it…

Which is the question you want to have but you never get. Please ask it and answer it?
Beatles or Rolling Stones? SLAYER!

Future plans for the band?
Continuing to be a band as long as we can and having more fun day by day. We released a new record few days ago so we've no plans about other recordings now. It will be very probable that we'll do a big tour at the end of 2015 but I prefer to keep myself quiet until we'll buy the flight tickets…

For yourself?
Continuing to manage my band, my label, my job and my private life appraising all those important things!

Wisdomword?
Maybe you're overrating me! Ah ah ah…

Something to add?
Thanks a lot Peter for this interview, you can be updated about us following our FB page:
www.facebook.com/montanapunkrock
And you can listen and download for free our latest release Spergiuro and our previous records here:
http://comunita-montana.bandcamp.com
Cheers!