Miesha and The Spanks comes from Canada and they have only two members and Miesha have answered some questions from me here in April 2023.
Please tell me a little about the story of Miesha and the Spanks. Is it only Miesha which is the original member, which are the members today?
-I started Miesha and The Spanks with the idea that bandmates would change but I could just keep playing and writing and releasing music as much as I wanted without losing momentum. Sean Hamilton joined in 2015 and now we're a team - we're both in music for life and love it.
Please tell me a little about every member, age, work, previous bands etc?
-We're both in our 30s, Miesha does music full time, and Sean plays in many bands: JSM, The Betaboys, Pizza Bath, Sean Hamilton & The Amber Hour, and more I'm forgetting. Before the Spanks Miesha sang in a punk band called BOGART! And Sean fronted a punk band called Jenny.
To be only two in the group, what´s the best and what´s the worst with that?
-The best is how easy it is to fly around and tour, making decisions is fast, not a lot of complications. The worst is… only Sean knows how to drive.
You come from Canada I think, how is it to live there, with USA as a neighbour, racists and politics overall?
-It is pretty bizarre to watch the US politics unfold, especially lately. It's scary to think how close they are to us, and the possibilities of some of their policies spreading North. Canada has its own sets of issues, especially when it comes to our Indigenous communities and history of genocide. We have a strong voice right now, and people are listening to what Indigenous peoples have to say.
When you do your lyrics, what are they about, anytime political or is politics nothing to have in music?
-I write a lot about my experiences, and politics definitely comes with that. I'm Indigenous and so my family was directly affected by the residential school programs and their abuse. Gender politics are a big deal to me, and now as a mother I write about that experience as well, and what it's like to balance parenthood with my career.
I compare you both to White Stripes and with our Swedish group Sahara Hotnights, what about that?
-We get White Stripes a lot, as two people playing garage rock it's inevitable. I just checked out Sahara Hotnights after reading this question and they kick butt - so thanks for that!
Other groups you have being compared to?
-We get Pack AD sometimes, another awesome two piece, and sometimes The Runaways. We love old proto-punk so we're happy with that.
Tell us and describe a little for people about your new record Unconditional love in hi-fi? What about the title on the LP?
-The overall theme of the record ties into identity and expectations and so the "Unconditional Love" part ties to that - loving yourself unconditionally. It's a really great record, we're super proud of it, and the production is the best we've ever done. These songs are catchy and big and experimental and I guess we added "In Hi-Fi" as a nod to classic vinyl titles.
I got the new record on a burnt CD, will you release as LP only or how do you release it?
-It will be on vinyl! It's a gorgeous gold/pink blend. It will also be available digitally and on CD.
Can you feel that you have done a record if you would release it only digitally?
-It's gotta be vinyl!
When you listen to music, what is your favourite way to listen to music, Spotify, vinyl, CD or what do you prefer?
-Nothing beats a warm record turned way up.
Do you buy much records yourself?
-Yes, I love to get records from bands we play with. Most of my collection is Canadian independent artists.
Is there any good record shops left in Calgary?
-We have lots! My favourite is Sloth Records for newer releases, but Recordland is a treasure trove for old gems.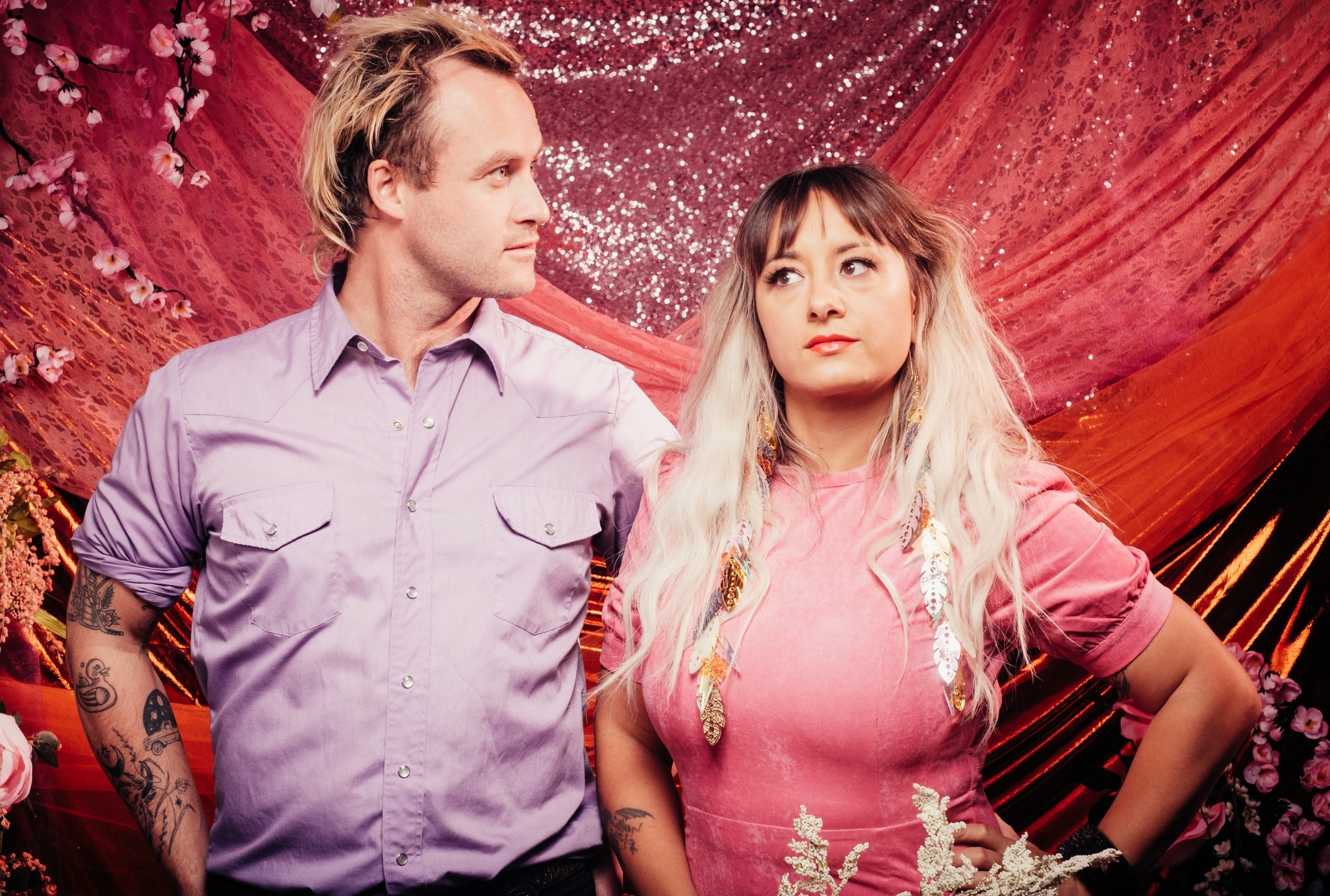 Any good bands from your town and in Canada overall?
-You've got to hear Taxi Girls from Montreal!
What does punk mean to you, is it only a musicstyle, a word or is it a style of living?
-I think it's an ideal. It's DIY and it's independence and it's rebelling from the status quo.
Tell me a little about the following song and what they´re about?
-a/First love, first Blood - This song is about a savage kind of love, maybe toxic in retrospect. The first love you can't get enough of even when it's not very good for you.
b/Dig me out - I wrote this as a response to the social media blitz surrounding the initial 215 children remains found at the Kamloops Residential School. My grandmother attended there and was abused, and my family has known the history of residential schools a long time. So when it was suddenly everywhere, it was really hard to deal with.
c)Mom Jeans//Mom genes - Mom Jeans focuses on my adjustment to life as a mother, the changes in my life and my body, and teases the humour in that while balancing with the actual hardship new moms face.
Saved by Vinyl is that your own label. Now you release your newest Lp on Mint Records, how is that label?
-Saved By Vinyl is an awesome local Calgary label we worked with for a long time. But Mint Records is legendary in Western Canada and we are so excited to be working with them. Sean and I both grew up listening to Mint releases like Cub and Vancougar.
Are you selling any merch on your gigs, do people buy it? What sells best?
-Vinyl and t-shirts sell best, and we usually also have some beer koozies on hand that people love.
Which is your own favoritesong among your own songs? And which song is the people choice?
-I love our new song "So Mad"! We always get an awesome response to "Lost Boy" but we're on tour right now playing some new stuff so I'm hoping they get into that too.
Please rank your five favourite records?
-In no order and off the top of my head: Dirty Nil "Higher Power," Snotty Nose Rez Kids "Trapline," "The Bellrays "Red, Black, and White," The Hellacopters "By The Grace Of God," Amyl and The Sniffers "Comfort To Me"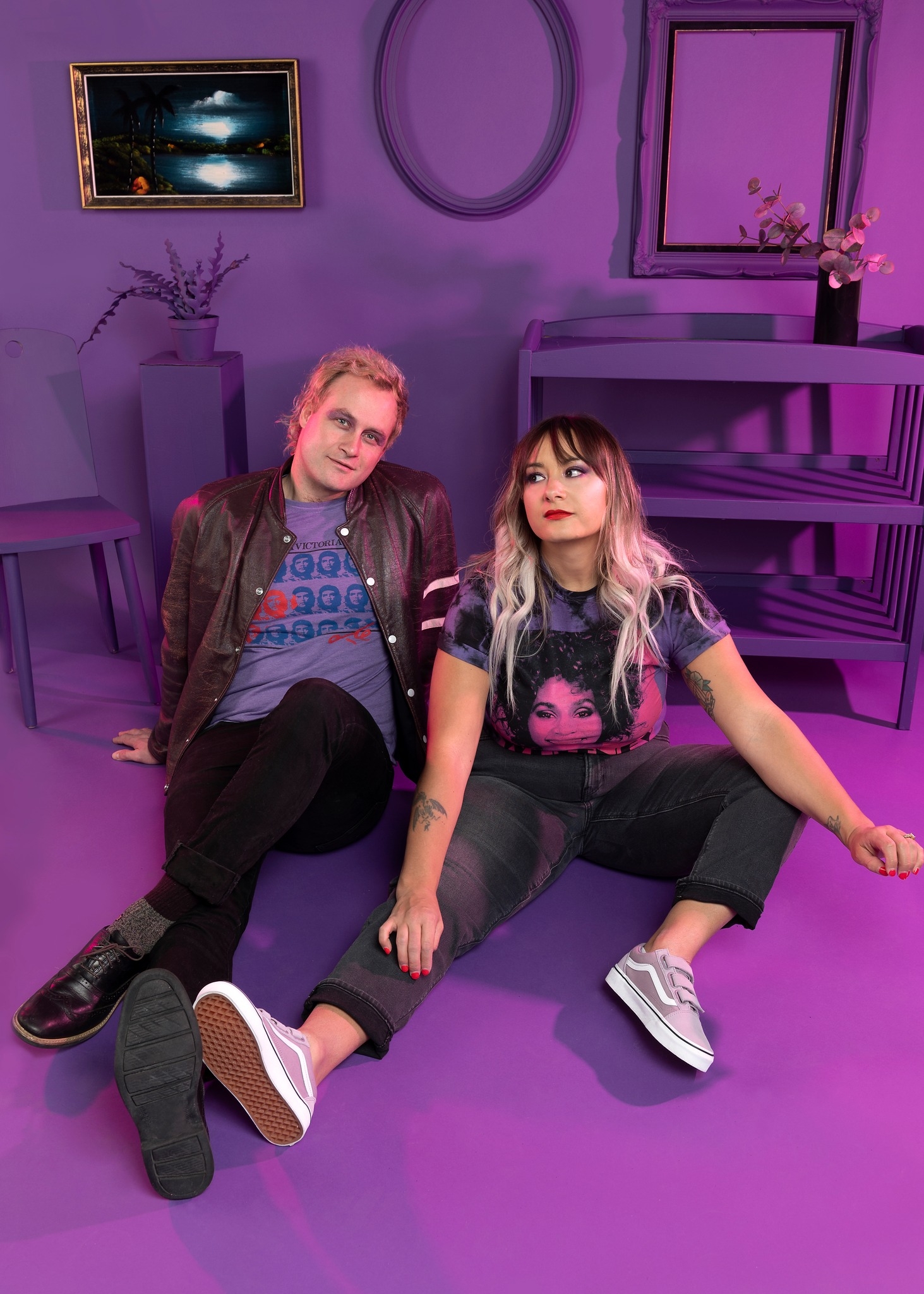 Do you care about reviews? Which is the most peculiar you ever had, with this band or any other band you have been to?
-I like to see what people are saying about our music! Once were had a live review that referenced our stage banter, saying something like, "Despite claiming to have eaten too much pizza before playing, their set got faster and faster until Girls Girls Girls was at least double speed"
Any good Swedish bands you like?
-We love The Hellacopters and The Hives, and we recently played with Howlers and Felin and they are great.
Is it boring with interviews? Is it much interviews? What do you prefer Telephoneinterviews, face to face or as this one via e-mail?
-Face to face is the best, having a conversation with someone in real time is awesome.
Futureplans for the band?
-Our new record comes out tomorrow and we are currently on tour in Western Canada! Next month we go East, and in June we are in UK and Europe! We're excited to get our music out there and hit the road.