LATTE+ is a really good Italian band which I got the latest CD from and I really hope to get some more stuff of the old things from the group because their three chords are really worth listening to more. April 2015.
Please tell me a little bit history of the group?
LATTE+: We come from a little town near Florence, Tuscany. Started in 1997 as LATTE+ but before we had a punk cover band called Anarchika. We were kids!

Please tell me a little about every member in the group right now, age, family, work, interests and something bad about everyone? Earlier bands?
LATTE+: Chicco is 37, Mosrite and vocals. The founder, the commander in the band! No earlier bands, just this one. Leo is 42, bass and backing vocals. Always has fun like a teenager while playing! He played in a punk rock band called Bom Prò. Puccio is 30, the drummer. Too romantic to be a punk but a great punk rock drummer. He played in a rock n roll band called Dead River.

I can hear much old punk like Ramones, Undertones, Erazerhead etc? Am I right? Favorites from the past?
LATTE+: Yeah you're right. Ramones forever. In the past, now, in the future.

Latte+ are you satisfied with the name? How did it came up? Which is the best bandname you know?
LATTE+: We love our name. It's italian but everybody knows the word latte. It has a lots of meaning. Do you know the meaning of latte for germans? Ask them! The name came from Kubrick's masterpiece "Orange Clockwork", the italian way they call their Moloko Plus. Best bandname? Maybe Dead Kennedys? Or Thin Lizzy! But we choose Abba.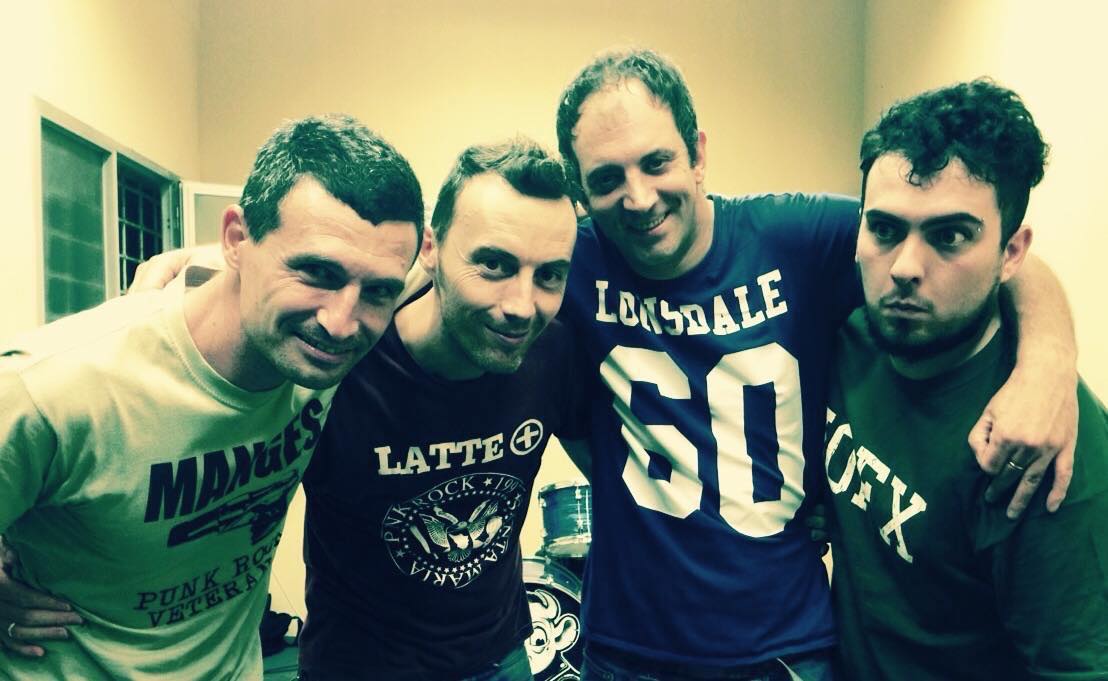 What´s the best thing with playing live?
LATTE+: Hear your fans screaming and see them dancing, having fun. Love it. High energy!

And where is best to play? And the worst place?
LATTE+: Small club with small crowd. Where you can talk with guys and girls. It's important. Big venues sucks, and big festivals too. We don't like them.

How is to play this sort of music in Italy right now?
LATTE+: Well..it was better some years ago. But we don't care, we just go straight on. We play often, it's our life and makes us happy. Life is easier if you play punk rock!

How would you describe your music in three words?
LATTE+: A, D, E.

What does punk mean to you, is it only a word or is it a lifestyle?
LATTE+: Not a word but a way of life. But it doesn't mean tattoos, nails, piercing or green hair, it means that you go straight by your way, doing your things you against everything.

How do you see on downloading, mp3 and that stuff?
LATTE+: We hate it. It has ruined listeners and music.

How is it to live in Italy now? Politically?
LATTE+: Italy is wonderful but it's not easy to live in. Politically? Fuck it. It's always the same story: you work hard, they steal your money. We hate them, everybody does.

Is there any good bands from Italy now? Is the punkscene big? How is it in your hometown?
LATTE+: Our hometown is too little, no scene here. There are many good italian punk rock bands like Senzabenza, Crummy Stuff, Manges, Impossibili, Derozer and many more. They are really great bands.

What do you know about Sweden?
LATTE+: Just Ikea. Just kidding, not so much. Awesome place and people we think.

Have you heard any good bands from Sweden?
LATTE+: Well Satanic Surfers and Millencolin of course.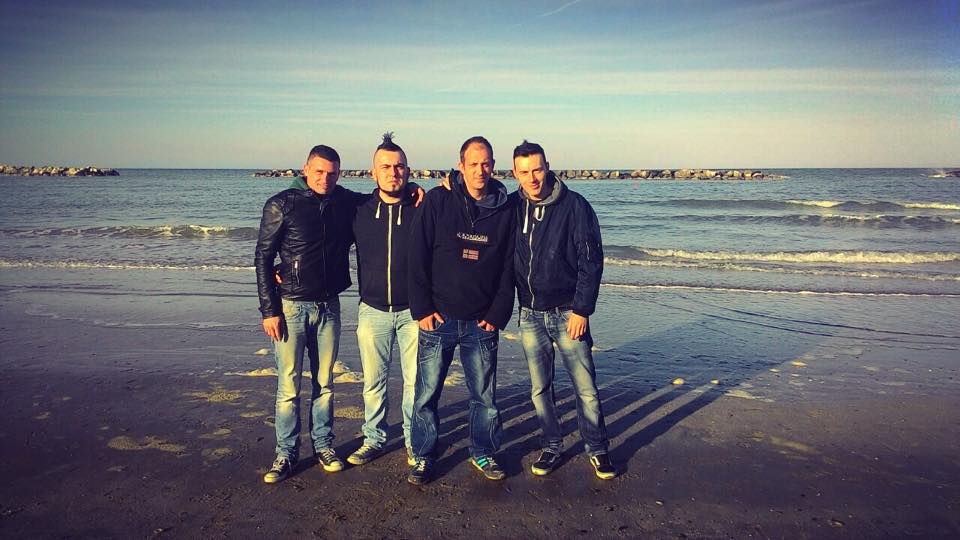 Your lyrics, who does them and what influences you? Why not in italian?
LATTE+: Our debut is in english, 1999. Then we released 4 albums in italian. It's enough. We just want to sing in english now. Chicco writes lyrics and music.

Is there any subject that you never will write anything about?
LATTE+: Right now? Religion.

Politic and music, does it goes hand in hand?
LATTE+: Not at all.

Best political band/artist?
LATTE+: The Clash.

Do you think that music(lyrics and so on) can change anyones life, I mean people who listens to music?
LATTE+: For sure. Power of music!

Your cover on your CD looks really nice, who have done it, Is it important to have a record cover which shows people which type of music you play? Your favorite recordcover?
LATTE+: Our cover is great! Riccardo Bucchione done it, he also works with Screeching Weasel, Manges and many more. He's great. The artwork is real important to show what you do and what do you say. Well Roberta Bailey's "Ramones" pic is the one.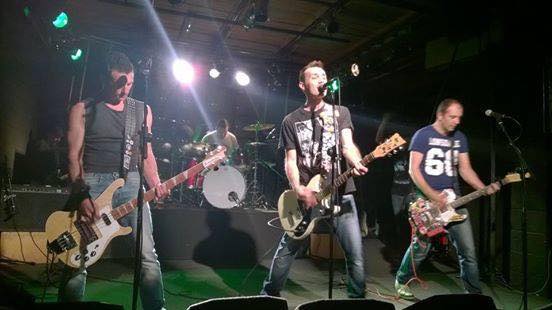 Is it important to get out physical records of your stuff? Why or why not?
LATTE+: Sure it is. We hate digital shit.

Is it boring with interviews? Is it much interviews??
LATTE+: Sometimes it is. Not now, it's our first swedish interview.

Is music a good way to get out frustration and become a nice person outside the music??
LATTE+: Sometimes it happens. Music can be your way to get out frustration and find some relax, nice moments. It works with us.

Which is the most odd question you ever have got in an interview?
LATTE+: It's always the same: Why your band is called LATTE+??? Haha! Please stop asking!

Futureplans for the band? Something to add?
LATTE+: Now we are busy with many things. Soon will record a new song for a 7" split with some cool bands, and will shoot a new video for the second single taken from "No more than three chords". In May will start the summer tour 'til end of July. Perhaps will play some shows in Germany the first two weeks of July. Too much to do! Then stop, some vacation. Thank you so much Peter, hope many swedish guys and girls will read this interview! See you soon!

LATTE+ Punk Rock
http://www.lattepiu.it
http://lattepiu.bigcartel.com
http://lattepiu.bandcamp.com
http://www.facebook.com/lattepiupunkrock
http://www.youtube.com/LATTEPIUpunkrock