The Slovakian band Kto Chce Co Chce have a band name which I have difficulties to remember but I really like their music. I wrote first that they came from Czech republic but it is Slovakia they comes from. February-2015
Please tell me a little bit history about the group?
-Around October 2012 we (Radio andValé) decided to play together and start a band. However we were missing a guitarist and a singer. In January 2013 Giuseppe joined us, who took over guitar duties and from that time on, we play in this setup: Giuseppe - guitar, vocals, Radio - bass guitar, vocals, Valé - drums, vocals.
Please tell me a little about every member in the group right now, age, family, work, interests and something bad about everyone? Have you been in any other punkbands before?
-Giuseppe: 29 years, not married but taken, works in a car plant, interests - music, movies, comic books,...hmm, something bad?!Nothing comes to mind :-)..Before this I played with ANTIVIRUS and ILLEGAL RESISTANCE. Radio: 33 years, single, works as a chef in a restaurant, interests - music, doing nothing, bad?!Ha-ha, maybe grumpiness, biting nails and drinking beer, but that's not exactly bad :-) ... before this I played with a band called SMART SET Valé : 37 years, not married but taken, I have my own construction company that builds interiors, interests - music, tattoos, concerts and something bad about myself? :-) Maybe I'm too grumpy, sometimes too much of a perfectionist (mostly at work).... ... before this I played with a band called FRIDAY DELIQUENTS
It´s a little bit different to compare you with some special band but you don´t sound odd? How come do you think? Which bands are you being compared to?
-Difficult to say if it's strange, because you cannot avoid it, people somehow subconsciously need to compare, but essentially we're not bothered by it. Most often we are compared probably to the band "INE KAFE" (DIFFERENT COFFEE), which is absolutely the most successful punk-rock band in Slovakia, which flatters us very much, when we are compared especially to them.
Kto Chce Co Chce., are you satisfied with the name? How did it came up? What does it mean? Which is the best bandname you know
-If we wouldn't be satisfied with the name we wouldn't use it, so yes we are satisfied with the name Who Wants What Wants. Radio came up with it while at work and he became aggravated, that everyone does what he wants … and the band name came to existence. It means that we don't want to be limited by anyone and at the same time we don't want to limit anyone, simply let everyone be, do and think whatever he wants, we want to be free as birds (our logo suggests this as well). The best name for a band? WHO WANTS WHAT WANTS of course... :-)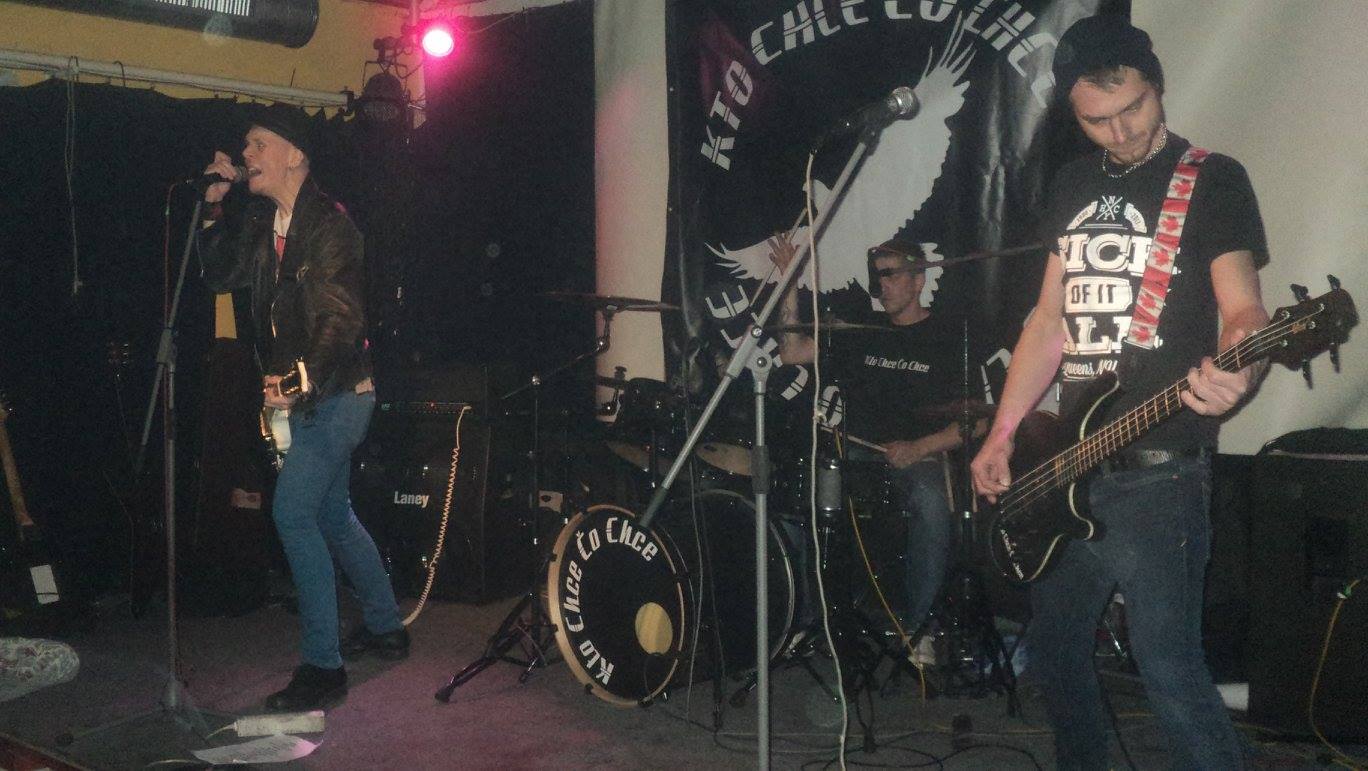 What´s the best thing with playing live?
-The incredible atmosphere flowing from beneath the stage to us, that's amazing...
And where is best to play? And the worst place?
-Best one "Randal club" in Bratislava and worst one "Hell club" in Šaľa.
How is to play this sort of music in Slovakia right now?
-It's OK in Slovakia, there are a lot of bands here and I also think that it goes for the Czech republic as well.
How would you describe your music in three words?
-Melodic, happy and non-conflict.
What does punk mean to you, is it only a word or is it a lifestyle?
-Radio: Punk is a lifestyle, but I don't wear a Mohawk and safety clips☺ Giuseppe: I live punk essentially from my childhood and for me it's definitely a way of life. Valé: I agree with Radio
How do you see on downloading, mp3 and that stuff?
-Essentially we have nothing against.
How is it to live in Slovakia now? Politically?
-Politics in Slovakia is really bad, like anywhere else, but since we are an apolitical bad, we don't think about it that much. What's the situation in the Czech republic we don't know... ( wrote wrong and thought they we´re from Czech republic not Slovakia)
Is there any good bands from Czech republic( I did wrong again) now? Is the punkscene big? How is it in your hometown?
-There are a lot of good bands in the Czech republic, the scene is large. In Bratislava, Slovakia it's not bad either☺...
What do you know about Sweden?
-Capital city is Stockholm, your neighbors are Finland, Norway and probably Denmark as well and you've got heavier winters than we do :-) and I (Valé) for myself have to say that I like your language very much...
Have you heard any good bands from Sweden?
-Of course...ABBA, ROXETTE, EUROPE :-D :-D :-D..... Millencolin, Atlas Losing Grip ,Sabaton,...
Your lyrics, who does them and what influences you?
-Giuseppe writes most of the text, sometimes also Radio. Inspiration is life itself...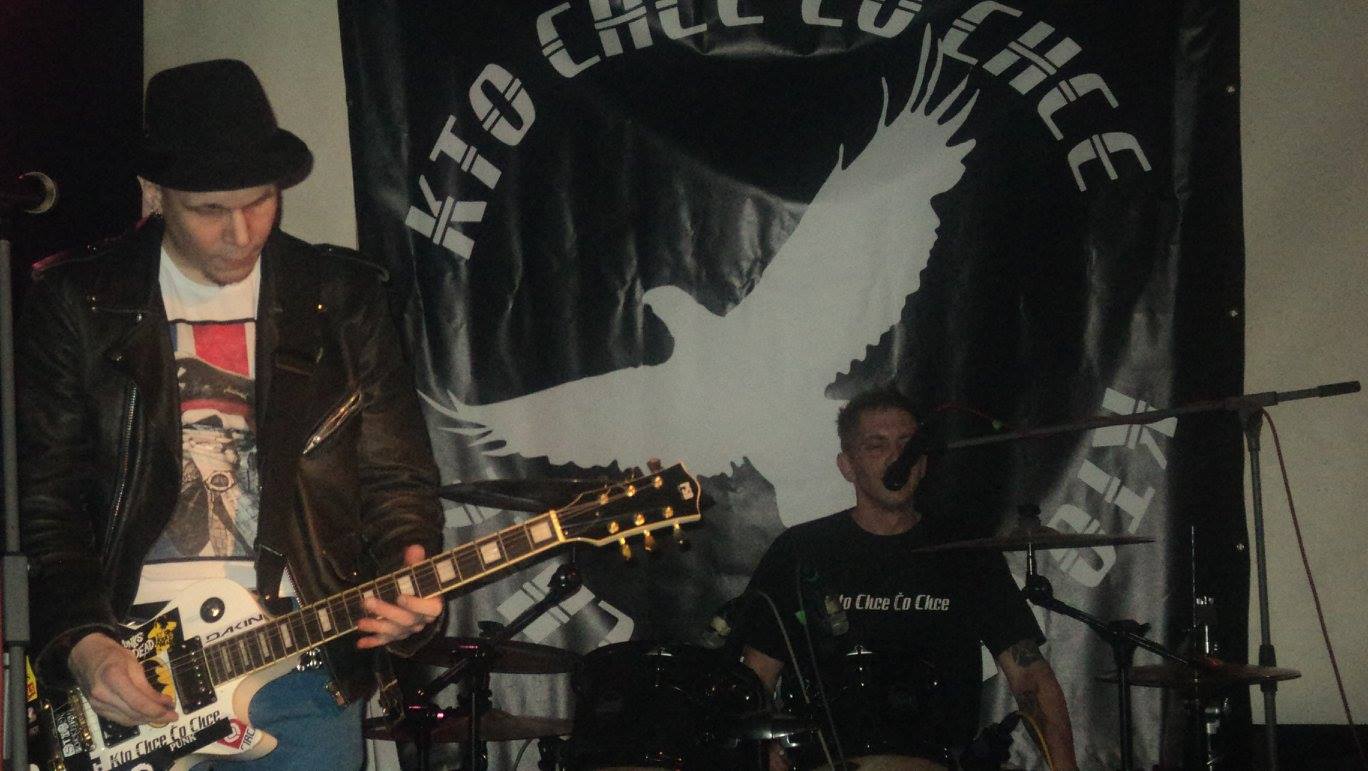 Is there any subject that you never will write anything about?
-Politics.
Politic and music, does it goes hand in hand?
-No, no and no one more time!!!
Best political band/artist?
-I think it's quite clear from previous answers that we don't know...
Do you think that music(lyrics and so on) can change anyones life, I mean people who listens to music?
-Yes, definitely yes, music is a very powerful thing and can make wonders.
You sing in Slovak? And why not in english?
-Slovak is our mothertongue and there is none more beautiful language in the world(for us of course), therefore we sing in Slovak.
Is it important to get out physical records of your stuff? Why or why not?
-Every group just has to have its own records so that others could listen to it, it its calling card.
Please tell me a funny thing which have happened during your career and under some gig?
-With respect to the short existence of our group nothing funny happened to us thus far...
How does your audience look like? Which people do you miss on your concerts?
-Most of the time it's people we know but also a couple of strangers as well. We would definitely welcome more punk people, but we are thankful for every fan.
Please rank your five favoriterecords, five favoriteconcerts and five most important things in life?
-Radio: Albums: Hatebreed – Supremacy, Nofx – The war on errorism, Rancid – And out come the wolves, Afi – Afi, Agnostic front- Something ́s gotta give. 5 most important things: health, family, happiness, love and music. Valé: WITHIN TEMPTATION - Hydra, The Heart of Everything, DELAIN - We Are The Others, INE KAFE - Nevhodný typ (DIFFERENT COFFEE - Unsuitable type), SABATON - Heroes. 5 most important things: health, family, friendship, love, happiness. Giuseppe: for me is best album every oldschoolpunk band....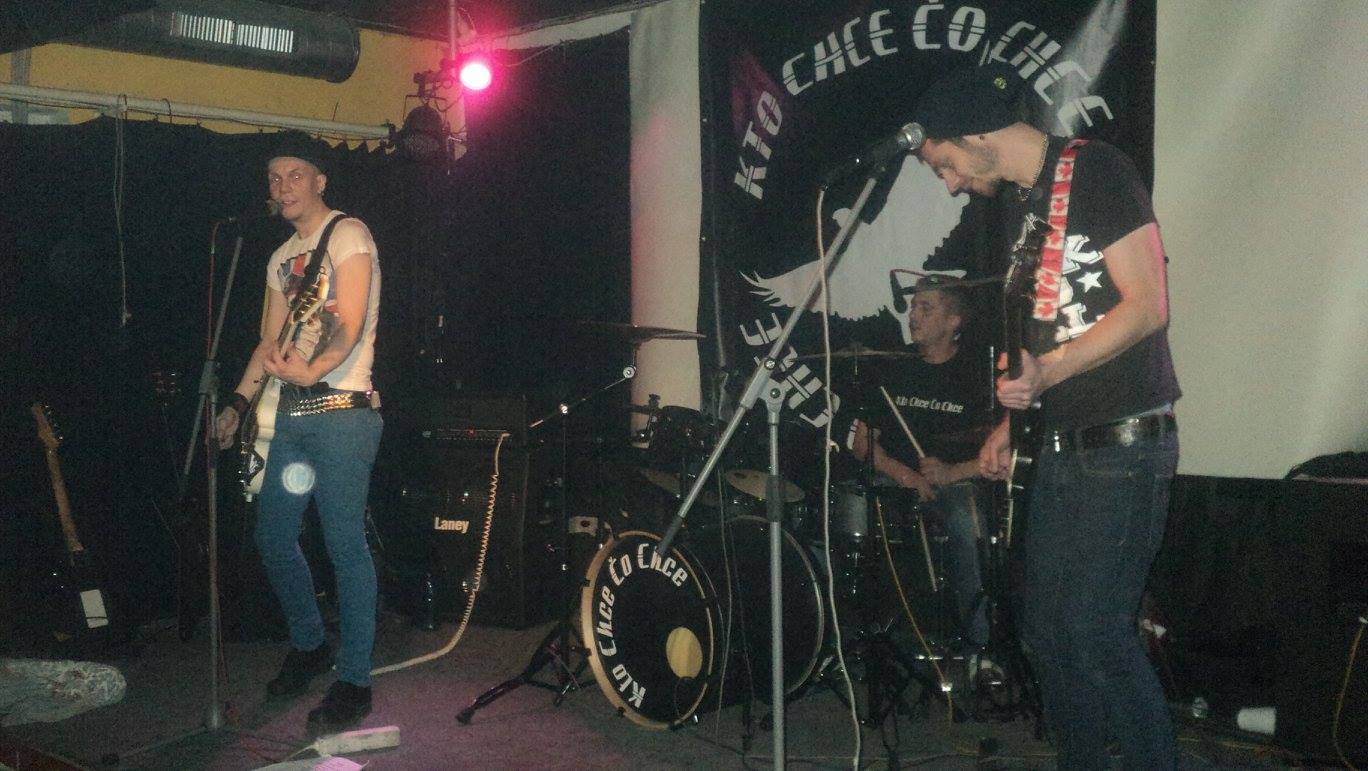 Is it boring with interviews? Is it much interviews?
-No, they are not boring and there are not that many of them.
If you could choose five bands from the past and the history and nowadays and both dead and living bands to have a concert together with your band. Which five have you been chosen?
-NOFX, Rancid, H2O, Anti Flag, Inekafe
Is punk a good way to get out frustration and become a nice person outside the punkmusic?
-Definitely yes, but we are not frustrated so it's a bit difficult for us to judge :-)
Futureplans for the band?
-Touring and writing.
For yourself?
-We will spend with our girlfriends, work and music...
Wisdomword?
-Always keep good mood, that's a great way how to piss off many jealous people☺
Something to add?
-Thank you for your interest in us, take care of each other, love each other☺