History?
-We've been playing together for almost 5 years, with members constantly
coming in and out of the group. We finally stabalized last summer and began
to write the record. We worked very hard on the songs until we had what we
felt was a good album. We got hooked up with Fearless through the band NEW
FOUND GLORY and they wanted to put out the album.

Please tell me a little about every member,age, family, something odd that have done and so on?
-Well, i'm Chris and i play drums and i'm 19. Spencer plays bass and he is
20. Scott plays guitar and he is 20. Jeff plays guitar and he is 19 and andy
sings and is 20 years old. Spencer's family owns a pizza restaurant in our
town that both he and I work at. Scott delivers pizza and drives a cool car.
Andy likes to jog. Jeff likes to eat broccoli. All our families are very
nice and supportive of what we do.

I have only This vicious cycle ,have you done anything more and how can I get it?
-" This vicious cycle" is our very first release, so you have everything
that we have done.

This vicious cycle, the titel, tell me the story?
-This vicious cycle sort of has a double meaning. the cover has a bicycle
on the front which could be a vicious cycle. And our personal vicious cycle
was the way we could never get things to where we wanted. Something bad
would always happen right when things were going well for us. It was a cycle
that was repeating and would always ruin our fun.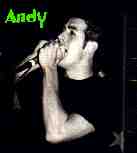 Is Fearless Records a good label?
-Fearless is an awesome label. they're very supportive and we're forever
in debt to them because they took a chance on us and believe in our music. I
feel like they're a family that helps us and they give us advice on how to
be successful. It's awesome to have people like that on your side.

What other good groups is it in USA right now?
-The best groups that i have heard lately from here are New Found Glory,
the Stryder, Cashboard confessional, At the drive in, and our friend's band,
the Panda squad, they are good.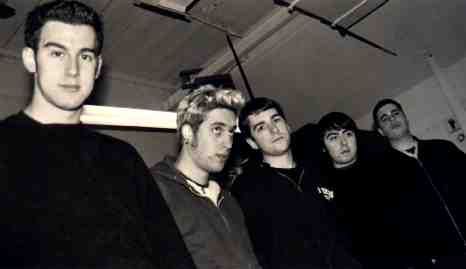 What do you know about Sweden?
-The only thing i think i know about Sweden is that there are beautiful
blonde girls there, supposedly.

Have you heard any swedish bands?
-The only band i know from Sweden is one of my favorites and that's
Millencollin.

How is to live in USA right now?
-Living here is the same it's been my whole life. It's not bad, it gets
boring at times but i think everybody in the world gets bored with their
surroundings. But i'm happy in my country, it's a good place.

What about the election over there? Is it a shame to ber american when they canīt even count the votes?
-I'm not ashamed of the election at all. Mistakes happen, i guess. It got
old fast. I just want them to hurry up and tell me who the next leader of my
country will be.

Does politic and music go along?
-For us, no. But it can, music is a form of communication. Certain
musicians choose to talk about politics in their songs. We choose to be
story tellers.

When you do song it seems like your melodies are important, what about lyrics and a refrain that people can remember?
-I think that melody is most important along with the lyrics. I think
happy songs should have a happy melody and sadder songs should have a more
somber melody. The lyrics are a story and the melody adds another dimension
to that story. The Beatles were masters at that sort of thing.

How is the punkscene overall in USA right now?
-Overall, I feel that its thriving. Independent music seems to be selling
the most it ever has. The reason is that these bands are writing good music
that can compete with major label artists. As long as the music is good,the
scene will be awesome because kids will support it.

What does punk mean for you?
-For me personally, punk is raw emotion and energy. Songs that have no
boundaries and are expressed through young minds for young minds.

How does the average Junction 18 fan look like?
-I guess the average fan of Junction 18 looks like all of our parents,
they're our biggest fans in the whole world.

Is it many interviews? Is it boring?
-We haven't done a lot of interviews yet, so they're actually quite fun.

Which is the question you wnat but you never get, pelase ask it and answer it?
-That question would have to be: Who is the best looking member in your
band? The answer is me.

Do you read much fanzines, any favourites on paper or on the net?
-My favorite fanzine to read would be Punkplanet. I find it witty and
informative.

Do you have an own homesite, why or why not and if you have who does it?
-Our site is currently under construction. To find it, once it's up
simply type in www.junction18.tsx.org. that will get you to it. or go to www.fearlessrecords.com
for a link. Its run by a guy named Forrest who also runs
the Fearless site.

Idols when you were small
-When i was small, i idolized the Monkees. Mickey was my favorite and he
was a drummer so i took up the drums. Then i liked Queen a lot. Then Green
Day and NOFX really made me want to do the punk thing.

5 best records, 5 best concerts, and 5 most important things in life?
-Ok, my 5 best records. Weezer's first record, Jersey's best dancers by
Lifetime, Poison's greatest hits record, New Eiserable experience by the Gin
Blossoms, and Nothing gold can stay by New found glory. 5 best concerts?
those would be the time i saw Rrush when i was 13, when i saw Weezer and Face
to face together, the first time i saw Lag Wagon, the first time i saw
Pennywise and any Snapcase show. the 5 most important things in life to me
are 1. good friends 2. staying close to your parents. 3. a roof over your
head 4. staying true to your beliefs and 5. maintaining a good comic book
collection.

First and last record you bought?
-The first record i got was a Monkees greatest hits album. The last one i
bought was the new At the drive in.

What do you think when I write american election, punkmusic, rapmusic, Europe vs USA, poverty?
-Ok, American election? never ending. Punkmusic? leather jackets.
Rapmusic? dr. dre. Europe vs USA? world war 2. Poverty? cardboard houses.

Wisdomword?
-My words of wisdom would be to never eat yellow snow.

Something more to add?
-Please check out this vicious cycle by junction 18. Support all of your
favorite bands by seeing them play live. thanks a lot. Goodbye Sweden!!!!!!