Johnny Moped did a really good record back in the days with Cycladelic and I really loved that one. He have been so kind here and answered a lot of questions from me in april 2016
Why a new record 38 years after your debut and 26 years after your second record?
-Why not! In actual fact, it's the 3rd album, The Search For Xerxes was the 2nd!
Was it difficult to get the boys together again or have you been playing all the time?
-Well, Slimey Toad came round my house and said, hey do you wanna get the band back together, I said yeah alright let's do it!
Please tell me a little about yourself, you don´t live on music or do you do that? Age , family ,work and something bad about you?
-Yeah, music is all I do. "Picking off me acne coz I gotta have a meal" (Panic Button) Basically I'm still doing that coz I'm skint!
Back in time both Captain Sensible and Chrisse Hynde have been in your group, was they on recordings or only live?
-Chrissie Hynde played one gig with us at The Roxy. Captain done backing vocals on VD Boiler and is on Hard loving man live at the Roundhouse 1978.
Was it difficult to do songs to the new album or is it songs which have been done through the years which came on this CD or was it only new ones?
-Basically, we went into the studio to record a single for Damaged Goods, we had some other stuff kicking about and it turned out to be an albums worth of material. We chucked in a few old live favorites for good measure "Musical bore""I wanna Die" "I believed her lies". Honey Bun was a song originally written by Fred Berk our old bass player, we revamped it to what it is now.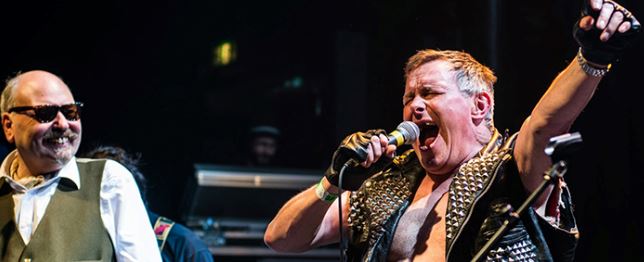 Please tell me a little about the 1990´s record, how did that sound and how can I get it?
-Basically The search for xerxes was a project conceived by Dave Berk and Captain, trying to disco up the moped band With all this electronic keyboard crap all over it. It wasn't realty my cup of tea. All that disco stuff…totally irrelevant…that format doesn't fit in with me. That's why we re-recorded some of the songs on the latest album.
Are you playing a lot live now or?
-Yeah we're doing a bit, hopefully gonna do some dates this year an all that. We're looking to do some to promote the new album.
Where is best to play and where is the worst place to play?
-Best place is the gig I'm doing at the time.
Worst place?.... Too many to mention.
What´s the best thing with playing live?
-I dig it. I love the energy from the audience…I can still feel it…even though most of them are geriatrics now.
What´s the biggest difference to play live nowadays if you compare when punk was young?
-We get paid…and unlike 1977 at The Roxy, Toad don't get his guitar covered in flob anymore…I mean in those days I couldn't work out where people were coming from…When the early punk audiences liked yer, they flobbed on yer.. If they didn't like yer, they didn't flob on yer….If they liked yer...They flobbed on yer…I couldn't get my head round that at the time.
What does punk mean to you, is it only a word, a music style or a way of life?
-I'm just me…if that's punk…I dunno.

Have it formed your life, if it have, in which way?
-I've been playing 40 odd years so I suppose it has.
Is there any good new punk bands around nowadays?
-I don't really listen to music.
Which of the old ones have been aging best do you think?
-The ones that are still alive.
You´re playing at Rebellion this year, is it a place you use to go and see bands?
-No we're not
Politics and music, is that something for Johnny Moped?
-It makes me feel like a piece of cake.
Your most political song?
-Wee Wee, save the baby seals I suppose.
Do you think that you can get people to change their life only of listening to music lyrics?
-Yes of course.
You´re on damaged Goods now, is it a good label?
-Yeah...There grrrreat!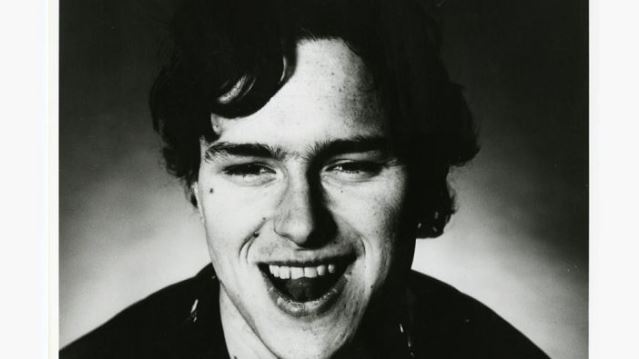 How do you see on new things like downloading and that stuff? I think that you´re in that age (I´m 53) where records is better than a Mp3?
What´s the best thing about mp3 and what´s the worst?
-Don't know much about mp3. I'm stuck in the dark ages.
I like the sound of vinyl but I haven't got a record player. I play cds most of the time.
Have you been much outside England and played? Favorite country?
-Not much, we're playing in Norway next month.
What do you know about Sweden?
-It seems like a ridiculously expensive country.
Have you heard some good Swedish bands?
-Were Golden Earring Swedish? Where does Bjork come from?
The perfect record to have sex to?
-Bomber by Motorhead.
Is it many interviews?
Yeah lots.
Futureplans for the band?
-Carry on.
For yourself?
-Carry on
Wisdomword?
-Schmucticoombe.