Jet 8 is a skaband that mixes in ,lot of harder styles in their music. They come from Czeck Republic and they answered my questions here in the end of year 2022.
Please tell me a little about every member and the history of the band?
-We are a six-piece band from Prague, we started back in 2005 as a typical ska punk band but over the years the music transformed into hardcore punk with a brass section. Sometimes we call it punk brass core if you want <![if !vml]>
<![endif]>
Your music is a little bit different and I think you mix punk, HC and some thrashmetal with brass. How did the idea come up with the brassection?
-Yeah, the reason was the ska punk beginnings and although we are not influenced by the ska music anymore we still like the brasses. It brings you more possibilities and we used always like to discover new ways of making music.
The name Jet8, where did it came from?
-The idea was to express something that would describe the music we play. We wanted to play fast music and as we were always focusing on social topics we wanted to also express this part of our soul. So originally it was Jet Aid. But as we started as 8 piece band. We changed it to Jet8
Is it still important to release physical things? Or can you feel that you have done a record if you only release it digitally?
-No the record itself, the energy and ideas you wanna express, the recording process, artwork. All this together is always something special, so definitely you need to hold the physical record in your hand.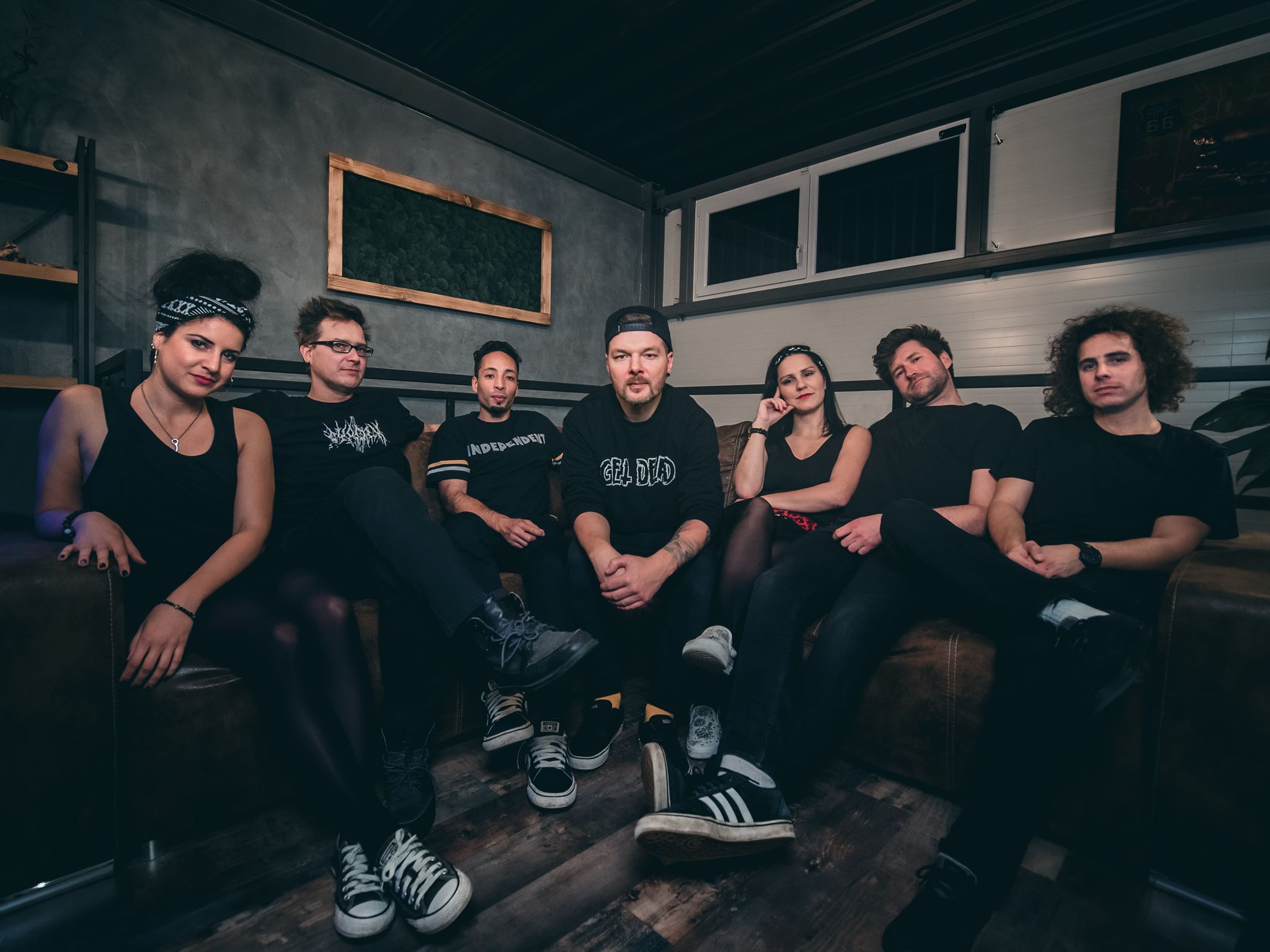 You have never been to Sweden and played or? If you not have when do you come?
-Unfortunately not yet so hopefully soon…
Which countries have had the pleasure to be hearing the band live?
-We have been touring many countries like Germany, the UK, Belgium, France, Switzerland, Slovakia, Austria, Poland, and Hungary… we love to travel
When you do songs, how do you do, are you jamming together or do someone comes with a lyric and some with the music or how do you do your songs?
-Well, 99% is that Kuba the guitar player brings some music ideas first, then it is drums and base together with the main vocal. Back vocals and the brass sections are usually added on the end of the process but sometimes we are also jamming all together <![if !vml]>
<![endif]>
It seems like your lyrics are important, is there anything you not will write a song about?
-Yeah, they always were very important in our music. And it is hard to say. Maybe about something I don't know much about… But in general, there are so many negative things happening and on the other hand, some things you feel happy about so I don't feel much limitations in that sense.
Please tell me a little about the following lyrics
Between the Lines - it is about today's World full of disinformation, people are scared of things that are not true. And when people are scared they are easily controlled. So this is kind of a reminder to read between the lines and search for information from more trustable sources.
Golden cage - this one is about some of my friends and even family members. How they changed during the time. They used to be tolerant, helpful, open-minded and when they are getting older they just care for themselves. They wanna be surrounded by expensive things and they don't care about anyone or anything that is happening around them anymore.
Chasing the high - we love parties and this song is about our favorite bar in Prague and how difficult is to get out of there… <![if !vml]>
<![endif]>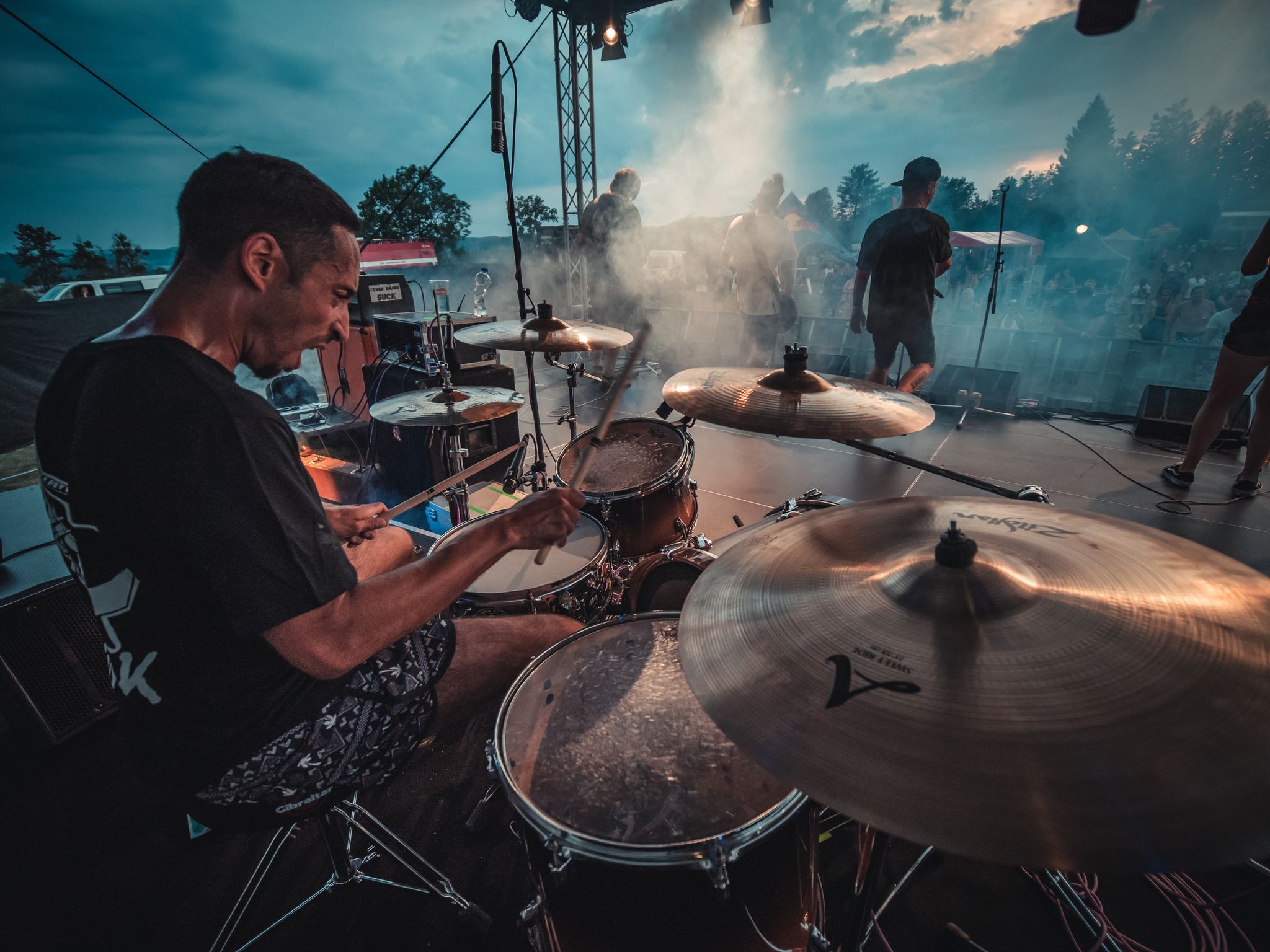 How is it to live in Czech republic nowadays, racists, politics, covid etc?
Covid seems to be over but it was tough. Society is split into two angry halfs which are more and more separated. Even the families are. I cannot talk with my parent about politics anymore. Same as everywhere in Europe we also have populist and nazi parties growing but it seems that more people are fortunately not willing to go this path.
Are you calling yourself a punkband, hardcoreband, or just call you a rockband? Is it important to mention punk at the same time you talk about your band? What is your thoughts about punk when you started and if you compare with punk today?
-Well, it is punk and it is hardcore. Both these definitions are important to us and I think it can be felt in the music. We are six members which mean six different feelings about it but we started more line skapunk band and over the years we musically moved harder stuff.
Do you have any favorite football team(I support Arsenal(England) and a Swedish team called GAIS myself)?
-Yes definitely Bohemians 1905 which is the only Antifa team in the first Czech league.
Beer is expensive in Sweden. I have a very big interest in beer and brew myself? Your favourite beerstyle ? You don´t have an own Jet8-beer? Or maybe you are straightedge?
-Beer is still the cheapest drink you can get in restaurants here. We love beer. I mainly like the pilsener.
Is there any good bands from Czech republic worth to mention? And how is punk living on in Czech republic?
-Here are so many great bands so it is hard to choose some but if you check every year's Mighty Sounds festival line up you will find many of them <![if !vml]>
<![endif]>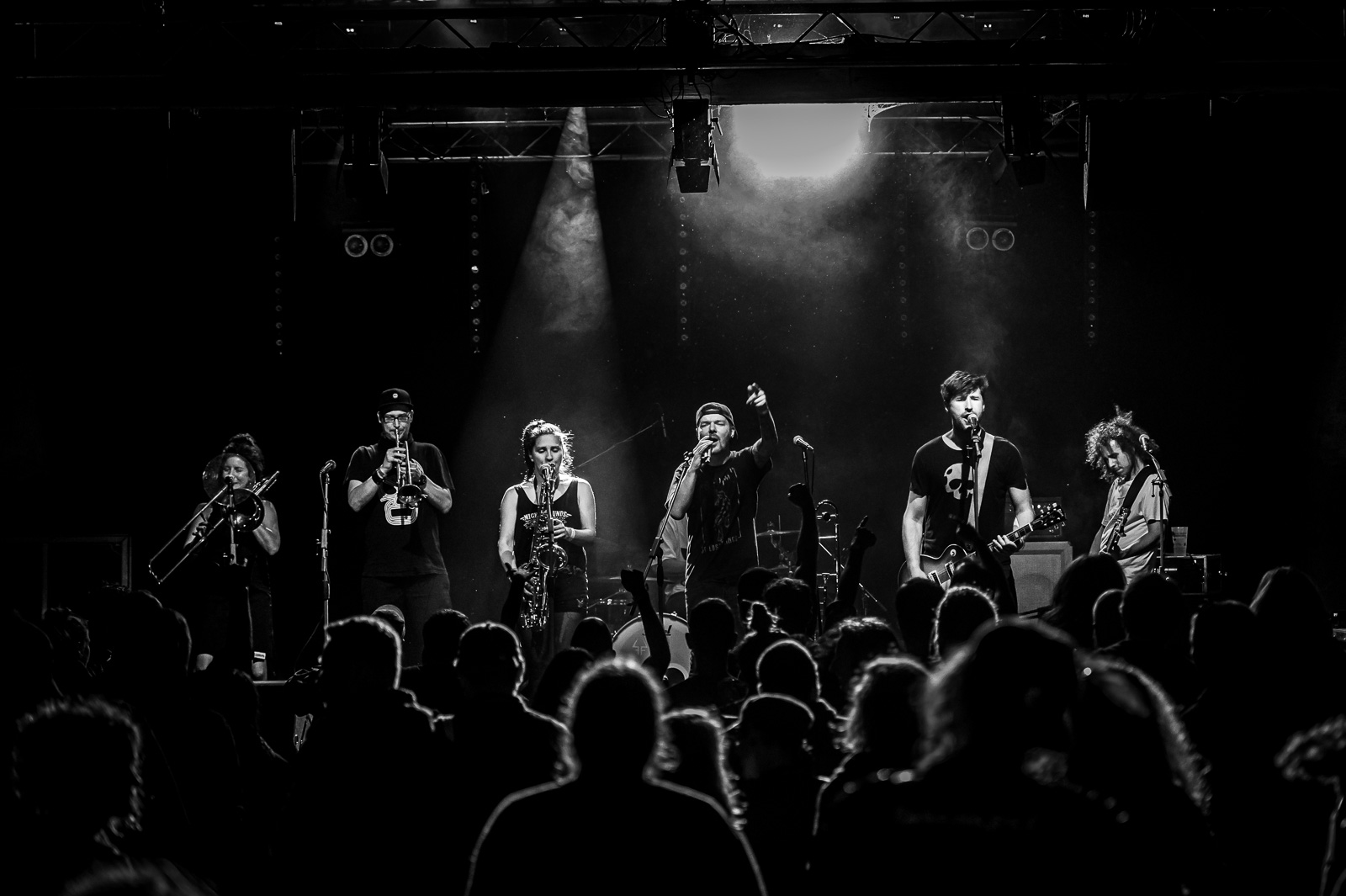 What is your strength when you play live?
-Not sure I am the one to say that but we try to send as much energy to people as possible. The topics are sometimes serious so you can get out of the frustrations but it is also a party.
Which type of people comes to your concerts? Which type of people do you miss?
-All kinds of people
Do you buy much records, or is it only Spotify and those type of things to listen to music?
-Both
Are you selling any merch on your gigs, do people buy it? What sells best?
-Yes, we do have merchandise, Vinyls and t-shirts sell the best.
Which is your own favoritesong among your own songs? And which song is the people's choice?
-I like all our songs (lol), Can`t say about people but maybe Be the Best All the Bad, and Chasing the High which are usually very appreciated…
What´s the biggest difference when you plays live nowadays if you compare when you first started to play in a band? Or is this your first band maybe?
-This is my second band. I started playing music approx twenty years ago and the biggest difference is the hangover the next day <![if !vml]>
<![endif]>
Do you care about reviews? Which is the most peculiar you ever had, with this band or any other band you have been to?
-Yes, any feedback is very important to us.
If you could choose five bands from the past and the history and nowadays and both dead and living bands to have a concert together with your band. Which five have you been chosen?
-Comeback Kid, Nirvana, Rise Against, System of a Down, Antiflag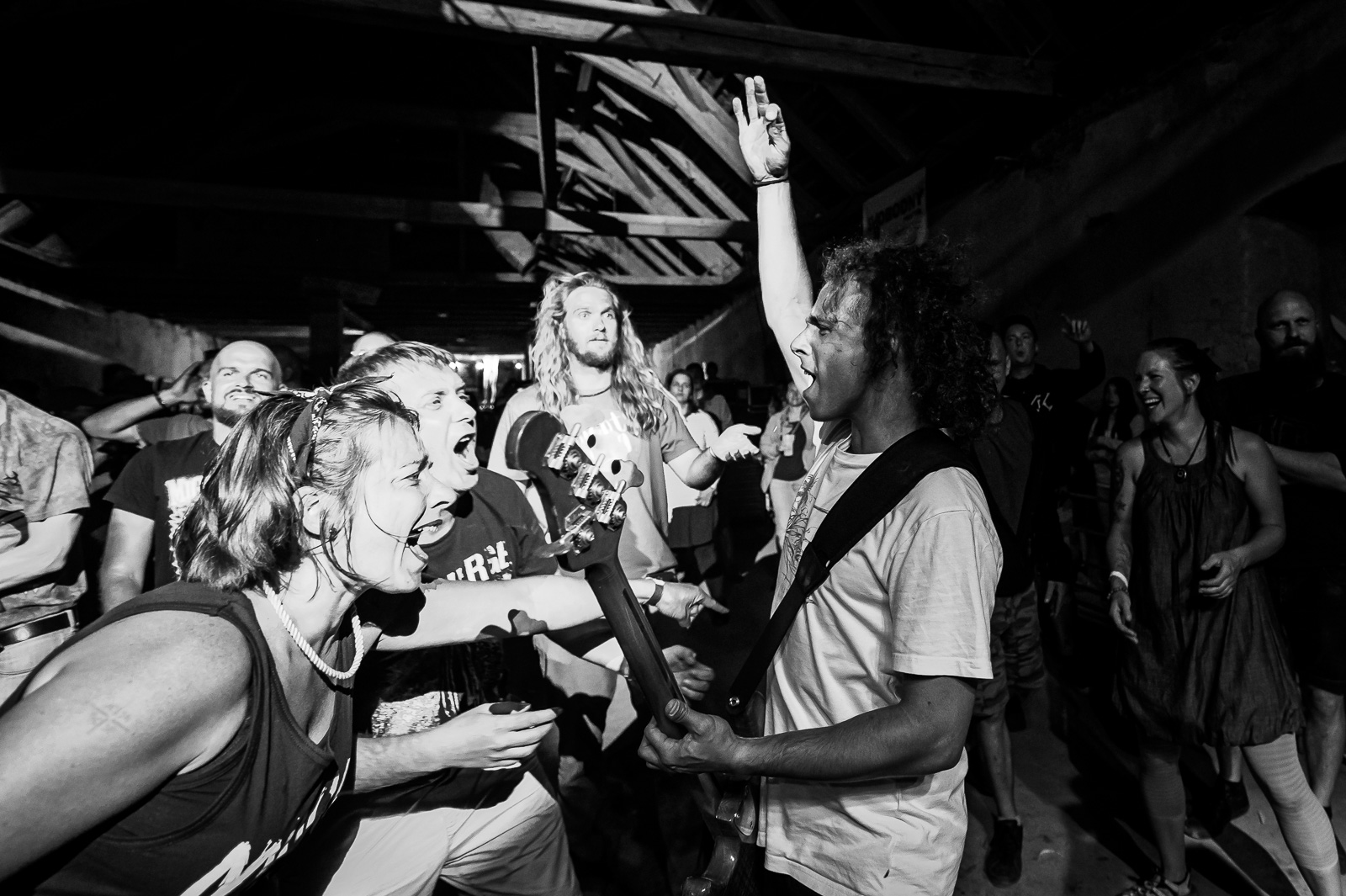 Is music a good way to get out frustration and become a nicer person outside the music?
-Yeah, just not sure about the nicer person outside of music <![if !vml]>
<![endif]>On the other hand, it is a kind of addiction.
You sing in English , why not in the Czech language?
-English is more natural for the music we play and all our favorite bands sing in English too. And with respect to my language, it is very difficult to write well sounded Czech lyrics.
Is it boring with interviews? Is it much interviews? What do you prefer Telephoneinterviews, face-to-face or as this one via e-mail?
-I prefer face-to-face but email is fine too.
Futureplans for the band?
-Working on some new stuff and playing shows as much as possible. Besides the show in our country, we gonna visit again other countries like Austria, Switzerland and in January we´re heading to UK for the 20th anniversary of the great skacore band Random Hand. So we can´t wait for it and for the whole new season <![if !vml]>
<![endif]>
Any Swedish bands you like?
-The Baboon Show, Looptroop Rockers
Wisdomword?
-Respect