I got a LP with Jack Torrance in the same time as I got Deathjocks and it was Eric who is in the both groups that sent them to me. Now it is time for Jack Torrance to get their interview done. January 2020
The Shining a Movie that you like I understand...thinking about
your name? Other Movies you like?
-We all agree that "The Shining" is one of the greatest movies of the 20th century, right?. And Jack Nicholson absolute kills it. I mean – look at his face when he´s starting to lose his mind. One of the most malicious looks with just lifting his eyebrows! So when I came with the idea of naming this band after the character Jack Nicholson plays here everybody in the band was cool with it. The name of a band needs to arouse interest and gives you a feeling of what the music is about. I think Jack Torrance is doing that. Other Stephen King related Movies I like are Carrie and Stand by me. High fidelity is a classic when it comes to music-related films. More recent movies which I really dig are "a quiet place", "Hellboy – Call of darkness" and to mention another genre: "yesterday".
Which are the members in the Group, instruments, other bands, age?
-Christiane (Bass), Eric (drums, vocals), Franz (guitar, vocals), and me Matze (vocals, guitar). Other bands some of us are playing in are Plastikschmidt, Anti-Control, Deathjocks and Drey.
We are one of those "too old to die young and too young to die old" Bands.
For how long have you been going on and played with this band?
-It took a long time, patience and luck until Jack Torrance was complete. We´ve been playing in this line-up since 2015 i think. And we had to spend a lot of time rehearsing until the album finally came out.
I Think your music sounds a little bit like emocore and I also think of Wedding Present sometimes? What about that?
-I´m totally cool with calling our music emocore as long as we´re talking about the "oldschool" emocore like Rites of Spring for example. We call our music Heartcore. It´s Post-Hardcore, full of emotions, Hardcore without that tough-guy bs. That sums it up pretty good. I´ve never listened to The Wedding Present before to be honest but after you mentioned it i did and can´t find that much in common between their and our music. But that is the cool thing about music. If you do than you do. There´s not always just a right or wrong.
What is the most peculiar Review or comparison you have got with Jack Torrance?
-In one review someone called our music a mix between heartland-sound and brutal hardcore-punk which we all found a little bit strange. In another review someone wrote that my voice reminds him a little bit of Bruce Springsteen. So please call me "The Boss" from now on. Or the other guy who wrote he thinks about the Wedding Present sometimes. Haha – just kidding.
Do you care about Reviews? Which do you trust the most the good or the bad ones?
-After putting so much work, passion and lifeblood in a record you automatically want to know what other people think about it. It´s kind a reward for your work. And a good review equals good advertisement. That´s no secret. For me a good review is where I can clearly see that the writer really dealt with the music and thought about it. We all know that it depends on luck. You can´t influence who´s writing something about you or your music. After releasing music, the music isn´t just only yours anymore. It belongs to everyone who´s willing to hear it. If you´re lucky you get someone who is taking the job of writing a review seriously and is digging the music. We had a writer who´s absolutely hated the cover and the layout and made it very clear. Obviously we love the design. We made it. There is a concept behind it and it tells a story. But it was still a good review because it was honest.
To play this sort of music in Germany today?
-There is definitely an interest about this sort of music. But I don´t know if there´s a market or whatsoever for heartcore here in Germany because I don´t care. We just play the music that happens when we four are together in our rehearsal room. We don´t follow trends. We never did before Jack Torrance. At the moment german-speaking punkrock is a thing and even successful bands like Donots or Smile and burn who sang in english putting out records with german lyrics.
How would you describe your Music with Three Words?
-Springsteens brutal hardcorepunk. Again. Just kidding.
Honest melodic heartcore. Or heartdriven loud heartcore. Make your choice.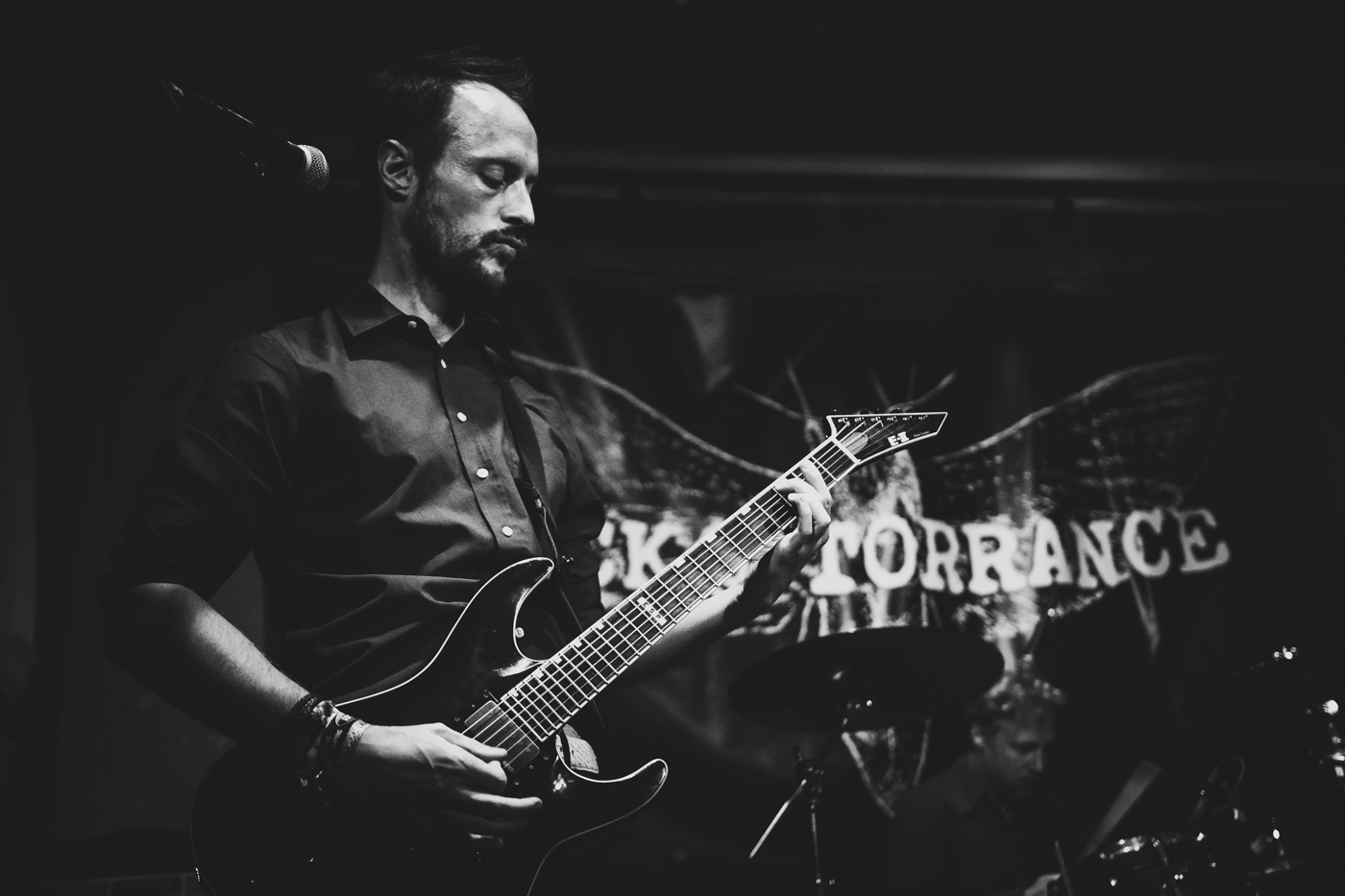 Have you been playing anything outside Germany?
-Not yet. We´re planning a short tour in Portugal this year. We want to play as much as possible. So if there´s anybody who wants us to play you can be almost 100% sure that we will. If our families or jobs let us…
Catch us up on our facebook-page or write to eric@phnxrecord.com
Which is Jack Torrance best liveperformance til today?
-Always the next gig. No seriously, we always try to give 100% no matter how big the audience. Every gig is a learning process and there are always some things which could be done better even no one in the audience noticed it. I really can´t tell which of our live performances stood out. It would smaller the other gigs.
What does a live concert as best?
-It frees your mind and connect people. And you can show your direct support to a thing that´s important to you. Magic moments can be found in a concert. Moments when you forget about everything around you. When you get lost in the music. And also it is ass-kicking fun.
Why do you sing in english and not in german? What influences you to do the lyrics in Jack Torrance?
-Before Jack Torrance I had a band for almost fifteen years in which i sang in german. So the decision to write english lyrics was a deliberately chosen challenge for me and the chance to try something new and different. The main influence for the lyrics I write are emotions. Moment shots of things that are powerful and have an impact on you or on others. Like fear, anger, hope or love. For me, writing lyrics is the hardest part. The lyrics are absolute important and defining in our music and I take it very serious. I am my biggest critic when it comes to lyrics.
You released a LP some months ago and why a vinyl and not only digital?(I hate Music which only come as digital but a as compliment it´s OK)? Which format do you prefer?
-For us it was a matter of heart to release the album on vinyl. I´m a vinyl-collector by myself and we all think that vinyl is the perfect medium for music. It´s a complete different and better feeling or experience if you want to put it that way than just a cd or a download. To release an album on vinyl is the most expensive way but worth every cent. The Vinyl comes with a Download-Code. So if you´re not having a vinyl-recordplayer at home (first of all you seriously should buy one) you can still get our album to put it on your wall as a nice piece of art. Or you can download it on different platforms like spotify.
Have you done anything more than Flickering Lights?
-Flickering light is our first output. So everything we do right now and have done before is about flickering lights. Video-shoot, interviews, promotion etc.
One of the cool things is our label PHNX records which was founded by our guitarist Franz with the main-goal to release flickering lights and enables us to stay DIY. Our drummer Eric is doing the management for PHNX-records, so he´s the guy you wrote to when you want a nice little caress of loud Heartcore in your life.
I also write in my Review "if you do not try to find this group there is something seriously wrong with you" what about that Review?
-I´m not exactly sure if I understand this question right, but if you want to know if i´m cool with this statement: absolutely! Check us out! Now! We are super-nice and good-smelling.
You wrote that you are in the process of promotion with this group, what´s happening in the near future with Jack Torrance?
-There is no three-year plan or anything like that. Which doesn´t mean that the band or PHNX records isn´t determined or half-passioned. We just trying to do what every other band is trying to do after releasing an album. Playing live, doing what we love and hope for the best. There will be clubshows, some cool Festivals and Open-Airs in the summer and in October we´re chasing the sun and doing some shows in Portugal.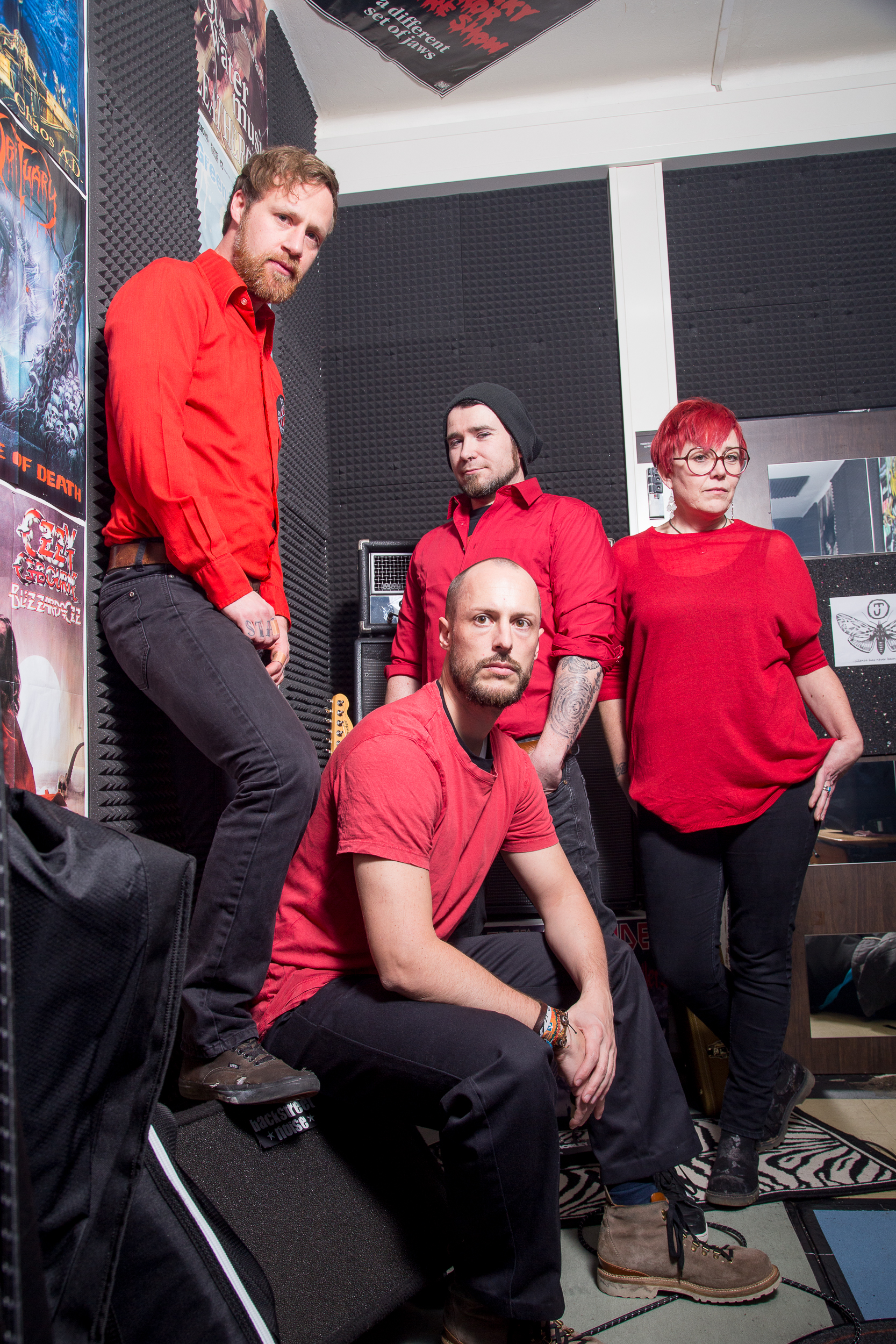 Have you been starting to write some new material?
-We´ve already finished a new song at our last rehearsal. It´s called "The heart is a clockwork, the mind is a cosmos". And there are also some new stuff Franz wrote that we are figuring out right now.
We definitely want to keep writing and writing. And if there´s enough material for a new album we will record it, play as much as possible and keep on hoping for the best.
Is there anything new on the way on your label you work on?
-I guess the next output on PHNX records will be the debut-album of Drey, the Band Franz is also playing guitar in. Phnx records has the goal to be very open-minded when it comes to music. So Phnx records won´t be a typical Heartcore, Hardcore or Punklabel.
What´s the best of playing Music like this, is it to get out frustration or why do play Music at all?
-For me personally the music I play is a way to express myself, my anger-management, my keep-me-in-balance-trick and something I can´t imagine living without. And the coolest thing in playing music – if you´re not in a Coverband – is the moment when an idea of words and chords becomes a song and you play it for the first time together as a band from start to finish. And another overwhelming thing about playing music is that all the noise you make in a tiny stuffy rehearsal-room in a small town allows you to play in another cities and even another countries.
Please tell me a Little about the following about some album? Why and what you Think about them today?
-Your first album:
Def Leppard – Hysteria. On cassette. Pour some sugar on me is still one of my favorite Hardrock-Songs. And did you know that Rick Allans Drumset was developed together with NASA after he lost his arm in a car accident? Anyway – pour some sugar on me in the name of love. Nothing more to say.
-The album which changed your Life
Hot Water Music – No division. Since it came out in 1999 it became the soundtrack of my life for a long, long time. One of the greatest Albums of all time. Or pick "forever and counting" or "a flight and a crash". Masterpieces!
-The album you have which you are ashmed of?
I really don´t own an album of which i´m ashamed of. I must have an excellent taste of music…
-the album which is why Jack Torrance sound like they do?
In mostly every review for "Flickering lights" are comparisons with Hot Water Music. Something i really can´t complain about. So again, after that great impact that album had on me I guess: No Division from Hot Water Music.
-The album which Always must be in the tourbus?
I´d say "Stage four" from Touché Amoré, "Cheer" from Drug Church (we used the sound from this album as a reference for our mixing) and a Motörhead o Kvelertak album to party.
-The album you have been want to be on and played?
Hah. Great question. Let me think…I know my skills on guitar so that limits the choice…
I say Metallica - …and justice for all. And I would have played the bass. Haha!
Which is the best bands in Germany today?
-I´d say Pascow and Clickclickdecker.
How is overall Life is to live in Germany today? Are the politicans nice?
-Oh my…where to start… Germany is – like Sweden – one of the privileged countries in Europe when it comes to economy and life quality. So you can call yourself lucky if you where born here if you want to look at it this way. And that´s all. You got lucky. No reason to be proud of it. The leading parties – since I can remember – are the CDU (Christian democratic union) and the CSU (Christian social union). Both conservative parties which have the word Christian in their names. So you can imagine what kind of politics they make. Unadventurous, spineless and deadlocked. There is no separation between church and state, which sucks big time. But more threatening is the AfD (Alternative for Germany). A party like a bad joke full of patriotic, rascist, fascist and contemptous assholes. And there are unfortunately a lot of ignorant idiots in this country voting for them. So fuck you! I can´t even begin to understand. On the other hand the green party is becoming more and more successful, which definitely is a good thing.
Is there any questions you want to have that I haven´t asked you, please ask it and answer it?
-What´s your favorite line on the Album "Flickering lights"?
Only love can save us now. Only love can save us. And you can have it all. Shine your light.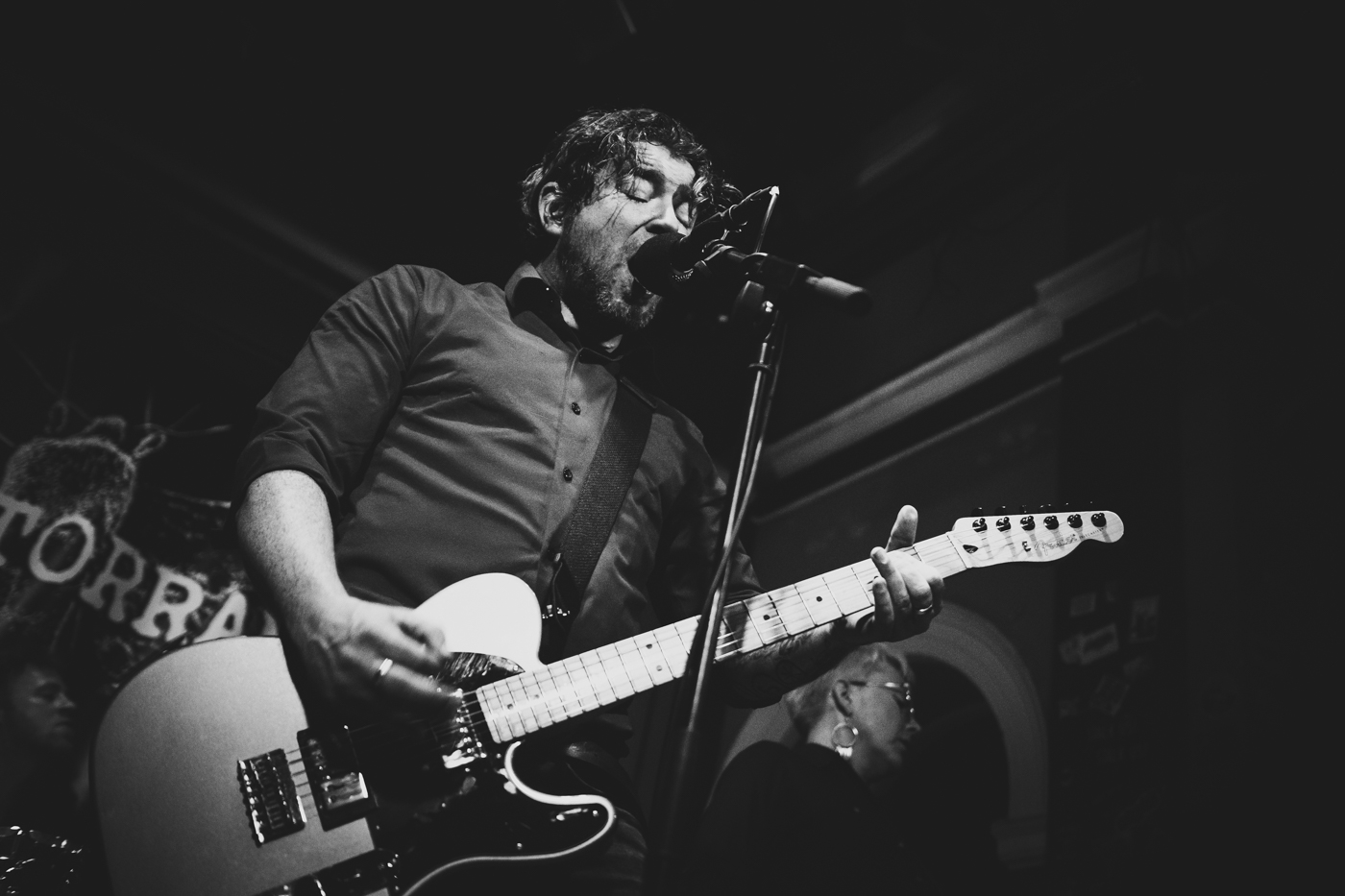 Anything more you want to add?
-First of all I want to thank you and Skrutt magazine for your time and the support you give us by having this interview. One more thing I want to add:
Fuck fascism. Fuck patriotism. Fuck racism. Fuck sexism. Be nice to each other. Stay Heartcore. Thanks.