It's for Us is a new band that I think sounds really good ... it was a bit wrong on some quesitions but I took them etc mmm. March-2016


A little history about the group?

-
Milla: The band in its current form has been around for two years. Jon and I started It's For Us as a side project to our other group when it did not hold all the ideas we had. In the beginning we did mostly acoustic stuff but with time it developed ..


Tell me a little about every member, age, work, family, bands before and on the side?

-
Milla: We are four people who like to play together. Works with bookkeeping, the social services, the post office and study. Alongside IFU we have played / play with Tiny boys, Elenette, Principe Valiente, Nicole Saboune and Henric De La Cour among others


I can hear very old stuff like U2, Kent, Siouxsie and the Banshees, Wire Train, I hear right? You´re not so old so why these influences if you have them?
Was it better before?

- Jon: We do not know if it was better before, (we were not there :) but now it's good! But we can still imagine it was pretty fun to hang with
Siouxsie back in the days!
It's for Us, you are happy with the name. If not the best band name had been busy, what name did you have chosen then? I mean what is the best band name?

-
Milla: The longer the better! But It's For Us is the best I've heard so far.


What is the best thing about playing live?




-Jon: Maybe not the most unique answer but the crowd !!


Where is the best to play, it was the worst?




- Milla: Depends on where the best audience is!


How is it to play this sort of music in Sweden today ?




- Jon: That's ok ..


How would you describe your music in three words ?
- Milla: It's For Us !!!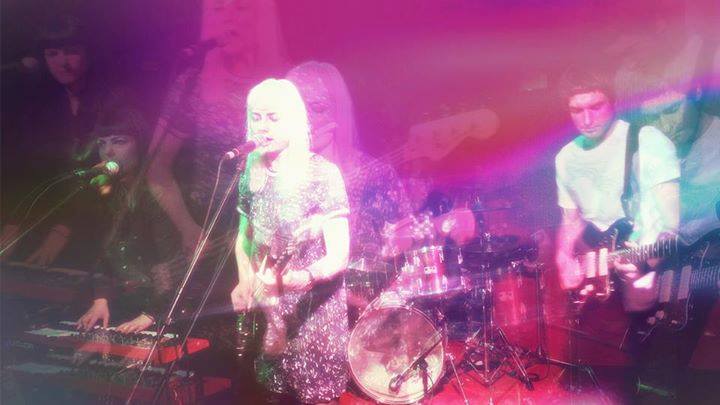 What does punk mean to you, is it only a word or is it a lifestyle?




- Jon: Punk is about freedom, life, art / music.




- Milla: "Post Punk is also punk" (quoting myself)
How do you see on download, MP3 and the like?

-Jon: Go for it!




- Milla: Positive to spread the music so simple, since money is the question a different matter concerning the entire music industry works / has worked.


How do you think it is to live in Sweden today, politically?




-Jon: Not very funny.




-Milla: It's tough for those who do not have money
.-Jon: But good for those who have ..

-
Milla: As usual ...




-Jon: But extra now :(


Are there any bands in Sweden today? In your hometown?

-
Milla: Do not know, we are here!


Do you play anything outside Sweden?

-Jon: Gladly!


Other great bands from abroad?

-
Milla: Well, we'll see A Place to Bury Strangers soon. They are great!


Your lyrics, what influences you?

-
Milla: The classic- life and all that implies. Inspired by the people I meet and the ones I do not meet..
Is there something you are never going to write about?




- Milla: Probably I will go bananas and write about stuff I do not have a clue about ..




-Jon: We will always write about everything.




-Milla: We?


Politics and music, does it always go together?




- Milla: Definitely. As I said earlier. All actions are in a way political. Art and music have also been a way precisely where political opinions takes on explicitly why it becomes inevitable.




-Jon: I have always strived for solidarity and freedom and I hope that it shows in my music.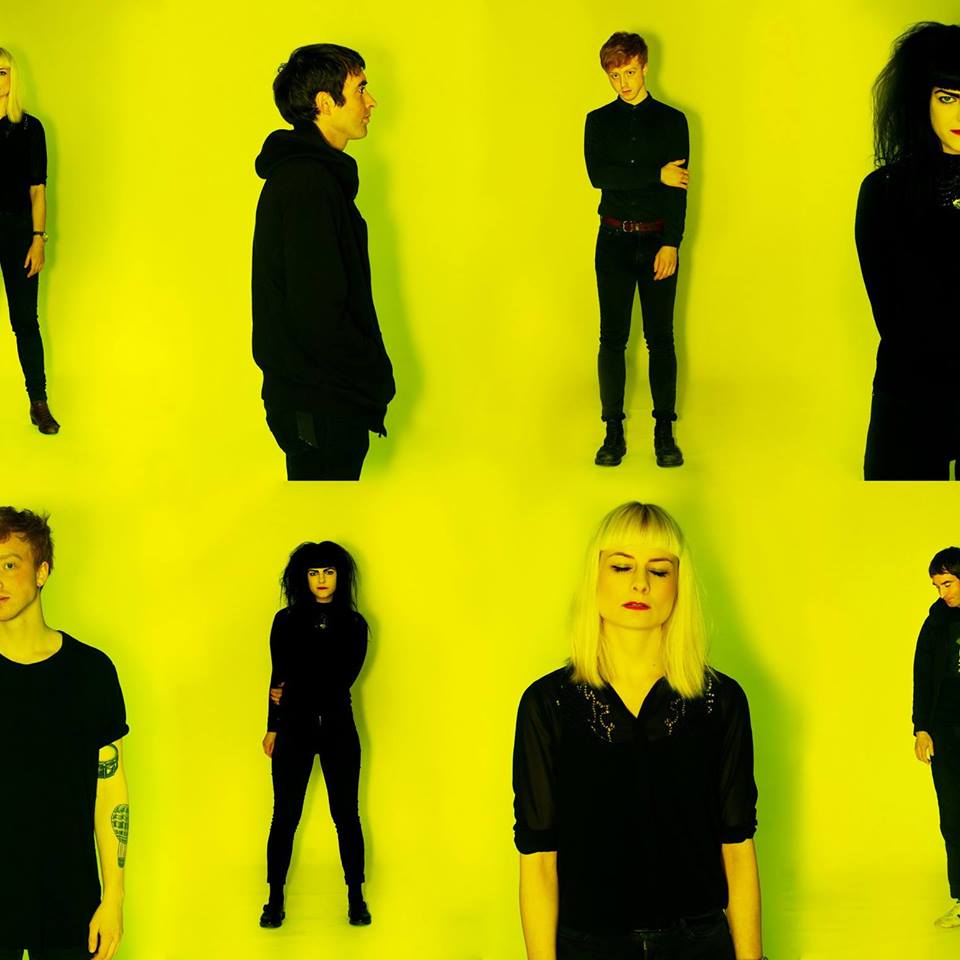 Best political band / artist?
-Milla: No one has been close to Dylan, I would say. Or Velvet Underground.
-Jon: Latin Kings

Do you think music can change someone's life, I mean texts etc.?
-Jon: Yes !!!-
Milla: Yes, and I must say that music can create a feeling but without the text does it not mean as much to me.




-Jon: Disagree!



Your cover is really cool on your CD, who has done it. Is it important to have a cover that you understand what kind of music you play? What is your favorite cover all time?




-Jon: I've done it!
-Milla: The key is that the cover is sovereign. It is a picture, a work of art in itself. Then it can of course be a plus if it is connected with the music.




-Jon: May be a point that they do not fit together but it should not be a coincidence in this case, it´s deliberate and well thought out.




-Milla: A favorite cover is Patti Smith, Easter.
-Jon: Bob Dylan, The freewheelin. I take out sometimes and watch when I want to be happy.





Is it important to get out physical discs? Is there any good record store in your city?
-Milla: Yes !!! I do not think anything is if I can not take on it :) I love vinyl records. Pet Sounds have sometimes a disc I want, otherwise, they order it.




-Jon: Yes, but perhaps more important for bands than the fans :)
-Milla: To see something concrete of one's work ..





Please tell me something really funny that happened during your career on stage or backstage, etc.?
-Milla: I always have fun at the scene anyway at the end of the set, then I never want it to end.Ion: I agree!


-J

on: Difficult with anecdotes but .. When we played at Gula Villan before last summer, all fell asleep after the gig (in opposite directions) on trains / buses and were robbed.




- Milla: We have nice and ugly memories ..



How does your audience look like? What type of people? Do you miss some types of people?-Jon: Our audience is the finest most beautiful and the best !!



Please rank your five favorite records, five favorite concerts?
-Milla: Cat Power- You are free!!!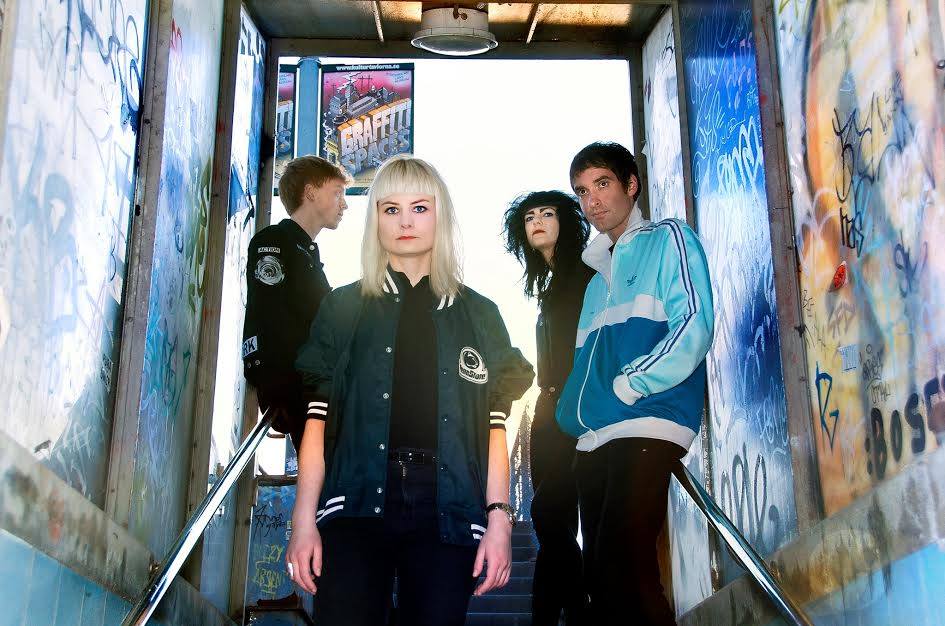 Is it boring with interviews ?

-
Milla: Sometimes it's a blast!




-Jon: It's fun.
Is music is a great way to get out frustration and become a kinder person?

-
Milla: It is a good way to get out frustration, but I will be more kind of
it :)




-Jon: I do not know. :(


Which is the question you never get, please ask it and answer it?

-
Milla: What are the finest, most beautiful and best?




-Jon: It's For Us !!


Future plans for the band?

-
Milla: Record the world's best disc, and then continue playing.


For yourself?-Jon: I take a letter at a time.


Words of wisdom?




-Jon: Have nothing :(

-
Milla: Continue to continue.
Something to add?

-
Milla: Thanks for the good interview!