In Evil Hour have a good punksound I think and here they have answered a lot of questions to do be an interview in September-2104
Please tell me a little bit history of the group?
Well Alice, Gib and Garr have played in bands with each other for over 10 years now under various names. We formed In Evil Hour in 2011. We released our debut EP that summer and then Mike joined on drums in October 2011. Since then we have been touring and playing shows across the UK and in summer 2013 we released our debut album 'The World Bleeds Out' through STP records. The current lineup of the band is Alice on vocals, Garr on guitar, Gib on bass and Mike on drums.
In Evil Hour, sounds more metal than punk, how did the name came up??
The name is taken from the novel by Colombian author Gabriel Garcia Marquez who sadly passed away this year. We tried not to worry about whether the name sounded punk or not and just focused on choosing one we were happy with.
You have some different influences, mostly punk but a little metal, am I right?
Our main influences musically have mainly been punk rock bands like AFI, Leatherface, Bad Religion, Sick of it All, Ignite…but yes, we all like some metal bands too, Pantera especially.
What´s the best thing with playing live?
Seeing people enjoy and appreciate the music we write. There were plenty of points in the early years where we never thought we would play outside of our home county so to get to go to so many different places, meet people and see some singing along with our songs is amazing.
And where is best to play?
We don't really have a favourite place but Rebellion Festival in Blackpool, UK has been amazing each year. The support we have had from the crowd there has been unbelievable. London is always fun to play too but it's more about the crowd really, it doesn't matter where you are – if the atmosphere is right it makes for a great gig.
How would you describe your music in three words?
Hardcore Punk Rock.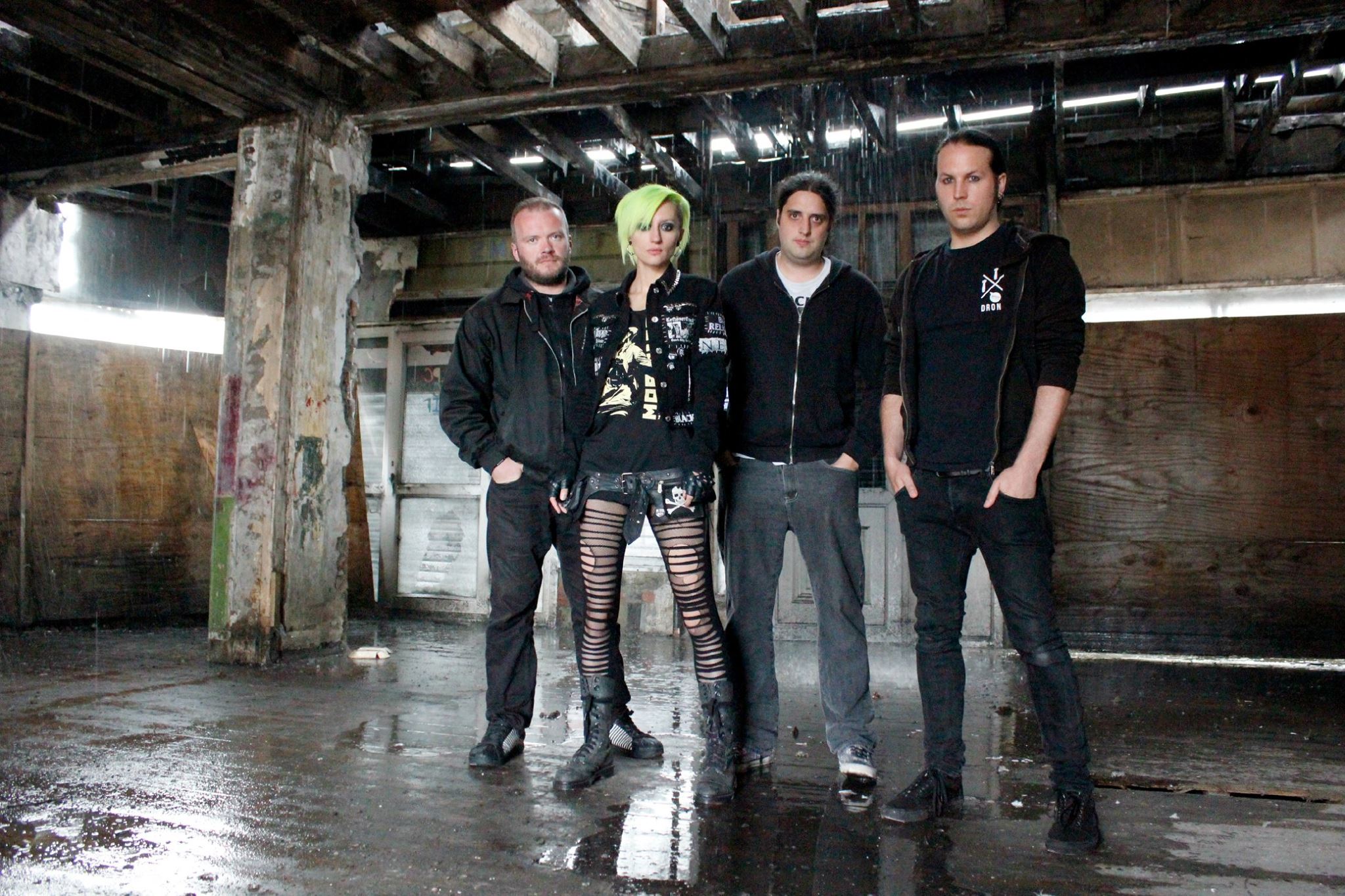 What does punk mean to you, is it only a word or is it a lifestyle?
For us punk rock has had an impact on every aspect of our lives in some way. From an early age it has helped inform and develop our views on politics and how we look at the world. You feel as though you are part of a small but vocal global community, and in some ways like you are reaching back into history – being a part of something larger than yourself. We have met some of our greatest friends though punk and ultimately it has become a lifestyle. A lifestyle which seems to revolve around long drives in a van getting to a gig! That's just what we think though, it means something different for everyone – that's the point. We wouldn't want to define it for other people.
How do you see on downloading, mp3 and that stuff?
To be honest it has got to a point now where downloading is ingrained as part of music culture. There's a now a generation who probably won't buy physical copies of anything. It's sad in some ways, as one of our favourite things when buying CDs and vinyl growing up was reading the liner notes – the lyrics and thanks section are interesting and feel like they give you and insight into to the band and its message. In some ways downloading has probably killed a lot of bands as it destroyed a significant revenue stream for them. Ironically people always talk about Metallica vs. Napster and other big artists when it comes to the whole downloading debate. Those kind of bands survive because they make so much money from touring. Really it was the smaller artists who suffered. Like it or not though, that is the reality of the music world now and you just have to adapt to how things are.
How is it to live in England now? Politically?
It's pretty frustrating for a lot of people. The level of political apathy is unprecedented and most political parties are an interchangeable mass of centre ground policies. The main ones have roughly the same neo-liberal agenda which has increased the wealth divide, furthered the aims of unrestrained capitalism and continued to support militarism. There are very few viable options for left wing voters now in the UK. The Green Party have some really good ideas and have won some ground but realistically don't have the financial backing to challenge the main parties.
Are there any good bands from England now?
Some great ones! Check out Drones, Elmo and the Styx and Gimp Fist.
What do you know about Sweden?
A bit, a few of us went to Stockholm on holiday a few years ago so know that alcohol is extremely expensive haha! We know there are about 10 million people in Sweden. You have a bridge that joins Sweden and Denmark, there is a great TV show about it which we get over here. We know how to say thanks and I love you. Tack! Jag älskar dig!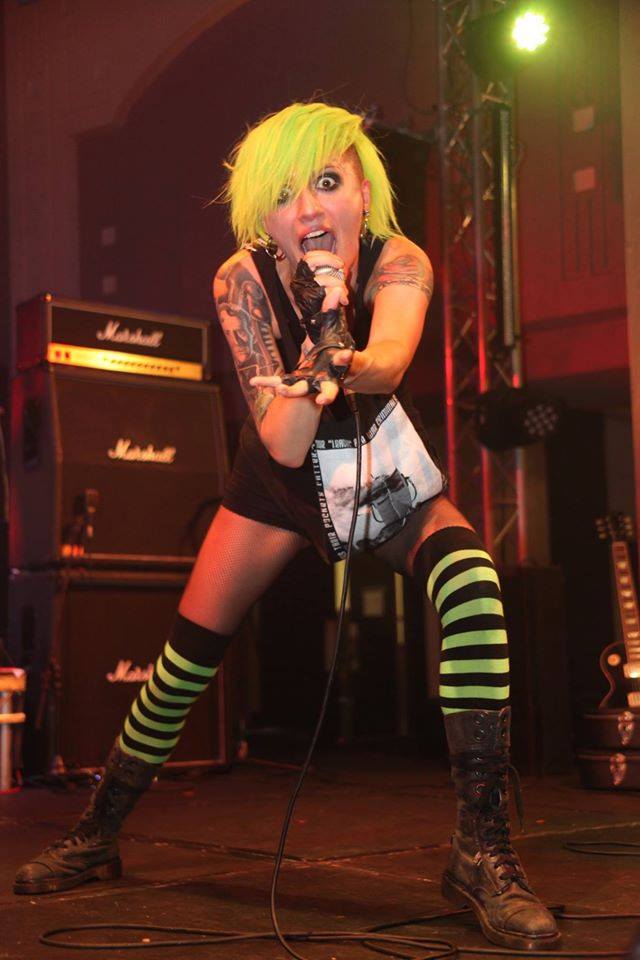 Have you heard any good bands from Sweden?
Yeah a few of us are huge Refused fans we went to see them in London a few years ago when they reformed. We also like The Hellacopters who were amazing but sadly aren't playing anymore. The Hives are brilliant live and the Backyard Babies have some really great albums too.
Your lyrics, who does them and what influences you?
Garr writes the majority with Alice contributing. They tend to work on them together when it comes to turning the lyrics into an actual song. The content usually reflects our socio-political stance on things like capitalism, the environment and a feeling that humans are generally intent on destroying each other and the world we live in for the pursuit of short-term material gain.
Which is the thing you never write a song or will be doing a song about?
Nothing's off the table completely but the whole tits-and-beer thing has been done too many times. Songs about getting wasted are a bit cheap and easy and for us song writing is a bit of an outlet – to us, being in a band and making music is about more than just getting wrecked with your mates.
Politics and music, does it go hand in hand?
It should, although it doesn't seem to anymore. A lot of people seem to want an easy fix and prefer not to hear things that may challenge the views they hold.
Best political band/artist?
It has to be Propagandhi. Those guys are amazing lyrically and musically.
Do you understand that reviewers always compare bands to other bands? Is that disturbing when you try to something own?
I think it's the nature of reviews that people want some point of comparison so that they can at least imagine what a band sounds like. However some people can be a bit lazy and it can get annoying when, as a band with a female member, we're constantly getting compared to bands we sound nothing like just because they have a female member too.
Futureplans for the band?
We plan to tour the UK some more and get over to Europe for the first time early next year. We're in the process of writing and recording our second album too and it'll be out before we do festivals in the summer!
Wisdomword?
Read a book. Learn. Challenge yourself.
Something to add?
I think we've said enough.